ASTRID HEPNER was born in England and grew up near Cologne, Germany. She experimented with a variety of musical instruments until she found her instrument, the saxophone. It was the sax solo on the Supertramp record Breakfast in America that made her fall in love with the tenor sax. Then she discovered jazz and never looked back. She studied musicology at the University of Cologne and was then accepted into the Folkwang Conservatory of Music in Essen where she earned bachelor's and master's degrees in jazz performance and composition. She also holds a degree in cultural management (arts administration) from the University of Cologne. She is founder and CEO of the Hamilton Music Collective and married to saxophonist, conductor, composer and arranger Darcy Hepner, who was raised in Hamilton. They have a daughter Camilla.   
What is the mandate and history of the Hamilton Music Collective?
Our mandate can be summed up in three sentences: to make high-quality music education and performances available to all; to create barrier-free programs that are inclusive and accessible, especially to those who otherwise would not have the means to afford them; and to create equal opportunities for creative expression for all.
When we moved to Hamilton in 2005, I soon became involved in a group that raised funds for the Mohawk College music program. The group presented jazz concerts and with the proceeds of these concerts we organized master classes for Mohawk College music students. Around the same time, I started playing second tenor in my husband's big band, the Darcy Hepner Jazz Orchestra, which was performing at the Corktown, a place mainly known for its reputation as a former punk dive. Jazz at the Corktown became a real phenomenon … we always performed in front of a full house, Lincoln Alexander was a regular, and the buzz was incredible. We had well-known jazz artists from NYC and prominent local musicians sit in regularly and every Wednesday night the Corktown was transformed into what felt like a NYC jazz club.
This led to the idea to invite NYC-based photographer and friend Jimmy Katz, whom I knew from my time at Blue Note Records, to Hamilton to take portraits of Hamilton musicians and present these portraits alongside his iconic images of artists like B.B. King, Tony Bennett and Ray Charles in an exhibition at the Art Gallery of Hamilton. There was a lot of creative energy in the air during that time, which eventually became the catalyst for launching the Hamilton Music Collective. In April 2008, I incorporated the HMC as non-profit with the mandate "to invigorate the music scene in Hamilton through professional live performances, education, events, workshops and exhibits and to make high-quality music education available to all, regardless of their socio-economic circumstances."  
In 2009 we received two Hamilton Tourism Awards for Rookie (Organization) of the Year and Best Event for Jazz at the Corktown.

HMC is 15 years old. Can you reflect on reaching that milestone and how you celebrated it?
It's been truly and extraordinary journey that – in reflecting upon those years - gives me a great sense of accomplishment and fulfillment. It wasn't always easy, but it was most definitely worth it! Many of the people I met in the process have become close friends. The support and generosity that we've experienced in building and growing this organization leaves me with a sense of complete awe, and I am grateful for the incredibly talented team that I get to work with every day and who execute HMC's vision with such passion and professionalism.
We all agreed that this milestone deserved a proper celebration to thank our donors and sponsors who have supported us over all these years. On June 8 we put up a huge tent in the parking lot of our home, the HMC Centre for Performance and Education, invited all of our friends, community partners and supporters, Darcy put together an exceptional band and our friends from The Other Bird served exceptional food. Not only was it a very successful fundraiser, but also a fantastic party!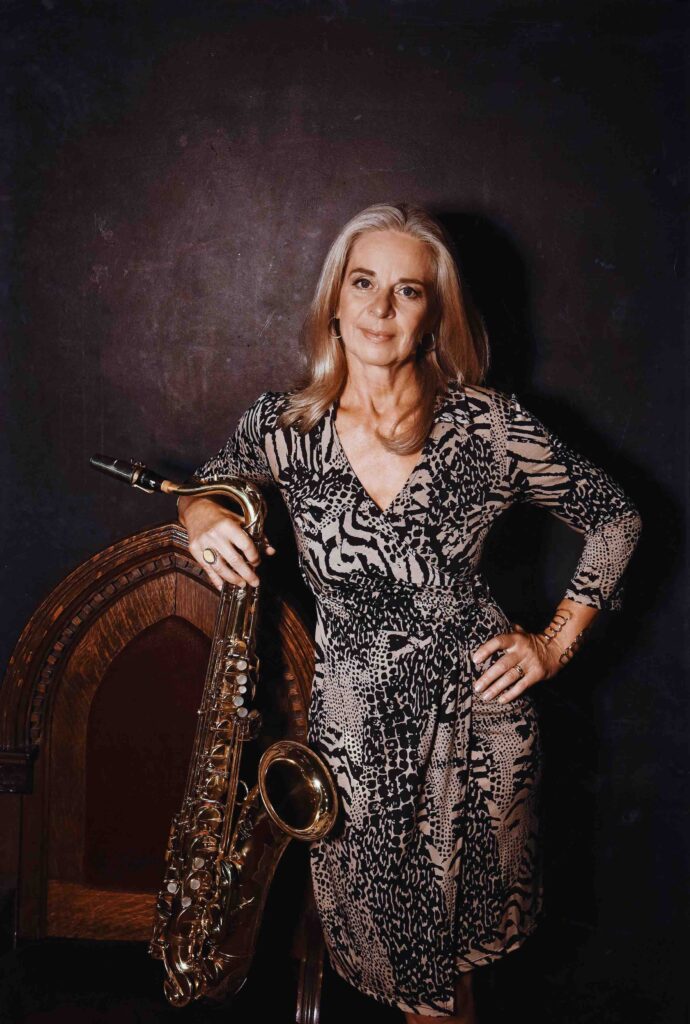 HMC's flagship program An Instrument For Every Child (AIFEC) has done tremendous work in bringing music to children who might otherwise not have access to it. Why is that important?
There is a quote by 'El Sistema' Founder José Antonio Abreu that I like to cite as it sums up the essence of all that we aim for: "Teach children the beauty of music and music will teach them the beauty of life." The many benefits of music and quality music education have been widely researched and documented upon. Creative expression as a coping tool to deal with challenges of adolescent life was always relevant and beneficial, but rarely has there been a time of such urgency to address the immense mental health challenges that children and youth are experiencing post-pandemic and also as a result of the increasingly negative effects of social media. The countless testimonials that we've received from parents and students over the years about the positive impact that our programs have on these children's lives speak for themselves. 
Can you share some numbers about the impact AIFEC has made?

Since 2009 we've provided $2.26 million worth of FREE music lessons
Over 9,000 children have participated in the free AIFEC program since its launch in 2010
Our AIFEC program is currently offered in 16 high-need schools, and multiple community centre locations (HMC Centre for Performance & Education, City rec centres, multiple Boys and Girls Club locations) 
We have provided our students with $210,000 in musical instruments on a free loan yearly
We provide over $30,000 annually in music camp scholarships
We employ 21 musicians consistently throughout the year 
We present over 15 high-quality concerts every year
We offer older youth interested in music technology access to our state-of-the-art recording studio and programs delivery by experienced music producers 

What are some challenges for AIFEC that have been overcome?
When you build an organization literally from zero, everything is a challenge. That said, I believe that the unique and innovative nature inherent to the AIFEC program's idea and concept was so strong that we quickly developed a solid and loyal community of supporters without whom we never could have achieved the remarkable results that we are seeing today. (Here I want to credit our colleagues from the Jeki program in Germany who came up with the idea in 2003.) 
One of the biggest challenges was the exponential nature of the concept. One Grade 1 class turns into four instrumental group classes in grades 2, 3 and 4 with a new Grade 1 class starting with each new school. This resulted in a rapid program expansion that needed to be financed. Transfer this growth rate to multiple schools, and you will appreciate the financial pressure we found ourselves in to sustain this rapid growth.  The ongoing pressure to raise funds, grow and expand – because that's what funders expected us to do – was getting to a point that I often found myself awake at night worrying about how to feed the (albeit lovely) monster that I had created. 
What is your vision for the musical arts in Hamilton moving forward?
We hope that through all the programs we offer via AIFEC and the HMC Centre for Performance and Education, we will create a new generation of young adults who appreciate the arts and who will become the future audiences that are so important for the survival of our city's arts organizations. Call it "Generation C" ... a generation that cares about culture and the arts, displays cultural sensitivity and uses creative expression as a means to deal with the challenges of our times. 
What has the renovation of your headquarters at the HMC Centre for Performance & Education meant to your organization and its operations?
The renovation of this beautiful building has allowed us to develop additional educational programming to provide the ever-growing HMC student community the opportunity to continue their musical journey in a barrier-free and safe environment. We have developed a diverse roster of programs for children and youth that includes instrumental classes, vocal ensembles, beat-making classes, a monthly open jam, a summer camp and soon a fully equipped recording studio with a drop-in centre where youth can drop in anytime to work on their own music production projects. Last year we launched a free outdoor concert series called Eclectic Local which we are planning to expand and grow with the Hamilton Philharmonic Orchestra as our new presenting partner as of this year's second season. The HMC Centre has become a true cultural hub – a centralized location that will make education, exploration, and entertainment accessible for our inner-city neighbours and anyone else who wishes to participate.
What has music meant to you in your life?
I discovered jazz in my teenage years and safely made it through the treacherous waters of my high school years by playing in a jazz band, practising my instrument and not caring much about the usual teenage drama of high school life. After graduating high school I went to Florence, Italy to study Italian, but soon I spent more time at the local music school rather than the language school, as it had an excellent jazz program. I started hanging out and performing with a group of Italian jazz musicians many of whom are still friends of mine today. We were all listening to the same music – Weather Report, Charlie Parker, Wayne Shorter, Donald Fagen, Chet Baker and of course MILES! These two years had an immense impact on me and instilled in me a lifelong love of food, Italian culture and music!   
During my university years I performed, toured and recorded with various bands … one of these bands was an all-girls funk/jazz band called The Grooving Vibes. We toured extensively and our first recording Strange Traffic got us a distribution deal with BMG Music Group. Throughout these years I was an instructor at the Cologne Jazz Haus School, and many of the programs that we are offering at the HMC today were inspired by this fantastic institution. 
In 1994 I received a scholarship for the Banff International Workshop in Jazz and Creative Music which was one of the most important international training grounds for jazz musicians and composers. My time in Banff was in many ways a life–changing experience, most importantly because that's where I met my future husband and former Hamiltonian Darcy Hepner who at that time was the department head of the Selkirk College Music program in Nelson, B.C. 
A couple of years later, we got married in Cologne, Germany in 1996 and shortly after we moved to New York City. I started playing in a Latin jazz big band and my weekly trips to Spanish Harlem, where the band rehearsed, were always an adventure. During that time I had the exceptional opportunity to perform with Latin music legends Tito Puente and Celia Cruz at an epic Latin Music Festival at Lincoln Center that featured many of the stars of the great Palladium Ballroom era of the '50s. I was also leading my own band called Astrid Hepner and Funkmeister, a pretty hip ACID jazz band with exceptional musicians that performed in clubs all over the city. Our drummer, Keith Carlock ended up having an impressive career and is now working with the likes of James Taylor, Steely Dan, Sting and John Mayer.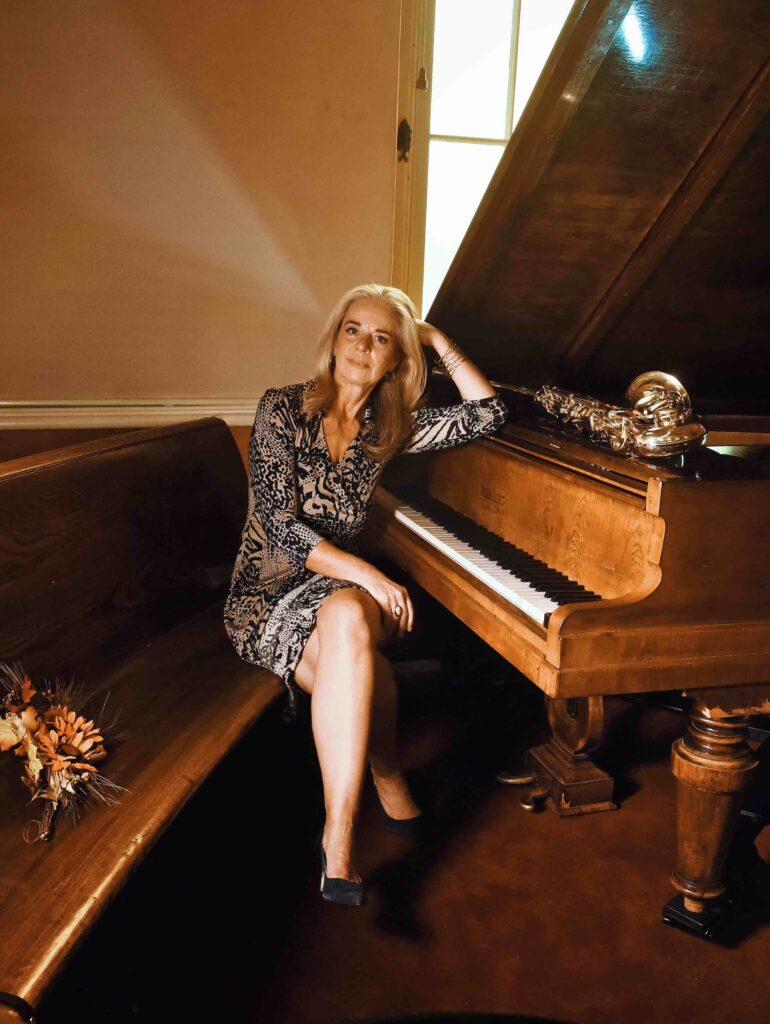 In 1997, I was offered a job in the marketing department of BMG music where I worked for various labels including the German boutique jazz label ECM, known for its exclusive roster of artists such as Keith Jarrett and Pat Metheny. In 2000, I moved over to Blue Note Records, an iconic jazz label, where I took the position as the executive assistant to president/CEO Bruce Lundvall, one of the music industry's most notable and respected figures. Everything I learned about the music industry I learned during my time working for this exceptional man. Over the next few years I had the privilege of working with some of the greatest artists of our time...Norah Jones, Wynton Marsalis, Van Morrison, Sir Simon Rattle, Al Green, Anita Baker and the list goes on. During my years at Blue Note Bruce Lundvall was my mentor and a great friend.

In 2005, we decided to leave New York City. At that point, we had a two-year-old daughter who we wanted to grow up in a house with a garden and a bicycle and a dog. 
Also, having lived very closely through the horror of 9/11 (I was in the Blue Note office just 20 blocks from the World Trade Center when the second plane hit) really impacted our perception of living in the city. What used to be an exciting and exhilarating place filled with arts and opportunities suddenly felt like a hostile and dangerous place that we did not want our daughter to grow up in. 
When a job opened up in the music program at Mohawk College, my husband Darcy was quick to apply. He got the job, we packed all of our belongings and our daughter into a big truck and left our life in NYC behind. 
Throughout my entire life I have been immersed in music; the creation of it, the performing of it, the teaching and marketing of it. It is this diverse and eclectic career path as a performer, educator and music executive that gave me the foundation and experience to start my own organization, the Hamilton Music Collective.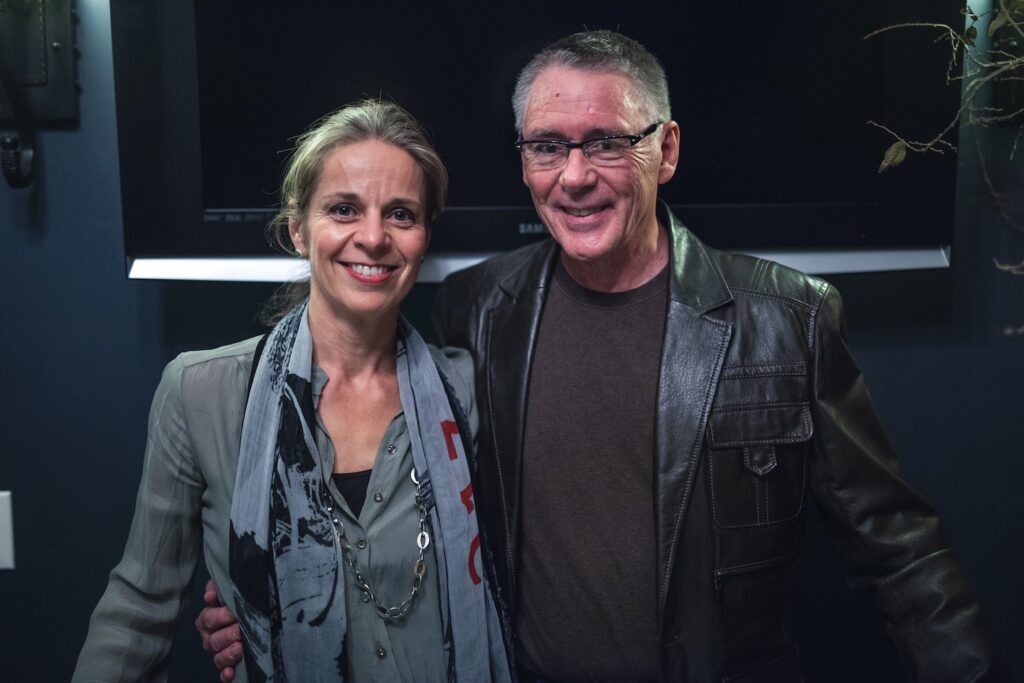 Who are some of your favourite musical artists?
This is a tough one. There is so much music that I love. It really depends on my mood. Jazz: Miles Davis, John Coltrane, Wayne Shorter, Brad Mehldau, Pat Metheny. Classical: Bach, Mahler, Wagner, Debussy. Contemporary: My daughter keeps me updated on current trends in music, so HAIM, Silk Sonic, John Mayer, Amelie Lens.

Is there one concert or musical experience of your life that stands out for you?
Again, there are so many. Concerts I attended, concerts I played…especially during the 10 years I lived in New York where I saw a few shows that deeply moved me: Brad Mehldau performing the "Art of the Trio" at the Village Vanguard is one that I will never forget. More recent experiences that I always adore is seeing the kids of our AIFEC program perform in our annual year-end concerts. The pride on the faces of the parents, the excitement and anticipation of the young performers to share their accomplishments with their peers and families is PRICELESS!

Who inspires you?
People who are kind, who have the courage to take risks, who listen, who care, who are curious, who are not afraid to speak their mind…. in short, people that I can learn things from that are important to me. There are many individuals who inspire me every day. One of them is our daughter Camilla who is a wonderful combination of all of the above : )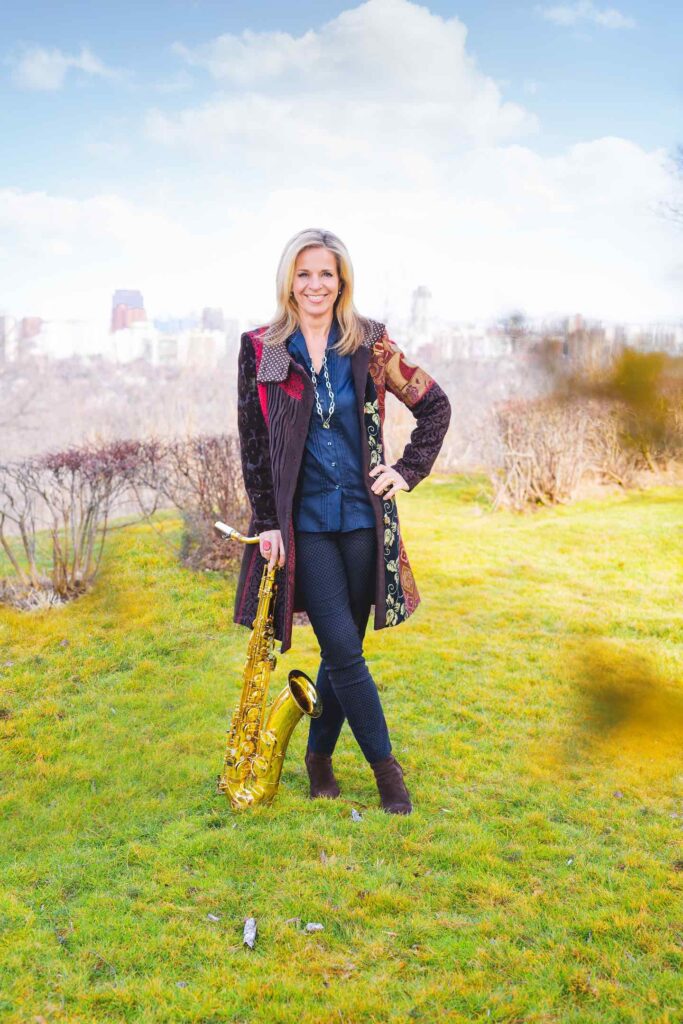 What are you most proud of when it comes to your work in Hamilton?
Founding the Hamilton Music Collective, growing the Hamilton Music Collective and building a team of amazing instructors and managers that does miracles every day and truly is the backbone of our organization. Our mandate is to remove barriers for all children and provide them with affordable opportunities to experience the transformational power of music. I believe that we are doing the best we can in living up to our mandate to "Change Lives through Music." And seeing this vision realized in every single program that we offer makes me a very happy, content and grateful person.
What's your ideal way to spend a lazy day in Hamilton?
Reading a book in my backyard, spending time with friends, going on a walk with our dog Mikey.


What's the best meal you've eaten in the city?
I recently went to Le Tambour Tavern, a new restaurant located in the former This Ain't Hollywood space. The best fish I had in Hamilton by far! Perfectly prepared on an open fire…

What is Hamilton's best-kept secret?

The Hamilton Music Collective's Eclectic Local free summer concert series. Being able to experience this calibre of musical talent free of admission on HMC's downtown outdoor stage seems like a pretty cool thing to me that not a lot of people are aware of (yet!!).