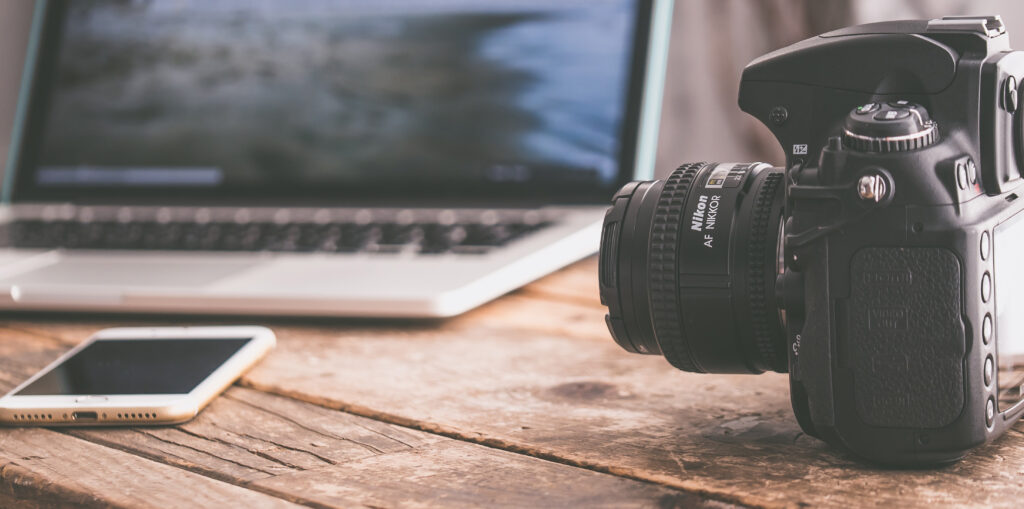 From award-winning writers to world-class photographers, 

HAMILTON CITY Magazine is proud to support incredible local creative talent

. To truly reflect this great city and its people, HAMILTON CITY Magazine also embraces and reflects the values of equity, diversity and inclusion. 

We are a force for progress and a continuous celebration of all things Hamilton

.
JODY ABERDEEN is an author, podcaster, facilitator, and general enthusiast. He is a semi-regular
contributor to Urbanicity and other publications on the web. When not writing, you can find Jody tending to regenerative garden projects, practicing karate, and serving craft beer in and around the Dundas Valley. Jody holds an honours BA in history & English from McMaster. Instagram: @jodyaberdeen.
KERRY DOOLE is a veteran freelance arts journalist who has written about music and film for the Globe and Mail, Toronto Star, Exclaim!, and dozens of consumer and trade publications in Canada, the U.S., the U.K., and Australasia. He is the author of Private Universe, a biography of the band Crowded House published by Omnibus Press. Kerry moved to Hamilton from Toronto four years ago and loves this city and its vibrant musical community.
EUGENE ELLMEN worked for about 20 years in Toronto in the responsible investment industry before moving to Hamilton three years ago with his spouse. A former journalist, he now writes feature stories and commentary specializing in sustainable business and finance.
JON EVANS is a Hamilton-based commercial branding photographer who has been turning the ordinary into the extraordinary for the last 22 years. Along the way, Jon has met some great clients and together they've created many memorable campaigns for some of the region's top individuals and businesses. Jon loves what he does and brings that enthusiasm with him on each and every shoot.
DIANE GALAMBOS is a Hamilton-born and bred food writer always ready for food adventures. Her restaurant reviews appeared in the Hamilton Spectator and her recipes/writing have been featured by Food Bloggers of Canada, Mushrooms Canada and Taste Canada. Diane has worked as assistant to many well-known chefs, has volunteered as a Tech Tutor, with 541 Eatery and Soupfest. Her blog records new and treasured family recipes. Follow her on social media @kitchenblissca or visit kitchenbliss.ca.
VANESSA GREEN is the owner of Greenlight Content, a copywriting and content marketing consultancy based in Hamilton. With over 15 years of experience in editorial and content marketing, she's written for notable brands and publications including Yahoo, The Daily Mail, Rogers, Bell, the Globe and Mail, British Airways and more. She lives in Kirkendall with her husband, son and mini-goldendoodle.
MARTA HEWSON is a fashion and portrait photographer located in the historic Cotton Factory in Hamilton. She brings her 20 years of fashion photography insight to every portrait shoot, and she's on a mission to make you fall in love with the experience of being photographed.
RYAN McGREAL is a programmer, writer and amateur urbanist. He was the founding editor of Raise the Hammer, raisethehammer.org, a website dedicated to civic affairs and urban revitalization in Hamilton, and a founding member of Hamilton Light Rail, hamiltonlightrail.ca, a citizen group promoting higher-order transit. Ryan lives in Hamilton.

DAVID McPHERSON is the author of the acclaimed Legendary Horseshoe Tavern: A Complete
History, as well as the recently released Massey Hall. David has written for Grammy.com, the Globe and Mail, SOCAN's Words and Music, No Depression, American Songwriter, and Acoustic Guitar. He lives in Waterloo.
ELAINE MITROPOULOS was born into a food-loving family right here in Hamilton. She started her writing career as a reporter in Australia and Western Canada. Today, she works a day job in communications and moonlights in the food and drink industry. In her free time, Elaine enjoys strolling her neighbourhood of Dundas, delighting in the mom-and-pop shops that dot the main strip.
NICHOLAS MIZERA is an award-winning editor, journalist and digital producer who writes about finance, real estate, fashion and more. He lives in Stipley with his wife and daughter, and can often be found drinking a coffee at Vintage Coffee Roasters or walking the many paths of Gage Park.
CARLYE MORROW-JACKSON is pretty well-read, with a degree in English literature, but since she is also cursed with an awful memory, you'll have to take her word for it. Luckily, she has always preferred writing about present issues, and coupled with her longstanding crush on Steeltown, she's thrilled to bits to be a part of the new HAMILTON CITY Magazine.
BRENT PERNIAC is a professional photographer based in Hamilton. Brent has become one of Canada's most popular celebrity-event photographers and regularly covers national events such as the Juno Awards, the Genie Awards, Canada's Walk of Fame, MuchMusic Video Awards and the Toronto International Film Festival. Brent's work has been published in major publications such as InStyle, Entertainment Weekly, People, OK!, UsWeekly, Rolling Stone, InTouch, HELLO!, NY Post and Life&Style.
HEATHER PETER has been writing about food for close to 10 years, both on her blog, Hamilton Small Fries, and for various publications. Her passion lies in promoting and telling the stories of local food makers. In addition to writing, Heather is a certified TAC tea sommelier, and owns a small business specializing in tea: Tea Amo! She can also be found dabbling in design and marketing for the food industry.
HELEN POWERS often visited Hamilton while growing up and she moved here in 2006 with her husband and two children. After working in public relations, landscape architecture, and municipal planning, Helen is happily retired but still loves to write. Hamilton's waterfront and valleys are her favourite places but the city's many shopping districts are always fun to visit.
ADRIENNE ROMAN is a Canadian writer, editor, and producer. She covers a number of subjects for both local and global businesses and media outlets including sustainability, lifestyle, design, food and drink, travel, education, and arts and entertainment. Visit her website at adrienne-roman.com or on Instagram, @adrienneromanwriter.
JESSICA ROSE is a writer, editor, and book reviewer whose work has appeared in publications across Canada. She is the book reviews editor at THIS Magazine, a senior editor at the Hamilton Review of Books, a founding editor at The Inlet, and is the marketing manager at gritLIT: Hamilton's Readers and Writers Festival.
ANNIE ROSENBERG is a writer whose work has appeared in Jelly Bucket, Stone Highway Review, Intermission Magazine, Marketing, the National Post, Reader's Digest, Double Reed, Hamilton Magazine, the Four-Cornered Universe and the Toronto Star.  She likes to test her dialogue on Charlie, her ever-adorable chocolate lab, and would dearly love to use the word antediluvian in a sentence. There. Like That.

PAUL SHAKER is a Hamilton-based urban planner and principal with Civicplan, a firm specializing in participatory planning, public engagement, and community strategies. He is a member of the Ontario Professional Planners Institute and the Canadian Institute of Planners. Paul is also a research associate with the Canadian Centre for Policy Alternatives. For more information, visit Civicplan.ca or follow @civicplan on Twitter.
SARAH SHEEHAN is a writer and award-winning heritage advocate with a PhD from the University of Toronto. Her writing has appeared in Canadian and international media including the CBC, the TLS, and Cinema Scope. Her advocacy work spans placemaking, co-chairing Doors Open Hamilton 2022, and serving as founding Chair of Built Environment Hamilton. She is writing a book about church reuse.
BOB SHIELDS is a musician, professor at Mohawk College, and author in creativity and wellbeing. Taking a grassroots approach, he aims to communicate the often-overlooked intrinsic value of creativity to individual and cultural health and wellbeing. In doing so, he links culture-based creative practices with social justice and the need for egalitarian community-building.
JAMIE TENNANT is a broadcaster, journalist and author in Hamilton. He is the program director of 93.3 CFMU, where he hosts the books and literature program and podcast GET LIT. His second novel, River, Diverted, is set for release next fall. He has written about Hamilton and music for several local publications including the former Hamilton Magazine and the Hamilton Spectator.
JEFF TESSIER has made Hamilton his home since moving here to attend McMaster University. He served as photo editor at H Magazine (RIP), was an occasional photographer for Hamilton Magazine (RIP), and taught photography at Mohawk College. He works as a freelance commercial photographer.
STEPHANIE VEGH is a Hamilton-born visual artist, writer and arts worker whose writing has appeared in C Magazine, Canadian Art, Studio Magazine and Hamilton Magazine, among other publications. She currently serves as head of learning at the Art Gallery of Burlington while continuing to live and create in Hamilton.
NATHAN WHITLOCK has been published in The Walrus, The New York Review of Books, Toronto Life, Globe and Mail, Best Canadian Essays and more. He is a professor at Humber College, where he coordinates the creative book publishing program. His third novel, Lump, will be published by Dundurn Press in 2023. He lives with his family in Hamilton's Strathcona neighbourhood. Twitter: @nathanwhitlock.