The city's music community is deep and diverse and full of incredibly talented women. Here, we shine a light on just a few of them. Melissa Marchese, Rita Chiarelli, Jude Johnson and Nabi Sue Berche share the joys and tribulations of making music while female.
When This Ain't Hollywood closed its doors in 2020, it left a rock 'n' roll-sized hole in the Hamilton music scene.
The iconic James Street North music venue had been a landmark in the city for 11 years, hosting thousands of shows, from Juno after-parties and drag events to punk-rock nights and open-mic performances.
For many aspiring female musicians in Hamilton, it's also where they got their first break.
"I used to call This Ain't Hollywood my home base," says Melissa Marchese, a singer-songwriter who's been part of the Hamilton music scene for over a decade. "I feel like I grew up on that stage. This city has been such a huge part of my journey as an artist. The community here has been everything."
As a gritty, post-industrial rust-belt city, Hamilton has made a reputation for itself as a welcoming and inspiring place for musicians to call home. And while the city is home to countless talented performers, bands and a large music community, its contingent of female artists often haven't been given the time in the limelight they deserve.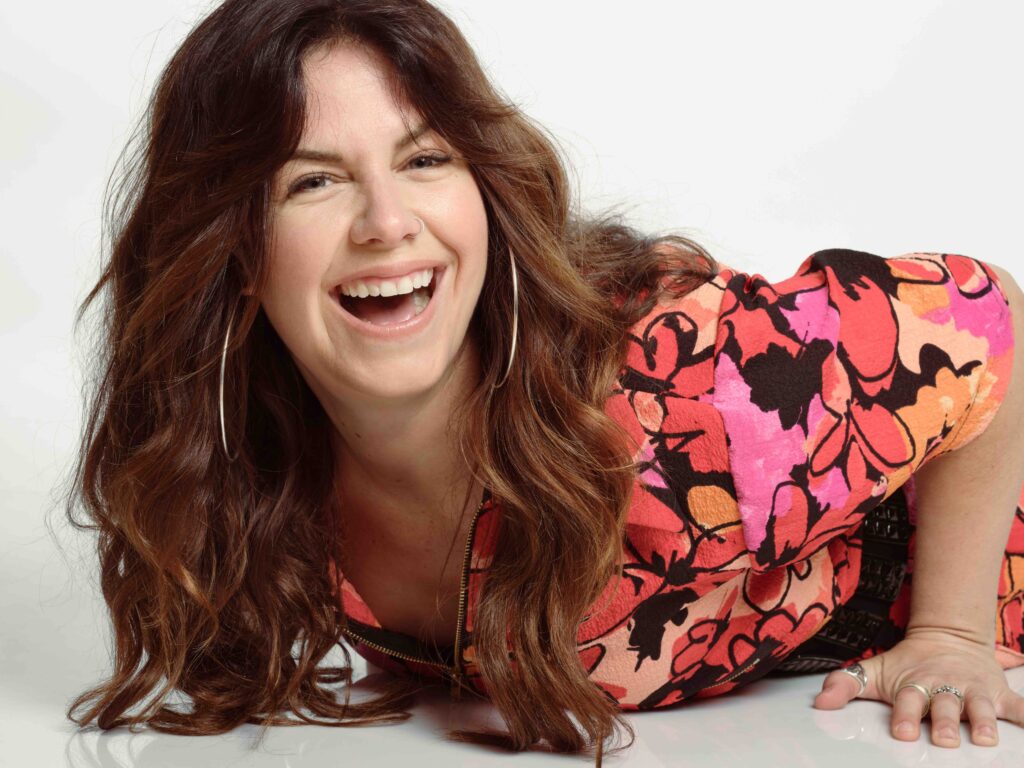 "I always grew up thinking that making music or being an artist was for other people. That it wasn't for regular people like me," says Marchese. "But this city has proved otherwise."
Growing up in Niagara Falls as a teen, Marchese says she spent five nights a week singing covers on local patios for tourists. She never considered that she could one day write her own songs and perform them live.
It wasn't until she moved to Hamilton that she realized she could make a living from being a professional musician.
"I'm just so super in love with the city. Everything I have been gifted musically has come from here. I feel so blessed to be in a city that oozes creativity and possibility. You really can do anything in Hamilton."
Marchese, who defines her sound "as if Adele and Alanis Morissette had a baby," counts a number of well-known Hamilton groups among her musical influences, including The Arkells and The Dirty Nil.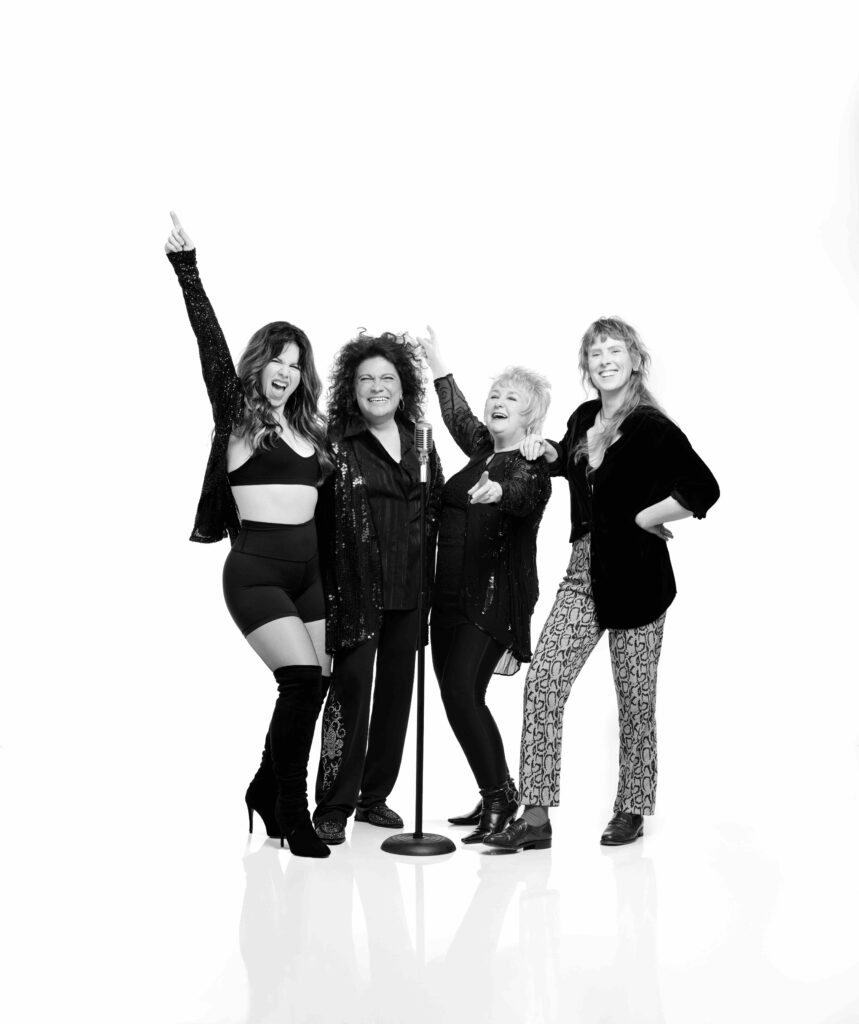 Check out a
behind-the-scenes video

of our cover shoot!
But topping the list is Hamilton's hard-rock band Monster Truck. After idolizing them for years, Marchese opened for the band at Festival of Friends last year.
"It was on my bucket list. Before I knew them (personally), I had made a list of people I wanted to open for. To see what has played out has been pretty magical."
Last year, Marchese released her debut album, Mad Love. The album is described as running the gamut "from anthemic bluesy-rock, to soulful Motown-inspired romp, to lamenting piano-heavy ballad, as her trademark soaring vocals lead the way."
The album was a long time coming, according to Marchese. After being part of bands for many years, she said she knew it was time to go solo and write about her experiences as a female musician.
"The album really chronicles my last 10 years of being a woman in this industry and in the city, and all the trials and tribulations and pitfalls and mistakes that go along with it," says Marchese. "But always with an ounce of hope. I'd like to think that I live my life with a pretty positive attitude. So (I was) just trying to extract all the lessons out of all those not-so-wonderful experiences."
Going out on her own, however, required a bit of persuasion from another famous Hamiltonian musician.
"There was a point where I had stopped playing music for a little bit," says Marchese. "And I ran into Terra Lightfoot.
Lightfoot asked about Marchese's music. After finding out she didn't have a band and didn't know how to write songs, Lightfoot encouraged her to buy a guitar and learn to play it.
"And that's exactly what happened. I mean, I just owe her so much for that. It's a good pal that can give you that kick in the butt."
While Marchese says Hamilton has been a welcoming musical community for her, the music industry, in general, hasn't always been so supportive of aspiring female musicians.
"When I started out, there were hardly any women performers," says Canadian roots and blues legend Rita Chiarelli. "And I think the reason is, of course, that women are the ones (historically) that have the babies and stay home. It's a male-dominated industry. And consequently, women performers were seen more as a novelty act."
Canada is a challenging country to tour, according to Chiarelli. Its size and the cost of travelling between major cities made it prohibitive for women of her generation to go on the road. When Chiarelli was starting out as a performer, she found that she wasn't taken seriously and often had to work harder than her male counterparts to prove herself. She also said she was paid considerably less for her work.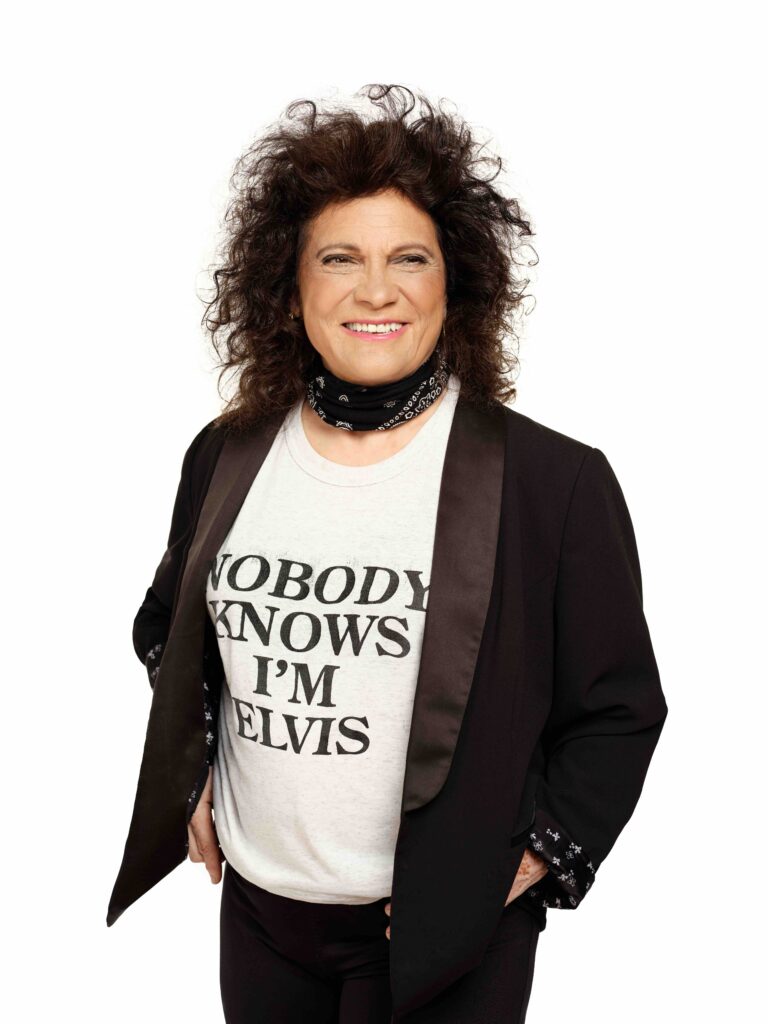 Chiarelli, who has been called "the queen of Canadian blues," was born and raised in Hamilton and credits the rawness and blue-collar roots of the city as inspiration for her music.
"Hamilton was the place where I learned the blues. This heavy steel town was a good place to learn the blues as a kid. Growing up here, all the influences of the surroundings and the environment are in my music, for sure."
Chiarelli got her start performing in Ronnie Hawkins' band in the '80s and has gone on to release a dozen records and win a laundry list of awards, including a JUNO award and a Canadian Folk Music award.
(When asked for her age, Chiarelli's answer through her manager was: "Young enough to still rock and old enough to do it well.")
Though she is known as a legendary roots and blues artist, Chiarelli has also released a recording of traditional Italian folk songs, Cuore, as well as a widely praised collaboration with the Thunder Bay Symphony Orchestra, Uptown Goes Downtown Tonight. She's also had her music featured on a number of famous soundtracks, including Bruce McDonald's 1989 hit "rock 'n' road" film Roadkill.
Most recently, Chiarelli has been working on a documentary about her experiences visiting a maximum security penitentiary for women in Topeka, Kansas. This project follows in the footsteps of her 2010 documentary Music From the Big House. The film, also directed by McDonald, chronicles Chiarelli as she visits Louisiana's Angola Prison to learn about its blues tradition while performing with the inmates.
"I sang with a country band, gospel band, blues band and an acapella band. It was insane! The music was great, and they were really great players. (The inmates) were very respectful once they understood that I just wanted to shine some light on their situation. Really great stuff came out when they told their stories."
Though she's made her name as a solo artist, Chiarelli recently found creative success performing in a larger group. Five years ago, she started the all-star female bluesy band Sweet Loretta, featuring saxophonists Carrie Chesnut and Elena Kapeleris, Hamilton keyboard player Lily Sazz, trumpet player Rebecca Hennessy, bass player Carlie Howell and Morgan Doctor on drums. Chiarelli takes on guitar and lead vocals.
Chiarelli says the inspiration for this group came from wanting to defy the "novelty act" reputation of female musicians by showcasing the talents of seven accomplished performers with successful and established careers. In 2018, the group toured Europe, receiving rave reviews.
As for her success in the industry, Chiarelli credits her tenacity and willingness to evolve as an artist.
"You really have to be persistent. You have to think outside the box, and you have to reinvent yourself. I think my longevity has been (a result of) naturally wanting to try different things. Things that make you grow as an artist, opportunities and experiences that enhance your artistry. It's trying to do things that are outside the box rather than playing the same things."
Another Hamilton musical icon who knows a thing or two about reinvention is Jude Johnson.
The acclaimed jazz singer and songwriter has released eight solo recordings and sung backup on over 50 records, including for Canadian folk legend Stan Rogers. Johnson was also once in a relationship with Rogers' brother and musical partner Garnet Rogers. 
"I was in that whole folky scene. And then Garnet and I split up," says Johnson. "So, I cut my hair, dyed it and found leopard skin and jazz. And I loved it!"
Among a myriad of award wins, in 1992 Johnson received the Canada 125 Medal and was also named Hamilton's Woman of the Year in the Arts. The following year, she took home the Hamilton Arts Award.
"Hamilton has always been very supportive of artists, and I made a living here for 45 years," says Johnson, whose Hamilton roots run deep with a family lineage in the city going back to the late 1700s. "You just have to be your authentic self. And then your tribe will come around you, and they will circle the wagons."
Not only is 69-year-old Johnson a decorated Hamilton artist, she's also a bit of a musical chameleon. On top of being a folk and jazz legend, she's performed hundreds of children's concerts and was director of the Music, Art and Drama (MAD) Creative Art School in Hamilton for 35 years.
MAD, which ran in the summer and over March break, offered children an immersive and enriching experience in different artistic disciplines to help foster creativity, skills development, and a love for the arts.
"I had 9,000 kids come through (the MAD school), and every single one of them wrote a frickin' song! I still get phone calls and emails from songwriters out there, and they'll say, 'I remember MAD camp, we wrote songs, and I'm still writing.'"
Despite an incredibly successful career as an artist, Johnson says she's also been exposed to the seedy and sexist underside of the music business.
"As a young, beautiful woman, it was brutal sometimes. Whoever was in a position of power, at festivals or clubs, there was always an undercurrent of, 'You do this for me, I'll do this for you.' And, of course, that's just not my thing," says Johnson. "I remember at this one festival, the director came up to me and said, 'Would you like to play next year?' And I said, 'Oh my god, that'd be wonderful.' And he said, 'Well, come on back to my room.' And I went, 'Oh, OK. I really like your wife. And she said she really liked you, too!'"
Although this power dynamic between men and women in the music industry is nothing new, Johnson says female performers are often forced to adopt traditional masculine behaviour to regain control in their careers.
"Women have been dealing with that (power struggle) for a long time in music. And it still goes on," says Johnson, who is taking a sabbatical from performing to write a memoir.
"But what happens is that as a woman, you become like a guy. I can swear those guys under the table. I can tell just as dirty a story. I can do all of that. And all of a sudden, you've become this power broker yourself."
Female artists have often used their music to process some of the more challenging parts of making a livelihood in the music industry, especially when it comes to their appearance.
"There is a pressure to remain young and fresh-faced, and beautiful and slim, and sexual on stage, to move with confidence and grace, and to be super hot while you're doing it," says Nabi Sue Berche, the frontwoman of Hamilton indie-rock trio Ellevator.
Berche, who was raised in Guelph, got her start at a local pub's open-mic night. She played her own music there for five years before going out on her own and performing in Toronto and at local festivals like Hillside. She met her current band members, guitarist Tyler Bersche (also Berche's husband) and bassist-keyboardist Elliott Gwynne at a festival in Guelph, and the group has been ascending to success ever since.
"That has been the main difficulty for me. I have this weird mix of confidence and like absolute devastating insecurity," says Berche. "And I love to sing, and I love to write songs. But I feel like when you put a physical body into the picture, tonally, that's where things get really difficult for me sometimes. I am finding it challenging getting older in the industry and feeling slightly nervous about my place in that world. The main way I have dealt with that is probably through aggression in my lyrics and sort of channelling that into a ferocity and an anger. And that's actually really helped my performance and my confidence. So I'm trying to keep going down that road."
Berche, 32, says that despite these challenges, she feels lucky to have been uplifted by her family and the musical community in Hamilton.
"Being a woman, I personally have been quite supported. Since I was a kid, my parents never pressured me to choose a different career. As soon as I started singing and expressing interest in wanting to do that and write songs, they dedicated themselves to just making that possible," says Berche. "Historically, I've been in bands full of men, but for the most part, I've been treated equally. I've been treated with love and support, and kindness. I haven't had too many issues of sexual harassment or disrespect or being treated like I'm dumb."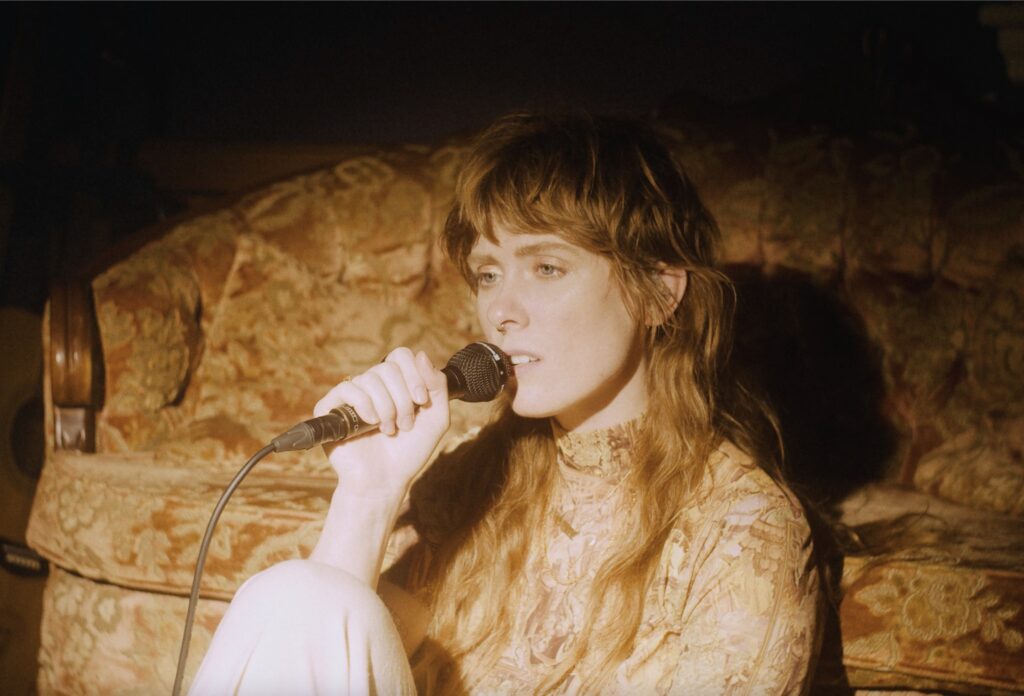 Bersche is a passionate, expressive lyricist and cites Canadian artists Feist and Hawksley Workman (now a close personal friend) as her biggest musical influences. The band name, Ellevator, is an ode to "taking people up and down" on an emotional journey, with elle, French for she, honouring Berche as frontwoman. The band describes their music as the "world's hardest soft rock."
In 2017, Ellevator signed with Toronto record label Arts & Crafts, which also represents top-tier Canadian musical talent like Broken Social Scene, Kevin Drew and Wintersleep. In 2018, the band released their self-titled EP, and in 2022, they followed up their debut full-length album The Words You Spoke Still Move Me, which was recorded at Catherine North Studios and Threshold Recording Studios in Hamilton.
Years earlier, when the band was performing under a different name, they recorded an album here and fell in love with the city.
"We were just enamoured with Hamilton. At the time, it was the summer Art Crawl. So it was in full swing. And I was like, 'Holy shit. I didn't know this place existed. This is so dreamy. We have to move here.' Tyler and I were trying to figure out where to live, and Hamilton seemed like the right place."
The burgeoning arts scene and affordable housing are what initially drew the band to the city.
"Toronto was not really an option when it came to costs. And Hamilton had this vibrant bubbling culture and was also pretty cheap," says Berche. "There were so many artists of all different sorts, a lot of music, a lot of good venues of different sizes, and at that stage of our career, there were a lot of smaller venues that were accessible to us."
But Berche says that a lot of what initially drew her to Hamilton has changed drastically over the years.
"I think that artists moving to cities is often one of the first steps in gentrification," says Berche. "It's a little bit bittersweet talking about all the things I love about Hamilton because I do think it's a bit of an uproarious time right now. There's a lot of contrast. There are a lot of mental health issues. And I think that the housing crisis is sort of what's exacerbating these issues. There's so much I'm thankful for in Hamilton, especially as an artist and as a creative person. But I also think that a lot of what drew me to Hamilton in the first place is sort of what has maybe unavoidably, and also unintentionally, caused a lot of the issues that we have in Hamilton right now. It's kind of weird to acknowledge that I'm a part of that."
Despite all the profound change the city is experiencing, Berche is still a proud Hamiltonian.
"We've just fallen more in love with it over the years. It really has become home over the last decade. So I don't see leaving anytime soon."