Three Hamilton food hotspots are cooking

 up an expansion … with a side of nostalgia.
Scientific studies have shown the aroma and taste of certain foods have the power to trigger memories and, in some cases, to recollect the best moments of your life. Fortunately, Hamilton is home to a number of mini culinary empires that are known for transporting patrons back in time. From drool-worthy doughnuts that sell out in mere minutes, to a kitschy-cool '80s-inspired diner specializing in comfort-food classics, to a pizza-bread hybrid with a near-cult following, the three Hamilton hotspots profiled here serve good eats alongside a generous helping of nostalgia. And with plans to expand their operations to better serve customers, they're also cooking up something new to continue taking us to our happy places, while satiating the city's growing appetite for good food.
Grandad's Donuts
574 James St. N.
grandads.ca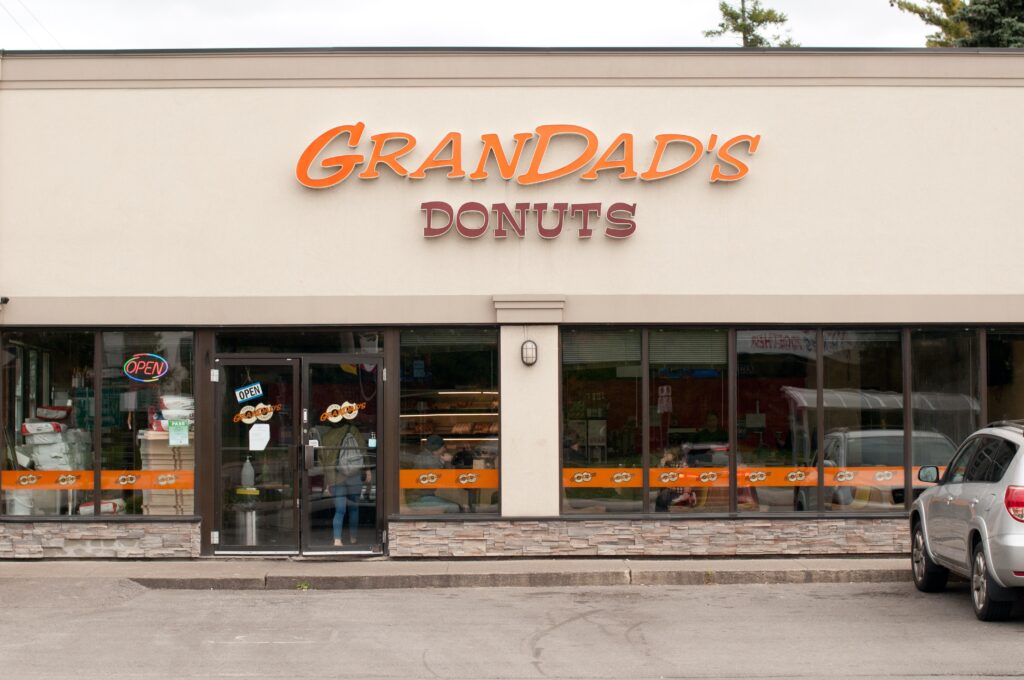 Make some freezer space! Grandad's Donuts, one of the city's most popular spots for dunkable delicacies, will be closing temporarily in January for a much-anticipated renovation. As a public service announcement, die-hard doughnut fans are being advised to stock up on their favourite Grandad's flavours, as they may want to freeze them to enjoy over the duration of construction – which is expected to take up to two months to complete.
The good news is, upon reopening, the revitalized James Street North shop will be equipped to produce even more of its vintage-style, scratch-made doughnuts that are baked fresh daily, and typically sell out as early as noon. The icing on the doughnut? With plans to double the size of the shop's kitchen and display case, and to install an express window for take-out orders, customers can soon expect shorter lineups and greater selection of the high-in-demand doughnuts – whether glazed, dipped, jam- or cream-filled.
For nearly 20 years, Grandad's Donuts has been a family-owned fixture in the city for quality-focused sweet treats that bring back bygone times with just one bite. Since then, the delectable doughnuts that are just like grandad used to make have been a key ingredient for sharing new memories among friends and families in Hamilton, and well beyond the city's borders.
Devout doughnut lovers from across Ontario have flocked to Grandad's for the shop's cake-like and yeasted doughnuts made using traditional techniques and recipes long forgotten by larger chains. Best of all, when you dine in at Grandad's or take a dozen to go, you're always treated to warm hospitality and the best of classic doughnut flavours, including Boston cream, honey dip, sugar twist, and more.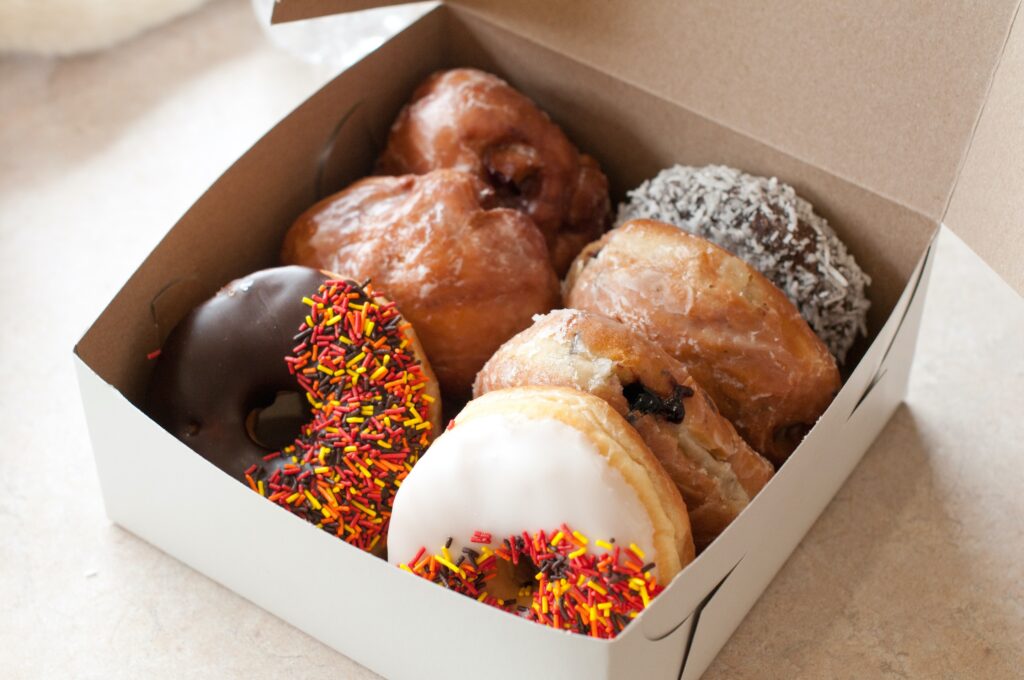 Electric Diner
96 George St. & 28 James St. N.
electricdinerhamilton.com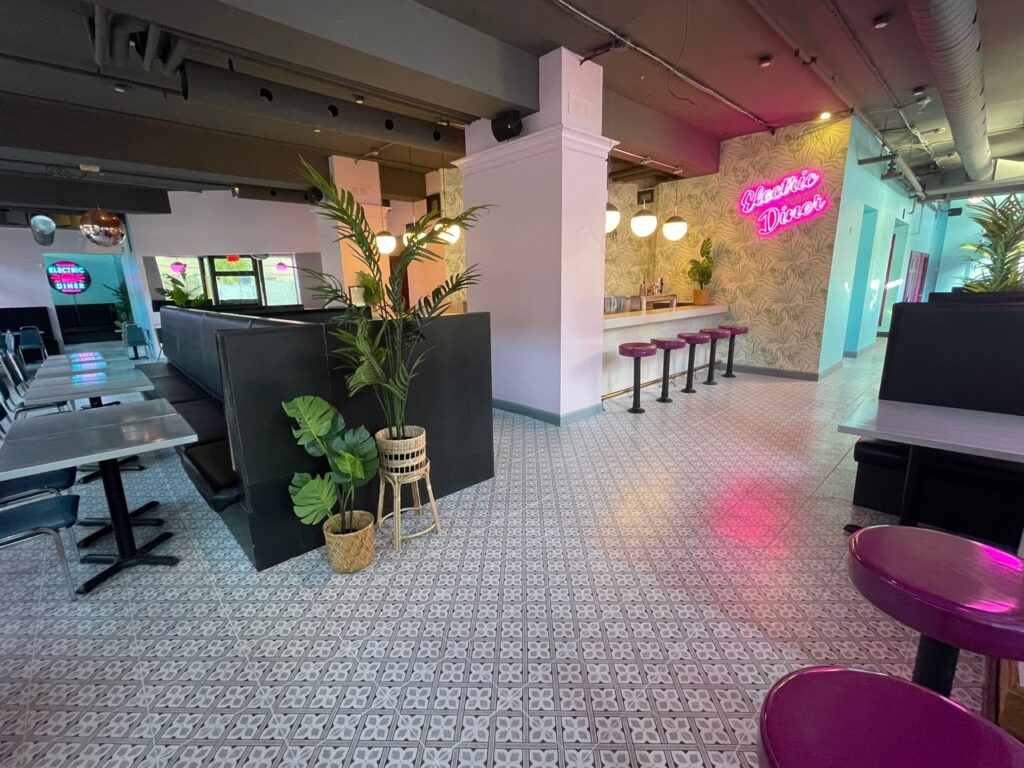 If you grew up watching Saved by The Bell or Beverly Hills, 90210, then Electric Diner may just be your go-to for good food coupled with fond adolescent memories. After outgrowing its original location on George Street in Hess Village, the '80s-themed diner recently opened a second restaurant in the iconic Lister Block building on James Street North. The new space is just as sparkly and fluoro-pink as the original restaurant, reminiscent of a simpler time when, aside from Zack Morris' Motorola brick phone, technology wasn't key for connecting with others. Teens hung out in person, and often at the TV diners you wish existed in real life, like The Max and The Peach Pit.
That's where Electric Diner shines. True to its theme, the restaurant offers guests classic dishes with a modern twist. A fluffy stack of Moondancer Pancakes is a nod to the My Little Pony franchise, complete with rainbow sprinkles. A smashed avocado and spiced chickpea sandwich called the Boy George sings alongside a steaming bowl of San Marzano tomato soup. A selection of "blue-plate specials," like fish and chips and mac' and cheese, also feature widely on the menu. For the young at heart, Electric Diner's cocktail list is also a nostalgic ode. A Creamsicle-inspired float is a rum-infused take on the orange-vanilla popsicle, while a gin drink garnished with Cherry Blaster gummies is delightfully sour, and will save you a ride to the corner store on your banana-seat bike.
The new location has all the retro-quirkiness of George Street, but is home to slightly elevated brunch, lunch and dinner fare to cater to those in the city's art district. It's also bigger and, with an oversized disco ball, brighter to accommodate even more guests and events, including '80s prom nights, New Year's Eve parties, and even weddings.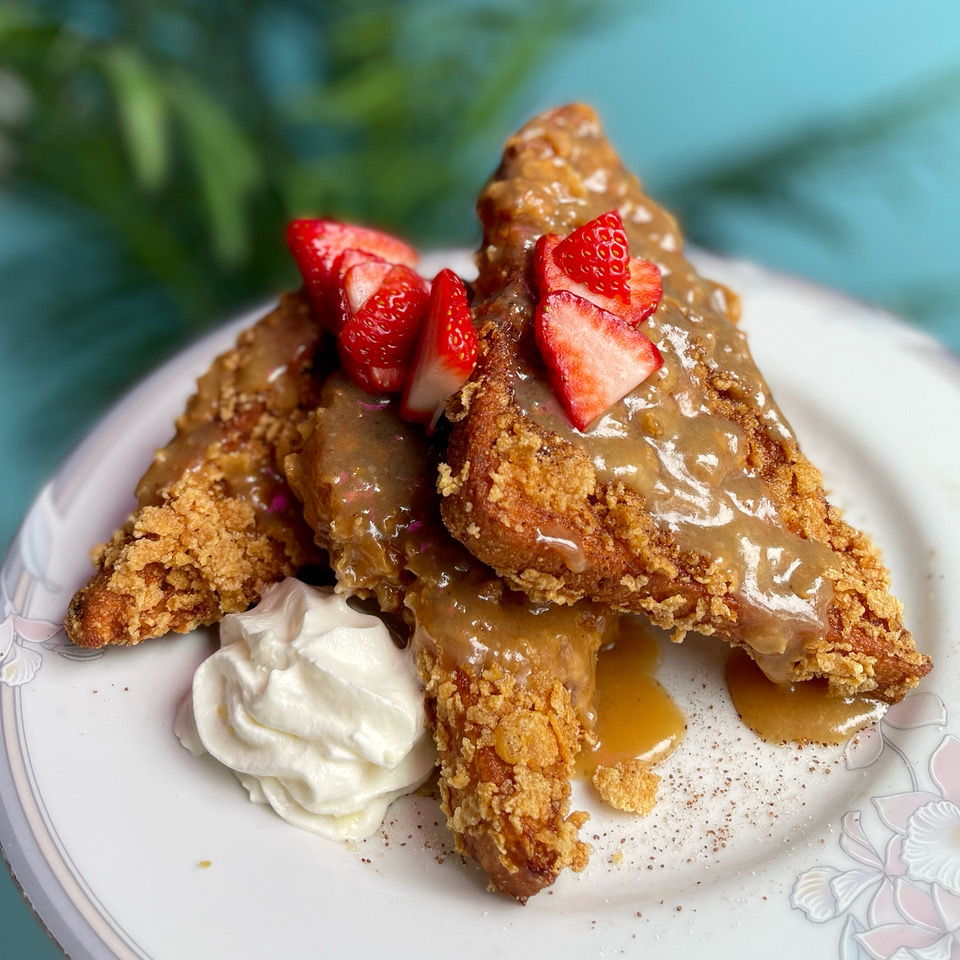 Roma Bakery & Deli
233 Barton St.
romabakery.ca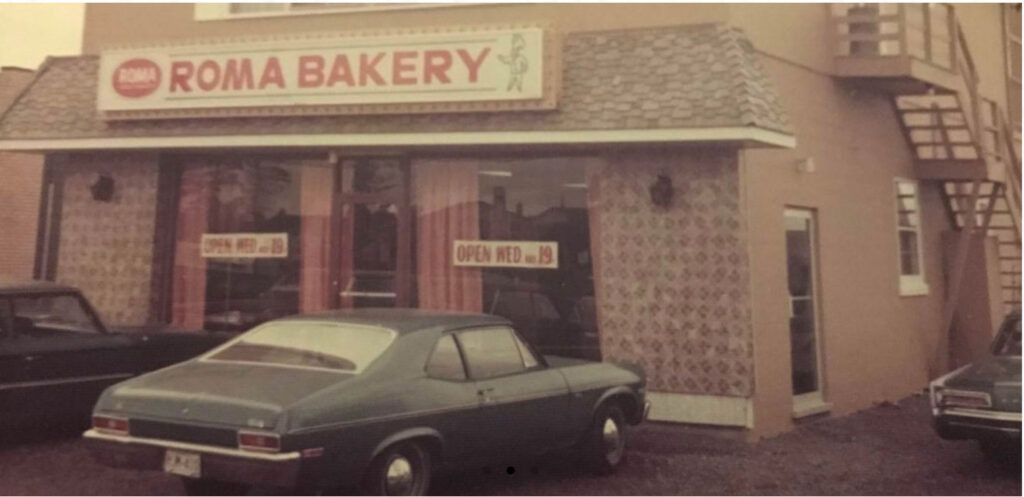 A hometown staple since the early '50s, Roma Bakery & Deli recently announced it will be expanding its Stoney Creek production space and retail shop to mark its platinum anniversary of doing business in the heart of Hamilton. Over the last 70 years, the bakery that's been operated by three generations of the Di Filippo family has risen from humble roots to iconic status owing to its saucy slant on slab-style pizza that can be served hot-out-the-oven, but is traditionally eaten at room temperature.
A mainstay of childhood birthday parties, picnics, and other family gatherings for many who grew up in Hamilton, the beauty of a Roma slice is its uncomplicated simplicity. Unlike traditional 'za, a Roma crust is light, airy, and focaccia-like. Toppings are minimal but big on flavour. Slabs are cheese-less, and formed on a vegan crust that's smothered with a rich and tangy red sauce. If you're feeling "extra," pepperoni and mushroom, oil-and-garlic, and hot-and-spicy slabs are options.
Plus, in addition to being crowd-pleasing, food from Roma Bakery & Deli is pocketbook-friendly. It's also something you can feel good about feeding your loved ones. A pizza slab, for example, is hand-made on-site at the Barton Street bakery using wholesome, all-natural ingredients and zero trans fats. The slabs are also available for purchase in grocery stores across Hamilton and the surrounding area.
Slated for completion in late 2023, Roma's renovation will double the footprint of the beloved bakery from 4,000 to 8,000 square feet to pump out more of the baked goods, cakes and pastries, deli items, and hot prepared foods that locals have come to love. For the city, and Roma's cult-like following, this means even more of the infamous and addictive pizza-bread that, for decades, has been as true-blue Hamilton as it gets.