Hamilton Arts Council's celebration of city's artists and art forms

 takes place over 10 days from June 8 to 17.
What do you call an arts-packed week that is actually 10 days? Hamilton Arts Week is in its ninth year and has grown to include 16 signature events happening between June 8 to 17.
The week kicks off with the City of Hamilton Arts Awards, featuring art installations, exhibitions, and performances at the Art Gallery of Hamilton. From there, events include a salsa workshop, a sonic collaboration, a bite-sized day of community art experiences, such as clowning, stories and dance, mug painting, a dance open studio, and decorating a skateboard with graffiti.  
There is also a cast iron art exhibit, an evening concert by Shauit presented by FrancoFEST in honour of National Indigenous Month, a panel discussion by graphic novelists and comic creators, and a premier of Sultans of String's musical film The Refuge Project.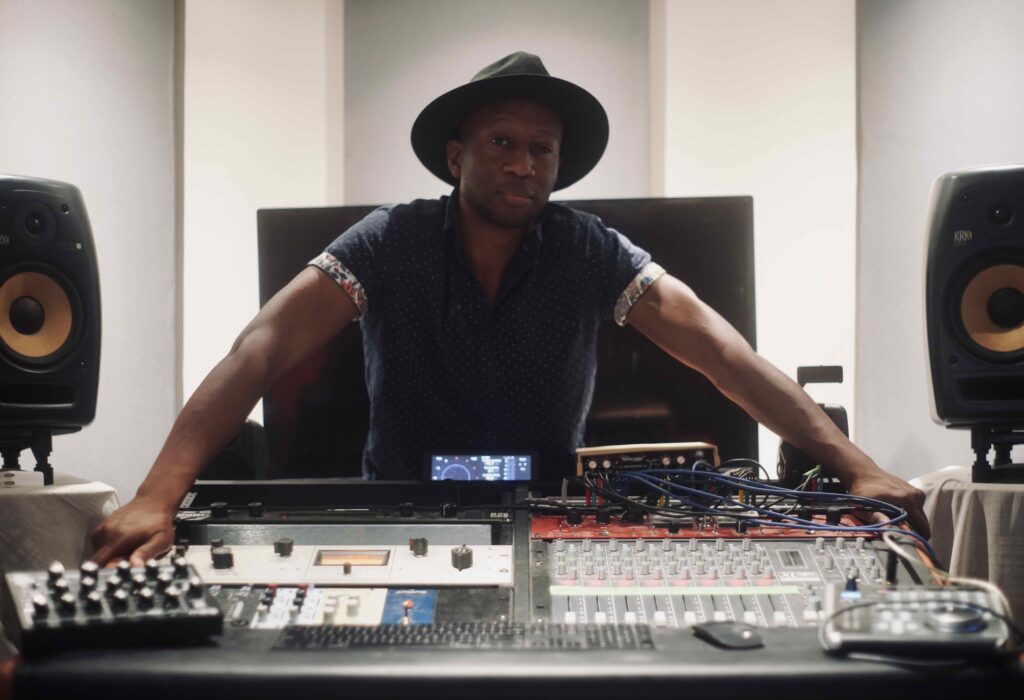 Cher Obediah coped with an abusive relationship and its aftermath by writing poetry. After leaving that situation and finding her way to healing and empowerment, Obediah published that poetry in the hopes it could help others. From Shame to Shine: The Wreckage & Rise from Domestic Violence includes Obediah's illustrations, too.
That art has now become a gallery exhibit for Hamilton Arts Week that documents Obediah's own transformation from a place of hopelessness to a place of empowerment.
"At one point, it felt too overwhelming to do this, but I'm so glad I did it. I now just make a great surrender daily to what I'm supposed to do," says the Stoney Creek resident.
In addition to writing and visual art, Obediah, who is Mohawk and Ojibwe, is a documentary filmmaker and a speaker.
Taking part in Hamilton Arts Week allowed Obediah to take the time to create the exhibit that also includes words from her poems.
"It takes a lot to be an artist. It's easier to do a 9 to 5 job but I wouldn't be happy or fulfilled. So for the Hamilton Arts Week committee to select me is validation of what I'm doing. It makes me want to cry."
She will present her work on June 11 from noon to 5 p.m. at the Hamilton Public Library's central branch.
Dawn Grant, a makeup and special effects artist who also creates wearable art and has a therapeutic art practice, is completing a six-month artist residency at the Cotton Factory. On June 15, she will present Emotional Footprints, which explores six stories in a multi-disciplinary performance.
That includes large boots worn by an actress that are inspired by the giant stones that migrate across Death Valley. They are considered wonders of the world and Grant uses them to explore Black endurance and resilience.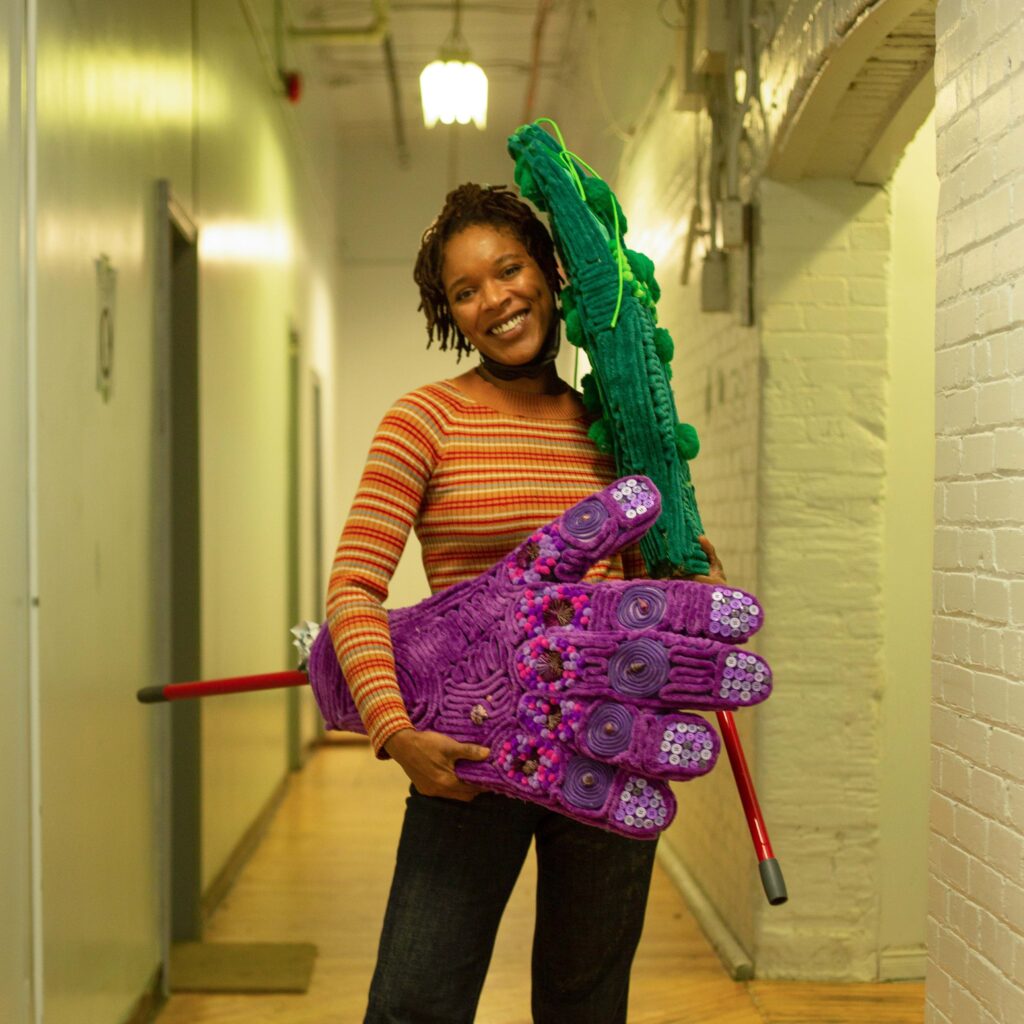 "There are harsh conditions for Black people but they continue to move forward. This focuses on strength rather than trauma."
Grant moved to Hamilton from Toronto about three years ago in order to have more green space for her two children.
"I found everything else here," she says. She has flourished through her residency, which is a partnership of the Cotton Factory and the Hamilton Arts Council.
"The Cotton Factory is a community of such wonderful artists that have been supportive of what I've been doing."
Her event will include music, video, movement, storytelling, fashion, therapeutic art and a community art aspect in which visitors can express what it means to walk in their shoes.
"I really hope this can find a way to travel. I will put it out to the universe to have God bless it."
Emotional Footprints will include a show running between 6:30 to 7:30 p.m. in the second-floor event space at the Cotton Factory.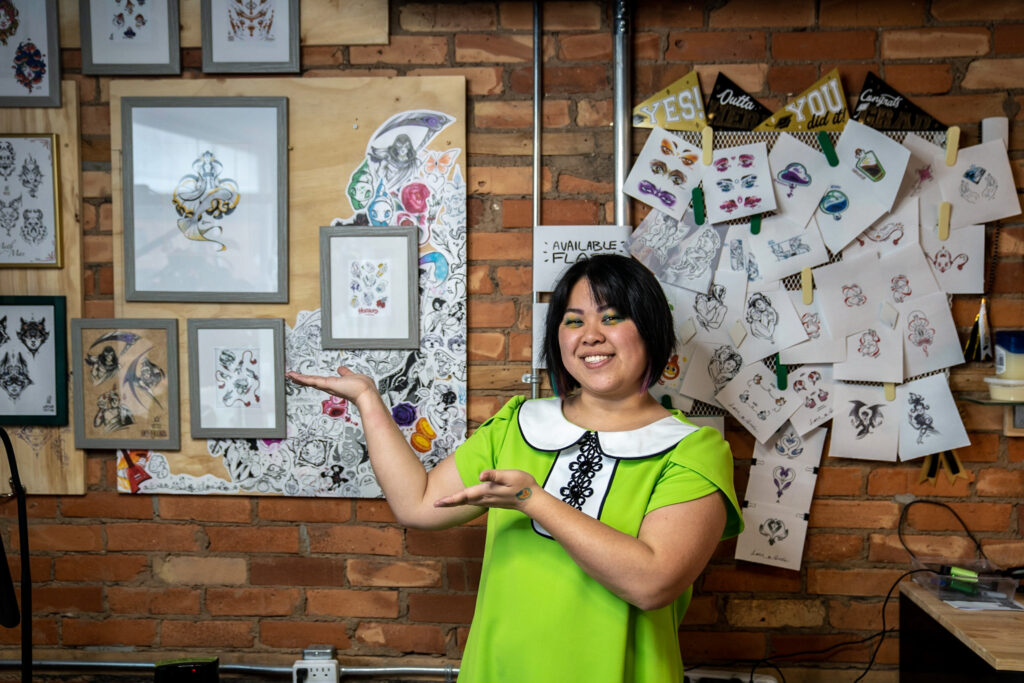 Participating in Hamilton Arts Week is an honour but she'll be nervous, says Anita Tang. She is a tattoo artist at Lowk'Ai Tattoos who will showcase the art, history, and culture of tattooing on Saturday, June 10.
"I hope I can demystify the art of tattooing a little bit for people who may not have been exposed to it," says Tang, who comes to tattooing via a background in animation. "It's a really great medium for expression that deserves to be seen as an art form."
Her presentation at Lowk-Ai on Ottawa Street will include an art gallery, a temporary tattoo station, a slideshow and a verbal presentation.
The complete lineup of Hamilton Arts Week events can be found here.
Hamilton Arts Week was founded in 2015 to strengthen cultural appreciation. In 2019, priority was given to presentations creating meaningful impact and sharing knowledge, over solely performative entertainment. Signature events are chosen by a selection committee.