THINGS TO DO IN HAMILTON, BURLINGTON
HAMILTON CITY Magazine is compiling a list of not-to-be-missed events in Hamilton and Burlington that showcase just how vibrant, dynamic and exciting our community really is. Get out and enjoy – and tell them HCM sent you!

HAPPENING THIS WEEKEND
Baby's First (Drag) Storytime
Settle in for an early afternoon snack and enjoy Drag Storytime featuring Hexe Noire at Grain and Grit Brewery. Presented by Mamaraderie, your ticket to this daytime Pride Party includes a beverage (non-alcoholic choices available), personal sushi tray, and an ice cream bar to wrap the event up on a sweet note. Make a memory with your little one while showing your support for the local queer community of all ages – a portion of the proceeds will go to youth-funded and focused Speqtrum Hamilton. June 2, 11:30-1:30 Grain and Grit Brewery
Graduate Gallery
The 2023 graduates of Mohawk College's Photography Still and Motion program are presenting a gallery gala show of their work called Perennial on Friday, June 2 at Millworks Creative: The Annex in Dundas. The exhibit is free and open to the public. All works are for sale, but leave the cards at home. This event is cash only. June 2, 7 p.m. to 10 p.m., Millworks Creative: The Annex, 64 Hatt St., Dundas
---

Country Comes to Town
The Country Music Association of Ontario (CMAOntario) has announced the full list of performers for the CMAOntario Festival & Awards weekend taking place June 2-4 in Hamilton and there is plenty of local talent to be heard. The annual celebration of country music across the province kicks off with Songs & Stories: Songwriters in the Round on June 2 at Mills Hardware. Hosted by Dave Woods, Songs & Stories will feature Hamilton native Jim Witter, his daughter and Hamilton resident Roslyn Witter, Dave (Dwave) Thomson, and Reney Ray, all sharing the histories behind their hit songs. The CMAOntario Festival continues on June 3 & 4 at Pier 4 Park with artisan vendors and activities for kids, followed by a free concert each night. On June 3, the CMAOntario Bonfire will give fans a chance to take in Ontario's up-and-coming talent with concert performances by Robyn Ottolini, Owen Riegling, Dayna Reid, Graham Scott Fleming, Elyse Saunders, and David Boyd Janes. On June 4, fans can celebrate the CMAOntario Awards with the pre-show tailgate party. This free concert features entertainment from nominees and rising new artists such as Hamilton's own The Redhill Valleys, Buck Twenty, Nicole Rayy, and Kristine St-Pierre. The CMAOntario Festival & Awards Weekend also includes the annual R2i TuneUp Conference with panels and networking opportunities on June 3 and 4 at the Hamilton Public Library. The weekend will close with the 11th annual CMAOntario Awards Show at Theatre Aquarius. Hosted by Jason McCoy and Shannon Ella, the show will feature award presentations and performances by Robyn Ottolini, Nate Haller, Hamilton transplant Karli June, Graham Scott Fleming, Sacha, Jade Eagelson, Elyse Saunders, Vincent Bishop, Jason Blaine, Genevieve Fisher, Andrew Hyatt, Ryan Langdon, Owen Riegling, and Julian Taylor. June 2-4
---
At the Movies in the Garage
Who knows what you can score at a garage sale held by a film studio but it will be fun to find out. Hamilton Film Studios' June Jumble garage sale will be a multi-vendor sale featuring props, clothing, records, furniture, bikes, tools, music, plants, office and camping gear. Hope you find something perfect. June 3, 8 a.m. to 12 p.m., Hamilton Film Studios, 400 Wellington St. N.
Night Out At The Museum
Once upon a time, on the grounds of the Joseph Brant Hospital, there stood the iconic Brant Inn. In its heyday that spanned 1940-1960, the Brant Inn was known for glamour and elegance, its entertainment regularly drawing Toronto crowds, who weren't afraid to travel for a good time by boat, rail and land to dance the night away. Come dressed to impress and relive this halcyon time at An Evening at the Brant Inn, where guests will enjoy food, drinks and dancing to live music at the historic Joseph Brant Museum, relishing in the fact that their commutes home will be hours shorter than those of their predecessors. 19+ June 3, 7-11 p.m., Joseph Brant Museum
A Pirate's Life Awaits
À La Mode Choir, a community choral ensemble of all ages specializing in acapella music, is performing a pirate-inspired concert at The Music Hall, the newly renovated venue at the New Vision Church. In the Key of Arrr! will be an evening of sea shanties, folk songs and an immersive pirate experience. Tickets are available here. Profits of À La Mode Choir concerts are donated to local charities and organizations to better the Hamilton community and to fund its chorister bursary program. June 3, 7:30 p.m., The Music Hall
Rural Rainbow
Head to the country to celebrate a rural take on Pride - there's more room to dance. The third annual Binbrook Pride takes over the fairgrounds this Sunday, featuring local LGBTQIA2S+ vendors, food trucks, and speakers Paige Maylott and Mabe Kyle. To ensure its fabulousness, the event will also feature an array of drag performances by Hexe Noire, Kasha Czech, Monro, Rubyyy Jones, Galaxy Rose, Basic Taylor, Madison Ave, Kristy Kenzie, LashDaniels and music by Crunchy Pickle. Admission is free, but donations to help keep the Pride in Binbrook would be appreciated. June 4, 12-5. Binbrook Fairgrounds
Corrie Love
Fans of the venerable Coronation Street are in for a treat when two stars of the series drop in for a bit of storytelling and a few surprises. Recently married in real-life, Sally Carman (Abi Franklin) and Joe Duttine (Tim Metcalfe) are dropping in at the Westdale Theatre for a stop on their Coronation Street the Honeymooners Tour, and fans will delight in the up-close and personal takes on a series whose popularity has reached iconic status. Niagara Falls may be the honeymoon capital, but Hamilton has the Honeymooners. June 4, Westdale Theatre
Smelling the Flowers
Artist Lisa Myers has created a 25-minute audio tour of Gage Park, which both encourages an appreciation for the surrounding nature and brings attention to the presence of a garden originally planted in Gage Park by late Mi'kmaw artist Mike MacDonald. Visitors can scan a QR code at the pollinator gardens located near the Hamilton Children's Museum at the park or click this link to begin the audio tour called Finding What Grows. It celebrates Butterfly Reservation (2000), which MacDonald planted in Gage Park for the public art exhibition Zone 6b: Art in the Environment (2000). The audio walk invites listeners to consider the relationships and interconnection between land, humans, pollinators, and plants and to rediscover one of Hamilton's largest and most popular community parks. This work was developed as part of enawendewin/relationships, an exhibition curated by William Kingfisher at the McMaster Museum of Art in 2021. MMA is a public gallery in the heart of the McMaster University campus. Running until June 30, Gage Park
LATER THIS MONTH
Making Beautiful Music
Since its inception, the Hamilton Music Collective has been instrumental in promoting inclusivity and community with the city's youth through music. Under the leadership of Astrid Hepner, HMX is celebrating 15 years of bringing children and music together with a gala fundraiser on June 8 at its headquarters at The Gasworks. Since 2009, more than 9,000 kids have gone through HMC's flagship program An Instrument for Every Child. The program provides free, high-quality lessons and musical instruments to kids who otherwise would not be able to afford them. HMC also offers camps, monthly youth open jams, songwriting classes, and much more. The fundraiser will feature food from The Other Bird Group (including an oyster bar), an open bar, and Darcy Hepner's 14-piece R&B band providing the entertainment. June 8, 6 p.m.-9:30 p.m., The Gasworks
Music with a View
If you'd like a waterfront view while listening to cool jazz and blues, the Music at the Waterfront series is for you. A partnership of Music in the City, Big Time Productions and the Hamilton Waterfront Trust, the Thursday night concert series kicks off June 8 at Pier 8 with the Hamilton All-Star Jazz Band. Check out the lineups on Facebook, Twitter and Instagram. Thursdays, 6:30 p.m. to 8:30 p.m.
Let's Get Arty
The largest yet Hamilton Arts Week will include 16 signature events running over 10 days from June 8 to 17. In its ninth year, Hamilton Arts Week kicks off with the City of Hamilton Arts Awards, which features art installations, exhibitions and performances at the Art Gallery of Hamilton. Signature events include music, theatre, visual arts, and dance, exploring everything from tattooing to salsa music and graffiti to graphic novels. Hamilton Arts Week is presented by Hamilton Arts Council on behalf of the City of Hamilton with additional funding from Canada Council for the Arts. June 8-17, various locations
Mangia marriage
Award-winning one-man show So She Married a Guido is returning to Hamilton on Friday, June 9 presented by Festitalia. Originally staged as So I Married a Mangiacake, the show just won best comedy honours at the United Solo Festival on Broadway and recently completed a sold-out tour of Canada. Written and performed by Montreal-born actor/comedian Guido Cocomello (from Being the Ricardos, Ford vs Ferrari, Just For Laughs, and more), So She Married a Guido explores the events that have shaped his life, including meeting and proposing to his mangiacake wife, and overcoming the sudden death of his father. June 9, Zoetic Theatre
---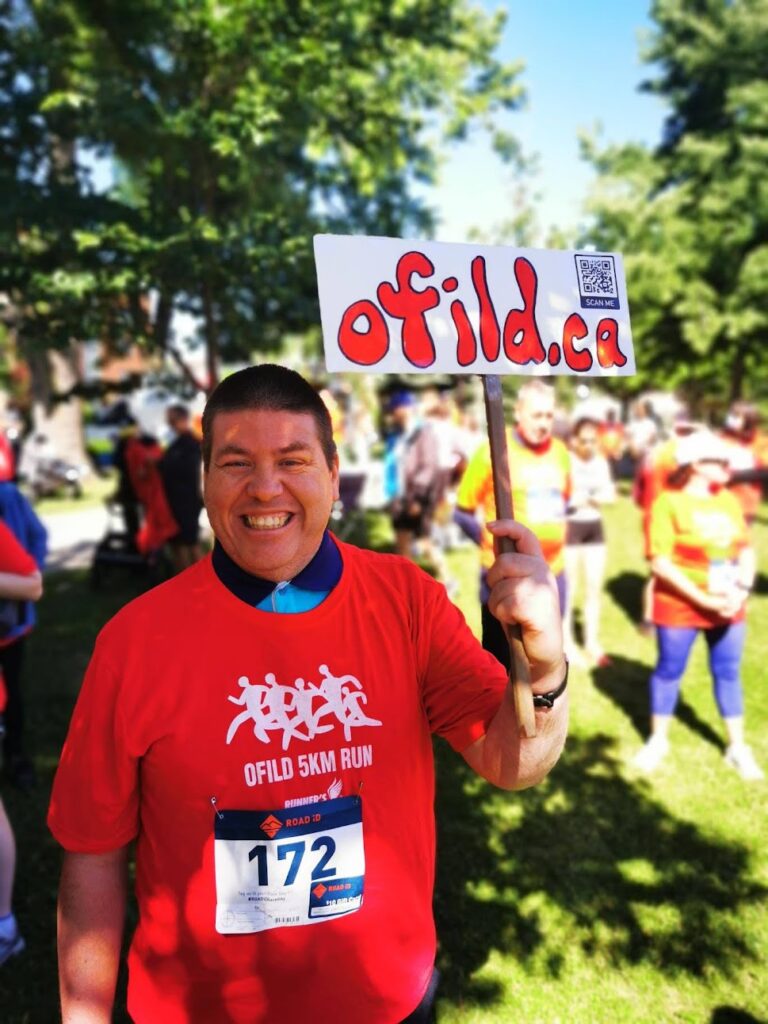 Moving for a Cause
Tie up your laces, stretch out those hamstrings and run or walk to raise money for Options for Independent Living and Development (OFILD). For more than 45 years, OFILD's assisted living residences on George Street have been home to a diverse group of individuals with learning challenges, many of whom also battle mental illness. The average age of the 50 residents is approaching 57 and many are experiencing issues related to aging. But OFILD is the only home many have ever known, so the registered charity is fundraising to build 39 new units in two affordable, accessible housing residences on site that will allow these residents to age in place, surrounded by the friendships and supports they've come to rely on. The June 10 event at Bayfront Park includes a 5 km run on the rail side path and a 3 km walk that circles the loop twice. You can sign up here. If you prefer to make a donation, you e-transfer to OFILD@ofild.ca, go online here, or mail a cheque payable to OFILD (with donor's address and email address for charitable donation receipt purposes) to P.O. Box 33557 RPO Dundurn, Hamilton, ON L8P 4X4. Race day will include British invasion tribute band The Substitutes, a Harvey's mobile BBQ, Hamilton's own Grandad's Donuts, the beautiful horses of the Hamilton Mounted Patrol Unit, and plenty of prizes. It will also include the combined great feeling of getting some exercise and supporting a wonderful local organization. June 10, 10 a.m., Bayfront Park
---
Making Hamilton Beautiful
Nominations for the City of Hamilton's Trillium Awards close June 15. So if you have an award-worthy front garden or know someone who does, submit a nomination. And if you love to garden, appreciate a variety of flowers and plants, and enjoying viewing beautiful gardens, consider becoming a volunteer judge. All judging materials will be provided at a workshop in early June, so get registering.
Considering Matthew Shepard
This year marks 25 years since 21-year-old university student Matthew Wayne Shepard was beaten, tied to a fence post and left to die in Laramie, Wy. He was attacked by two local men for being gay. For 18 hours, Matthew Shepard hung bleeding in near-freezing temperatures. At first, the passing cyclist who found him thought that he was a scarecrow. He spent six days in a coma in hospital before succumbing to his injuries. Twenty years later, around the anniversary of Shepard's murder, composer Craig Hella Johnson wrote a passionate, powerful and haunting oratorio called Considering Matthew Shephard. Johnson's work moves the listener through Shepard's thoughts and feelings using Matthew's journal writings, all the while including Matt's parents' voices as well as excerpts from reports and interviews of the day. Johnson's use of musical styles takes the audience on a reflective journey through hope, insecurity, horror, pain, loss and, eventually, reconciliation. Chorus Hamilton will present this eloquent and profound work June 10, 7:30 p.m. at the Westdale Theatre. Tickets are available here.
Dundurn Decoration
The Hamilton Military Museum invites you to spend Decoration Day in the shadow of the castle at Dundurn Park. Since its beginnings in 1890, this Canadian holiday recognizes veterans of Canada's military, and the Museum commemorates the day – and our veterans – by offering visitors free admission, the chance to view authentic military vehicles, participate in hands-on activities, and experience historic presentations. Plan a visit and be sure to check out the displays from a wide variety of military groups, all to whom we owe our thanks. June 11, Dundurn Park
Living Live Theatre
In its 70 anniversary year, Theatre Burlington is hosting a live theatre workshop designed for adults to learn how live theatre is created, starting from the selection of a play, and continuing through to a live performance in front of an audience. Participants can take part onstage or backstage and will have the opportunity to experience all aspects of the creative process. The five-week workshop starts June 13 and culminates in a performance on Aug. 12. Attendance is limited to 20 participants, and with sufficient demand, a parallel workshop will be offered starting June 15, with a performance on Aug. 10. Register by calling the Theatre Burlington box office at 905-639-7700. Cost to participate is $25 and includes all materials, as well as a one-year membership to Theatre Burlington.
Gigs Galore
Every year, music fans add the Sound of Music Festival to their gratitude journal, for not only is the festival essentially a multi-day, nonstop concert, general admission is free (with upgraded tickets available for purchase). Some of the big draws coming to Spencer Smith Park's waterfront main stage this year include Flock of Seagulls, The Struts, and Default, and no shortage of renowned talent is scheduled to appear at two other nearby venues (including Hamilton's Redhill Valleys). Between sets, grab a bite, take a spin on the midway, and hit the Streetfest on Brant for a bit of fun fit for the whole family. There is so much on the docket at Canada's largest free outdoor music festival, theirs is definitely a website to click on for more details – have a notepad and pen on the ready. June 15-18, Spencer Smith Park, Burlington
Uncloseted At The Staircase
In celebration of queer visibility and the power of bonding through laughter, The Staircase presents a weekend-long festival in recognition of Pride 2023. The Uncloseted Comedy Pride Festival is an all-ages event featuring sketch comedy, burlesque performances, open mics, and stand-up shows for queer and ally-minded audiences. Free and ticketed events will run throughout the festival – consider a weekend-long pass for easy access to a guaranteed good time. Come ready to laugh and come rested – the celebration continues at an after-party at The Well. June 16-18, The Staircase Theatre
La Cirque
There is a party coming to Hamilton this June, with a special je ne sais quoi flair. Organized and run by a dedicated group of professionals and volunteers, the circus-themed FrancoFEST is a fun weekend-long arts and culture festival with the goal of showcasing a wide range of artists from the Francophone community. The talents of the French-speaking singers, acrobats and artists from Ontario and beyond are too impressive not to be shared – so head to the park this summer and prepare to have your horizons expanded in a whole new language. Á bientôt! June 16-18, Gage Park
Moving for Scleroderma
The Make a Move for Scleroderma (MAM) is Scleroderma Canada's largest annual fundraiser. It raises critical funds to provide education, advocacy, and funding much-needed research into a cure, and aims to amplify scleroderma awareness across Canada. Hamilton's event is June 17 and supporters can participate in person or virtually through walking, cycling, running, swimming, yoga, canoeing, gardening or any other means of getting moving. Scleroderma is a rare, progressive and chronic autoimmune connective tissue disorder that causes excess collagen accumulation. The disease, which literally means "hard skin" can cause thickening and tightening of the skin, as well as serious damage to internal organs and affects one in 2,500 Canadians. Register here. June 17, 9 a.m.-1 p.m., Fieldcote Park, Ancaster
Take to the Streets
Hamilton's contentious battle between pedestrians and vehicles will reach a ceasefire along King Street for one glorious afternoon during this year's Open Streets event. Closed to vehicle traffic from John to Gage, the quieter King will encourage walkers, strollers and rollers to emerge from the bumpy sidewalks to take a walk on the not-so-wild side. Additional public spaces and activity stations will be set up along the route, encouraging participants to fully immerse themselves in the novelty of being able to take their sweet time while smack in the middle of one of the city's busiest thoroughfares. June 18, 10 a.m.-2 p.m.
McMaster Chancellor online talk
In advance of National Indigenous Peoples Day on June 21, McMaster University Chancellor Santee Smith will deliver an online talk on June 19. Smith, who is also an artist, dancer, choreographer and Mac graduate, will share images and stories about her ceramic sculpture Talking Earth and how she is inspired as a multidisciplinary artist to create works that have a cultural and ecological connection. Smith graduated with degrees in physical education and psychology and became chancellor in 2019. She is an internationally recognized leader in the performing arts and is from the Kahnyen'kehàka (Mohawk) Nation, Turtle Clan from Six Nations of the Grand River. Her recent independent production, The Mush Hole, won five Dora Mavor Moore Awards and has received accolades for its heart-breaking depiction of the experiences of children who attended the Mohawk Institute Residential School. Register for the talk here. Registration also includes a link to watch after the event. June 19, noon
Talking Summer
To mark Pride month, the Burlington Public Library presents novelist, activist and feminist Jen Ferguson, who will speak live via Zoom about her award-winning novel The Summer of Bitter and Sweet, a Stonewall Honor Book of 2023. In her breakout novel, she lends keen insight into the emotional journey of self-discovery as told through Lou, a young adult seeking to understand her past, her family, and her sexual identity. A resident of Cedar Rapids, Iowa, Ferguson will talk about her experience as an emerging novelist and her passion to add her unique voice as a storyteller and force for positive change. The Summer of Bitter and Sweet wasthe winner of the 2022 Governor General's Literary Award for Young People's Literature and a Cybils' Award for Young Adult. It was also named an Ontario Library Association Best Bet Book of 2022. Registration closes 60 minutes before the program begins. Register here. June 20, 7 p.m., virtual
Cabaret for a Cause
Hamilton-based actor Sherry Garner brings I Am Enough, a cabaret that tells the story of raising two daughters as a single mom, one with Down syndrome, all while living with bipolar disorder. The show was initially presented to a sold-out audience at The Westdale Theatre in November 2022 to celebrate Garner's 50th birthday. I Am Enough, presented by Coffee Talk Theatre Productions, in association with The Westdale and ArtsFest, borrows from musical theatre and contemporary songs. Musical direction is provided by local musician Patrick Bowman and direction by Dundas-based director and playwright Marcia Kash. In the second half of the performance, audiences will experience a "coffee talk," an opportunity to meet the artists and mental health professionals. Coffee Talk Theatre Productions is a Hamilton-based theatre company dedicated to producing and developing theatrical works. Its vision is to raise hope about mental wellness and unify Canadian communities with mental health resources through the arts. Proceeds from the show will go to Canadian Mental Health Association Hamilton. Tickets are available here. June 23, 7:30 p.m., The Westdale Theatre
Smooth Laughs
The monthly Smooth Comedy show is stretching into the weekend Smooth Comedy Festival on June 23-25 at the Staircase Theatre. Hosted by the Smooth Comedy crew that includes Kym Wyatt Mckenzie, Darren Menezes, GRAEMAZING, Zach Berge & Devin Bateson, the weekend will feature three performances by some of Canada's funniest people. Friday features Anthony Mlekuz, Guled Abdi, Alan Shane Lewis, Anna Menzies, Buskers!, Rick Rowley and Kate Panagakos. Saturday's performers include Adam Christie, Isabel Zaw Tun, Callum O'Neil, Jackie Pirico, Ben Sosa Wright, Boy Fringe! and Noah Maloney. On Sunday, Dan Galea, Isabella Campbell, Tim Gray, Dana Smith, Everardo Ramirez, Bita Joudaki and Rodrigo F. Stoll will wrap up the festival. Tickets are $20 and the shows start at 8 p.m. June 23-25, The Staircase
Head North
Save the long weekend road trip for another time and head to the near north for some exploring – and treasure-hunting – in one of Hamilton's most vibrant communities. In collaboration with the pro-pedestrian Walk the Block event, North End residents will be rolling out the sidewalk for a community yard sale, where chances are you'll find that totally perfect thingamajig that you didn't even know you needed. Once the foraging is complete, assorted refreshments and the creative community's welcoming vibe will entice strollers and rollers to stop and stay a while. June 24, 8 a.m.-12 p.m.
Bravo for Brott
Brott Music Festival, founded by the late Boris Brott, one of Canada's most internationally recognized conductors, has been driven by its mission to impart a musician's love of music to its audiences since its 1987 kickoff. Today, it is the largest orchestral music festival in the country, each year offering a variety of performances in opera, jazz, Broadway, and more in various venues throughout the region. Soak up the awe-inspiring talents of the members of the Brott Opera, the National Academy Orchestra, and visiting musicians during the festival's run, and witness firsthand what could have happened had you not given up those music lessons all those years ago. June-August, various locations
COMING IN JULY
Raising the Roof
There are plenty of opportunities to get out to hear great music and enjoy wonderful weather at the same time. For 51 years, Music in the City has offered lunchtime concerts on the Jackson Square rooftop. So grab your workday lunch or take a shopping break and head outside for some free entertainment. The rooftop concert series runs Monday to Friday from noon to 2 p.m. throughout July and August. Presented by Big Time Productions, schedules are available on Facebook, Twitter and Instagram. Monday to Friday, noon to 2 p.m., Jackson Square
Something's Brewing at Pier 4
When the dog days of summer are pushing you off the patio to find a new social scene, grab your crew and head down to Pier 4 Park to drink in the Because Beer Craft Beer Fest. Now in its 10th year, the waterfront event marks the opportunity for craft brewers and cider-makers from around the province to introduce the fruits of their labours to thirsty new audiences, while live performances by top-notch bands provide the summertime soundtrack. July 14-15, Pier 4 Park
Life on the Fringes
All life is theatre, and when the Fringe is in town, so is all of Hamilton. With over 60 artistic companies performing at various stages during its run, the Fringe Festival - the largest theatre festival in the GHA - offers audiences over 350 performances to choose from, with 100 per cent of ticket revenue going back to artists. The Fringe Club outside of Theatre Aquarius serves as the festival's hub, offering free performances, panel discussions, food, and, thankfully, a licensed patio where dedicated Fringers can take an intermission of their own before heading back out to the stages. July 19-30
Walk to the Dance
Bayfront Park will take a theatrical turn during the Hamilton Conservatory of the Arts' Dusk Dances – one of the artist-run organization's four flagship events. As darkness falls, visitors to the pay-what-you-can dance festival will be guided by a theatrical host leading them to various locales throughout the park, revealing artists-in-waiting. As the variety of performers and choreographers showcase their short original works to their mobile audiences, the mysterious, dimly-lit setting of the waterfront park will be sure to set a beautiful stage. July 20-23, Bayfront Park
COMING IN AUGUST
Friendly Fest
Since its start in 1976 as an independent folk festival, the Festival of Friends has grown into a three-day music festival, drawing both crowds and a wide variety of acclaimed musical acts to its Gage Park home. In addition to the two main stages, be sure to search out the new un-mic'd acoustic stage for some more grassroots, busker-style entertainment. A vendor area and midway complete the scene, encouraging festival-goers to take a tour of the park – and get some steps in – between acts. Aug. 4-6, Gage Park
Concrete Plans
Fans of hip hop culture will soon be taking it to the streets – and walls – at the upcoming Concrete Canvas Fest. Over the course of an August weekend, internationally celebrated artists will showcase their talents live at various Hamilton locales, creating murals celebrating music, culture and diversity, all the while showing that street art is real art. Food trucks will dot the self-guided tour route, fueling the mobile audience to ensure their energy lasts until the post-show afterparties begin. Aug. 11-13, various locations
RECURRING EVENTS
Stories of Migration and Belonging
Hamilton is a diverse and vibrant city thanks to the immigrants who have chosen to come here. Through a new video exhibit on immigration produced by the Hamilton Immigration Partnership Council, viewers can learn about the experiences of immigrants and refugees from all over the world who have made Hamilton their home. The project includes video interviews with six immigrants from Italy, China, Ivory Coast, Sri Lanka, Sudan and Ukraine who moved to Hamilton between the 1940s and all the way up to 2023. The exhibit also includes facts about a wide range of historic and current immigration topics.
---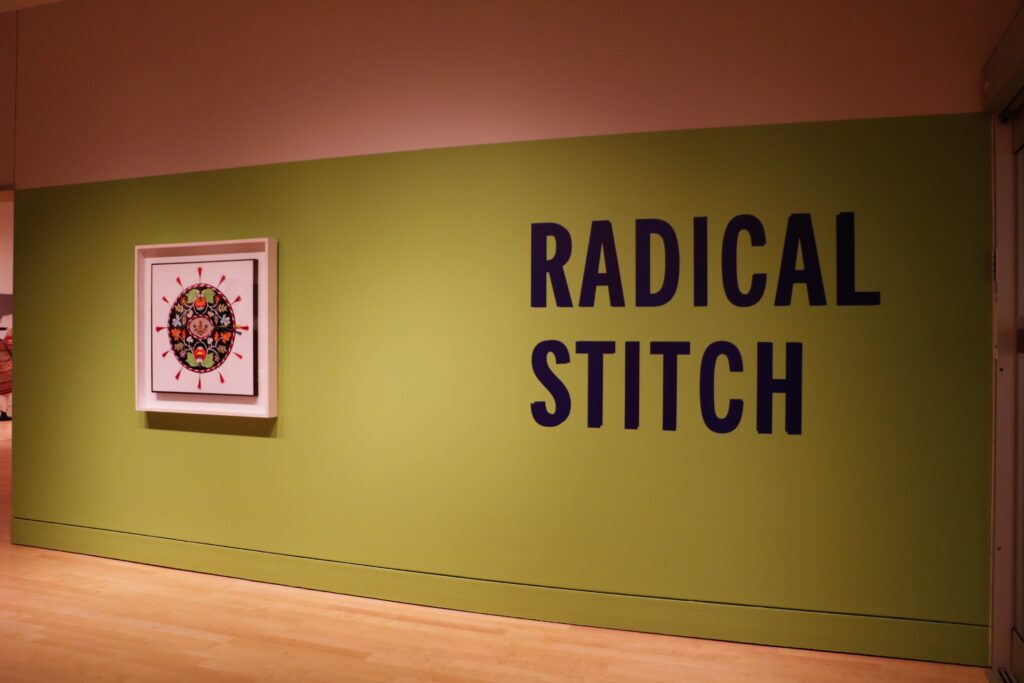 Radical extension
Radical Stitch, an exhibition at the Art Gallery of Hamilton showcasing contemporary Indigenous beading, is being extended by three months. The exhibition opened on Feb. 11 and was originally scheduled to close on May 28. But due to the incredible response it has received, it has been extended until Aug. 27. The exhibition is organized and circulated by the MacKenzie Art Gallery in Regina. Radical Stitch brings together works from 35 contemporary Indigenous beaders, including Ruth Cuthand, Christi Belcourt, and Shelley Niro, who explore the political, creative, and aesthetic dimensions of contemporary Indigenous beadwork. In addition to the exhibition, The Beading Room offers a space for conversation, reflection, and sharing, and will now be extended to welcome guest beaders, who will host workshops and events throughout the summer. Click here for a schedule of events. Now to Aug. 27, Art Gallery of Hamilton
---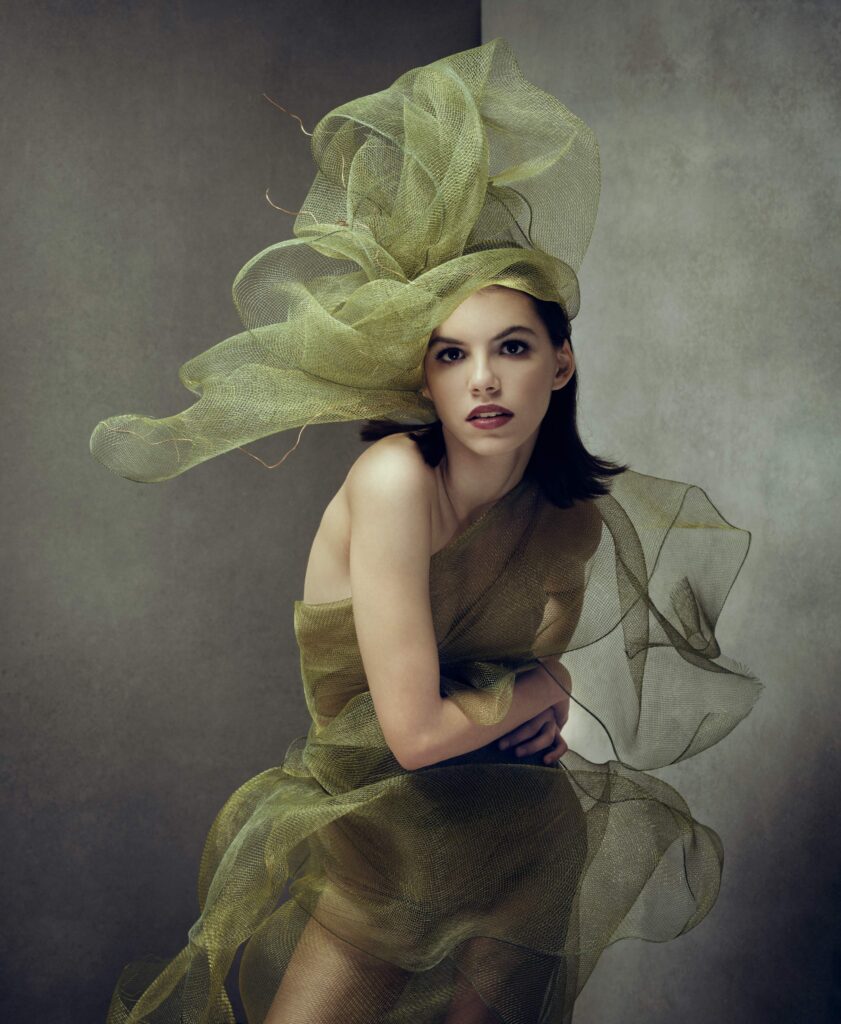 Fine Art Focus
Photographer Marta Hewson (who takes the fabulous cover photos for HAMILTON CITY Magazine!) is presenting "Outlier," an exhibit of her most recent works of fine art photography. The works will be on display at The CoWork Gallery, located on the third floor of the Cotton Factory. "Outlier" will remain on display for two to three months. Beginning May 4, Cotton Factory, 301-270 Sherman Ave. N.
Big 80s Energy
Were you fortunate enough to experience the joys of 80s music the first time around (hi!) or were you introduced to the magnitude of its awesomeness at a different time? Either way, fans of that dot on the musical landscape are invited to hit the Casbah's dance floor on the first Saturday of each month, when DJs Mark and DMurk host their Risky Biz 80s night. The music that came out of that decade was eclectic and revolutionary – and having a monthly celebration of this fact is totally rad. See you there. First Saturdays of the month
Go for A Beer Run
When it comes to exercise, different things motivate different people, and if you are motivated by either a supportive group or beer – or both – Fairweather Brewery has you covered. Open to runners of all abilities, the Fairweather Runners running club meets every Sunday morning for an easy, friendly 5K group run. You're welcome to head home for a well-earned hot shower afterwards but consider lingering a bit at the brewery instead, bonding with your new gang, swapping stories about your favourite routes, newest gear, and latest injuries. Sundays, 10:30 a.m.
Buoyed by Hamilton
Viewing any city's skyline from the water is a magical thing: the new nautical perspective provides a mysterious, almost storybook vantage point. Our Hamilton is no different, and when viewed from the water, with its industrial, commercial, and residential areas on display in one glance, it's staggering to see the beautiful scope of what the city offers. Intrigued, but no boat? No problem. Now in its 19th season, The Hamiltonian – a 12-passenger sightseeing vessel – offers a leisurely 50-minute narrated tour of the Hamilton Harbour, where guests earn their sea legs while learning about a different side of the city. Tours depart from Pier 7 docks.
Work As A Group, Individually
Being an artist can sometimes be a solitary endeavour, yet at the same time, creativity breeds creativity. With this dichotomy in mind, the Youth Art Collective regularly welcomes young artists 14+ to come together to share their skills and hone their craft with like-minded cohorts at art-making meetups. The casual drop-in events are offered each month at the Art Gallery of Hamilton, and offer a welcoming and inspiring space for sketching, painting and creating en masse. May 24 (recurring), 6:30-9 p.m., Art Gallery of Hamilton
A Moment At The Mic
Have a song, comedy set or poem you're itching to debut, but no audience? The Staircase is ready to provide one for you at its monthly open mic nights. Performers simply need to sign up for a 10-minute time slot upon arriving and then wait for their chance to take the cozy stage. Relay Coffee is in the house providing coffee and snacks, so expect a fully caffeinated and alert crowd cheering you on in the welcoming air of the theatre. Check out the website for details and more dates. May 26 (recurring), The Staircase
Tree For All
Get up to something new this spring at Treetop Trekking at the Binbrook Conservation Area. Visitors looking for a bit of adventure can test their skills – and bravery – on an array of suspension bridges, Tarzan swings, or zip lines that promise to offer more than the usual walk in the park. Rest assured that the younger crew is not left behind in the trees, as a lower-to-the-ground course is available for visitors five to eight years old. For a more reflective visit with less screaming, the park will also offer a forest bathing experience, where participants are led by a certified forest therapy guide who will help them connect with nature, and themselves, on a new, deeper level. Binbrook Conservation Area.
Hiding in Hamilton
When you're searching for a new activity to do with your pals, family or even co-workers, look no further than Hamilton Hopper – an app-lead scavenger hunt by Let's Roam. Available in cities all over the world, the 90-minute to two-hour hunts are equal parts tour and game, each customized to the number and ages of participants. and are a perfect way to have fun and get the competitive juices flowing. With an assortment of challenges popping up along the way – those that are photo-based are quite literally "a picture or it didn't happen" – the tours offer a perfect opportunity to seek out, and hopefully find, some new aspects of the city that have been hiding in plain sight this whole time.
If you have an event happening in Hamilton and Burlington you would like to see listed here, email meredith@hamiltoncitymagazine.ca.