You were born in Toronto but moved to Hamilton as a child. What brought you and your family to the city?
I was around four years old and my younger brother was about to be born. My parents moved to Hamilton because my mother's side of the family lived in Toronto and my father's side of the family lived near Niagara Falls, so Hamilton was a good spot to meet in the middle.
Much of your artwork features local streetscapes and buildings – how does the city's urban landscape inspire your artistic process?
I love observing how the built environment around us reflects so much back to us about who we are and what we value. I also love the contradictions the city often presents, when a dilapidated block of houses, or the towering smokestacks are both ugly and beautiful at the same time.
How would you describe the style of your work?
It's always difficult to describe my work because it's a mash-up of many creative practices. One of my pieces will start out with dozens of photographs, which are then digitally stitched together to create a photo collage, and then I illustrate on top of the whole thing to create one seamless image. For simplicity's sake, I call it a digital illustration.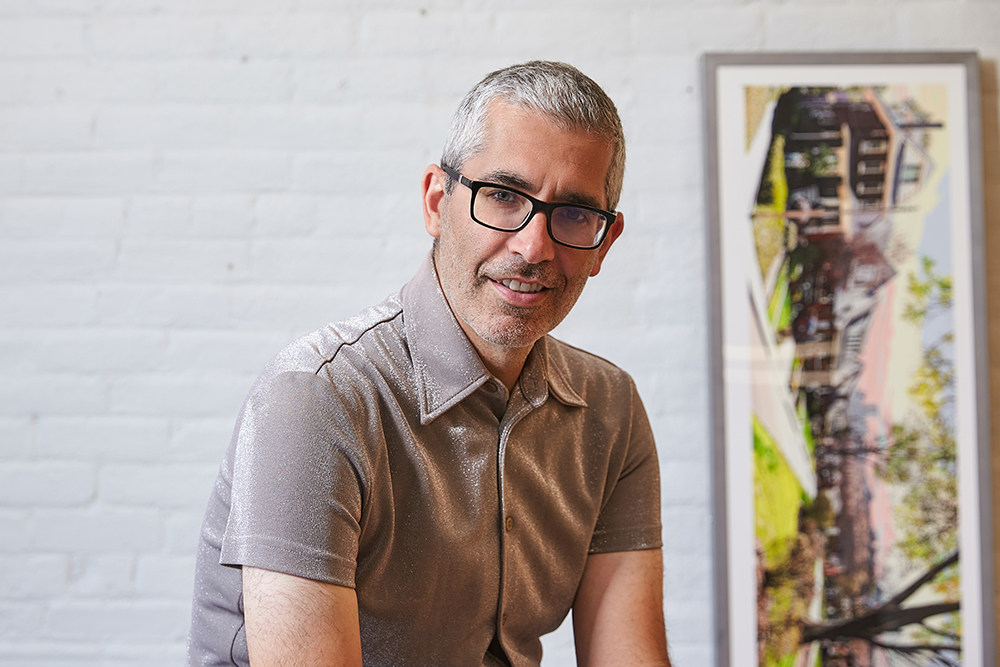 How has the pandemic affected your way of living as an artist?
I feel so lucky that I got to continue operating the gallery and creating as an artist during the pandemic. Things had to move to virtual for a while there, and the gallery adjusted to the rules as they changed. I found the community to be so supportive and generous throughout the pandemic.
Your studio and gallery are steps from Ottawa Street North – what attracted you to the area and what are some of your favourite things about it?
Ottawa Street has such a colourful and eccentric vibe! At first, I was a little worried about being far from downtown but we quickly realized that Ottawa Street and the neighbourhood are just a wonderful place for our family to be. I like being able to walk to most places I need to be and this neighbourhood feels safe and friendly with a vibrant street life and strong community presence.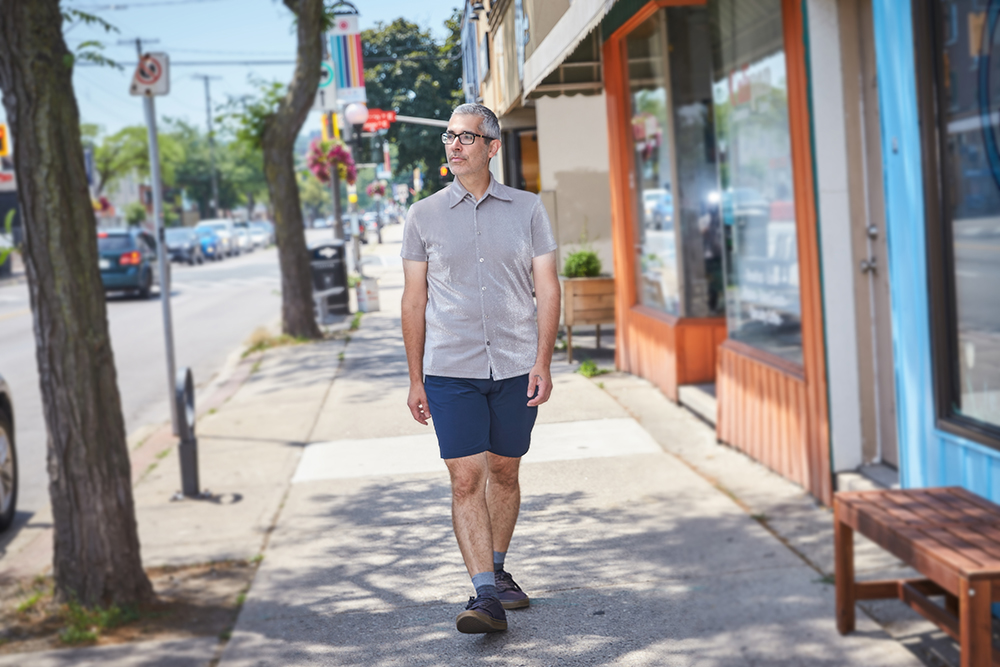 Who are some of the other local artists who inspire and excite you?
I love the work of Nathan Eugene Carson, which feels very raw and edgy and I also love the artist Stev'nn Hall, whose work is so slick and polished. Both create such sublime visual imagery.
Who, or what, has been your biggest inspiration creatively?
Probably the Canadian photographer Edward Burtynsky. He makes powerful images that address the impact of human activity on global landscapes. Many years ago I saw his photographs in a gallery in Toronto and also watched the documentary Manufactured Landscapes and it really changed the way I looked at the environment around me. Previously, my artwork had revolved more on people and figures.
What's one local arts-related event you look forward to every year?
It's probably Supercrawl because I love when the streets are just jam-packed full of people and it's all about celebrating the arts and creativity.
Where's your favourite local space to see and/or experience art?
My favourite spot to explore and experience many different art disciplines is the Cotton Factory at 270 Sherman. It's fun to wander around the huge space and discover something new every time.
When you're not creating art, what's your ideal way to spend a lazy day in Hamilton?
These days it would be hanging out in Gage Park with my husband and our four-year-old. We enjoy the greenhouse and the rose garden and the different playgrounds.
What's the best meal you've eaten in the city?
It's hard to pick just one, but I am always craving the chimichangas with fresh guacamole from Maria's Tortas Jalisco in Stoney Creek.
What is Hamilton's best-kept secret?
I don't know if it's a secret but the Bruce Trail along the Escarpment is so inspiring to me. You really get a close-up experience with the geology of the city and then glimpses of the beautiful views looking down at the lower city, and the bay gives you a sense of the dynamic landscape that Hamilton was built on. And it looks so different and surprising every season!