"Love Hamilton: A Celebration of Hamilton Art & Music" is an ode to Teenage Head and late guitarist Gord Lewis

, along with Tom Wilson, Daniel Lanois, Gary Spearin and John Coburn.
Tom Beckett, owner of Locke Street gallery Beckett Fine Art, calls his current exhibition, "Love Hamilton: A Celebration of Hamilton Art & Music," "a labour of love." It was inspired by his deep affection for hometown rock 'n roll heroes Teenage Head and fuelled by the passing of its guitarist/co-founder Gord Lewis last year.
While giving Hamilton City Magazine a personal tour of the highly fascinating exhibit, Beckett, a lifelong music fan and skilled blues harmonica player, reminisced about his relationship with the band. "While backpacking in Europe in 1978, I became immersed in the punk scene in London," he says. "When I returned to Hamilton, I discovered Teenage Head and loved their sound. I must have seen them 30 times, including the famous Heatwave festival show, and I wanted them to be celebrated."
Plans for the show crystallized when Beckett connected with Teenage Head bassist Steve Mahon, the unofficial art director and archivist of the band. Mahon has a personal treasure trove of band photos and artwork he designed for the band (gig posters, album covers, clothing etc), and Beckett was given permission to explore this archive and select from it for this show.
"Steve is very modest, and he didn't want Teenage Head to be the sole focus of the show," says Beckett. In accordance with this wish, Beckett has included some of the visual art of fellow Hammer music legends Tom Wilson and Daniel Lanois. The gallery has featured Wilson's vibrant art in other shows, and his decorated canoe paddles and larger work occupy a section of the walls here. Lanois is represented by a couple of moody impressionistic pieces based around archival photos.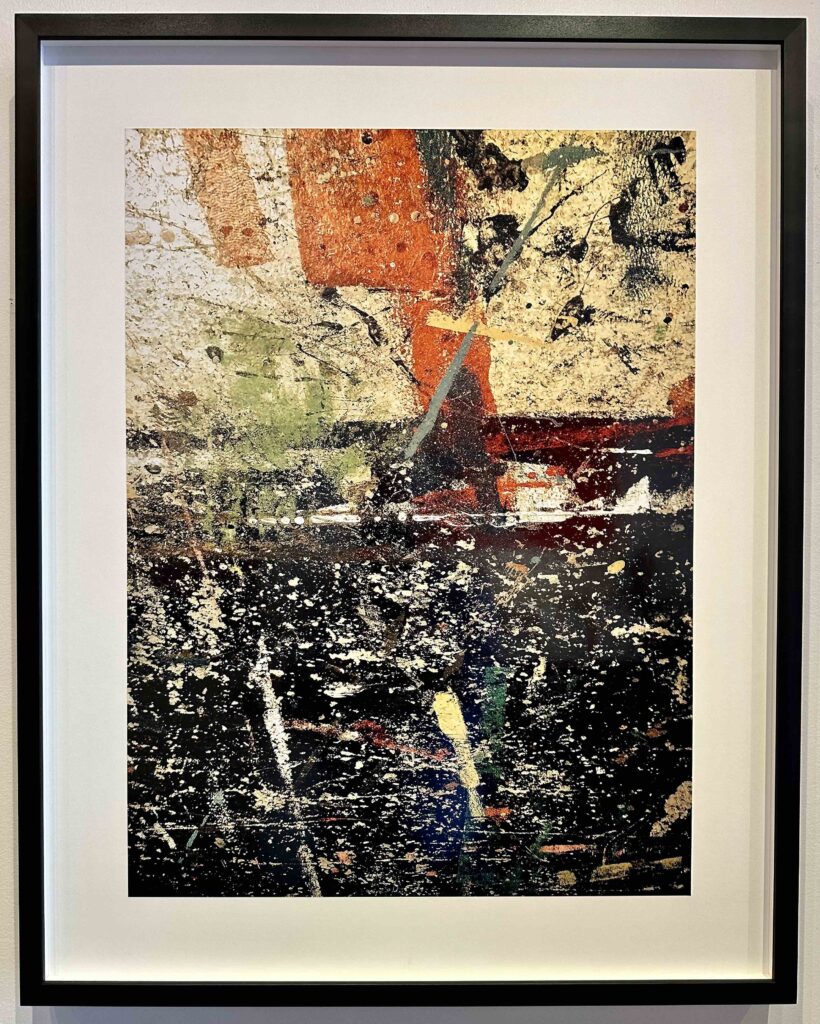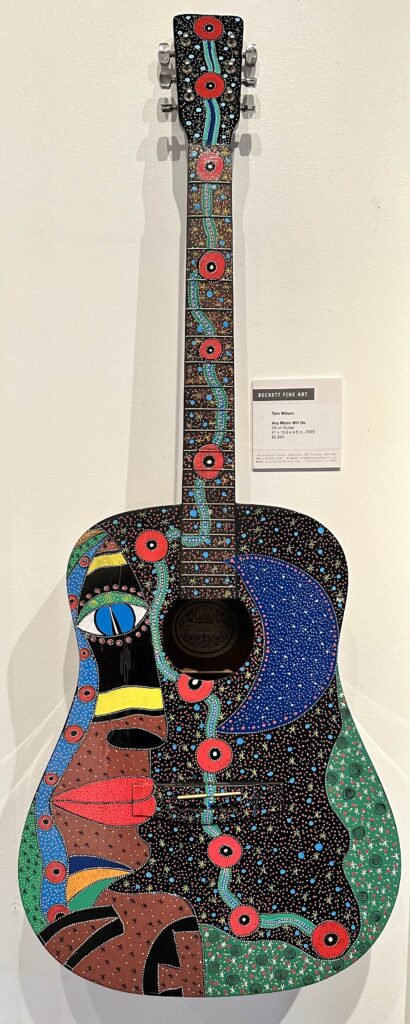 Prominent Hamilton artists Gary Spearin and John Coburn, both longtime friends of members of Teenage Head, have contributed original work inspired by the band, with Gord's Feedback, two large pieces by Spearin evoking the rock 'n roll spirit of Gord Lewis, being especially eye-catching.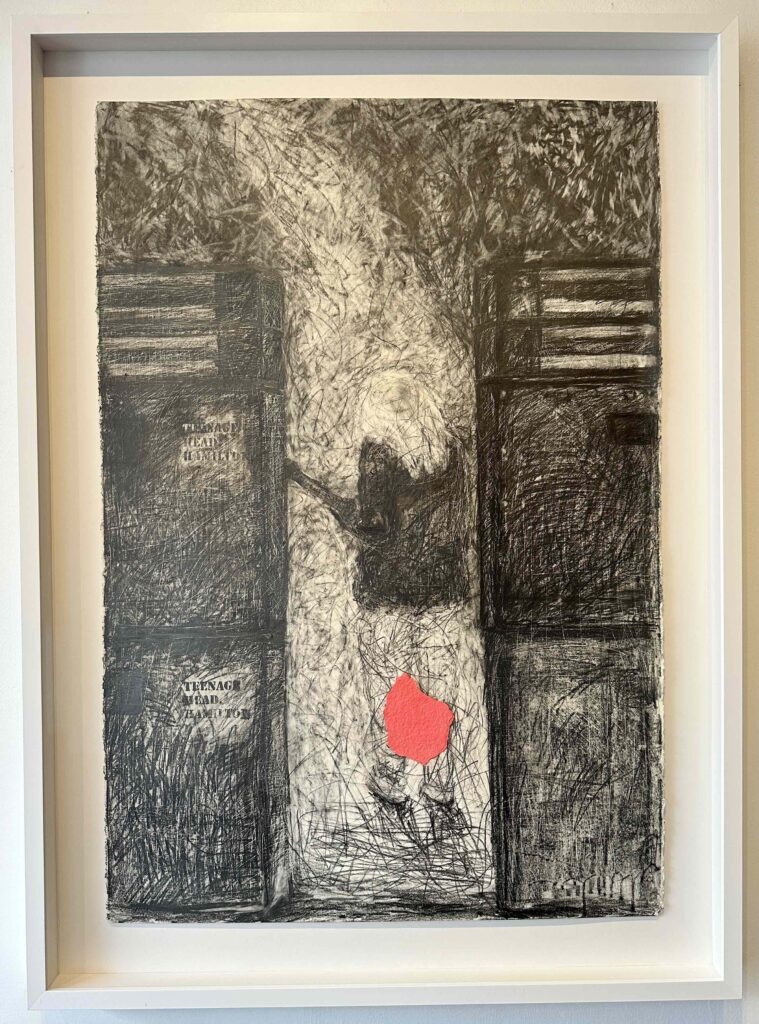 Mahon is also a talented visual artist, as evidenced in this show by work that comprises four new silk screened prints. Two Warhol-inspired prints paying homage to rockabilly queen Wanda Jackson were created in a small edition that is well on the way to selling out. Beckett is so impressed by Mahon's work that he'll be representing him in the future.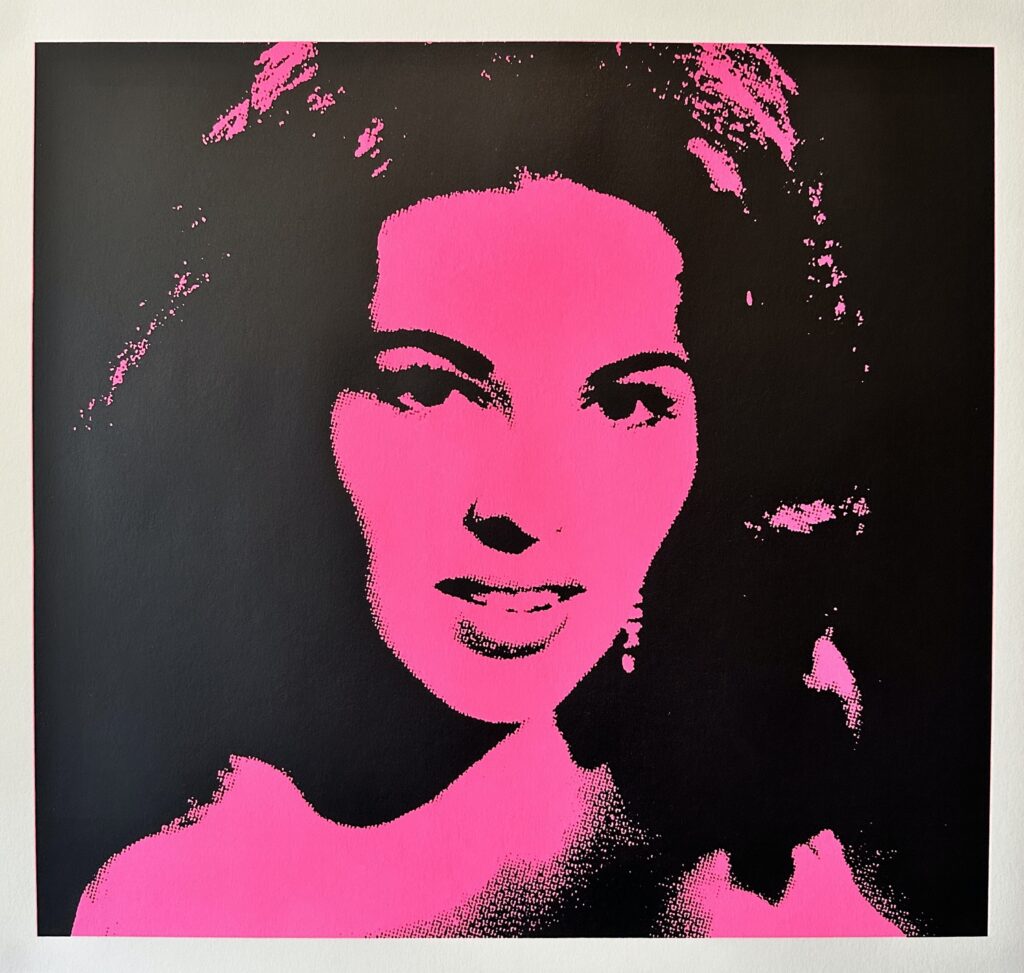 Band-related memorabilia featured in "Love Hamilton" include a Mahon guitar autographed by punk pioneer Johnny Thunders, and stage attire worn by Lewis and Mahon, while a trophy case displays such TH artifacts as concert tickets (including a Heatwave stub), a CASBY Award, eight track and cassette copies of their albums, and much more. 
An opening launch of the exhibit attracted Lanois, Wilson, Mahon, and Dave Rave, while comrades Broken Social Scene checked it out during their Supercrawl visit. Beckett is thrilled by the media coverage of the show, and notes that "Teenage Head fans have made the pilgrimage from St. Catharines, Toronto, and further afield to pay homage."
On a bittersweet note, this scribe, a longtime Teenage Head fan, couldn't help but reflect upon how much the late great Frankie Venom and Lewis would have loved this show. A visit before the show closes on Sept. 23  is highly recommended. The gallery is open 11 a.m.-5 p.m., Tuesday to Saturday. More information at beckettfineart.com.