Hamilton Fringe Festival brings more than 

50 shows and 350 performances to 11 venues over 12 days.
Getting a show into the Hamilton Fringe Festival is like winning the lottery. Actually, it is winning the lottery.
Hamilton uses a bingo ball machine to choose the shows that will be staged each year. A lottery system is a central feature of Fringe festivals, which began in the 1940s by theatre troupes that didn't get invited to the Edinburgh International Festival in Scotland.
They took out performance spaces and put on their shows during the run of the official festival. Over several years, the unofficial festival grew and became known as the Edinburgh Fringe Festival. There are now Fringe festivals all over the world.
The Hamilton Fringe Festival rolls out more than 50 shows and 350 performances in 11 venues over 12 days from July 19 to July 30. This is the 19th iteration of the summer festival and 21 years for Hamilton Festival Theatre Company that produces Fringe.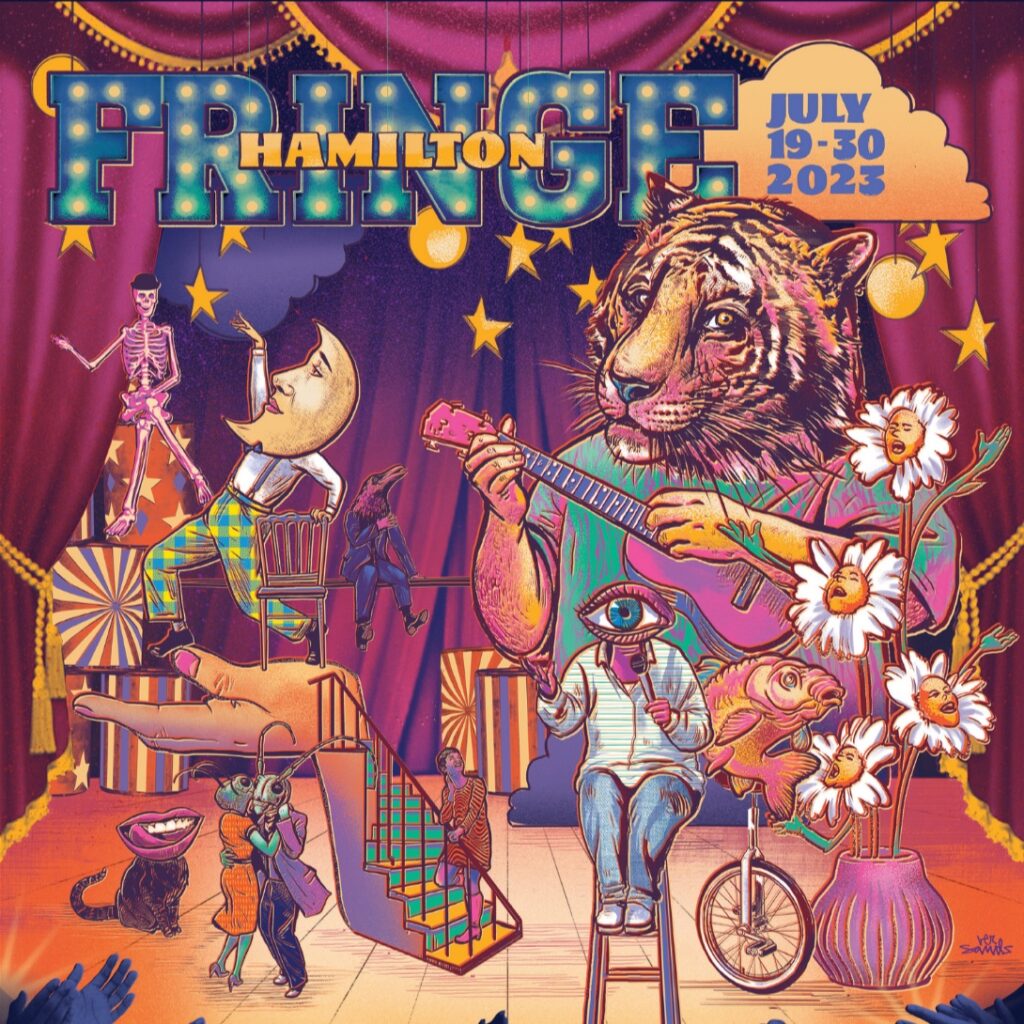 Tickets are $12 or less ($6 for children) and all ticket revenue goes to the artists. The Fringe survives on fees applied to tickets and donations. They include "Tip the Fringe" and purchasing a Fringe Benefits button that provides access to discounts and specials at local businesses.
"A key part of Fringe is that ticket revenue goes right to the artists, so we charge a nominal fee to cover the costs of things like renting venues, hiring technicians, promotion and our back-end software system," says Franny McCabe-Bennett, interim managing director.
"If people like that the festival exists and enjoy what they see, supporting us through Tip the Fringe allows us to do what we do."
Playwrights and theatre companies pay a $25 fee to apply to Hamilton Fringe. Many apply to multiple festivals and do a summer tour of Fringe performances, says McCabe-Bennett.
Each day of the festival will include a stage, patio and beer tent outside Theatre Aquarius called Fringe Club that will include dance performances, drag shows and a kids day of activities on July 29. All events there are free.
That outdoor stage will also be home to Fringe All-Access, a series of four free curated shows in a range of artistic disciplines that will feature voices from racialized groups, the 2SLGBTQ+ community, and those with disabilities and mental illness.
"The lottery system is a great part of Fringe, but this ensures a true range of voices are heard," says Franny McCabe-Bennett, interim managing director of the Hamilton Fringe Festival.
"Hamilton as a community is very engaged with the lens of access, inclusion and diversity. We had a number of community consultants working with us on this. It's important to have something for people who might not be used to seeing themselves on stage."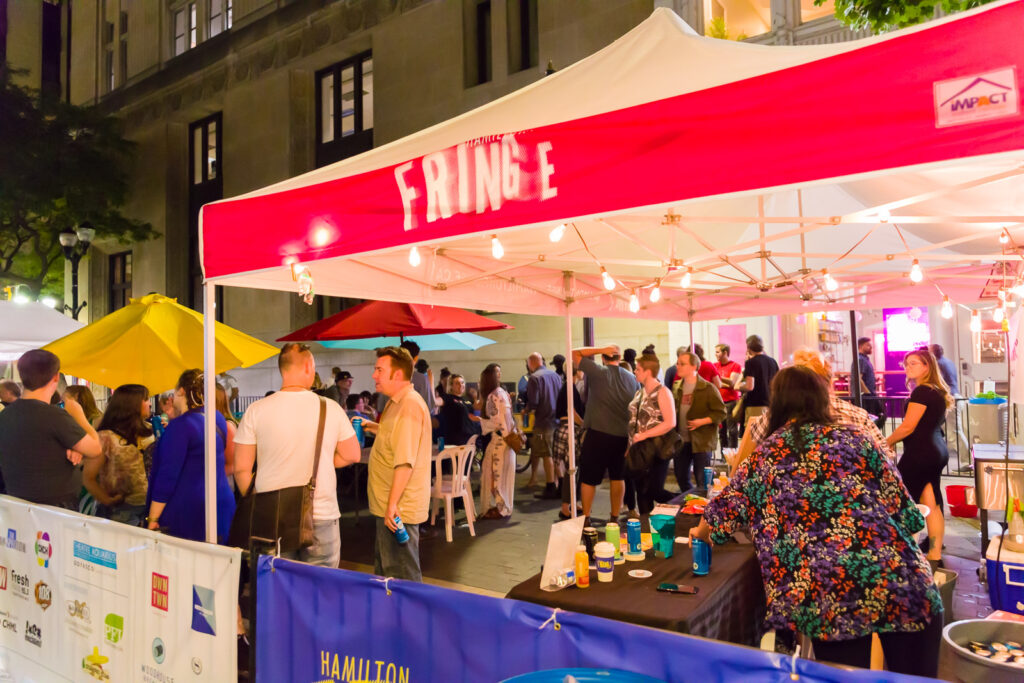 Nam Nguyen's A Perfect Bowl of Pho is coming to Hamilton Fringe in a condensed, scaled down way as part of the Fringe All Access stage. It will be staged July 21 and 27.
Nguyen's musical about the history of Vietnam's most famous dish covers its French colonial roots to its development during the Cold War, to its expansion around the world with Vietnamese immigrants.
He wrote the play as a University of Toronto student after reading an article about pho by a Vietnamese-American chef.
A hit at last year's Toronto Fringe Festival, the Toronto Star wrote last year: "Nam Nguyen's startlingly good musical about soup has all the fixings for a future well beyond the parameters of the Toronto Fringe Festival."
Nguyen says he's been a fan of the Fringe movement and its role in democratizing the arts and launching careers since he volunteered at the Toronto event as a high school student.
"It's really a two-week party on the streets and that's an exceedingly beautiful thing."
Playwright Ron Fromstein's Seven Virgins won the production prize for this year's festival and won this year's Canadian National Playwriting Competition in the one-act category. Seven Virgins is making its premiere at The Zoetic on Concession Street, running from July 21 to 30.
Said awards juror Camille Intson: "Camille would like to make it publicly known that she "went hard" for Seven Virgins, a poignant series of vignettes on love and loss, playful in form and full in feeling. She believed every premise, every awkward moment, every gap in the language, as these characters fumble through their desires and stories with an endearing clumsiness. For her, this play captured something beautiful in the space between two communicating parties, where one person's experience of intimacy (with all their preconceived notions of self, failures, and shortcomings) meets another's. Camille really hopes that the playwright of this piece keeps soldiering on with this work, and with their craft as a whole, because there's something very special and unique (not to mention sharp) about their creative voice and its attentiveness to form, structure, speech, and character."
The play is about "five individuals at different points of their lives who are facing exceptional moments of intimacy, connection, love and loss," says director Mandy Roveda, who moved to Hamilton several years ago.
"It's really exciting to work on something new and to be part of its creation."
Fromstein, a Hamilton Fringe veteran and nine-time finalist for the playwriting award, says he has seen the festival and its audience grow over the years.
"Hamilton Fringe is genuinely a lot of fun. In the early years, people were just throwing things against the wall to see how it would work. Gradually, the professionalism has grown as Fringe has grown but there is still that experimentation, too."
Fromstein and Roveda will make a decision about applying to other Fringe festivals after seeing how the run in Hamilton goes.
"The Zoetic is such a beautiful venue. I'm not sure where we can go from there."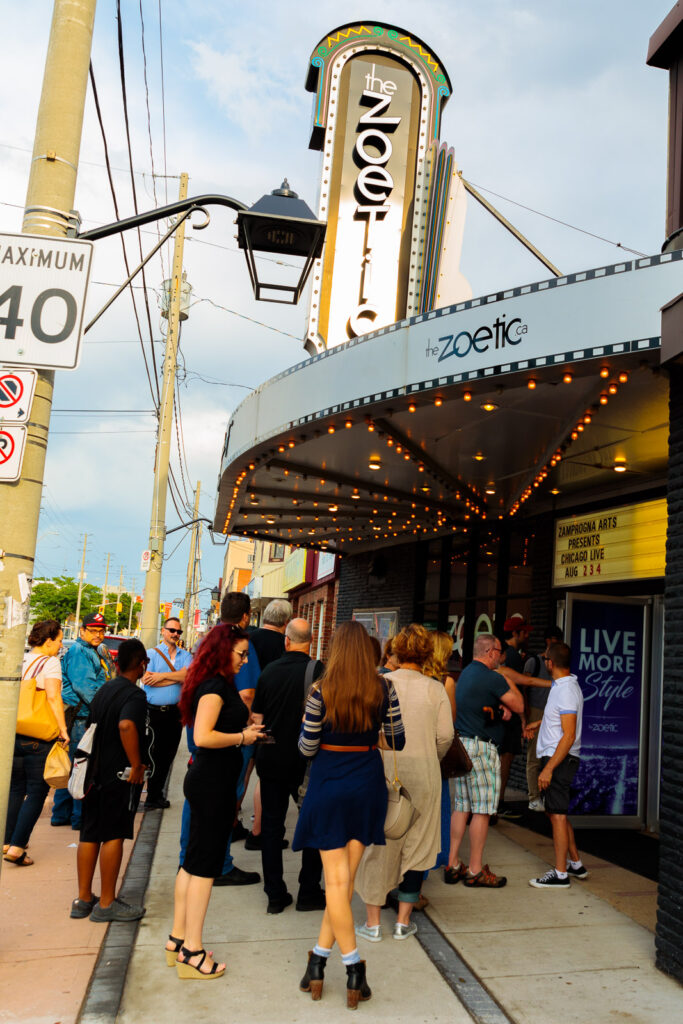 INSERT CLOWN HERE, a show that inserts a new unrehearsed clown into a fully-rehearsed play each performance, was recently staged in Toronto for a sold-out run, is coming to Hamilton and will hit Calgary and Edmonton later this summer.
When a lead actor in a 19th-century melodrama goes missing and is replaced by a random, completely unrehearsed clown "theatrical mayhem" and "glorious, farcical mischief" ensues, according to Toronto critics.
INSERT CLOWN HERE will be staged at The Zoetic from July 21 to 29.
Hamilton Fringe has a close relationship with other Fringe festivals right across the country, says McCabe-Bennett.
"In fact, we went to Toronto Fringe last Friday to check out venues, connect with staff and have our people experience the energy and excitement of big crowds."
Hamilton Fringe happens thanks to a crew of 20 summer managers, 20 venue captains, technicians, box office and front of house staff and about 200 volunteers. That's a major expansion of Hamilton Festival Theatre Company's year-round staff of four who are based in the Empire Times Building on King William Street.
"I think Hamilton and the Fringe movement go very well together. This idea that Fringe was a response to people having an opinion about you, that's a feeling Hamiltonians are familiar with. There are ideas about Hamilton and what it is, but Hamilton likes to surprise."