Hamilton's Curtain Call Performing Arts Compan

y is raising money for a permanent home where it will teach kids singing, dancing and acting. 
Wanted – an industrial space on the Hamilton Mountain that can be transformed into a new live studio theatre venue for an audience of 150 to 200.
This appeal comes from the Hamilton-based Curtain Call Performing Arts Company. It is holding a series of performances at the Gasworks on 141 Park St. N. to raise money to invest in a permanent home for a wandering company that teaches young people the world of musical theatre.
The fundraising show will feature experienced artists singing various musical theatre hits including "Spring Awakening," "Dear Evan Hansen," "Les Miserable" and "Anastasia."
Performance dates include Sept. 28, 29 and 30 at 7:30 p.m. and Sept. 30 at 2 p.m.
The concert will be the "first of many steps in our journey to finding a permanent home for CCPAC," says Danielle Viola and Kat Baranowski, Curtain Call's artistic directors and operators.
"Ticket sales and support of the concert are greatly needed and appreciated."
The pair hope to lease space but are open to other options, too.
Viola, who is vocal director, and Baranowski, who is choreographer and dance director, have known each since kindergarten. Both are in their late 20s and each has a full-time job. Viola is a teacher at the Hamilton-Wentworth District School Board and Branowski works as a business consultant.
Neither receives a cent for their work at Curtain Call. There is also a technical director on board with them.
Both display a youthful enthusiasm and determination in terms of reaching their goals. Yet, at the same time, neither Viola nor Baranowski have deep financial pockets and must rely on family, friends and patrons.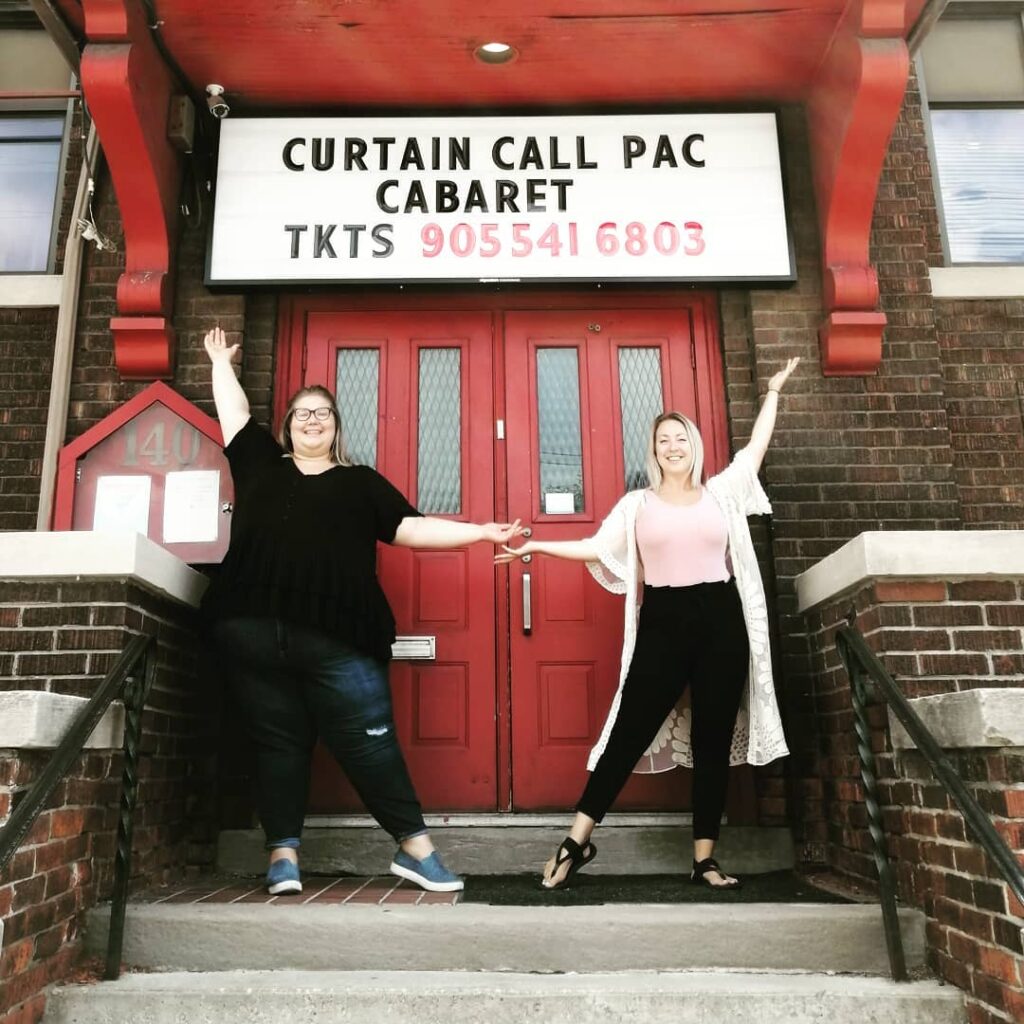 "We are just in the beginning to get the word out in the Hamilton community (and) we have always had the goal to find our own space. It is a very big task," Viola says.
The six-year-old Curtain Call Performing Company trains young people in the basic elements of musical theatre in song, dance and acting.
"Sometimes (the musical theatre world) can be a very competitive industry, kind of cut-throat. We are the complete opposite of that. We have created a very special environment where everyone is welcome to support each other," says Viola.
The company charges tuition for its classes and pays professional actors for the summer plays based on earnings at the box office. Curtain Call started off as a profit-making enterprise but is now taking the steps toward becoming a non-profit organization.
Up to recently, Curtain Call was renting the space inside the hall of the Binbrook Agricultural Society for its classes and rehearsals while featuring productions in venues in the downtown and the lower city.
In August, Curtain Call learned that it could no longer rent the hall.
That forced Viola and Baranowski to embark expeditiously on a strategy to finding a permanent theatre home sooner than they had originally planned.
Performances have been held at a number of spaces, including The Staircase at 27 Dundurn St. N., The Westdale at 1014 King W. and the Gasworks.
But none of the venues they used or examined in Hamilton contain the right combination of ingredients required to mount successful musical theatrical productions permanently, including good acoustics, proper staging, a backstage and change rooms for the actors putting on and off their costumes.
Curtain Call is aiming to set up its own theatre on the Hamilton Mountain. Viola says many of the young people taking classes at Curtain Call live in in suburban communities in or around Hamilton.
She maintains that a live theatre outlet can thrive outside the downtown core.
"There is a large community on the Mountain, with more apartment buildings and complexes being built each day and with that comes an entire new group of patrons and future performers. Luckily, this area has a decent public transit system, which allows us to be a lot more accessible to patrons and students than being located in Binbrook that lacks public transportation."
Right now, Curtain Call has its eye on industrial spaces on the Mountain near Stone Church Road, Upper James Street or the Red Hill business parks for its new theatre.
Their ideal interior is one with a high ceiling and the modest size to be transformed into a black box studio theatre where the walls and floor are painted black. This allows for greater flexibility in terms of theatrical set-ups for different plays, explains Viola.
"We are not looking to build a massive (theatre). We are looking for something more intimate."
Yet, in communicating with Hamilton City Hall staff, it is apparent that Curtain Call faces a roadblock in either leasing or buying property on land zoned as industrial, which is mostly geared, if not exclusively, for manufacturing and warehousing.
Film studios and artist studios are also permitted on industrial lands under city zoning rules but not a live theatre company performing before an assembled audience.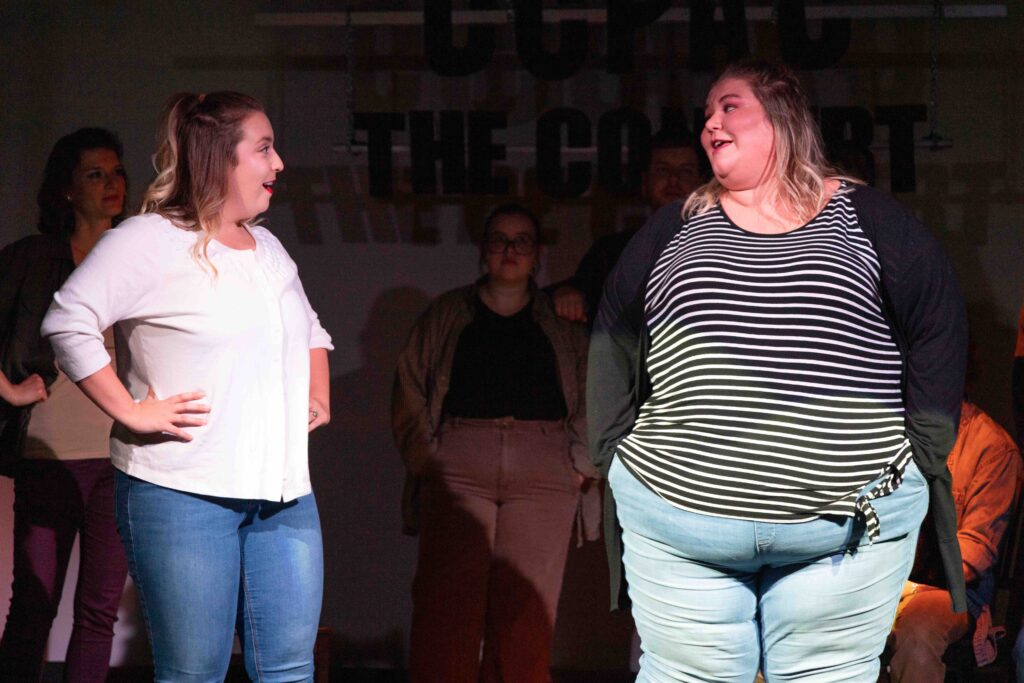 Curtain Call would have to obtain the support of Hamilton city council if it seeks to change the zoning that would allow the theatre to function on a leased industrial space.
"A planning act application, typically a zoning by-law amendment is required to allow a use that isn't permitted as of right within a zone," says Shannon McKie, manager for the zoning and committee of adjustment.
Right now, Viola and Baranowski face an immediate crisis of losing a rented space in Binbrook and doing what they know best, which is to organize a series of fundraising concerts.
But taking an industrial space and turning it into an artistic centre and concert venue has happened before. The best examples are Bridgeworks, a concert hall at 200 Caroline St. N. and the Cotton Factory at 270 Sherman Ave. N.
Searching for theatre space rings a bell for local playwright Ronald Weihs.
He discovered on two separate occasions that it is very hard to locate a suitable space for live theatre in Hamilton among the existing venues for entertainment and public gatherings. And so, he had to compromise.
The first time this happened occurred after Weihs and his partner Judith Sandiford moved to Hamilton from Toronto, carting a lot of theatre equipment and hoping to open a live theatre here. Indeed, they ended up buying a Portuguese sports bar on 15 Colbourne St. near James Street North that opened in 2009 as the Artword Artbar. It was transformed into a celebrated cabaret, offering both music and live plays.
The second search took place after he and Sandiford decided in 2019 to retire by closing the Artword Artbar and selling the property.
Yet, like the owners of Curtin Call, Weihs and Sandiford still had plenty of energy and so they went on a search for rental space to stage plays in Hamilton. Yet again, nothing suitable was found. As a compromise, they did sponsor one play by another writer at a local church early during the pandemic. Some adjustments were made to improve the inadequate acoustics. The biggest issue was its location beside a safe injection site, which made the patrons lined up for an evening performance rather uneasy, he says. (This isn't a dig against the concept of injection sites, the playwright emphasizes).
Weihs has pretty much given up on staging plays in Hamilton but he has never considered looking at an industrial space or going outside the lower city.
He is also conscious as an older showbiz guy of sounding too negative and jaded about Curtain Call's prospects in finding a permanent home on the Mountain.
"Naivety is a superpower. You are naïve but you do it anyway."