A new Hamilton business is mixing make-up with mimosas and 

the results are creating quite the splash

.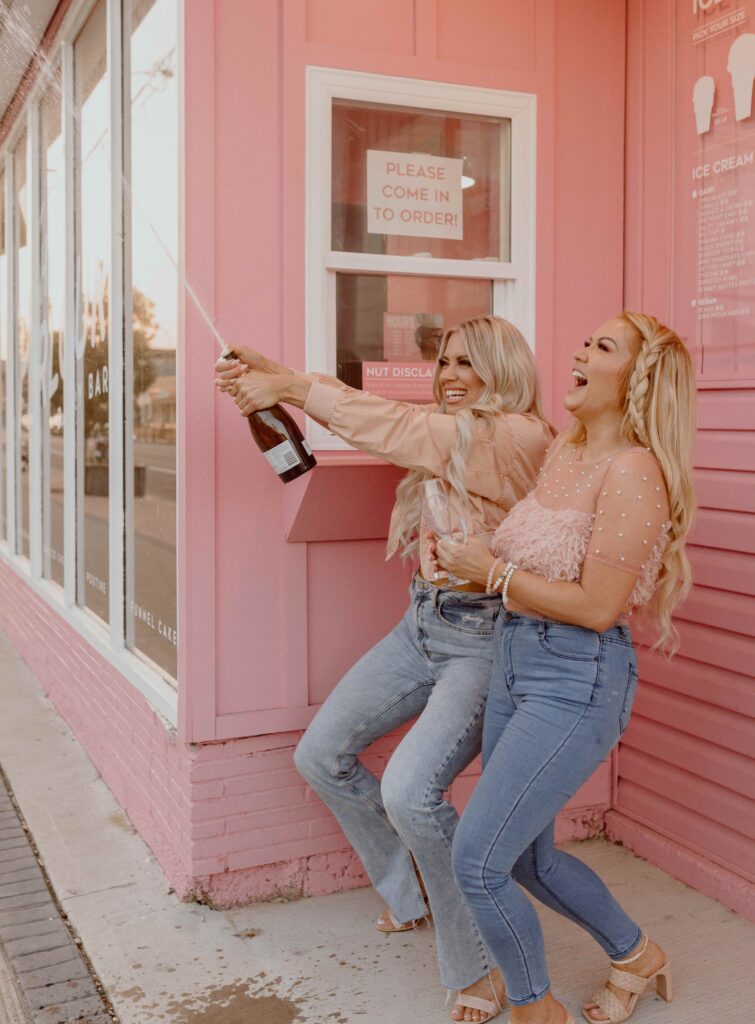 What's not to love about a new Hamilton business that combines meat, mimosas and make-up – and yes, all at the same time. The aptly named Brushes & Bubbly is the entrepreneurial brainchild of Shonna Forrest and Alyson Harper and the local duo are offering attendees the chance to enjoy unlimited mimosas, delicious charcuterie and hands-on make-up lessons all in the comfort of the super funky Studio Space at 215 Locke St. S. (the pair will also bring the B&B experience to your home.)
Forrest and Harper know of what they teach and have close to two decades of make-up artist experience in the industry. The sessions come complete with light-up mirrors, cute décor, bottles of bubby and all manner of meats and cheeses (applying make-up on an empty stomach while downing unlimited glasses of Champagne is probably not the best idea, lest you end up looking like Tammy Faye Baker, but we digress.) All you need to bring is your make-up kit and loads of enthusiasm – Forrest and Harper will take care of the rest.
Did we mention that each attendee receives a complimentary pair of lashes, lash glue and a make-up sponge to use during the lesson? It goes without saying that Brushes & Bubbly is perfect for a girls night out celebration, birthday dos, bachelorette parties or just a fun afternoon with friends. With the holiday season around the corner, B&B is also ideal for that hard-to-buy-for person on your gift-giving list. Hit up @BrushesandBubbly on Instagram for more details.