The Hamilton Community Foundation began with a $200 donation in 1954 and 

now manages $250 million in assets that it uses to address critical issues in the city.
"Hamilton is a place with immense potential … that frequently breaks your heart."
For Terry Cooke, president and CEO of the Hamilton Community Foundation (HCF), our city is a constant work in progress.
But there's lots of work being done by the HCF, the oldest community foundation in Ontario and the second oldest in Canada, behind only Winnipeg. That includes work within its own ranks, as the organization stares down a general distrust of institutions that exists today, launches innovative new initiatives and new blood sets it up for a more inclusive future.
Community foundations like the HCF are charitable organizations that work to improve communities in specific geographic areas. They do this by pooling charitable gifts from donors to create endowment funds and use the investment income to make grants.
HCF gives out 3.5 per cent of its assets as grants for critical programs and initiatives to support the local community, including social programs, education, housing initiatives, arts projects, and more.
Starting in 1954 with an anonymous $200 donation from a widow in northern Hamilton, the HCF has since grown into a national philanthropic powerhouse, amassing $250 million in assets as of 2022.
Tackling the city's challenges is at the heart of the HCF mission. Though there's a laundry list of areas that require investment and community leadership in Hamilton, there are currently two urgent areas of focus for the foundation: education and affordable housing.
"Foundations should be doing stuff that governments don't have the risk appetite to do or that have a longer gestation period," says Cooke. "We are here forever. So we should be playing the long game."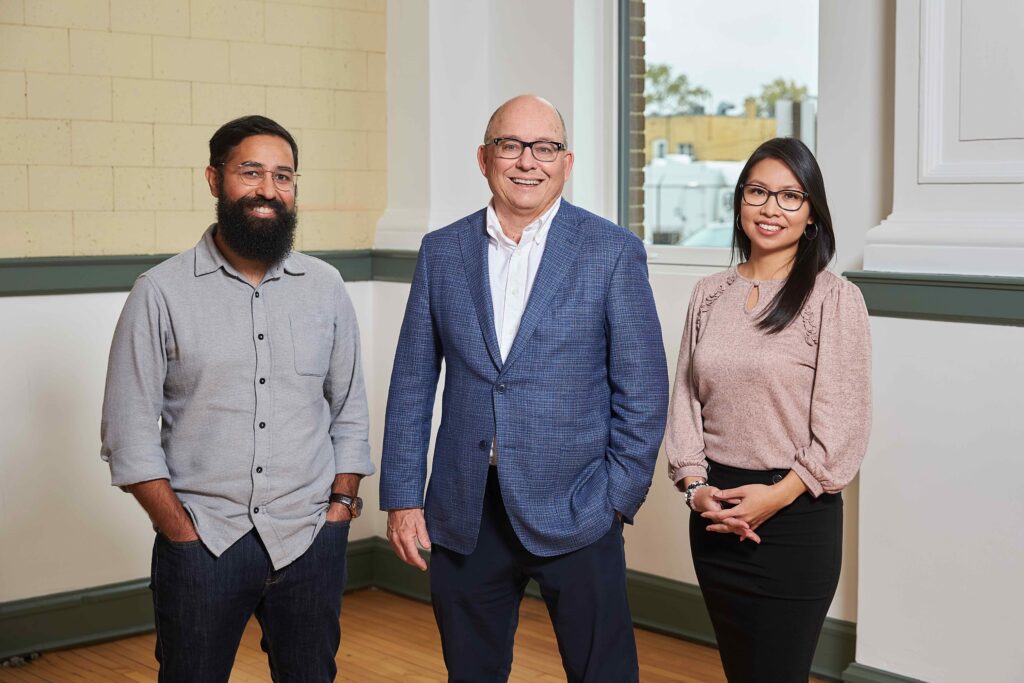 Seven years ago, HCF launched ABACUS, a joint venture with The Fairmount Foundation that remains one of the most significant educational initiatives of any community foundation in the country. The 10-year program, which to date has distributed more than $8 million in grants, provides support to middle-school students, focusing on lower-income neighbourhoods and Indigenous and racialized children. The goal is to create better educational outcomes that ultimately help raise post-secondary participation rates.
The need for affordable housing is also felt acutely in Hamilton as it continues to gentrify at a rapid price while rents skyrocket and housing prices become increasingly unaffordable.
As one of the largest non-government financiers of affordable housing, the HCF has committed to investing an additional $50 million in affordable housing units in Hamilton over the next 10 years.
"I think we have to acknowledge the magnitude of the challenges that are created when you have huge income disparities in communities," says Cooke. "We have a rich industrial history. But we also have the downside, which has been that lower-income, racialized and Indigenous people tend to live in certain postal codes in this community. And the challenges they face are enormous."
Taking on these challenges requires a radical and progressive change to the way foundations invest their money. This idea has been central to the ethos of HCF, and the initiative that's cemented its status as a trailblazing community foundation has been its commitment to impact investments.
The goal of impact investing is to create a positive effect beyond financial returns. It works to drive real change and challenge the premise that a foundation's assets are only a means to create income to fund granting and operational costs.
These impact investments make up more than 14 per cent of HCF's long-term assets, with $52 million worth of impact investments currently placed, outstanding or committed.
A key proponent of impact investing is Bill Young, founder and chairman of Social Capital Partners. Young is a well-known philanthropist and social entrepreneur, as well as a donor advisor of the Young Fund at the Hamilton Community Foundation. In 2000, Bill's parents made a $40-million donation to the HCF, one of the largest donations the foundation had ever received (it was trumped this year by the Paletta family, who made a $50 million donation to the HCF, the most sizeable in the organization's history).
"At my first board retreat 13 years ago, Bill came in and challenged us," said Cooke. "He said, 'It's great, what you're doing with 3.5 per cent of your assets, but what are you doing with the other 96.5 per cent?' And we had the good fortune to have a board that understood that unlocking that 96.5 per cent would be critical in terms of leveraging our assets to do more good."
Part of the reason the HCF can make these types of investments is due to its high proportion of unrestricted capital: donations made to the organization to invest as they see fit rather than to specific causes. This freedom allows HCF to align its assets and grantmaking with the highest area of community need, as opposed to simply responding to donor direction.
Though the HCF considers itself a "quiet community collaborator," many of these impact investing projects are well-known in the city. These initiatives include the restoration of the Westdale Theatre, redeveloping the Hamilton Artists Inc. HQ and gallery space on James Street North and affordable housing initiatives with Indwell, Hamilton East Kiwanis and Sacajawea.
The foundation's impact investing efforts also reach outside Hamilton, into other parts of the province and throughout the country, where it combines forces with other impact investing foundations on large-scale projects.
The most recent was the syndication of lenders to fund the new Canoe Museum in Peterborough. The museum, a joint effort between five community foundations, displays a permanent collection of more than 650 paddled watercraft, with the aim of increasing awareness of Canadian culture, art, and heritage, as well as forging pathways to reconciliation with Indigenous peoples.
While the HCF continues its progressive approach to community building, like many institutions across the country, it's also experiencing a period of rapid change within its operations.
"There is a general distrust and cynicism about institutions," says Cooke. "Trust is at an all-time low. It's not just a challenge for us. It's a challenge for everybody in leadership and everybody that is part of an institution that is struggling to build trust in a time of disenchantment. How do we go about engaging folks, even when they may disagree with us and how do we have uncomfortable conversations, including what we need to do differently or better?"
Older members of HCF's leadership team – including Cooke himself – are nearing the end of their run, and fresh faces are joining the ranks: young leaders from diverse backgrounds bringing new ideas, challenging perspectives and taking different approaches to running a modern philanthropic foundation.
One of those new faces is Rudi Wallace, 38. After working at the Victoria Community Foundation in B.C. for five years, in 2020, he made the move east to Hamilton with his wife to take on the role of vice-president of grants & community initiatives at the HCF.
"HCF has been such a leader in the impact investing space, taking a bold, controversial and more progressive stance on granting and community leadership. (This role) was something I couldn't pass up," says Wallace.
"I said a lot of crazy stuff in my interview around trying to decolonize philanthropy and talking about white supremacy and trying to push the boundaries of what philanthropy is and acknowledging its history, its ongoing practices that are problematic, and how we can change that."
Wallace is focused on re-examining the entire endowment model for organizations like HCF and what that looks like for a more equitable future.
"We need to change how our board tables run, leadership tables run and making engagement processes participatory and inclusive," says Wallace. "My hope is we can navigate and shift philanthropy to a more community-centred approach that champions justice and equity, and diversity and inclusion. That will inevitably (involve) growing pains and cause a lot of consternation. As soon as you upset the status quo, that's going to happen. But again, how do you shift the model to deploy these resources in the community, which is your mandate and mission?"
Since moving to Hamilton in the middle of the pandemic, Wallace has developed a deep respect for the city. "Hamilton is a community-focused, gritty, self-aware town that punches above its weight but also has some significant challenges," says Wallace.
"Hamilton continues to need brave leadership. When I think of organizations that are doing this work, day in and day out, and the community advocates who are talking about affordable housing that are championing equity within institutions, (I see) an amazing solidarity network in Hamilton that is pushing the boundaries of what is possible."
Another new HCF team member looking to disrupt the foundation's status quo is the director of finance & operations, Yulena Wan. After working in public accounting and private industry for many years, she joined HCF's senior leadership team in 2017.
"One of my biggest goals is to change (people's) understanding of how our foundation works. Endowments, typically, have been a very settler colonial construct, and wealth accumulation has come at a cost to people in our community. What (the HCF is) trying to do is not only just donate money, but also to invest with a purpose."
Part of Wan's role is to lead the HCF's responsible investing strategy. This means ensuring investments are aligned with the organization's mission. For example, HCF has exclusions in their portfolio for categories they won't invest in, including tobacco, illegal weapons and predatory lending.
As a lifelong Hamiltonian, Wan, 37, is proud to be part of a team leading the way for philanthropic change in Canada.
"When we started impact investing, no one was doing it. Even today, not a lot of (organizations) are doing it. (But) we have a great ability to communicate our values and alignment," says Wan. "When people hear that the Hamilton Community Foundation is involved in something, they pay attention, they listen. It has this kind of follow-on effect."
Cooke has been at the helm of the organization for 13 years and brings a wealth of private, public and not-for-profit experience to the role.
His familial Hamiltonian roots run deep. His paternal grandmother was chair of the public school board, and his paternal grandfather, Frank Cooke, was the general manager of Hamilton public transit in the 1970s-1980s (they renamed the MacNab Transit Terminal in his honour earlier this year).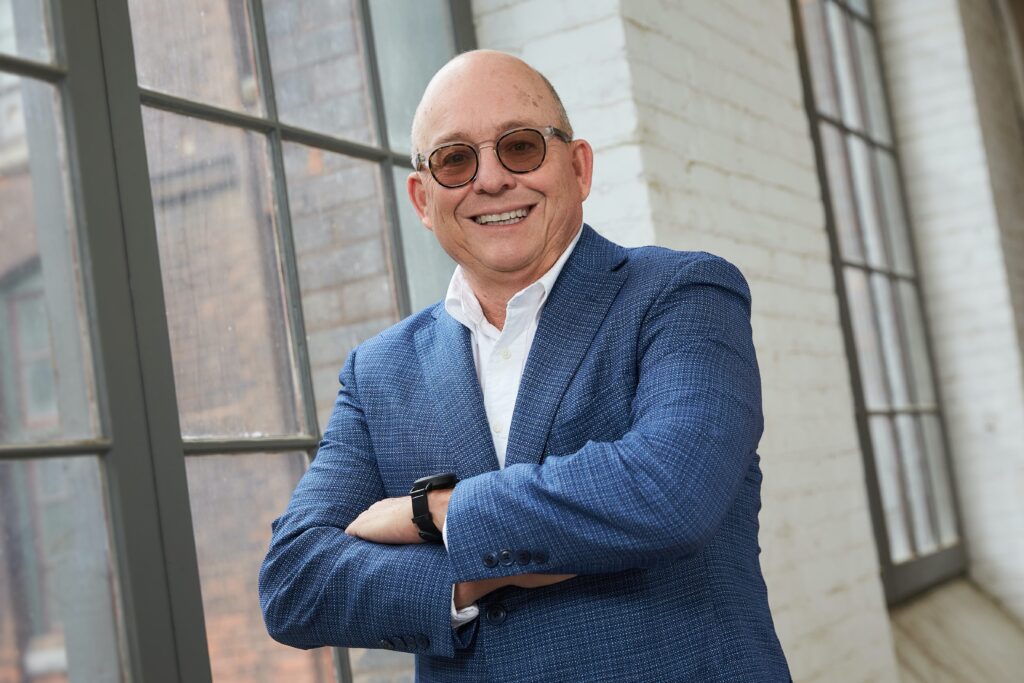 Frank Cooke was also a skilled backroom organizer for Canadian political figures like Ellen Fairclough, the first woman ever to serve in the Canadian cabinet, and Lincoln Alexander, the first Black Canadian elected as a member of Parliament.
"I have a deep history of public service, volunteerism and community involvement from my grandparents and they were by far the most instructive (people) in my life. Their mantra was, 'Did you leave the place better than you found it?' That was the test of citizenship and its informed each generation of our family ever since."
For Cooke, leaving behind a better Hamilton means being an active and engaged citizen and pounding the pavement to help keep his finger on the pulse of the city.
"I don't think you can do this job if you're not immersed in the community. If you don't walk the streets. If you don't cycle the roads. If you don't get engaged in what happens around you. (Otherwise) it's hard to understand a place, what makes it tick, and what its challenges are."
One of the ways the HCF keeps its finger on the pulse of key issues facing Hamiltonians is through its Vital Signs series. The research, curated by a panel of community experts, is broken down into 10 key areas that provide analysis on trends and issues affecting the local community.
The third installment in the series was released in 2021 and revealed how the pandemic exacerbated gaps in quality of life among Hamiltonians, including income disparity, employment conditions and educational outcomes.
Vital Signs has also spawned a monthly TV series hosted by Cooke on Cable 14, now a popular show on the community TV channel. The Vital Signs series has also laid the foundation for Vital Signs Chats, in-person conversations hosted by the HCF, which take place at local coffee houses throughout the city. These events, primarily attended by millennials, are almost always sold out.
Earlier this year, the HCF announced it would be restoring the 165-year-old Coppley building in partnership with Toronto development company, TAS. The revitalized space on York Boulevard will serve as a community hub for charities and non-profits as well as private sector partners, with HCF as anchor tenants.
"(This restoration of) the most important commercial building left in the community from 1860 will (help) put it back into active and constructive use," says Cooke. "It's an extraordinary piece of architecture, especially the courtyard, where we'll have lots of public events and open the big doors on Park Street. It's going to be an incredible contributor to the continued renewal of downtown."
Although there is no end of work to be done in Hamilton, the wheels of progress at HCF continue to turn.
"Our goal is to get up every day and be relevant, be a collaborative voice at the table, and address Hamilton's biggest opportunities and toughest challenges. And do that with a sense of humility about what we don't know, and to make sure that we're listening to all the voices in the community when we make decisions."
Burlington Community Foundation
Hamilton played a pivotal role in the creation of its sister foundation, the Burlington Community Foundation (BCF). Motivated by what the HCF had accomplished in its 45 years of operation, Burlington launched its own community foundation in 1999. By its 20th birthday in 2019, BCF had given out more than $5 million in grants, and was managing more than $13 million in assets. The foundation is focused on similar social causes to the HCF, including safe and affordable housing, poverty and food security, the well-being of youth and young adults, and mental health wellness. Their community partners include Food4Kids, Shifra Homes and Carpenter Hospice. Earlier this year, the BCF along with the HCF, and all seven other community foundations in the Golden Horseshoe region, came together to help fund Truth and Reconciliation Week 2022. The program, produced by the National Centre for Truth and Reconciliation (NCTR), featured an in-person gathering in Mississauga for 5,000 high school students from across the region. The goal of the session was to advance reconciliation and strengthen relationships between Indigenous and non-Indigenous people in Canada. Today, as neighbours across the harbour, HCF and BCF continue to partner together on initiatives and projects like these to help advance their respective communities.