As McMaster University's campus station celebrates its 45th anniversary, Jamie Tennant looks back on the trials, tribulations and, yes, triumphs of bringing community radio to life, and to the community.
This year, CFMU celebrates its 45th anniversary on the FM airwaves. On Jan. 13, 1978, at 8 p.m., the station debuted with a Weather Report song (a band I have actually never heard on radio before, so, it seems we were doing something different from the get-go).
I've been the program director at CFMU for a long time – over half the station's lifetime (which, frankly, blows my mind). I'm the person in charge of programming, fundraising, and our 150-odd volunteers. For good or ill, what you hear at 93.3 FM is my doing or, as the case may be, my fault.
Decades before the internet touched every corner of the globe with its digital digits, sharing information was an analogue pursuit. Campus newspapers were the voice of student populations everywhere. It was a bold leap into modern media when McMaster's Board of Student Broadcasting started a one-hour weekly program, borrowed from Hamilton's 900 CHML. It was both a move forward and backward when, in the 1970s, McMaster Radio was born. It was, in effect, an entire radio station (that's the forward) that operated on carrier-current (that's the backward – McMaster Radio was only available on campus via this system, which turned residence electric wiring into a radio antenna).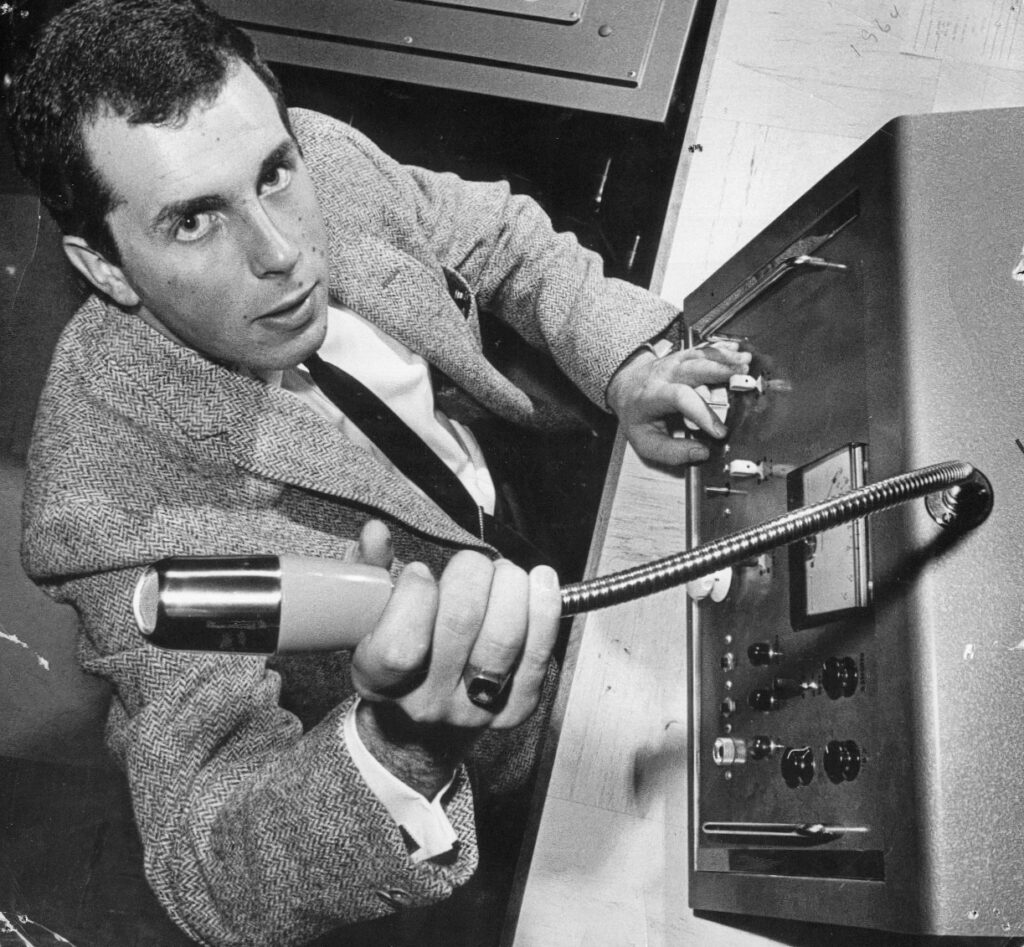 In 1978, however, a band of dedicated and passionate volunteers raised a radio tower on the roof of Brandon Hall and a dream was realized. CFMU became the third FM campus/community radio station in Canada (after CKCU Ottawa and CFRC Kingston). CFMU became more than a voice for students – it became a voice for a diversity of thoughts, opinions, music, and even languages from across Hamilton and beyond.
It hasn't always been smooth sailing. Running a radio station on a tiny budget (supported by a student levy and some community fundraising) is always a challenge. We have weathered student referendums, CRTC renewals, difficult fundraisers, the Ford government's attempt to defund student unions, and the pandemic. We've also dealt with the perception (and, in some ways, reality) that terrestrial radio is on the decline.
Others might say terrestrial radio is "dead." These people are usually either neophiles or the type of Twitter user who carries around a fistful of coffin nails, eager to use them. Or both. It's exhausting. We operate in both the old and modern ways. Our website, cfmu.ca, takes everything we old folks hear on the radio and makes it available for streaming and downloading on that black glass machine in all the kids' pockets (and let's be honest, yours too). We've added blogging and video content as well, to better cover our community in new and interesting ways.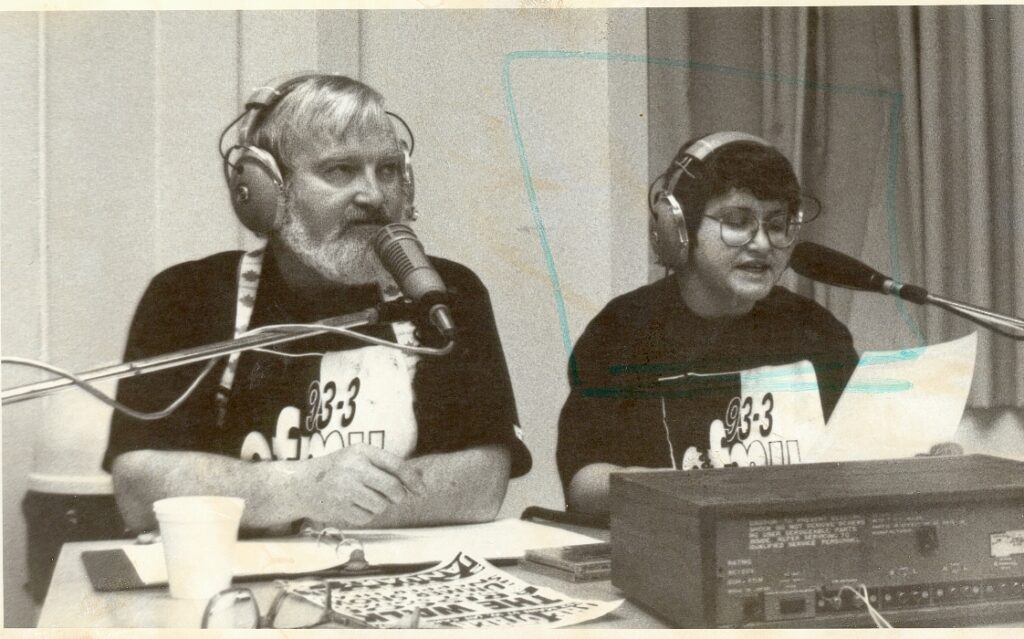 Music was what drew me to CFMU. It made me a listener, because of the wild assortment of genres and artists, as well as the fact that local music played such an important role, as it continues to do. Music also made me a volunteer, because it offered me the chance to share my own musical passions. When I was 18 I was into what might be called folk rock or alt.country. If it jangled or twanged, it was boss. The moment I landed a show, however, CFMU blew those doors blew wide open. To this day, I cannot hear certain obscure songs (Naked Raygun's "I Will Never Follow," Black Flag's "Black Coffee," or Catherine Wheel's "Black Metallic") without thinking about being on campus at 5:30 a.m., sleep replaced by alcohol/water/coffee in that order, and how it felt to play this music over the airwaves. I shared what I loved and learned to love new sounds. Every. Single. Week.
To me, music is as big a part of life as, well, carbohydrates – it's not everything but it's a fairly important something. For others, CFMU has a different power. It is a tool for the communication of thoughts and ideas, different languages, important conversations. It is a lens through which we can look at our own community, express our concerns as a citizenry, learn more about the immediate world in which we live. On CFMU, diverse communities are able to spread the word in their own languages, share their stories, their information, and their music with their community and, as a bonus, to the community at large. CFMU is a bridge for them – as it was for those who did spoken word programs, on a remarkable range of topics. Local arts, labour issues, comic books, feminism, video games, Indigenous news, safe driving – yes, safe driving, a show hosted by the late Dez Miklos, for many years.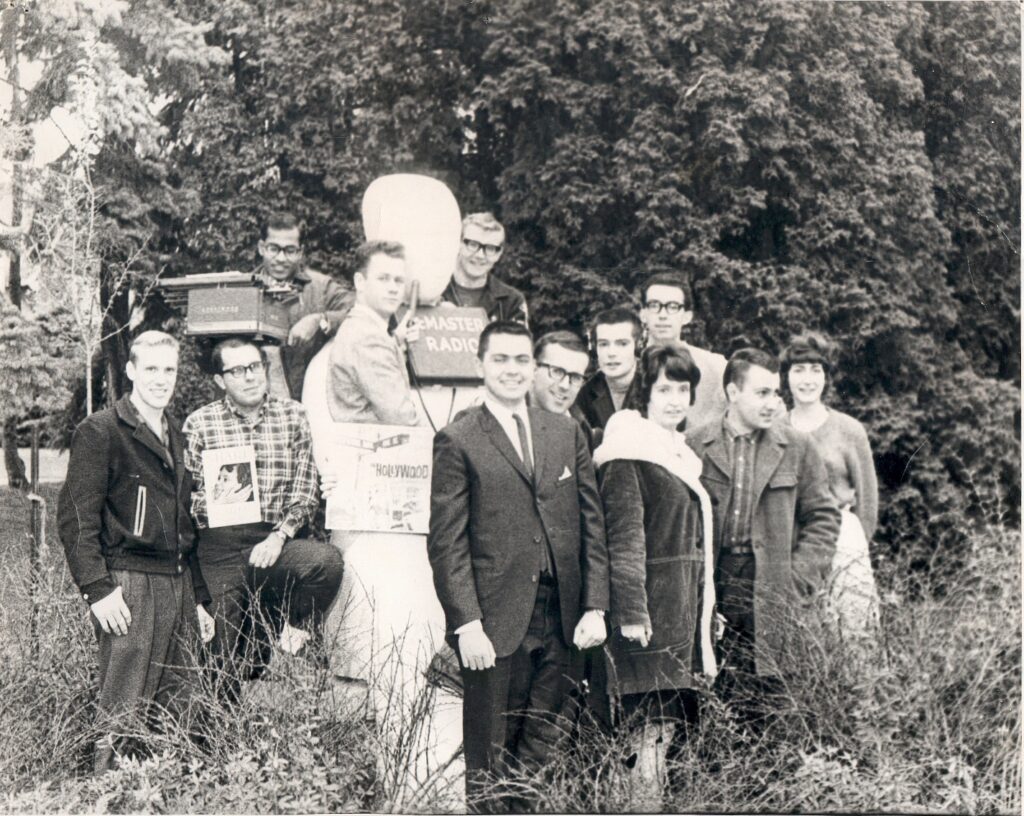 CFMU has grown. Our transmitter was granted more power. Our studios moved from Hamilton Hall to the Student Centre, one grocery shopping cart (found, not stolen) full of vinyl at a time. As major corporations bought all the other radio stations, as algorithms began to make all our programming decisions, as media started to miss the important local stories, as all this happened, CFMU persisted and even grew.
That's where we're at today. At our recent 45th anniversary reunion, members of our founding family gathered to share stories. It was their vision that has given Hamilton this valuable resource, this unique voice, for almost half a century. As our world continues to change, our community needs CFMU more than ever.
As we're wont to say, a stronger CFMU is a stronger voice for all of us.
Jamie Tennant is the program director of 93.3 CFMU, where he hosts the books and literature program and podcast GET LIT.