Incite Foundation for the Arts supports the contributions of 

Hamilton All Star Jazz Bands and Hamilton Artists Inc.
The Incite Foundation for the Arts has contributed more than $6 million to 30 Hamilton-area organizations, through grants from $2,500 to $150,000, since it was founded in 2011. It is the legacy of the late Carl and Kate Turkstra who believed the arts are key to quality of life and critical to the future of Hamilton. And they believed anyone, regardless of circumstance, should be able to enjoy and pursue music, theatre and visual art.
HAMILTON CITY Magazine is showcasing the incredible, creative and talented recipients of Incite grants. Here we share the work of Hamilton All Star Jazz Bands and Hamilton Artists Inc.
Hamilton All Star Jazz Bands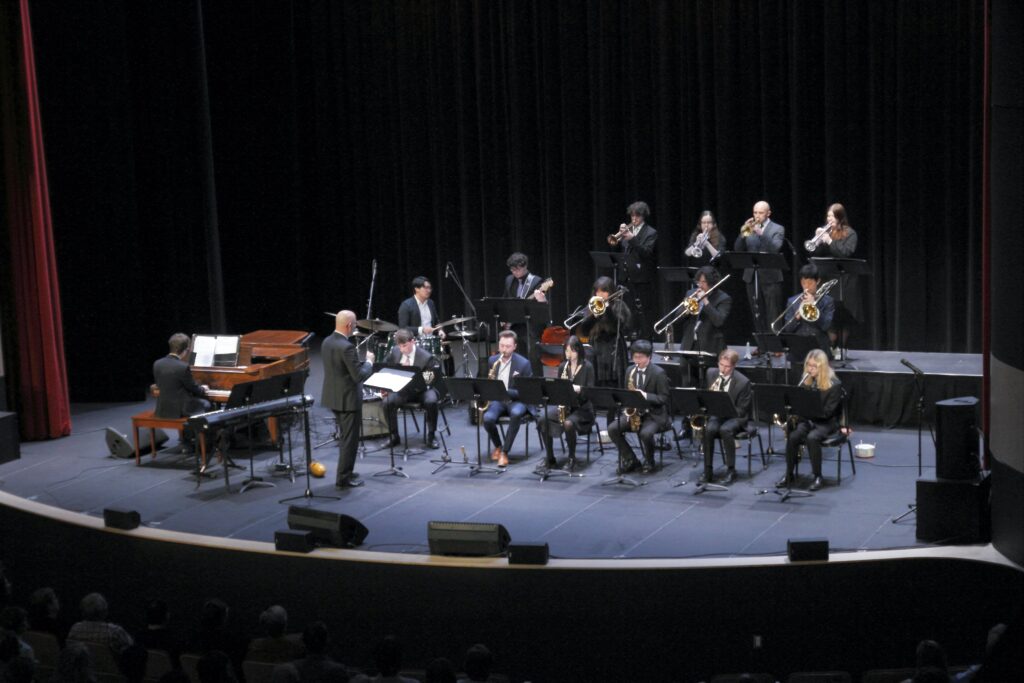 2024 marks 40 years of producing great music for the Hamilton All Star Jazz Bands. Formed in 1984, HASJB Inc. is one of the premier community-based big band programs in Canada. Membership in our three youth bands is open to student musicians aged 12 to 25 years. Since its inception, more than 1,500 young musicians have participated in HASJB programs. In 2022, we introduced an adult band for those who have a passion for jazz and love to perform.
HASJB programs emphasize the educational and performance aspects of jazz music. The band directors are accomplished and charismatic educators who live, work and teach in the Hamilton area. Our youth bands have won countless gold awards for excellence in performance at national competitions across Canada. The All Stars, the organization's founding group and premier ensemble, has travelled coast to coast in North America and across Europe. They have performed before the prime minister, two governors-general, the lieutenant governor of Ontario and for Queen Elizabeth's Golden Jubilee before an audience of 15,000. The All Stars have toured Europe five times, appearing at the Montreux Jazz Festival in Switzerland, the Vienne Jazz Festival in France, four times at the Canadian Embassy in Paris and at several other jazz events in Germany and Italy. The All Stars have released 10 CDs and boast an extensive list of alumni who have been part of 55 JUNO nominations with 12 winners. Two of our alumni are also Grammy Award winners.
"The Incite Foundation for the Arts has played a very important role in our success," says founder and executive director Russ Weil. "Each year Incite has helped us to bring the very best professional Canadian jazz artists to work and perform with our student musicians. Known as our artist-in-residence program, each guest works with our young players in rehearsal, then performs a concert together with them, featuring their professional colleagues live on our studio stage. It is truly inspiring."
Hamilton Artists Inc.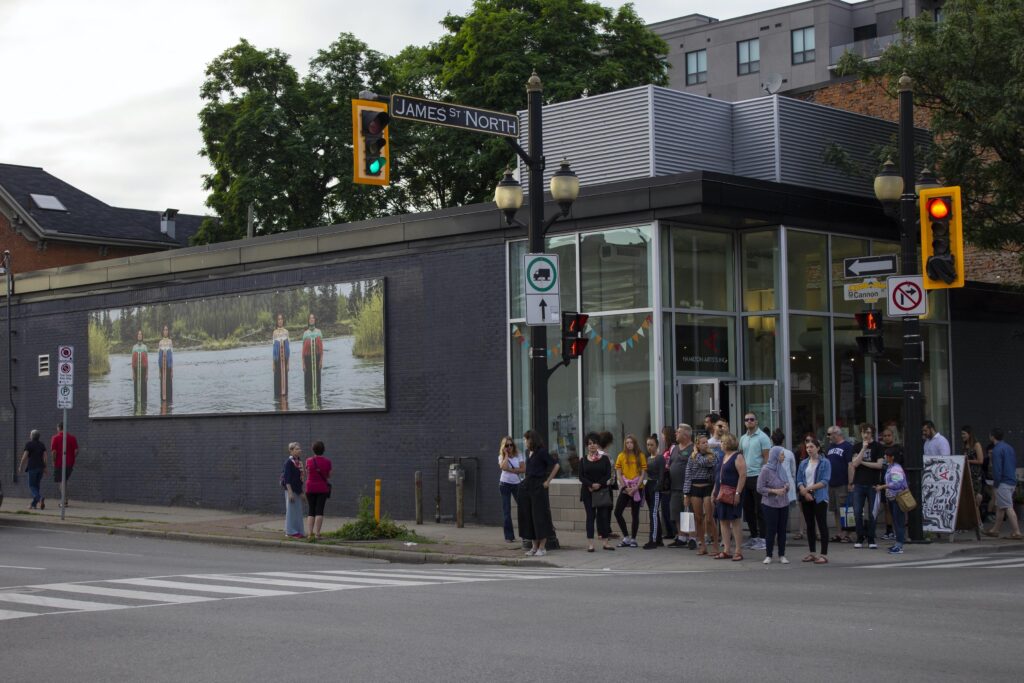 Hamilton Artists Inc. (The Inc.) is a charitable, not-for-profit artist-run centre. It was founded in 1975, incorporated in 1979, and received charitable status in 1981. Since its inception, The Inc. has been committed to the values of artist-run culture, offering an alternative to commercial spaces and established public galleries and museums by providing artists with opportunities for critical engagement, exploration, and risk-taking. We serve members of our community at all stages in their careers by presenting local, national, and international exhibitions, workshops, artist talks, and professional development services. As a member-driven organization, we provide our more than 300 members with an accessible and inclusive forum to address the social and professional needs of artists through workshops, lectures, and our dedicated Members' Gallery. As an artist-run centre, Hamilton Artists Inc. empowers artists to take risks with their contemporary visual arts practices and present their work in a critical context. Our exhibitions, publications, and special projects offer education and mentorship, facilitate regional and national dialogue, and encourage collaboration, conversation, and critical inquiry. Our programs are free and open to everyone. Hamilton Artists Inc. aspires to connect with our changing communities by taking an intersectional approach, identifying and removing systemic barriers, and supporting artists and art practices that reflect the people of our region. We aim to be a destination for critical, unconventional, and challenging contemporary art practices that contribute to regional and national discourses.
Funding from Incite Foundation allows us to continue to prioritize artist-driven programming centring experimentation, artist agency, community and collaboration. This funding goes directly into the hands of artists in our community, and enables us to create meaningful artistic programming that seeks to address systemic hierarchies, and be accessible and inclusive. Hamilton Artists Inc. is incredibly thankful for the ongoing support we have received from Incite Foundation, and the opportunities for play and growth it has allowed us to support.