The Hamilton and Burlington area boasts an impressive number of restaurants that feature all manner of culinary cultures. 

No matter what you're craving and no matter what country it's from, chances are you can find it here. 

With that in mind, we've compiled a list, by no means definitive, of the 

many local eateries cookin' up a feast of countries and cultures. And the best part is, you don't have to pack!



When you drive into Hamilton along the side roads, the odds are good you'll see a sign that says "Hamilton: A Community of Communities." Nowhere is this reality more obvious than in the city's food scene.

Between the influx of newcomers from faraway countries and cultures, and the rise of enterprising chef-owners looking to carry on the traditions of their families and ancestors, Hamilton is rapidly establishing itself as a world-class dining destination.

Here, we're featuring a selection of our favourite spots in the city that you should check out in 2023, representing a cross-section of the many cultures and communities that call Greater Hamilton "home."
Afrolicious
46 James St. N., Hamilton
afrolicious.ca

This family-owned restaurant features a spacious dining area for you to enjoy some of the most delicious multi-ethnic African food anywhere. Be sure to try the excellent mbuzi, the most tender and delectable slow-braised goat meat with onions, peppers, tomato, and cilantro served with ugali, chapati, or white rice.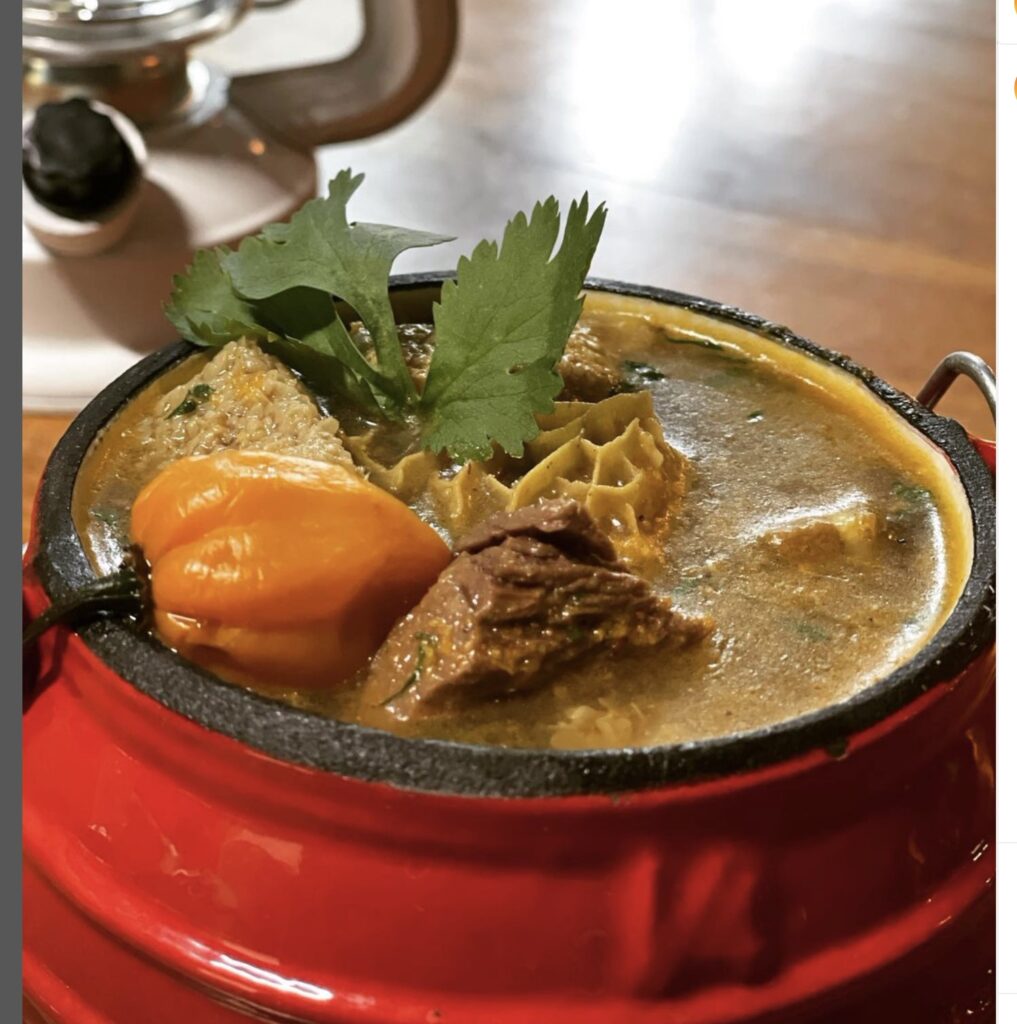 ---
Mesa
255 James St. N., Hamilton
IG: @mesahamont
Known for its excellent selection of regional Mexican cuisine and generous portion sizes, this James Street North institution has been serving up some of the best barbacoa, chimichangas, and margaritas in the city. To start, try the grilled panela, a Oaxacan cheese and pulled chicken dip served with nachos.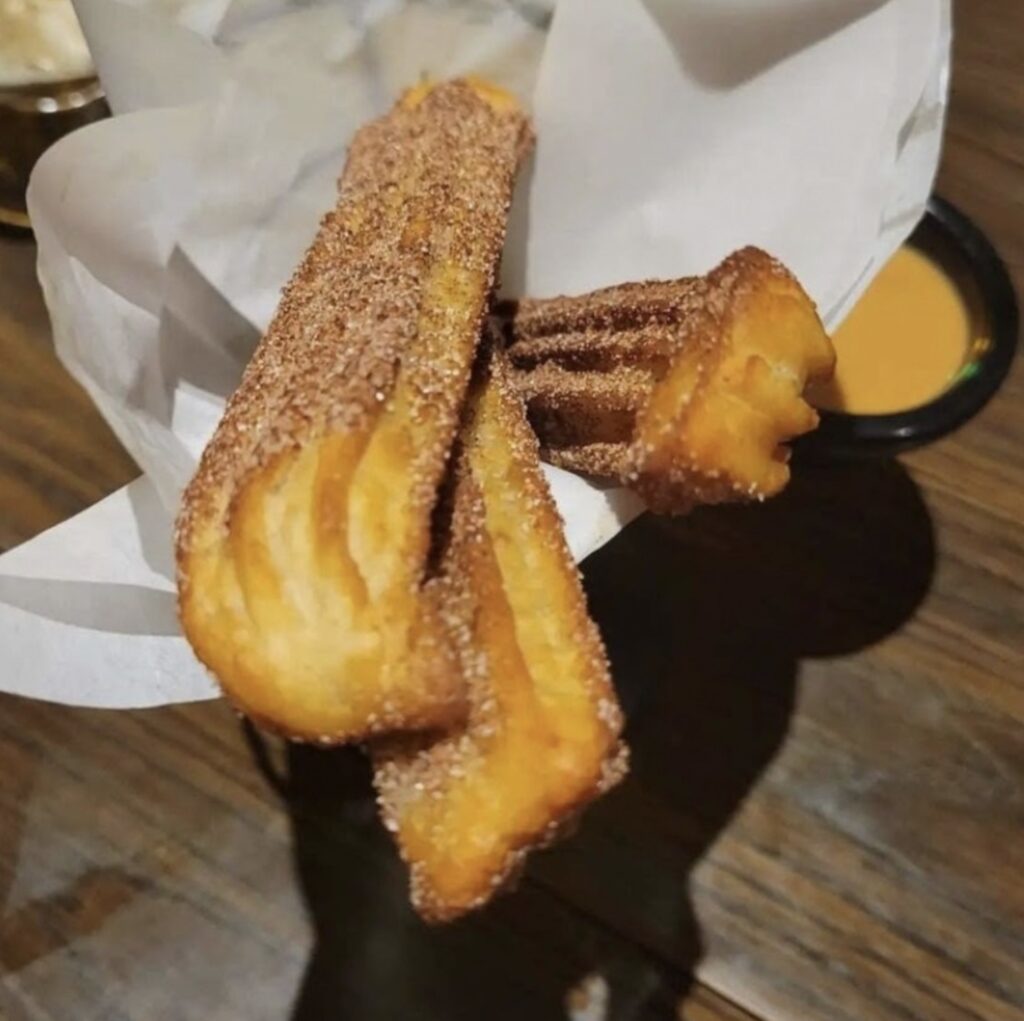 ---
Rayhoon
420 Pearl St., Burlington
rayhooneatery.com

Derived from the Persian word for basil, Rayhoon is a hidden treasure tucked away in the heart of downtown Burlington's cozy Village Square. Sit in the large outdoor seating area in the summer or the welcoming interior dining space in the colder months and enjoy one of the many kabob dishes on offer, including the barg kebob, a Persian-style steak of thinly cut beef tenderloin.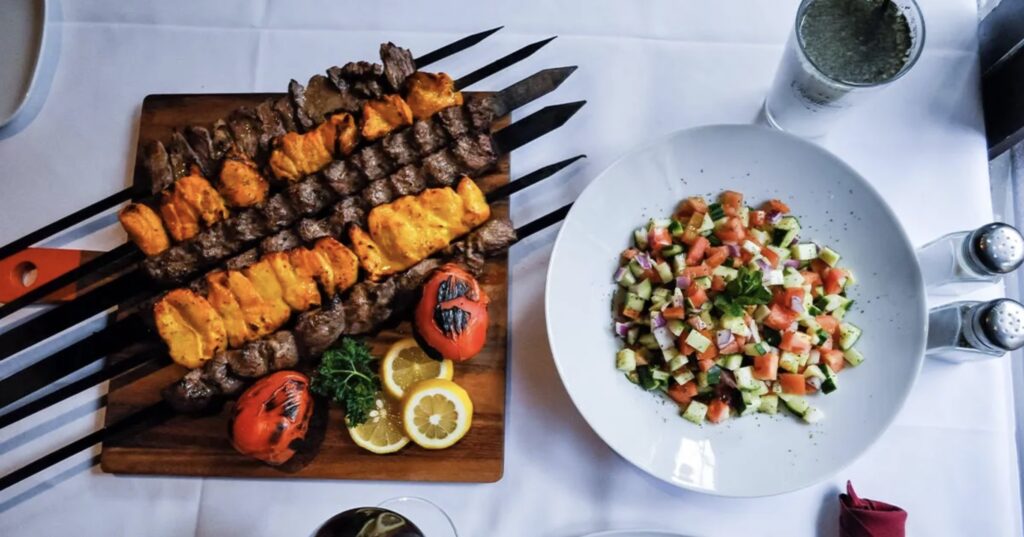 ---
Tomah Taste of Syria
242 King St. W., Hamilton
tomahhamilton.ca
Chef, cheesemaker, refugee, and entrepreneur Mohamed Tomeh is one of Hamilton's great success stories, and his recently opened location on King Street West near Hess is a prime location where you can find authentic Syrian dishes and a wide selection of cheeses. Though it's safe to say that everything on the menu is delicious, you'll want to try the Syrian shawarma sandwich, labneh, turkmani cheese sandwich with falafel, and of course, the amazing cheese plate.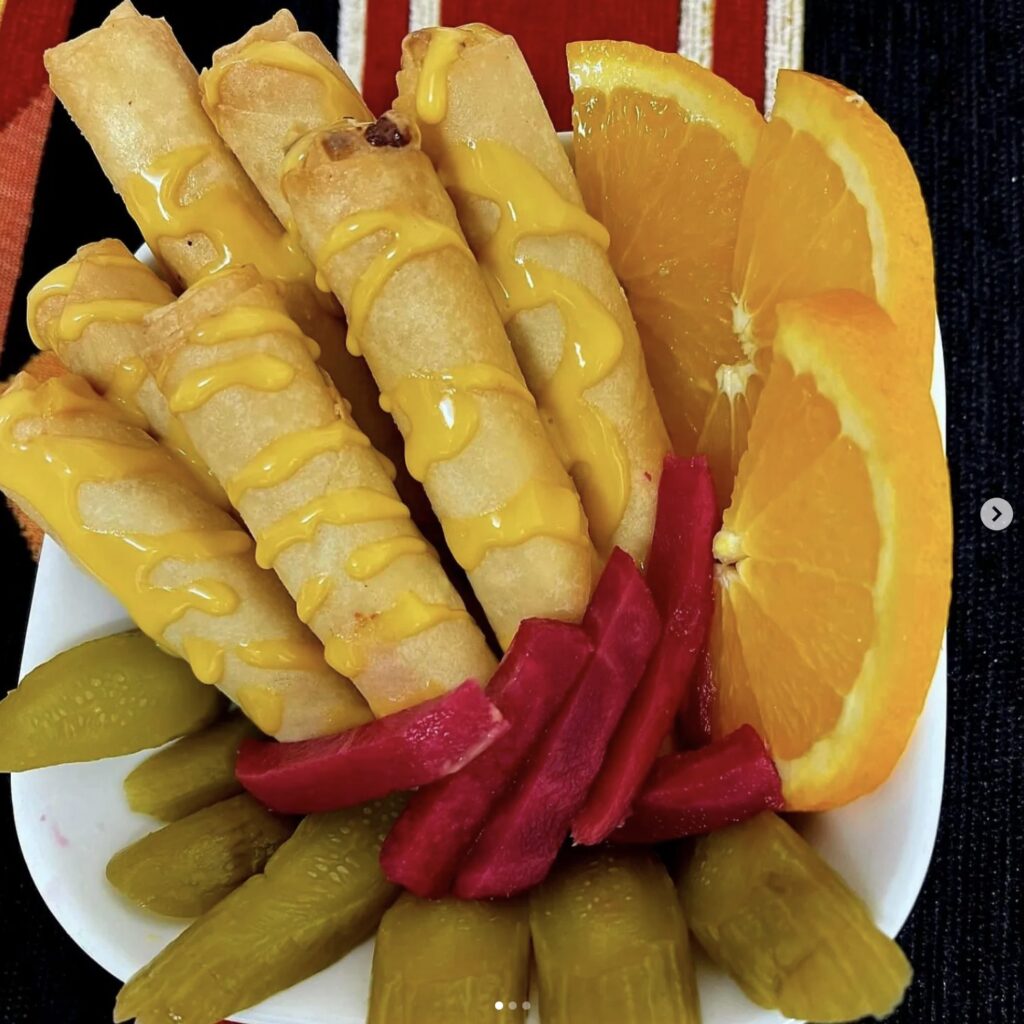 ---
Sotiris
3135 Harvester Rd., Burlington
sotiris-restaurant.com

Sotiris Restaurant is an institution in these parts. Established in 1993, the family-owned and operated venue offers some of the most delicious Greek staples, such as chicken and pork souvlaki, served to you in an elegant setting certainly among the most beautiful restaurants in the Golden Horseshoe (and a wonderful place to bring a date!)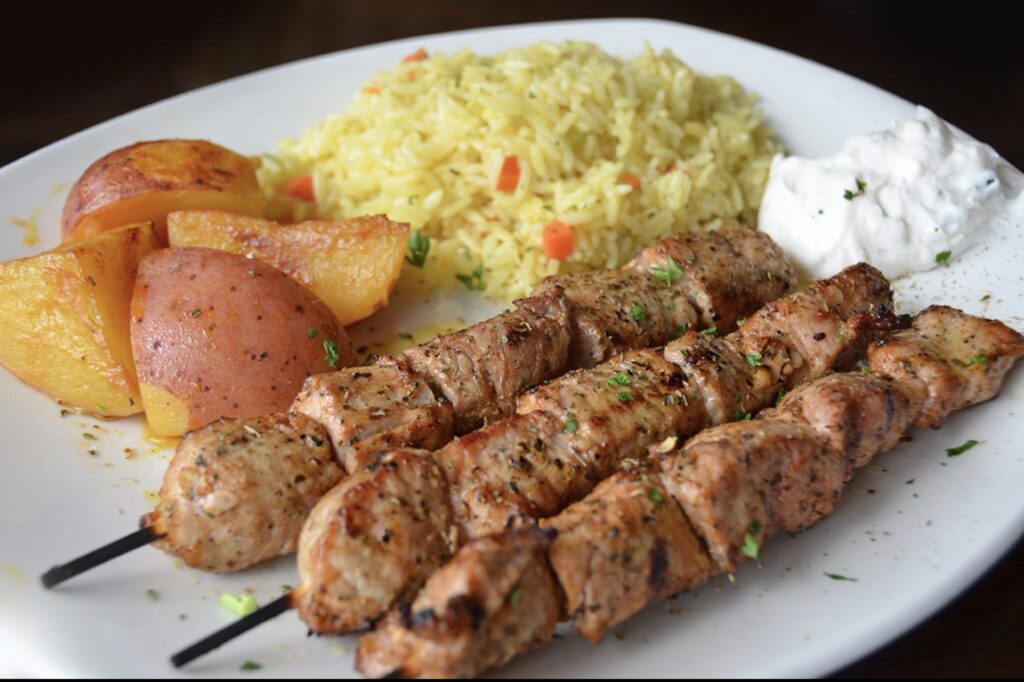 ---
Flavours Latin Cuisine
261 Queenston Rd., Hamilton
flavourslatincuisine.ca
Flavours Latin Cuisine is one of the many stories of pandemic resilience in the Hamilton food scene, having initially opened in March 2020 but forced to close until July. Since then, it has staked a claim as a go-to place for delicious gluten-free dishes, such as fried arepas, plantain sandwiches, and other traditional Latin dishes. During the summer months, the open-air patio offers live Latin music for you to dance the night away after your amazing meal.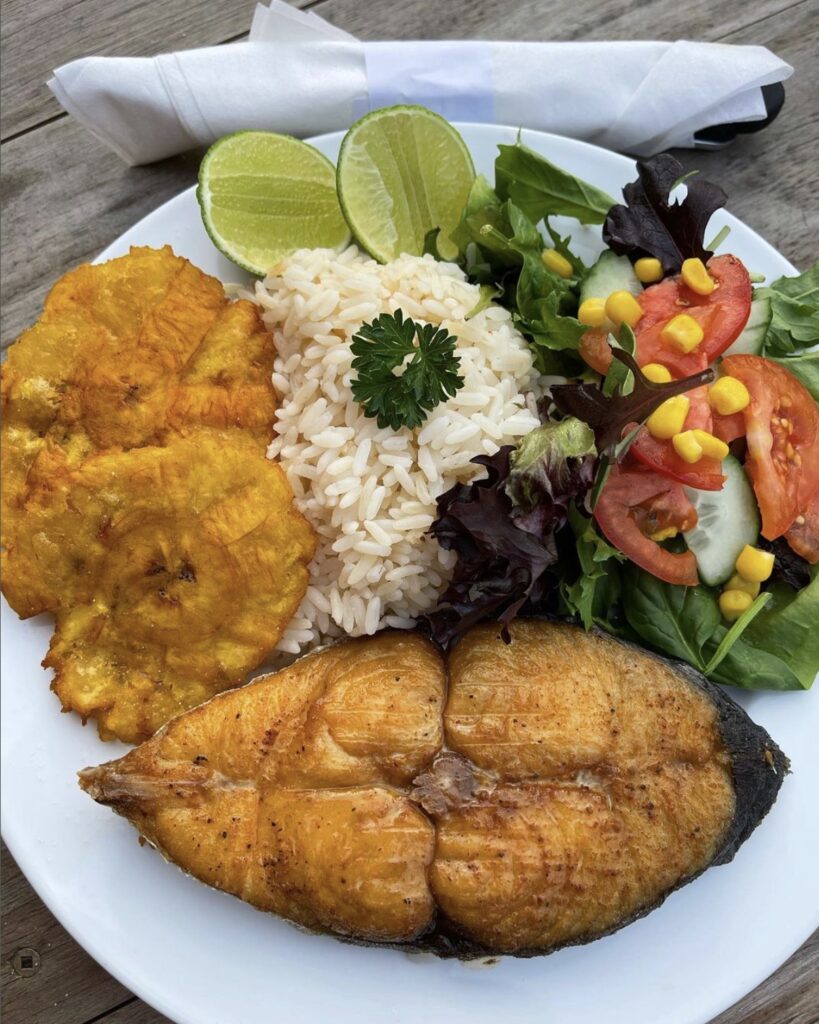 ---
Nannaa Persian Eatery
1010 King St. W., Hamilton
nannaaeatery.com

Westdale's Nannaa bills itself as "Hamiton's first fast-casual Persian eatery," with a mission to accurately represent the food and the hospitality of Persian culture. Here, you can enjoy the amazing chicken tachin (saffron-crusted rice over chicken topped with barberries and almonds, with a yogurt shallot sauce on the side), the koobideh kebab, and freshly baked barbari Persian flatbread. (And don't forget the signature Nannaa fries!)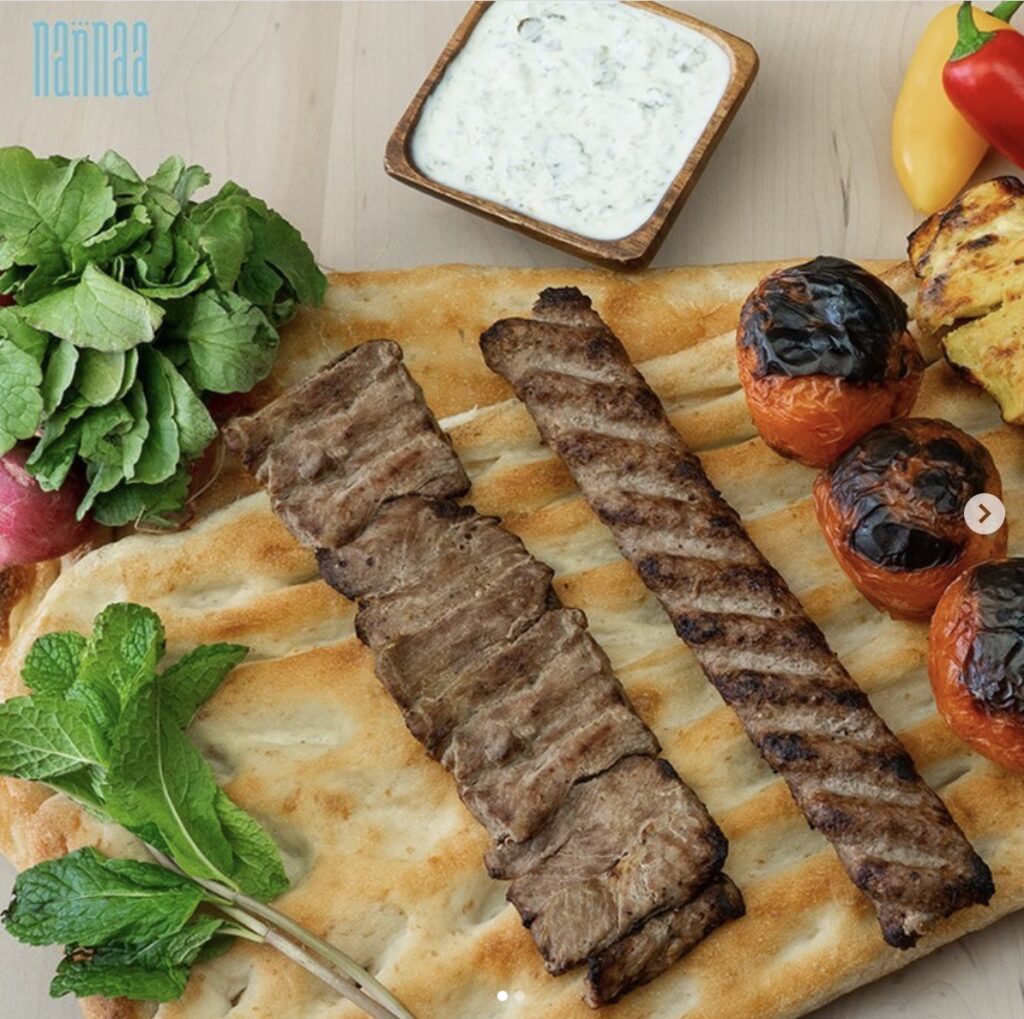 ---
Bangkok Spoon Deluxe
57 King St. W., Dundas
bangkokspoon.com

Dundas' own Bangkok Spoon Deluxe has been a well-established favourite for both Valley Town locals and greater Hamilton visitors alike, serving some of the most knock-your-socks-off tom kha kai soup you can find anywhere. While the standard pad Thai is tasty, you'll want to try basil duck (roasted in garlic, chili, onion, pepper, and basil leaves) and the pad khi mao (crazy drunken noodle), a riff on the famous Bangkok spicy seafood noodles.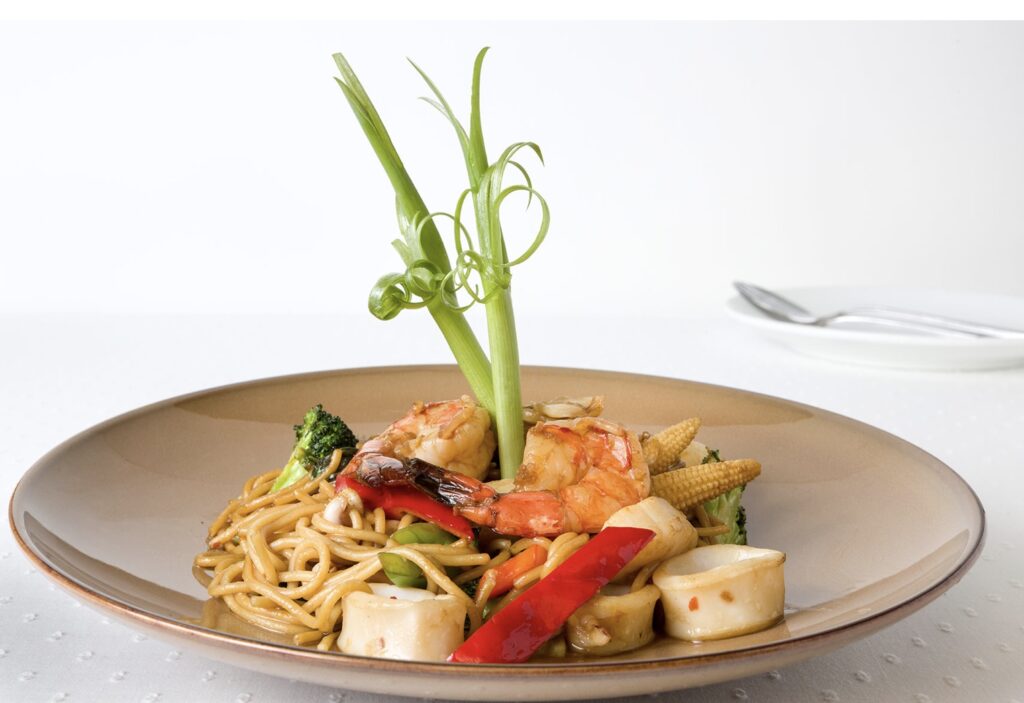 ---
Gate of India
201 James St. N., Hamilton
gateofindia.ca

One of the oldest Indian restaurants in Hamilton, Gate of India offers Bangladeshi-style cuisine, which ranges from mainstream favourites, such as butter chicken and beef and lamb curries, to rarer finds, such as achari masalla (chicken, lamb or beef cooked with achar, or spicy pickled mango) and korai goshi, served sizzling hot at your table.
---
Mythos Greek Cuisine
3500 Fairview St., Burlington
mythoscuisine.com
Mythos Greek Cuisine has become a wonderful addition to the culinary experience in Burlington, elevating the standard staple items but also offering a standing four-course prix fixe Taste of Mythos lunch or dinner, featuring two of the most unique meals you can get at most GTA-area restaurants: augolemono, a soup made of broth, egg yolk, and lemon; and lamb giouvetsi, a traditional tomato and lamb stew served with orzo.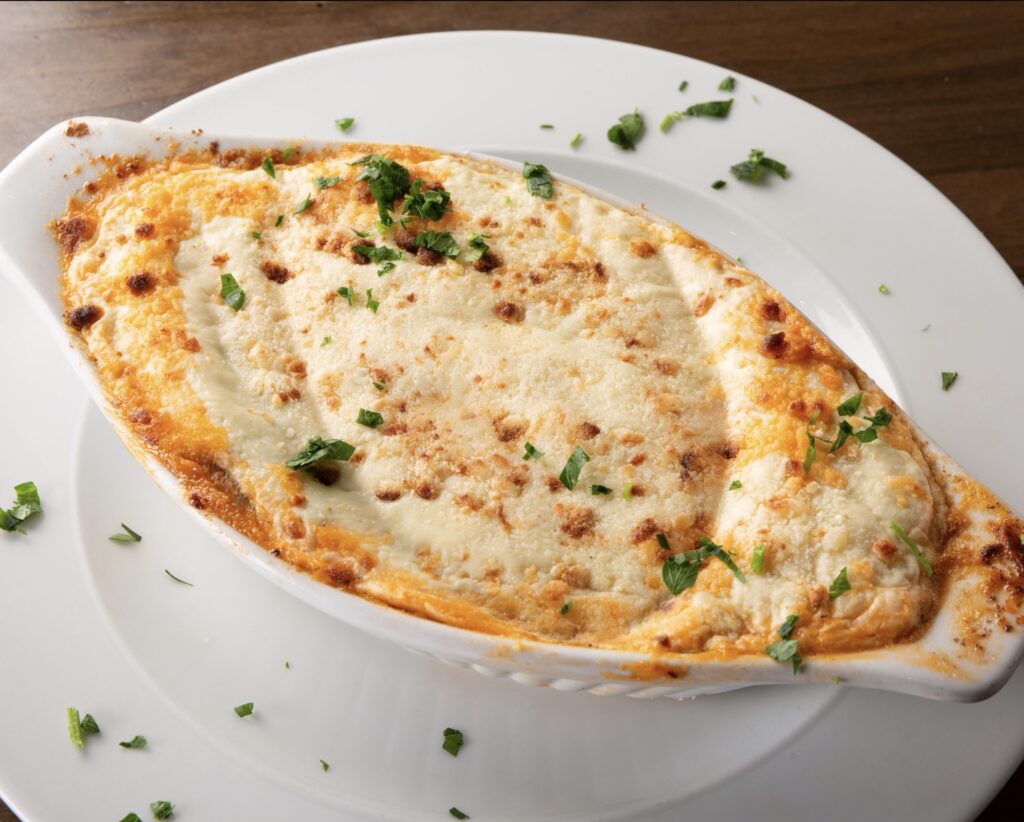 ---
Daawat
2070 Rymal Rd. E., Hamilton
daawatrestaurant.ca

Operated by the same folks who run Desi Grocers, Daawaat features a wide variety of spicy, flavourful Indian, tandoori, and Hakka Chinese meals and snacks, including the hard-to-find idli, a rice cake native to southern India and often served with paneer cheese, chillis, and sambar, a curry lentil stew. Several vegetarian and vegan offerings are also available on the menu.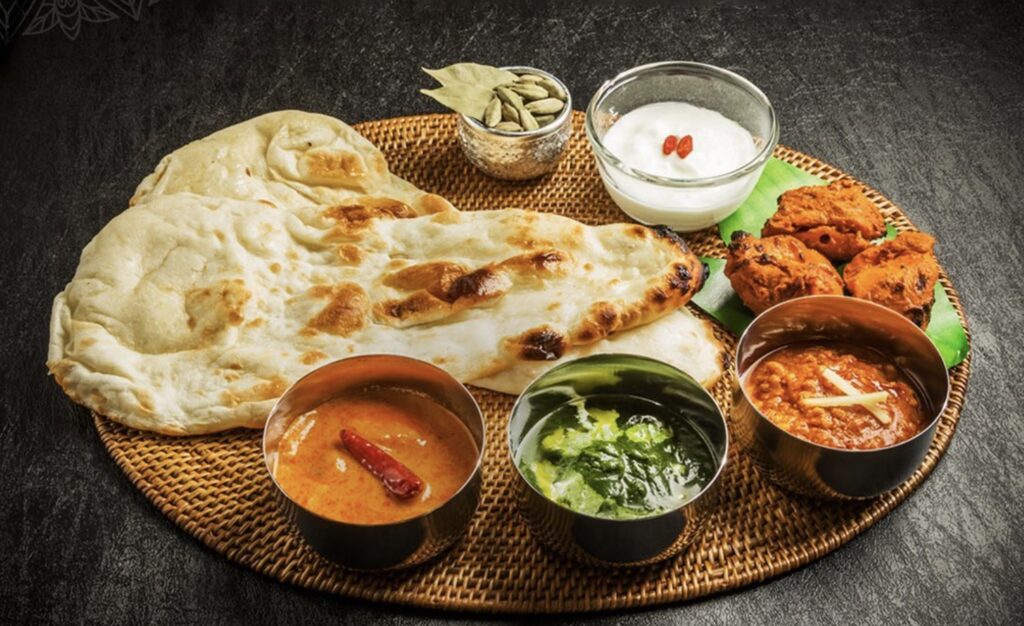 ---
Culantro Peruvian Cookery

537 Main St. E., Hamilton
IG: @CulantroCookery
With a reputation for a tremendously positive staff and delicious entrees, the chef-owned Culantro Peruvian cookery aims to please and hits the mark with several popular entrees, including the lamb shank, ceviche, and flank steak. The space is cozy and personable, so be sure to reserve a table ahead of time if you're dining with a group.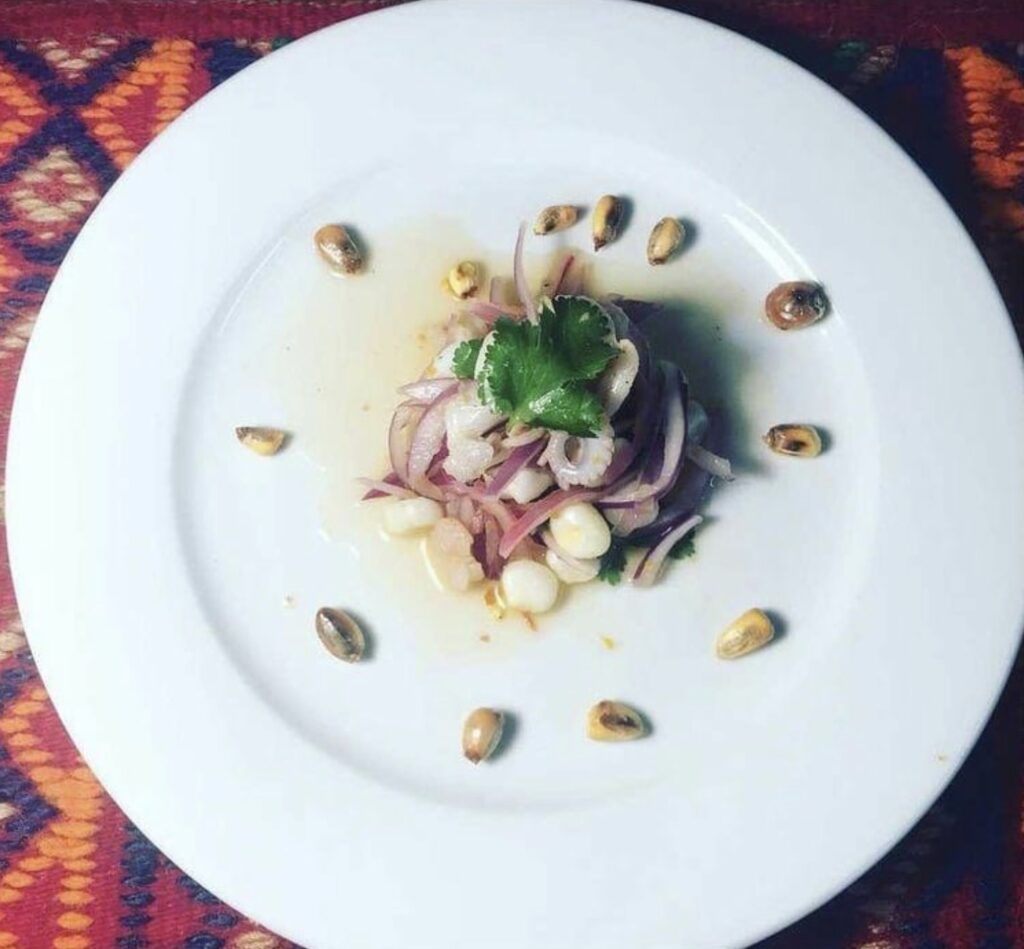 ---
Little Saigon

66 Mall Rd, Hamilton
littlesaigonhamilton.com
Little Saigon is one of this writer's favourite places to bring a date on the Hamilton Mountain, especially after a busy day of shopping at nearby Lime Ridge Mall. A popular lunch and dinner spot for local residents, Little Saigon not only offers Vietnamese staples – all of the pho offerings are delicious – but also some very well-made Thai and Japanese dishes. Definitely have the cheese wontons as an appetizer – they're the best in town.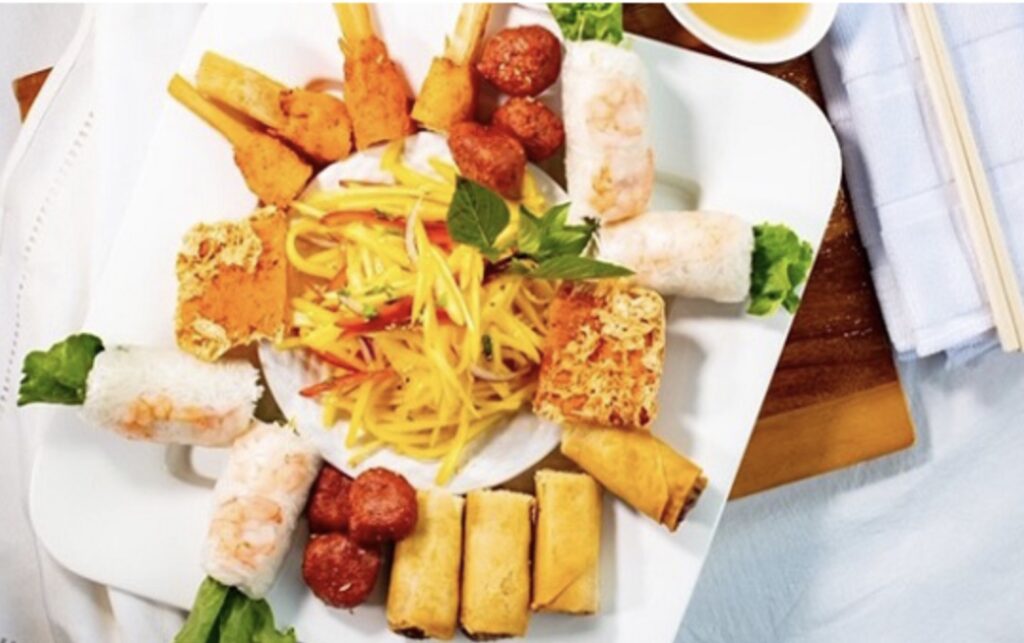 ---
Panama Café
218 King St. E., Hamilton
IG: @PanamaCafeCa
Panama Café is a recent arrival on King Street East, opening in 2022 as a casual, tropical-themed spot to drop in and hang out with a coffee, fruit smoothie, or a tasty snack. Chicken and beef empanadas, a selection of tropical smoothies, such as the signature pina colada, and flan prepared in house are some of the highlights.
---
Wass Ethiopian Restaurant
207 James St. S., Hamilton
wassethiopianrestaurant.com

If you're craving some delectable lamb wat and injera flatbread, this is the place to go. Wass not only serves these traditional Ethiopian staples and more, but honours one of Ethiopia's greatest contributions to the world: coffee. When you dine in, you can request a coffee ceremonyl. Over the course of 25 minutes, you – and every other nearby diner, since the fragrance fills the air – will experience the full cycle of the coffee bean roasting, grinding, and brewing process, as only true masters of the original preparation can provide.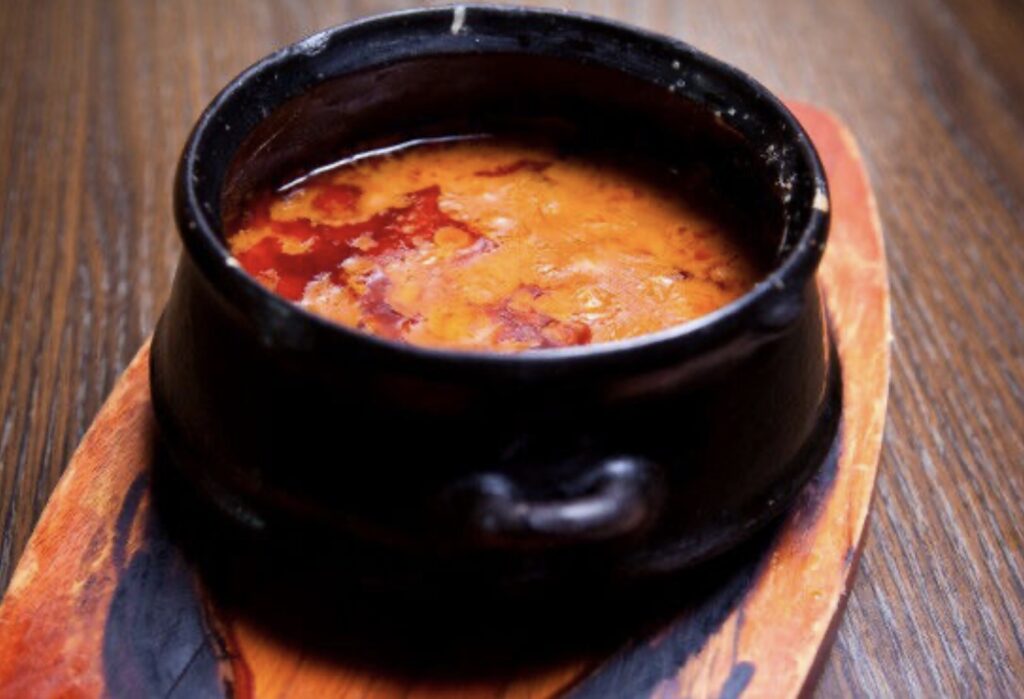 ---
La Luna
Various locations, see website for details
lalunarestaurants.ca
IG: @LaLunaRestaurants
IG: @LaLunaExpress
With locations across the city, La Luna has been a go-to for many Hamiltonians celebrating special events such as birthdays and anniversaries, and, of course, a night out for tasty traditional and elevated Lebanese food. The fattoush salad remains the best in Hamilton, and you'll be hard-pressed to find a better mazza spread anywhere in the city. One delightful item that often gets overlooked is the mushrooms, freshly-cut and prepared with garlic, lemon juice, sumac, and other spices.
---
Fisticuffs
301 Barton St. E., Hamilton
fisticuffsrestaurant.com
IG: @FisticuffsResto
A recent favourite of localInstagram influencer Emma Lindeman (@lovelylittlelocal), Fisticuffs bills itself as "Grandma's kitchen meets night market," showcasing traditional and innovative Malaysian food that draws inspiration from owner Caitlin Chee's grandmother. The hokkien mee is a standout: noodles, fried soft shell crab, gai lan (Chinese broccoli with oyster sauce), and cabbage. Lindeman loves the beer selection and overall atmosphere and recommends reserving ahead for your group. "I enjoyed the spicy flavours and tea pot cocktails," she says. "The prawn balls and shrimp chips were highlights."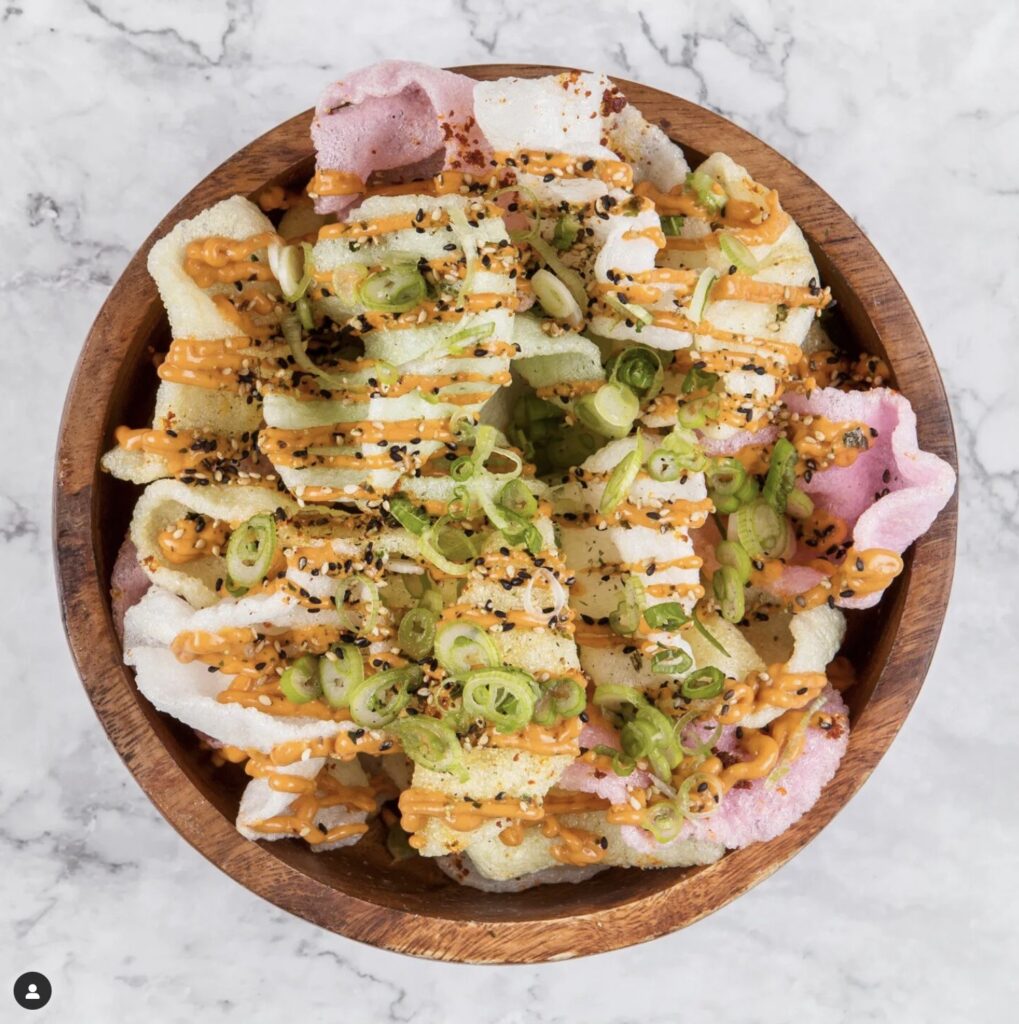 ---
Mr. Gao

1561 Main St. W., Hamilton
gaolaozhuang.ca
In Ainslie West, just behind the Boston Pizza on Main Street West, you'll find what many regard as the best, most authentic Chinese restaurant in Hamiton. Mr. Gao serves up a wide selection of mainland Sichuan, Cantonese, and regional dishes that are not adjusted to a Western palate, meaning you're getting the real deal. Start with the mapo doufu and minced pork, a spicy Sichuan preparation of tofu and chili (best ordered as a rice bowl) and proceed to any one of the clay pot stews. The crab and roe seafood rice is worth every bite, and if you're looking to expand your timid palate beyond the standard dishes, the stir-fried pork intestine and green chili is spectacular.