Celebrity photographer Brent Perniac's family hosted the late Friends actor 

when he competed in a tennis tournament in the city in the 1980s as a teen.
Ancaster photographer Brent Perniac has snapped thousands of photos of hundreds of celebrities over his career.
But it was his very first that has shown up in magazines around the world over the last couple of weeks.
The photo, taken with Perniac's mom's camera, shows a teenaged Matthew Perry standing in Perniac's childhood home near Gage Park sometime in the 1980s.
Perry, who went on to stardom as the iconic Chandler Bing in the Friends TV series, is standing between two other teens and pressing a tennis racket to his chest. He's grinning, dressed in a black collared shirt.
"There don't seem to be childhood pictures of Matthew out there. This photo is the youngest I've seen of him," says Perniac, who was inundated with requests for the photo from around the world in the wake of Perry's death.
"It's surreal to see my family living room in all these magazines."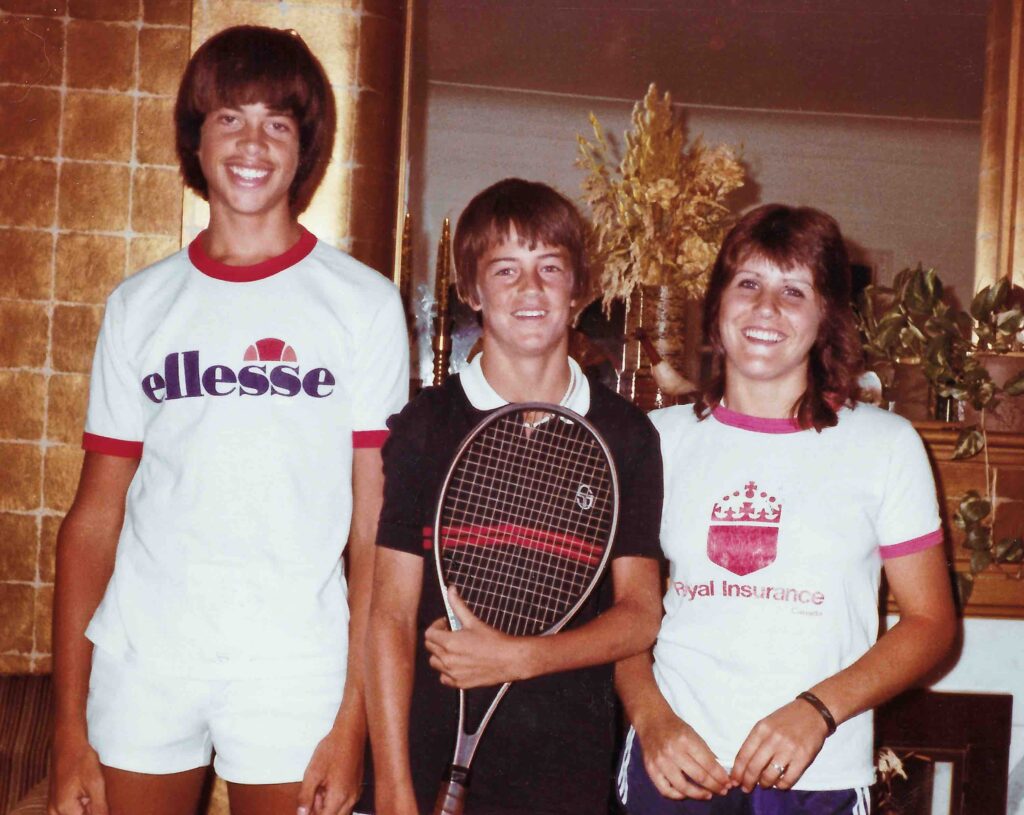 Perry, who was found dead Oct. 29 at his Los Angeles home at 54, came to the Perniac home on Rothsay Avenue as a billet for a week during a Hamilton tennis tournament when he was in his mid-teens.
"There was no talk about acting then. Matthew was all about tennis. He was very serious about it. And he was really good."
Perry lived in Ottawa at the time. His mother was press secretary to then-prime minister Pierre Elliott Trudeau.
Perniac doesn't remember where the tournament was held, but he remembers practice sessions at Rosedale.
"He was so much better than me. Matthew wasn't very tall and that may have held him back in tennis. But he had the power and the talent."
He was also funny and sarcastic, says Perniac.
The two exchanged letters over the years and Perniac hoped to reconnect with Perry at some point. When the actor was last in Toronto in November 2022 as part of his book tour for his memoir Friends, Lovers and the Big Terrible Thing, Perniac couldn't be there. A friend, Matt Small, went instead, and took the photo below.
"I figured it was just a matter of time before we had a reunion. I'm very sad that it didn't happen," Perniac says.
"It became legendary among my friends and neighbours that Matthew stayed at my house. But most Hamiltonians would have no idea he stayed here once."
It's "almost poetic," says Perniac, that Perry's last public appearance was at the French Open, where Perniac photographed him from afar.
That photo has also appeared in People and many other celebrity magazines.
"Tennis was his life. Everything else was secondary."
Perniac is donating proceeds from the sale of Perry's photos since his death to addiction and mental health organizations.
"I just feel it's the right thing to do. Matthew had his struggles, so I hope this can help someone else."