12 models, who are all breast cancer survivors, 

entertain a sold-out crowd that raised $16,225 for Concession Street program.
From a woman undergoing cancer treatment to another who has been cancer-free for more than 50 years, this fashion show was just as much about celebrating as it was about showing off clothing.
The Encore Fashion Show presented by Linseed's Boutique featured 12 women who have battled breast cancer.
"This is about women who have had their own cancer story and them feeling beautiful and strutting their stuff," says Debbie Logel Butler, executive director of the Cancer Assistance Program (CAP).
"These women are so special. They are the inspiration for what we do every day."
The event raised $16,225 for CAP.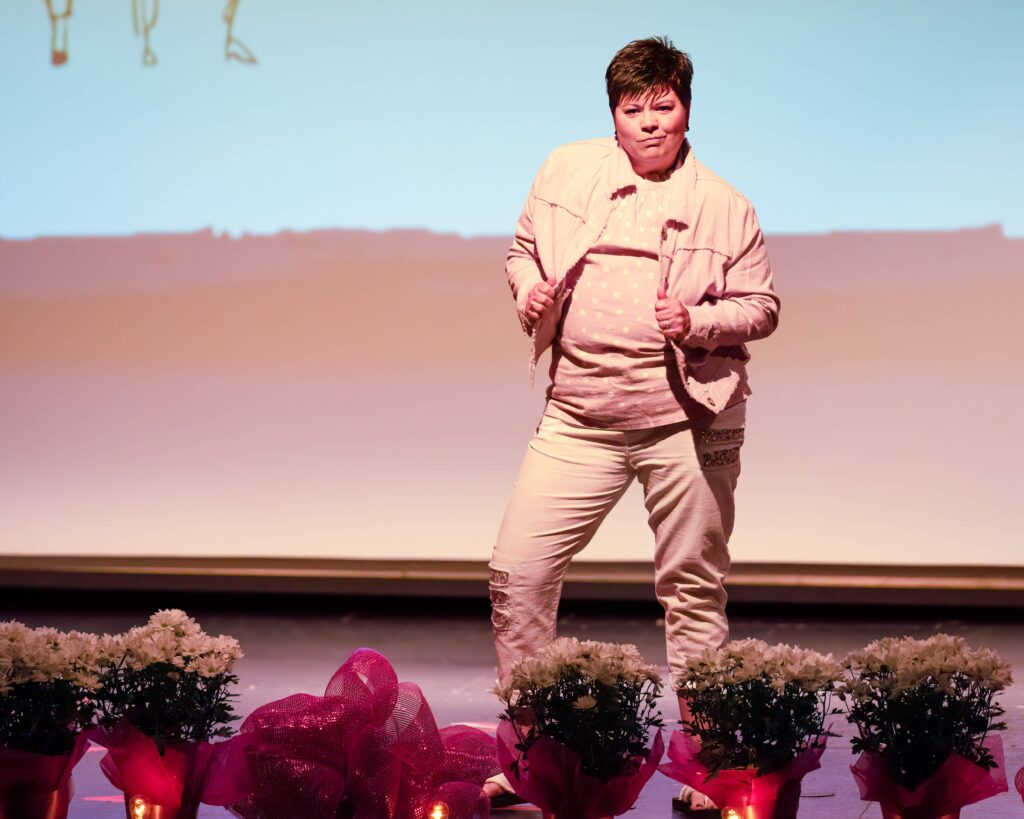 The first CAP fashion show was in 2015, with another held in 2019. The show is the brainchild of Debbie Kitchen, owner of Linseed's on Fennell Avenue East.
She is ever-grateful to CAP because when she opened initially on Concession Street in 2009, "I didn't know if I would be in business more than six months. But CAP put my store on the map. They directed clients to my store every day."
So Kitchen has been there for the celebrations when test results are positive or when treatments finish. She's also there for those whose stories don't have a happy ending.
While the show is a tremendous amount of work and cost, Kitchen says she's amazed at how volunteers and donors step up to help.
"This really is a whole community effort."
Most of the models at this year's event at the Zoetic Theatre crossed the stage in that first show.
"Debbie has incredibly loyal customers and these women trust her enough to go on that stage. It's women supporting women," says Logel Butler.
That was evident in the fact that close to 300 tickets to the event sold out almost immediately.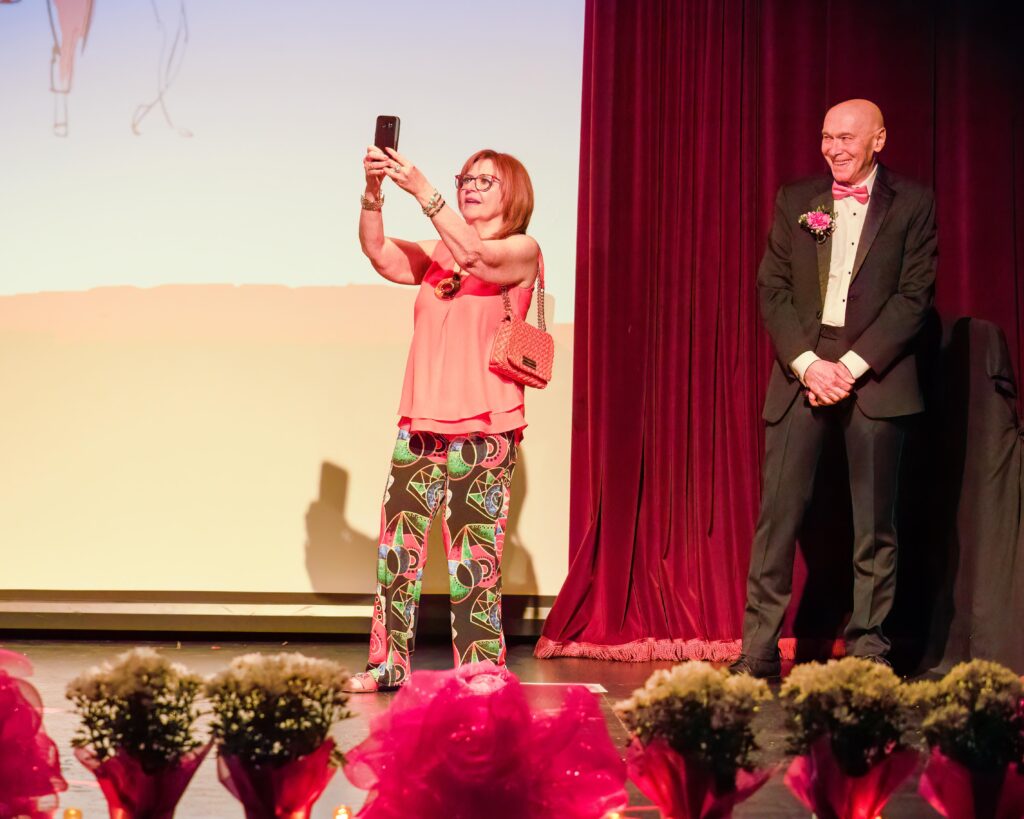 "Debbie always makes us look better coming out than going in," says long-time customer Kathleen Somers. She and her sister Rita Dugas both modelled in the show.
"Debbie is such a positive, welcoming person," says customer Barb Tyldesley who modelled in the show and whose cancer was caught on her first mammogram. "I love taking part in this. It's so much fun."
Kitchen told the boisterous crowd that the show in 2015 "will hold a place in my heart for the rest of my life."
Radio personality Sunni Genesco returned as host of the show.
Amanda Rahija was just 29 when she was diagnosed with breast cancer 16 years ago.
"It's so important to see others who have gone through it. So it lights me up to be able to help other people."
The crowd clapped, cheered, hooted and hollered as each woman took to the stage.
Dusty Vacon, manager of fund development at CAP, danced her way through her runway debut. She battled breast cancer in 2019.
She was thrilled to offer tickets to the show to a woman feeling very vulnerable as she faces chemotherapy treatments.
"It was exactly what she needs. She sees there is success and there is life beyond cancer."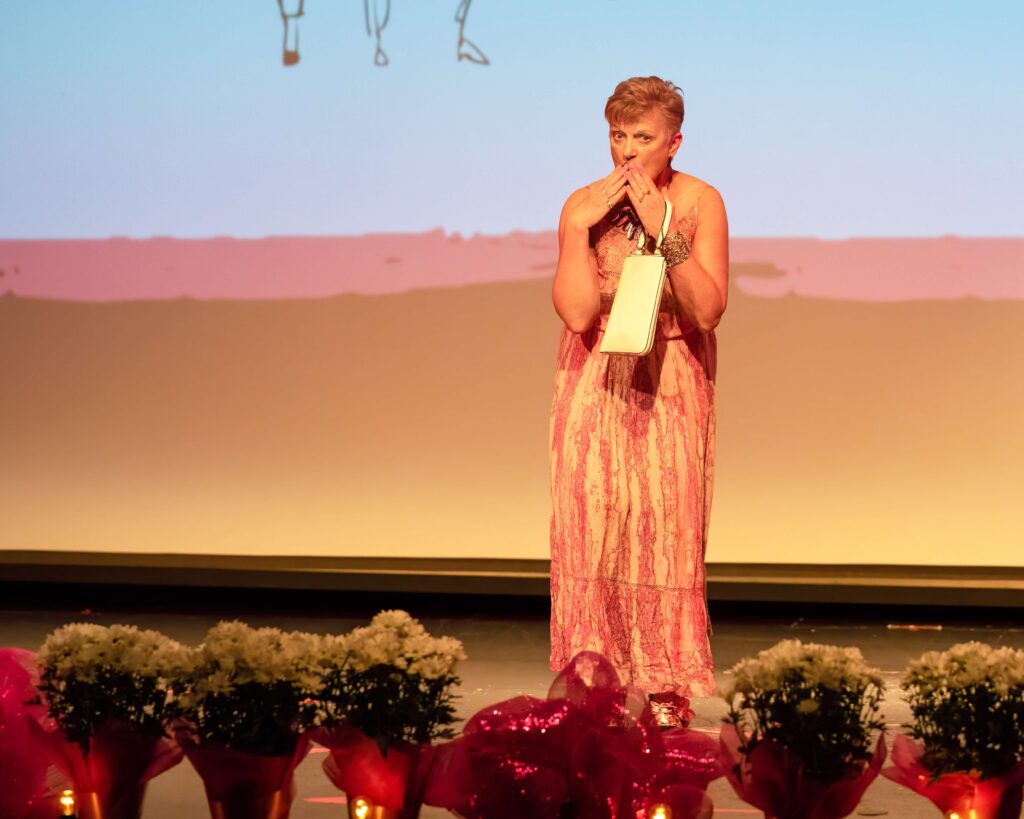 Perhaps the loudest cheers were reserved for Helena Streun, who at 92, was the oldest model. She has been cancer free since 1975 and has been a volunteer at CAP since it launched 29 years ago, including serving as board president.
"CAP is my second home. They are wonderful people and the work they do is fantastic," says Streun, who had five young children when she was diagnosed.
She says there may have been some nerves before she hit the stage, "but once I hear the music and see everybody, I go with the flow."
CAP, located on Concession Street, provides a range of free services to cancer patients, including transportation to appointments, parking vouchers, wigs, medical equipment, and prosthetics. The program operates without sustainable government funding, relying instead on donors and fundraisers.
The fashion show also drew attention to the Encore program.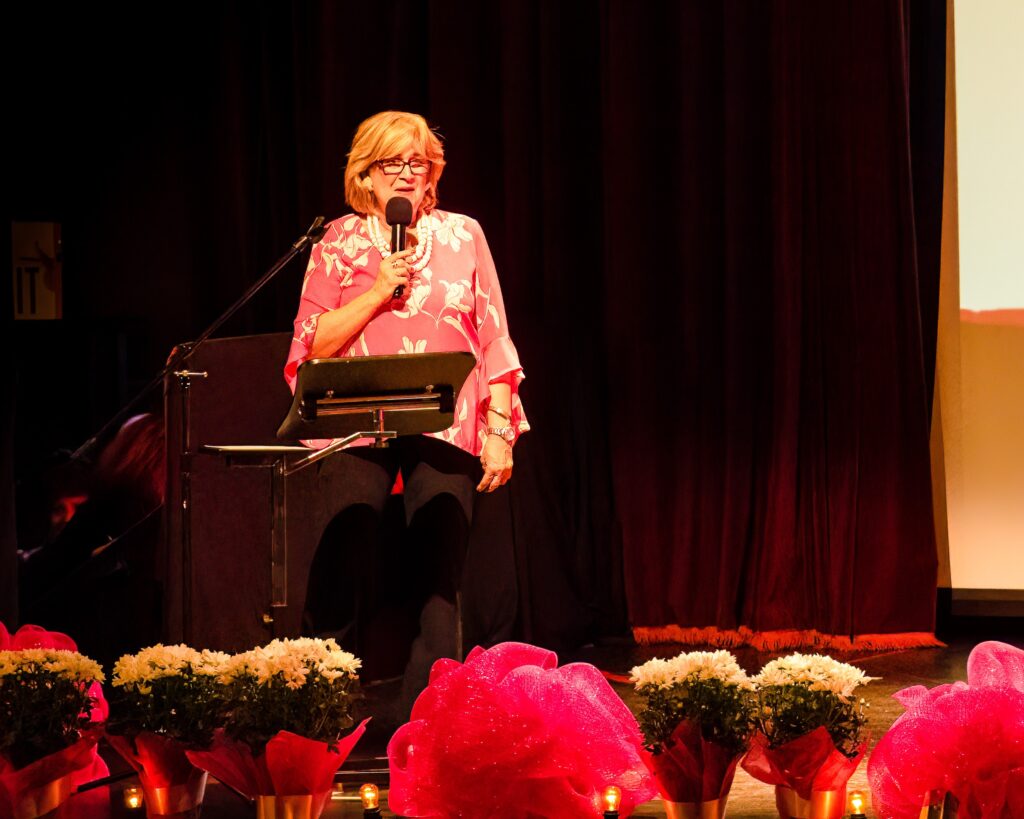 Fashion show model Anne Marie Collingwood, who was diagnosed 17 years ago at 42 years old, is the coordinator of Encore. It is a free eight-week exercise, wellness and education program offered through YWCA Hamilton for women who have experienced mastectomy, lumpectomy, or breast reconstruction surgery.
"The goal is to empower women to carry on after breast cancer. People create very deep bonds in the program."
The show closed with a poignant moment in which a large number of cancer survivors stood in the audience or joined the models on stage.
It's a stark reminder that more than two in five Canadians will get a cancer diagnosis in their lifetime. CAP served 3,248 clients last year.