This regular HAMILTON CITY Magazine feature will highlight people, from all walks of life, who have embraced Hamilton or Burlington as their new home.
Carly Holmstead is a dog mom, a passionate musician, and a communications specialist for an industry association. She recently returned to her hometown of Burlington and is newly appreciative of all it has to offer – especially its small-town vibe combined with big-city amenities.
What attracted you to move from Paris to Burlington?
I grew up in Burlington, so the idea of moving back here was easy. I had family and friends around me and I loved the convenience of the city. Ironically, I spent my entire teenage years wishing I could leave Burlington, and don't get me wrong, I loved experiencing a new city and feeling the small-town life, but I missed the accessibility of Burlington. I always loved all that Burlington has to offer. There is access to any amenity you could need, including Toronto, but drive just a little outside the city and you can be in full nature.
What neighbourhood do you live in, and why did you choose it?
I am in the Palmer neighbourhood. When I started looking at places, I was set on a totally different neighbourhood, and to be honest, I never really knew this area existed. I drove past it all the time growing up, played hockey around the corner, but I never ventured into the area. The first time I viewed my house I knew I wanted to live here. The neighbourhood is filled with young families – and tons of dogs – who take so much pride in their ownership. Plus, it really is central to everything in the city. I am minutes from the 403, downtown core, malls and restaurants, GO station etc. I never have to go far to find what I need.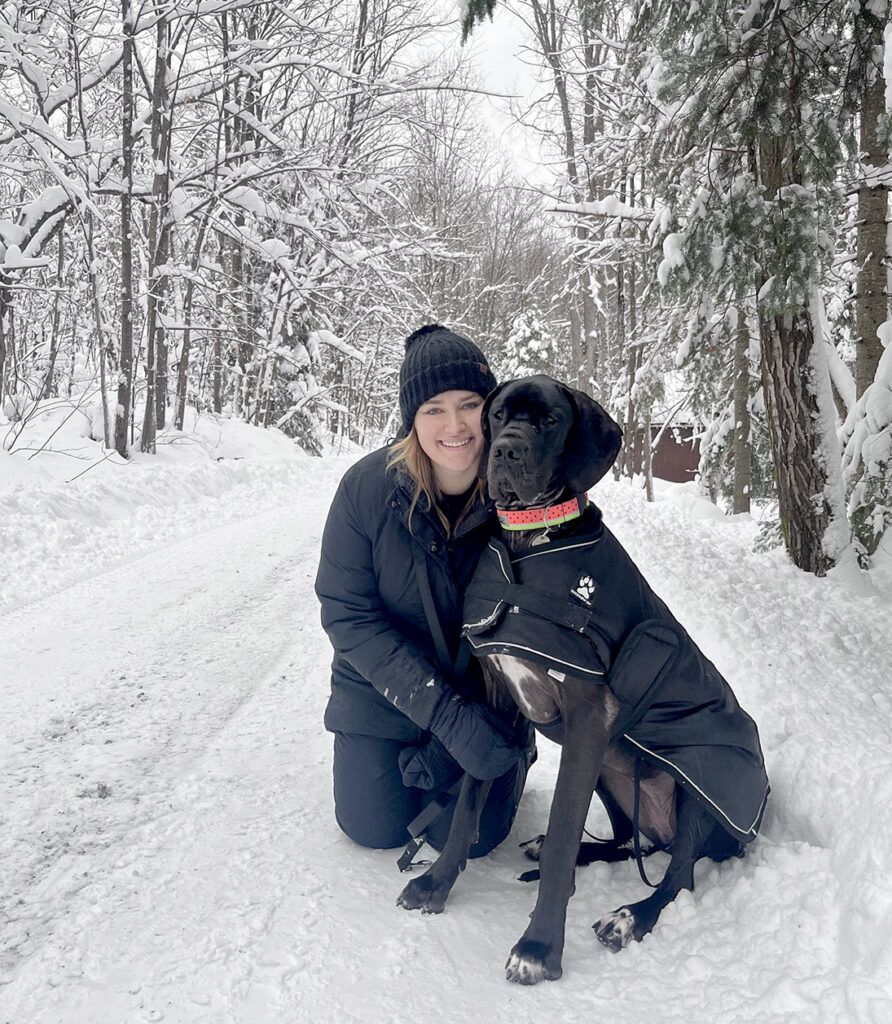 What do you love best about Burlington?
This is such a niche answer, but there is one restaurant in Burlington that does celiac-friendly, gluten-free bar menu items on Mondays. To be honest, it's such a hidden gem for the celiac community, and conveniently, it's quite literally a two- minute walk from my house.
However, if I answer this question more seriously, I would say the small-town feel with big-city amenities. It's really fun to see so many generations who have attended the same school as their parents or played in the same sports league. I feel like you will always know someone, or have a connection with someone, in that way, that feels really special to me.
Oh yeah, the restaurant is the Judge and Jury for my celiac friends!
What in Burlington surprises and delights you?
That's a tough one. Probably the sheer number of things you can do in the city. We truly have everything. Golf courses, rec centres, hockey rinks, libraries, amazing restaurants and shopping, schools, green spaces … and the list goes on!
Have you had a chance to explore Hamilton yet and if so, what did you find?
Admittedly, not enough. My favourite bakery, Fairly Frosted, is in Hamilton so I make a trip there from time to time, but, honestly, I should explore it more. I hear the restaurant scene is amazing, so that's something I have always wanted to explore. Maybe a summer bucket list item!
Tell us about your dog and where is your favourite place to walk her?
Oh, Phoebe! She is such a dork. Her personality is truly that of a Great Dane. She is clumsy, cuddly and so, so sleepy. Lately, my favourite place has been downtown Burlington by the water. I love being near water and in nature, so it really is such a perk to have that just minutes from my house.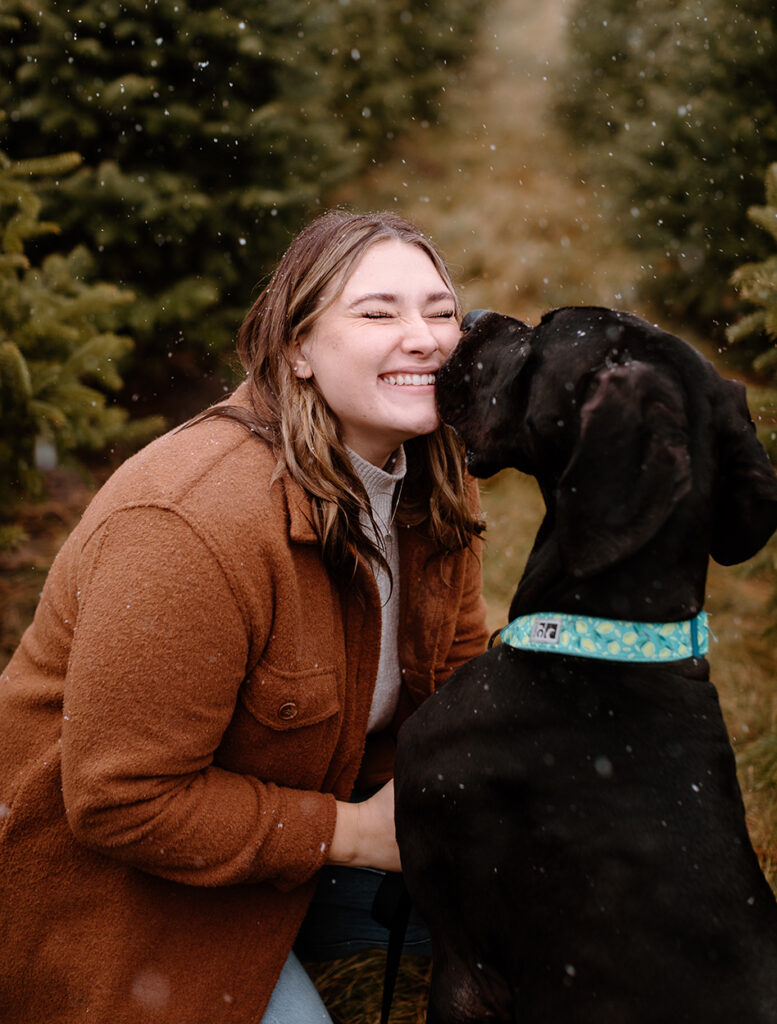 Tell us about your job and why you love it.
I work as a communications specialist at Ontario Stone, Sand and Gravel Association. I love my job because I'm really able to get creative with content and my day-to-day. The aggregate industry has been really fun to learn about as well. I didn't come with a background in it, so every day I learn something new. The people in the industry are so welcoming and really want to help you learn, which makes me love my job even more.
Aside from your dog, of course, what are your three greatest passions in life and why?
I would have to say my family, they have always been super important to me and a huge reason I moved back to Burlington. Prioritizing healthy eating and exercise as well, there are so many options for gyms in Burlington and I'm really grateful for that. As a third, I would say music. I have always played instruments, taught myself any that I didn't already know and tried to sing. I give an amazing car concert.
Burlington needs more…?
Hmm, live music. I'm a sucker for a good live band or performer. But I could also be saying this with a lack of knowledge of places that offer live music on the weekends.
Burlington needs less…?
Traffic…
What is one thing you would brag about Burlington to outsiders?
The waterfront and downtown core!! I always brag about how beautiful it is. So many incredible small businesses to support, too.