After more than two years of silence, the area's live music venues are back to doing what they do best: hosting concerts. 

With that in mind, we profiled 12 popular music spaces in Hamilton and Burlington, from intimate clubs to iconic halls.
Live music venues are the lifeblood of a city's ecosystem. Humans need art and music to feed our collective souls. These places where artists and audiences connect are more than buildings. As songwriter and artist Corin Raymond – a former Torontonian now proud to call Hamilton home – says: "Local venues get talked about nationwide; they're part of a city's character. Hamilton venues define its stature among national and global touring artists as much as they provide a bedrock for the developing and working artists here in town."
Music as an essential service – one that is ingrained in the culture of small towns and big cities alike from coast to coast – became even more apparent over the past two and a half years when, for extended periods, these rooms were silent. Some venues unfortunately did not survive the pandemic's pause. Despite government bailouts, the economic toll caused by the coronavirus proved too much. "COVID was certainly one of the most difficult times for arts and culture, musicians and support services," reflects Tim Potocic, Supercrawl founder and co-owner and operator of Sonic Unyon Records. "We managed by simple perseverance and supporting artists where we could. The work we managed to pull off during the pandemic lockdowns will assist us in the future. It has allowed us to be identified as a group of people who care and are true supporters of the arts."
All local businesses that weathered these closures and disruptions to their business, especially the live music venues, need the support of area residents now more than ever before to not only survive – but to thrive. The Greater Hamilton-Burlington area is blessed with a vibrant live music scene. All these venues are intertwined into the fabric of the culture and the community of their neighbourhoods. From heritage buildings to pubs, theatres to arts hubs, each space offers a unique experience. This feature shines a spotlight on a dozen of these spots that give not just local – but national and international artists – a place to hone their sounds and grow their audience.
Despite losing some venues due to the pandemic, the future of live music in the Hamilton area looks bright, according to Potocic. "People are eager and ready to take part in life as it is meant to be – hanging out with friends, getting out and participating in concerts and festivities. I'm really looking forward to what the next few years have in store for the Hamilton community."
MAKING MUSIC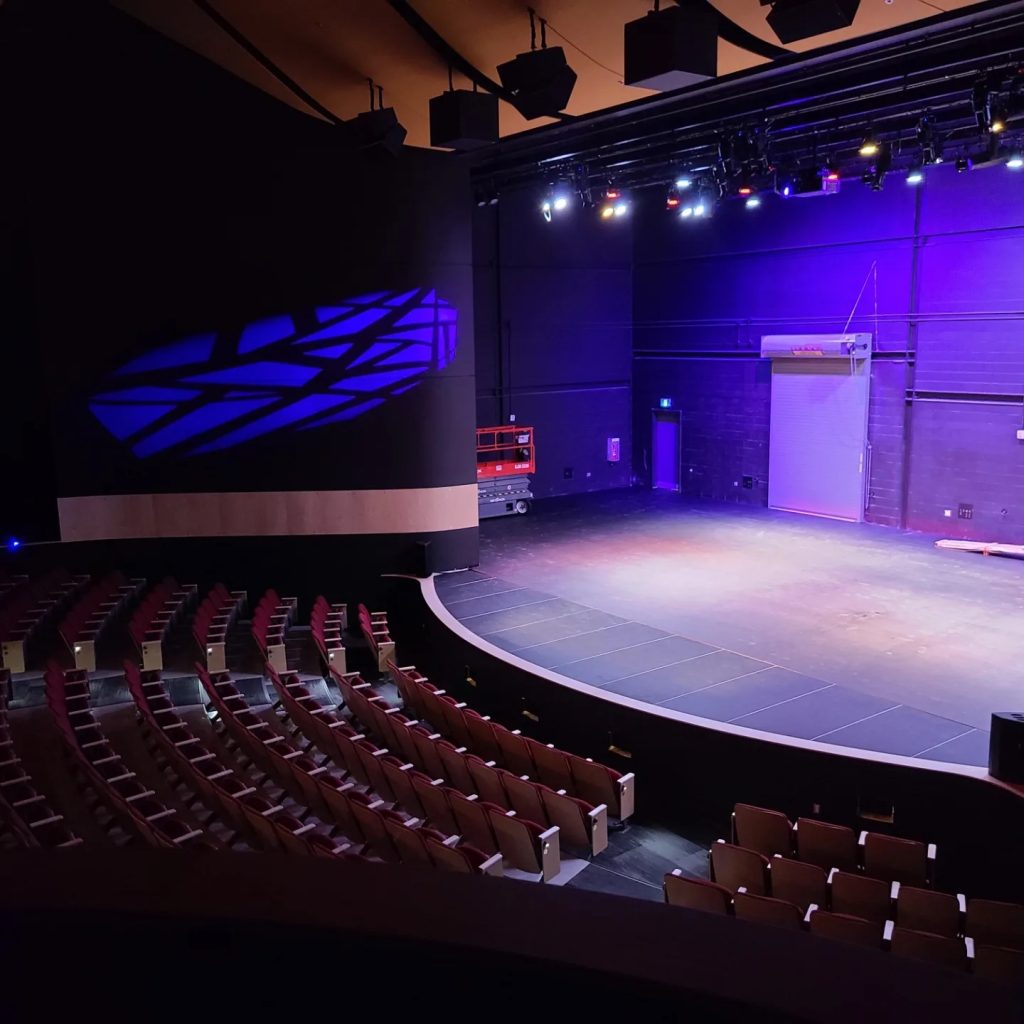 Ancaster Memorial Arts Centre
WHAT: A former elementary school transformed into a new 470-seat theatre auditorium (Peller Hall) and arts hub. Located in downtown Ancaster, the historic building features a state-of-the art sound system. Built primarily for theatre and film, it is also perfect for concerts. Sass Jordan is booked to play Oct. 21. Fun fact: the school's classrooms have been repurposed as washrooms, visual arts rooms and teaching labs.
WHERE: 357 Wilson St. E., Ancaster
WEB: memorialarts.ca
SOCIAL: @ancasterartscentre
---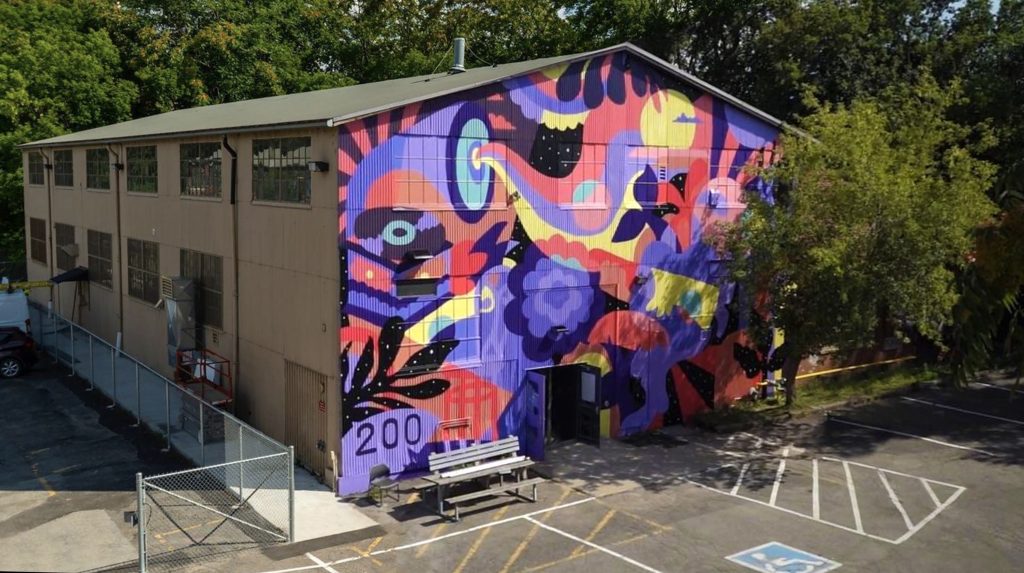 Bridgeworks
WHAT: A community hub and multi-functional event space located on the north border of Central Park on the former site of a historic bridge steel truss manufacturer. Bridgeworks features a pair of rooms with a capacity of 500. Concerts already planned for the fall include Basia Bulat (Sept. 24), Ron Sexsmith (Oct. 15) and Classified (Oct. 16).
WHERE: 200 Caroline St. N., Hamilton
WEB: bridgeworks.ca
SOCIAL: @bridgeworkscentral/@bridgeworksca
---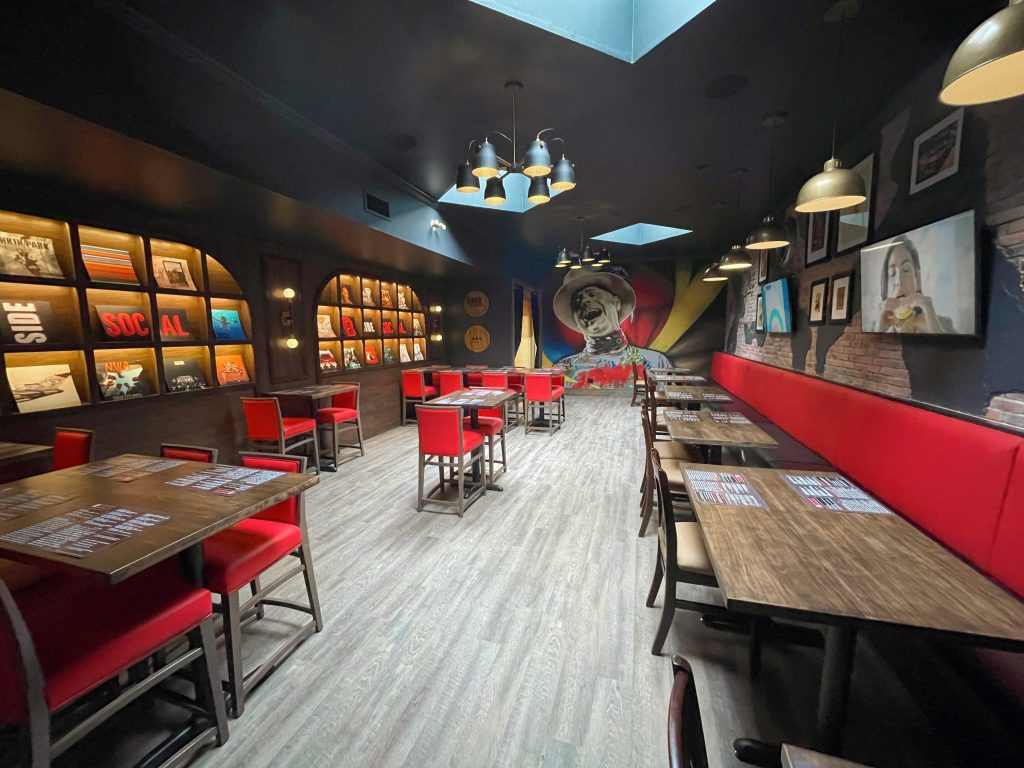 B-Side Social
WHAT: Located inside a two-and-a-half storey late Victorian brick building constructed in 1895 in historic Corktown, the B-Side Social offers live music every Friday and Saturday. The interior is highlighted by a giant music-themed painted mural and a wall of vinyl – providing the perfect backdrop for weekly live music. The inspiration behind the venue's name and raison d'être follows four things the owners love: barbecue, bourbon, beer and beats. Try the southern fried chicken, which is the menu's star.
WHERE: 17 Augusta St., Hamilton
WEB: bsidesocial.ca
SOCIAL: @b_side_social/
---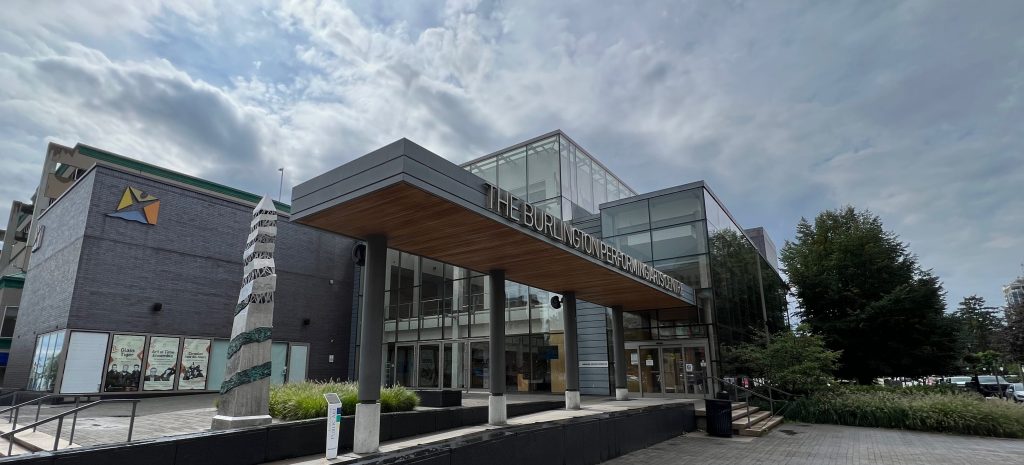 Burlington Performing Arts Centre
WHAT: A not-for-profit arts community hub a stone's throw from Burlington's bustling waterfront, the BPAC features a pair of venues: a 720-seat main stage and a more intimate 165-seat studio theatre. From touring acts to local performers, the Gold LEED-certified venue hosts more than 70 shows annually. Notable concerts booked this fall include: Air Supply (Sept. 15); Tom Cochrane with Red Rider (Sept. 20); Glass Tiger (Oct. 14) and The Way We Feel: A Concert Celebration of The Songs of Gordon Lightfoot featuring Jory Nash, Suzie Ungerleider (Oh Susanna), Matthew Barber, Lori Cullen, Kevin Fox, Jason Fowler, David Matheson and Maury LaFoy.
WHERE: 440 Locust St., Burlington
WEB: burlingtonpac.ca
SOCIAL: @BurlingtonPAC
---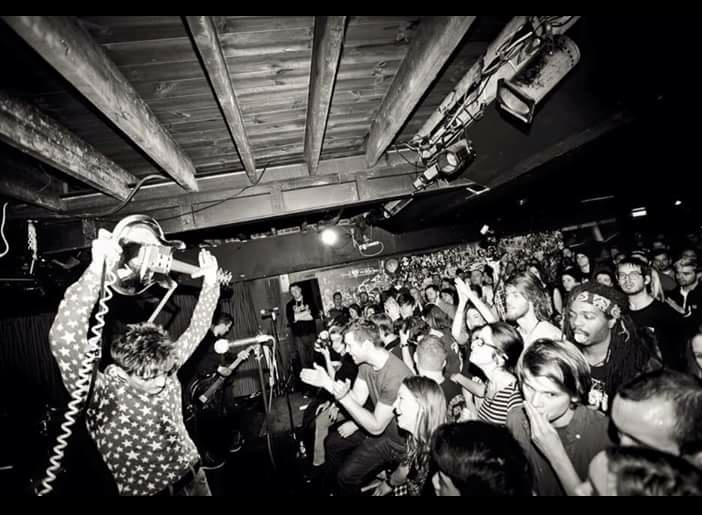 The Casbah
WHAT: A popular watering hole and live music venue jointly owned and operated by champion of the local scene Brodie Schwendiman. This storied dive bar features low ceilings, dark corners and an intimate stage – offering an electric atmosphere regardless of who's playing. Like your music loud? The Casbah delivers in doses of decibels.
WHERE: 306 King St. W., Hamilton
WEB: casbahlounge.ca
SOCIAL: @casbahgram
---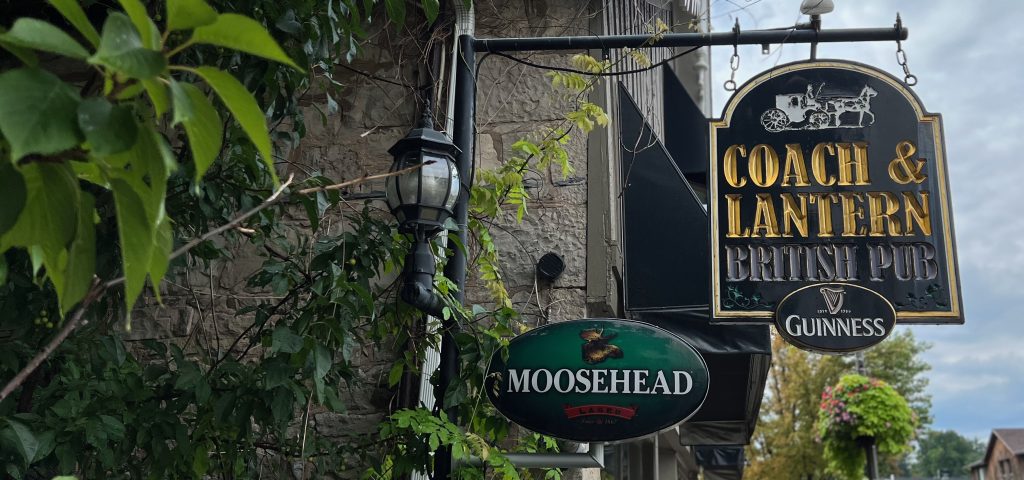 Coach and Lantern
WHAT: A British pub, located inside a 200-year-old stone building – the third oldest in Ancaster – serves up live music and pints of Guinness every weekend. On Thursdays, the Coach hosts an open mic night and offers half-price apps.
WHERE: 384 Wilson St. E., Ancaster
WEB: coachandlantern.ca
SOCIAL: @CoachAndLantern
---
Club Absinthe
WHAT: Downtown nightclub and music bar going strong two decades on. Check out their legendary Motown Wednesdays – it's the midweek place to meet for a wild, no cover DJ dance party. Equally notorious are their Saturday ragers and drag events.
WHERE: New management recently moved the venue back to its original location at 233 King St. E. in the core
WEB: absinthehamilton.ca
SOCIAL: @Absinthe_Hamont
---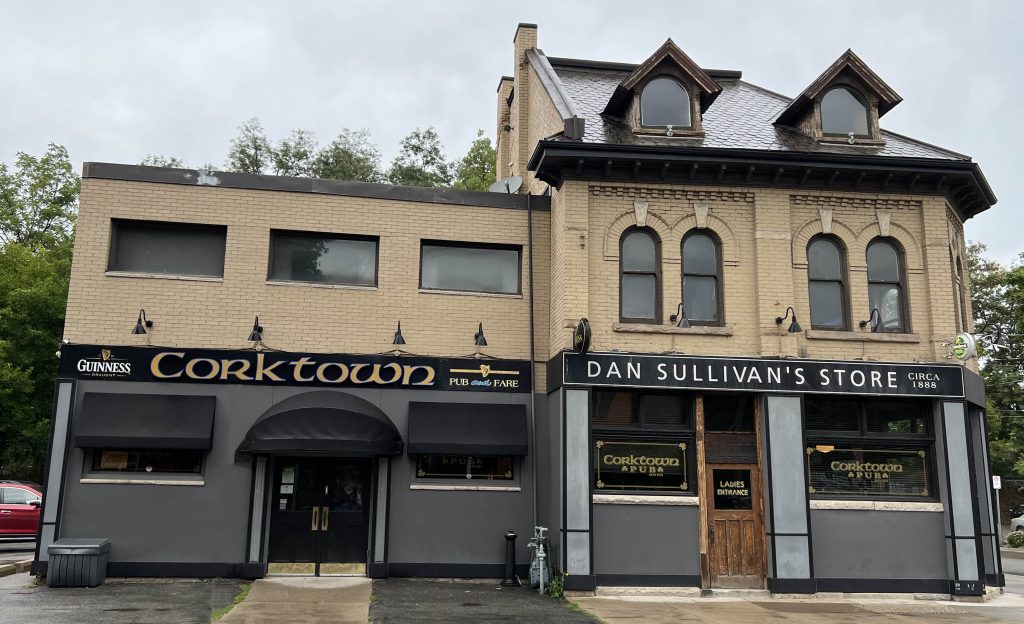 The Corktown
WHAT: At 89 years young, The Corktown is Hamilton's oldest licensed establishment and live music venue – the building itself dates back to 1888. This Irish pub offers open-mic nights weekly and is famous for its East Coast Kitchen Party nights and Irish jams. Over the years, a who's-who of Canadian musicians have graced its storied stage, from Blue Rodeo to the Forgotten Rebels.
WHERE: 175 Young St., Hamilton
WEB: corktownpub.ca
SOCIAL: @corktownpub
---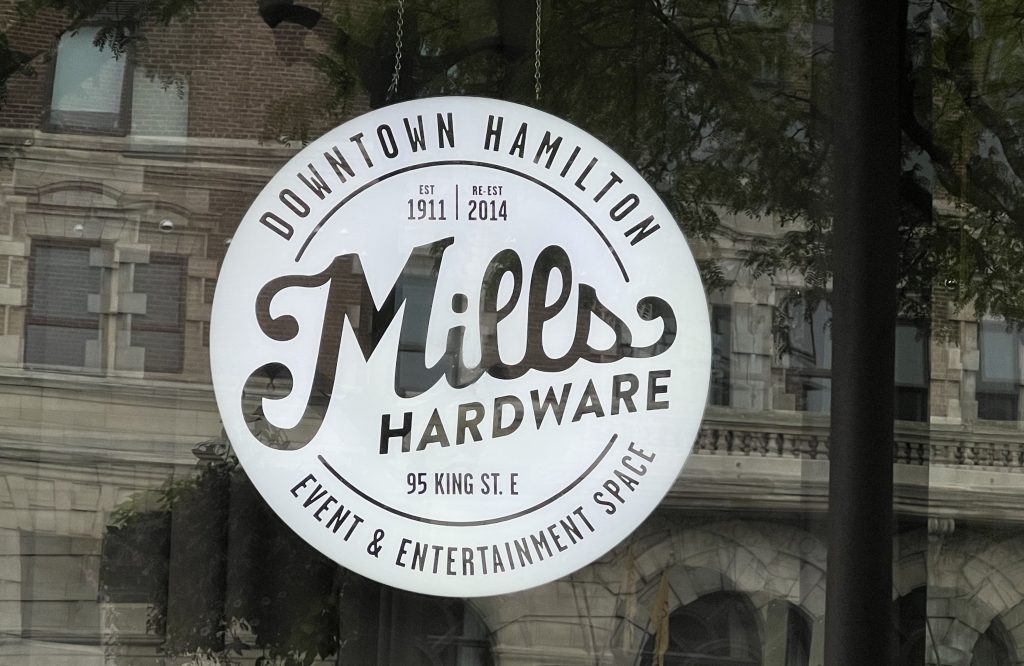 Mill's Hardware
WHAT: One of the area's coolest venues in a century-old building that first opened in the early 1900s as a hardware store. The original sign still hangs above the bar. The heritage building was transformed to a music venue in the 1950s. Through the years, diverse acts ranging from Ronnie Hawkins & The Hawks to the Tragically Hip and the Ramones have performed at the intimate venue.
WHERE: 95 King St. E., Hamilton
WEB: millshardware.ca
SOCIAL: @millshardware
---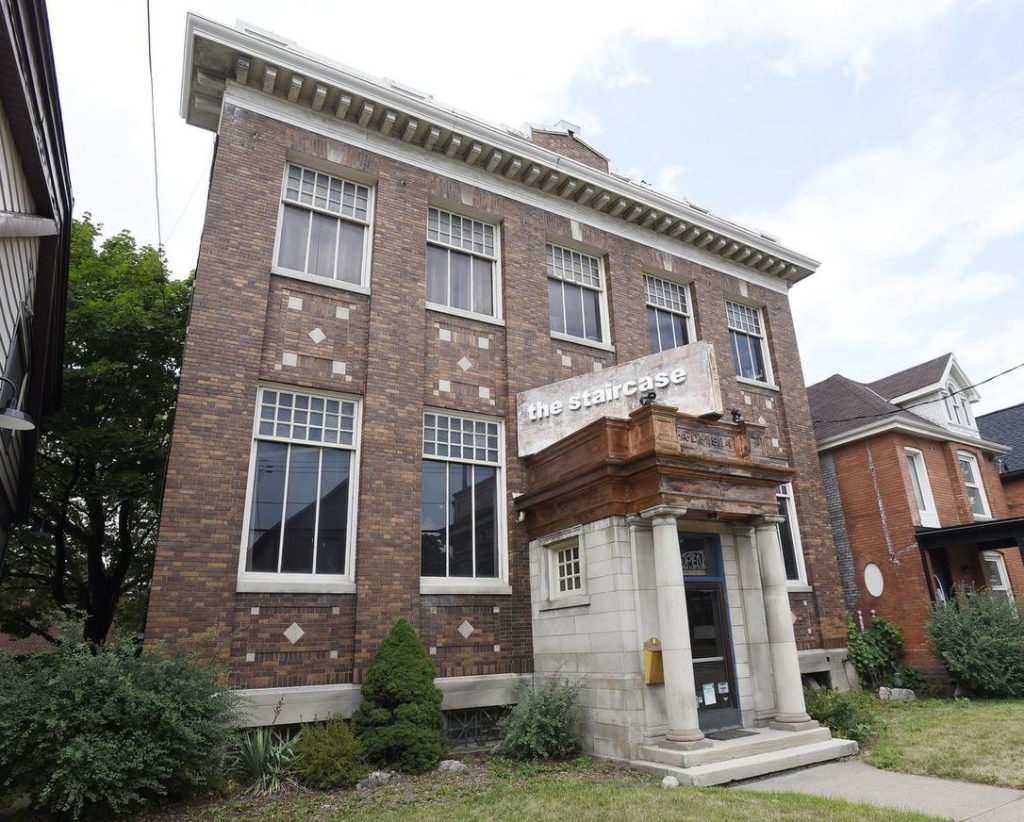 People Under The Staircase
WHAT: A beloved comedy, spoken word, music and arts incubator for more than 25 years, The Staircase Theatre closed during the pandemic but was reborn this past summer with a new name, new focus and new management, just in time for the Fringe Festival.
WHERE: 27 Dundurn St. N., Hamilton
WEB: peopleunderthestaircase.com
SOCIAL: @thestaircase
---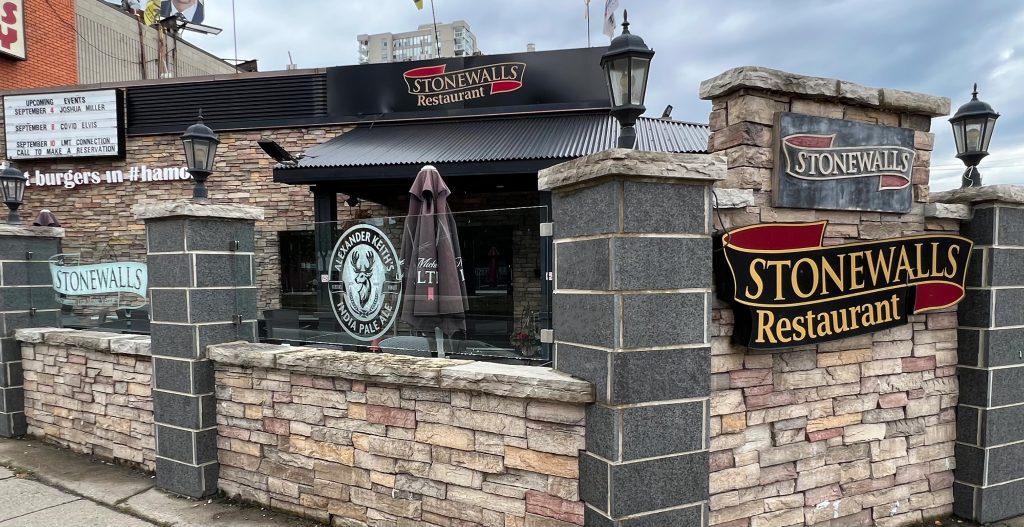 Stonewalls
WHAT: Restaurant and live music venue in downtown Hamilton owned by Priscila. Here, bands find a home every weekend. Food includes pub classics along with authentic Filipino dishes that celebrate the owner's heritage.
WHERE: 339 York Blvd., Hamilton
WEB: stonewallshamilton.com
SOCIAL: @stonewallshamilton
---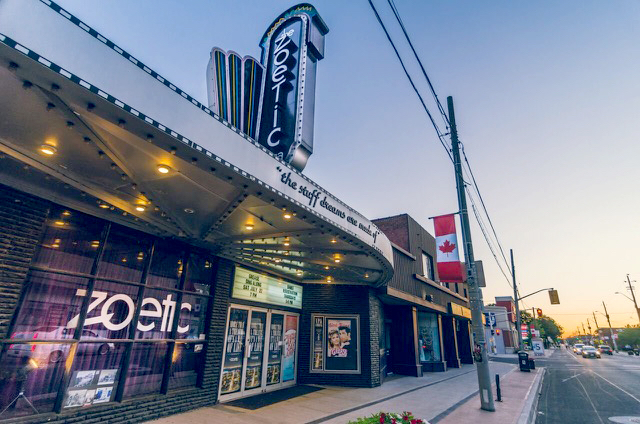 The Zoetic Theatre
WHAT: Yet another historic Hamilton building saved from the wrecking ball and recently reborn. Previously housed in this space were: The Movie Palace, The Mountain, The York and The Lyceum. Zoetic means "of or relating to life." The moniker chosen for this new uptown venue is apropos since it is vital to the Hamilton arts ecosystem.
WHERE: 526 Concession St., Hamilton
WEB: thezoetic.ca
SOCIAL: @thezoetic