Hamilton's recording landmark has a fascinating history, 

a worldwide reputation and new owners who envision a promising future.
It remains a busy recording space, but Hamilton's Grant Avenue Studio simultaneously functions as a living, breathing exhibit of music history. Yes, there are the customary gold and platinum records and album covers on the wall, but the most fascinating mementos are on the studio floor.
The chipped key on the grand piano? That was inflicted by Brian Eno in one of his sonic experiments 40 years ago. The one brick painted black? That was decorated by Johnny Cash during a break in the taping of his Johnny Cash bank machine commercial. Then there are the vintage microphones, instruments, and pieces of recording equipment, some still in use, others stored in the basement. This is all located in a red brick Edwardian house nestled at the foot of the Niagara Escarpment just east of downtown Hamilton.
As news of a new ownership group at Grant Avenue has spread, it is timely to take a look at the past, present, and future of a place that has helped put Hamilton on the international music map and played a crucial role in the nurturing of this city's vibrant musical community over five decades.
Digging into Grant Avenue's compelling history, HAMILTON CITY Magazine conducted extensive interviews with past and present owners and operators, former employees, and some notable clients who proved very happy to sing the studio's praises.
How it all began
The studio opened in 1976, but its origin dates back six years before that to a house on Robina Road, Ancaster where a recording space created by brothers Daniel and Bob Lanois and boyhood friend Bob Doidge in the Lanois basement was dubbed Master Sound Studio.
Doidge, then bassist in Tranquillity Base, a band headed by Ian Thomas, caught the recording bug in 1970.
"Dan was in Florida on a motorcycle trip. We wrote letters back and forth and I told him about recording. He said, 'I'm on the way home. I'll sell the bike and we can buy some equipment.' Bob Lanois then returned from Europe. He was really into electronics, and he remodelled the whole basement, eventually installing an eight-track tape recorder and eight-track board."
Word of the welcoming ambience of this space and the technical chops of its three operators soon attracted clients from Hamilton, Toronto, and beyond. Artists recording there included folk singer/songwriters such as Bruce Cockburn and Willie P. Bennett, funk legend Rick James, children's music icon Raffi, and local proto-punks Simply Saucer.
"If there is a training period in my career, it was that time," Dan Lanois tells HCM. "We were self-taught, I never studied recording with anyone. As a young guitar player, I was doing recording sessions in studios in Toronto, so I was able to make observations there and apply them to whatever it was I was doing.
"I guess the biggest lesson from my mum Jill's basement was from recording gospel quartets. That built my skills as an arranger. Running a recording studio is one thing, but if you want to be a record maker, you have to bring something to the table. I learned about vocal and instrument harmonies and transferred that knowledge to all my later recording sessions."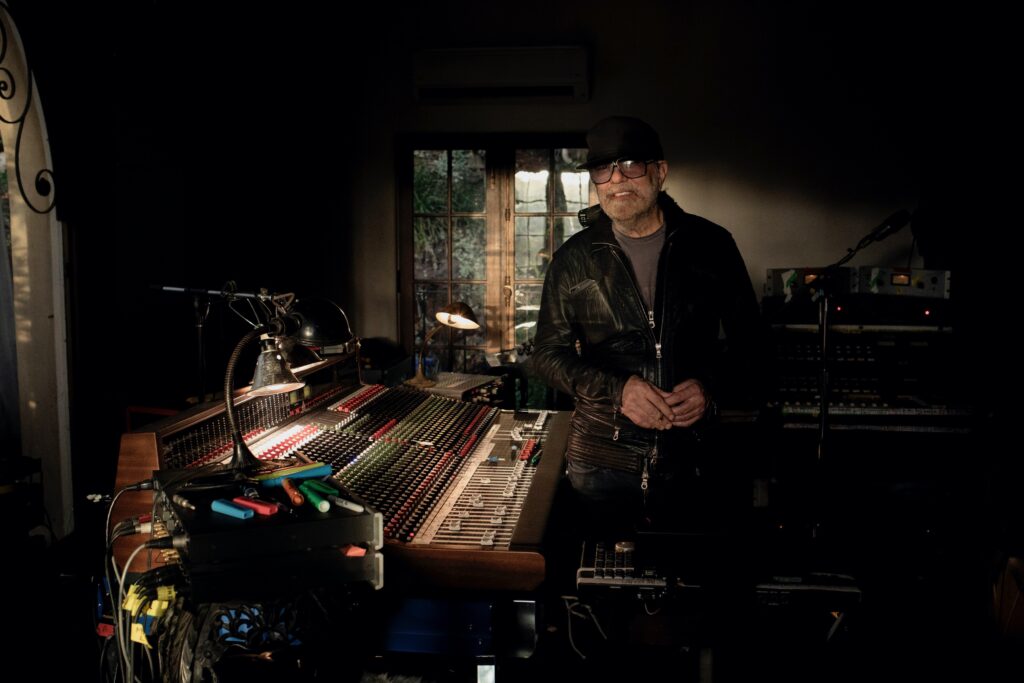 Jocelyne Lanois, younger sister of Dan and Bob and a prominent composer and musician (Martha and the Muffins, Crash Vegas) in her own right, recalls that "there were freaks in the house all the time! It was always exciting, and the fact my mother was so open to it is something of a miracle. She'd come back from work and ask how many it would be for dinner."
Dan gradually realized relocation was essential. "The respect for my mother's house was enough reason," he tells HCM. "She was just the best, never complaining about anything, but it got to be a little too much. Just one bathroom upstairs, with everyone lining up."
He initially considered an industrial unit, a blank concrete slate on which his team could build a studio from scratch. Doidge recalls that a unit in west Hamilton was found, "but then we thought how often does the symphony need to record here? Once every five years? The usual client is one to five people, so let's make a cool space for them."
With ample parking a plus, the house at 38 Grant Ave. was selected and major renovations began. The result was, and still is, a genuinely homey space that enabled Grant Avenue to bill itself as the polar opposite of the large corporate studios in Toronto that dominated the Canadian music industry in the mid-'70s.
The vibe of the house itself was accentuated by the setup of the studio on the ground floor. It's designed to boost both comfort and creativity and has truly stood the test of time. Walk up the outside steps and the control room is on your immediate left. There is no big reception area and security-controlled corridors here – the orthodox layout of the big studios.
That mission control space looks out onto the studio floor, one containing separate vocal and drum booths, but all totally visible to each other, allowing an invaluable unfettered connection between band members and those manning the console.
Setting up Grant Avenue, Dan learned from the mistakes he'd seen at those huge Toronto studios. "I don't tell many people this but I saw so much time being wasted there. People hitting the drums for hours trying to get a sound and it never really got there. I thought this can't be right," he recalls.
"I built what we call house sound.– you have a house and it has a sound. No Toronto studio in Toronto had it, and that was our window of opportunity. People would show up for a session and they wouldn't even bring any instruments because Danny had house sound. My piano was nicely tuned and miked, everything was ready to roll. That made the difference and made us in demand."
Crucial contributors to the Grant Avenue sound were the Bobs – Doidge and Lanois. The former was both a highly skilled multi-instrumentalist and an engineer with great ears and technical knowledge, while the late Bob Lanois was something of a genius with electronics and acoustics. It is now a part of studio lore that he instinctively and accurately thought embedding sand around the windows in the studio would help insulate the sound. And his corkboard on the walls remains.
To help pay the bills, Grant Avenue added in-house production company MSR Productions, creating jingles for radio and TV commercials.
Creative director Ed Roth, who served as a staff producer/composer/advisor at the studio from 1976 to 1982, revelled in this environment. "Grant Avenue was a great sound laboratory producing new musical textures and landscapes, and people worked incredibly long and focused hours to create music. But the secret to the place wasn't the hard work: It was the playful creativity," he says.
"I saw the place as a magical sandbox. You think of an idea and you dive right into the sand, with child-like glee and fearless enthusiasm. And you build your castle. Just think of all the talented artists who created music here. All came to play in the audacious sandbox that Bob and Dan built."
Dan Lanois recalls the commercials business with affection. "Prior to my being permanently in the studio, Bob Doidge and I were on the road playing in show bands. I'd go to Brockville and play in a hotel for a week, and I'd carry a suit with me. I'd play the shows at night, and in the daytime I'd be the sales guy in the suit, pitching jingles to the radio station."
To illustrate that point, Lanois shares a snippet of his $400 jingle for Hamilton clothing store Fay Jackson's. "We can help you look like the woman you want to be," he sings.
Those jingles put a jangle in the studio coffers, enabling it to buy more gear. A real turning point for the studio's reputation came when, through one of the studio producers Billy Bryans and new wave duo The Time Twins, Dan Lanois connected with famed English producer and composer Brian Eno.
Their creative bond was quickly cemented, with Eno spending long periods of time in Hamilton, working at Grant Avenue with Dan on a series of highly influential and acclaimed albums in the ambient music genre, from the likes of Harold Budd, Brian and Roger Eno, Jon Hassell, and Michael Brook.
Eno's presence in Hamilton encouraged Dan Lanois to become much more experimental in the studio, as sister Jocelyne observed then. "Dan drank it in. He had never met anybody who had taken those approaches. He was surrounded by traditional people who really thought he was being pretentious."
In the early to mid-'80s, Grant Avenue was at the top of its game, with major Canadian artists seeking out both its ambience and the production and engineering skills of Dan Lanois and Bob Doidge. The first Parachute Club album and its anthemic hit "Rise Up" were recorded there, along with acclaimed and popular albums by Martha and the Muffins and Luba.
The Eno connection placed Dan Lanois on the radar of such major artists as U2 and Peter Gabriel, and the chance to work with them across the Atlantic proved irresistible, hastening Lanois' departure from Hamilton and Grant Avenue. "I felt I was suffocating there, and the time was right for me to go abroad," he reflects. "I never really came back. When I went to Europe I put in the time and developed my skills and then it was about doing soulful music and special things."
How it carried on
After selling Grant Avenue to Bob Doidge in 1985, Lanois went on to create new studios in New Orleans, California, and beyond, soon establishing himself as one of the most sought-after and successful producers in contemporary music. His all-star resumé includes production credits for Bob Dylan, Emmylou Harris, Willie Nelson, Neil Young, Ron Sexsmith, Robbie Robertson, U2, Peter Gabriel, and The Neville Brothers, plus an ongoing series of acclaimed solo albums.
Lanois' post-Grant success shone a spotlight back on Grant Avenue that proved invaluable to its survival. Doidge was the perfect new captain at the helm, with his calm, warm demeanour and musical and technical skills at the fore.
Taking over Grant Avenue as the new owner was no easy task, Doidge recalls. "I didn't have two cents to my name, but I met Martin Zucker. His father was a wealthy philanthropist in Hamilton, and Martin bankrolled me. He leased it to me, and then we worked out a mortgage and paid all his money back. I took over in June 1985, starting a 37-year journey. We retained the same energy and passion, and it was always about doing the best work possible."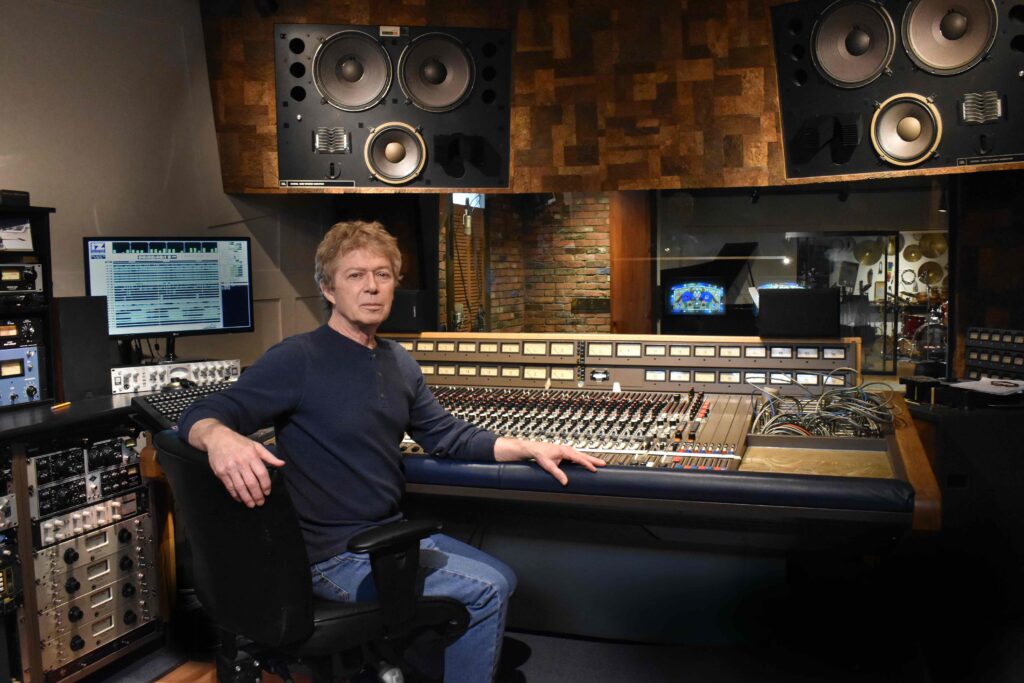 After assuming ownership, Doidge left the jingles side of the business behind, focusing on recording a wide range of local, national and international recording artists from virtually every musical genre. That diverse group ranged from post-punk pioneers Pere Ubu and Allen Ravenstine, avant-garde luminary John Cage, and roots music heroes Los Lobos, Blackie and The Rodeo Kings, and Prairie Oyster, through to jazz vocalist Chantal Chamberland, Ani DiFranco, top Canadian rock bands, such as The Trews, Crash Test Dummies, Finger Eleven, Big Wreck, and others too numerous to mention.
On the recording technology side, Doidge remained old school, faithfully sticking to the gear and the recording approach he knew and loved, avoiding the seductiveness of the latest gadgetry. "Most studios' advertising was based on having the newest gear, but it'd be outdated before it even left Japan. We never advertised once, it was all word of mouth. People showing up for a session were already on board, they didn't care what we used."
For the bulk of its life, Grant Avenue was analog based, not digital, with the jewel in the studio's crown being the famed MCI 500c recording console housed in the control room. Custom-built for Grant Avenue in 1980, it is described by Doidge as "the most important console in history. The Bee Gees did all their work on it, Elton John, The Eagles, and now Bruno Mars. Ours was custom-made for us, with 30 preamps built into the unit. When you look inside, it's almost hard to fathom. The space shuttle and its wiring is perhaps the only thing that comes close. I love the console to this day. I keep maintaining and upgrading it, and I love fixing it."
Doidge adds that "for the last 15 years we've used a recording system called RADAR. It features a 24-track tape recorder used digitally that acts like a 2-inch tape recorder. There is no mouse or screen, you push buttons for play, record, rewind. It does the digital tasks too, editing, copying and pasting. It is so fast, and unlike Pro Tools, it never crashes. After a year of using it, we all agreed it was 10 per cent better sonically than 2-inch tape." Invented by Canadian Barry Henderson, RADAR has also been used by Dan Lanois on all his projects since U2.
Grant Avenue has continued to hire the best producers, engineers, and local session musicians. Bob Doidge's right-hand person at the controls for the past 21 years has been award-winning chief engineer Amy King, and she's eager to give Doidge credit for keeping Grant Avenue going. "People call it 'the house than Dan built.' Absolutely and respectfully, yes. Dan was there for nine years, and Bob for 47. If Dan built the house, Bob certainly made it a home, and I'm so thrilled to have been a part of it."
One meaningful connection King made at Grant Avenue was with famed producer/engineer David Bottrill whose career began there. She recalls that "I grew up as a '90s kid, listening to hard rock and bands David produced, like Tool. I was blown away to learn that he used to sit in the chair I worked in every day. Meeting him at the studio's 40th anniversary party is one of the few times I've been starstruck."
The musical skills of Doidge and King benefitted many studio clients, says King. "An independent artist might come in with just an instrument, and often Bob or I would take five minutes to add another instrument. One of the joys of the job is to have creative input like that."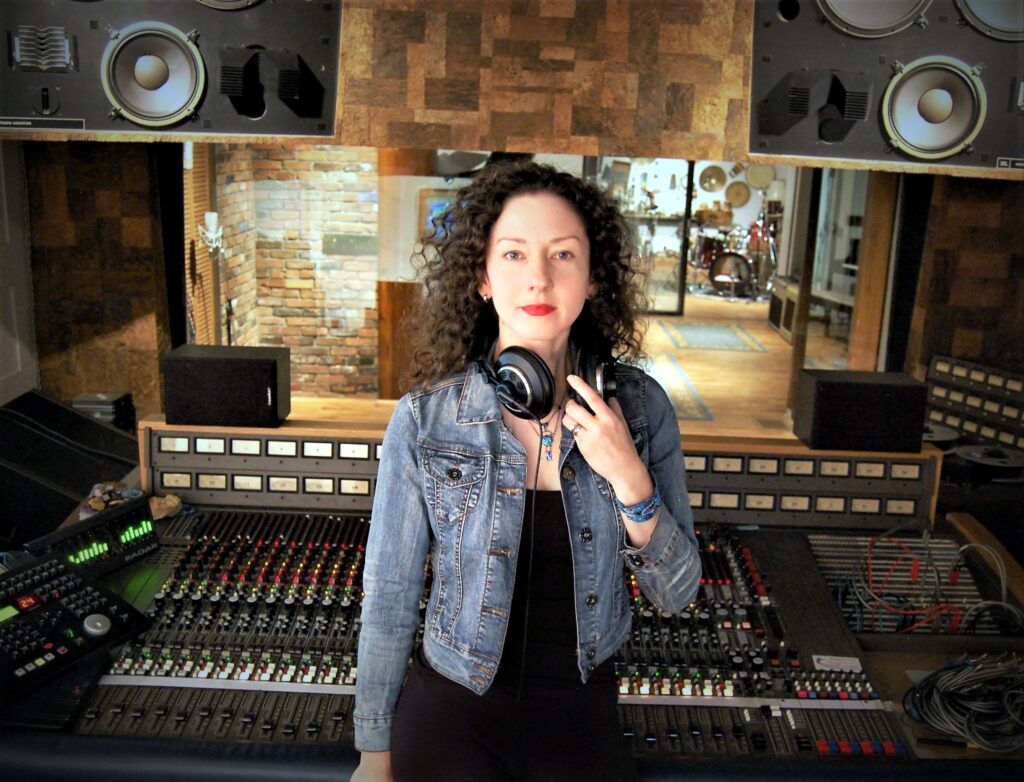 Earlier this year, Doidge decided to put Grant Avenue up for sale and retire from the daily rigours of studio life in favour of spending more time in his beloved Piper Tomahawk aircraft and on archaeological adventures. When asked to name his biggest career highlight, he replies, without hesitation, "working with Gordon Lightfoot." As a teenager, Doidge learned the bass parts to every Lightfoot song, and he notes with pride that "after spending 40 years trying to work with him, I made five CDs with Gord at Grant Avenue."
That began with the 1997 album, A Painter Passing Through, concluding with the July release of Live At Royal Albert Hall, which comes out about two months after Lightfoot's death at 84.
Doidge and Lightfoot developed a close friendship. The most challenging work was on 2004's Harmony, as Lightfoot suffered a near-fatal aneurysm during its recording.
"I played all the instruments on two of its songs as Gord was in a coma in a Hamilton hospital," says Doidge.
What the future holds
Stepping in to buy and operate Grant Avenue are Torontonians Mike Bruce, Marco Mondano, and Andrew Lauzon, all musicians, and all experienced in the music and film industries. Bruce is the founding partner of Aeon Bayfront Studios, an established Hamilton movie and TV studio.
HCM sat down with the trio in the studio control room to get an update on this transition for the studio and their future plans for Grant Avenue. Bruce stresses that "First of all, we are all musicians and huge music fans. This project is huge for us. The ability to step in and potentially save a piece of history and continue its legacy, hopefully for the rest of our lives, that is a big deal."
In-house producer/engineer Lauzon (aka Audio Geek) was very aware of the Grant reputation, and he recalls that "walking in here for the first time, I felt like an eight-year-old with the keys to a toy store."
Changes are afoot upstairs, with an artist lounge and a writers' room in the planning stages. The studio setup and the beloved console will remain the same, with Lauzon explaining that there will be some modernization. "There have been many advances in the way music is made over the last five years, and I really want to develop that in this environment. I see so much potential to move into the future.". New avenues to be explored include remote recording and developing software based on the studio's vintage equipment.
Giving her blessing to the new regime, King notes that "Bob and I are really happy it's not being turned into condos. They have a good team in place and are still focusing on some of the things that make it a legacy building. As long as they maintain that, they'll still have the respect of the people who recorded there over the years. I'll keep going there for as long as people ask me to."
Doidge will also work on projects there, and continue to be the console repairman.
Says Bruce: "Bob and Amy still have their keys to the studio."
Click on an image for an
inside look at Grant Avenue Studio
GRANT AVENUE STUDIO:

WHAT THEY SAY
HCM reached out to some notable clients to help get a fix on the magic of Grant Avenue as a studio.
Michael Timmins (Cowboy Junkies): "When we started looking for a studio to start working on our fourth album (which turned into Black Eyed Man) we wanted to try and find a place that would feel like home. Somewhere that we could melt into and just feel comfortable. Most studios in those days had a very corporate feel to them and that was the last thing we wanted.
"We also wanted to find a studio with a house engineer we could communicate with and a place that had a bit of a history so that we could listen to the music that had come out of there. Grant Avenue ticked all the boxes; set in a house in a Hamilton residential neighbourhood, it felt like home as soon as we walked in. Bob Doidge and John Oliviera were welcoming and talented engineers that we knew could translate our vision tape; and the history of the place and the music that had been produced there was undeniable. So we settled in for the long haul."
Andy Maize (Skydiggers): "We loved recording at Grant Avenue. From our first session in 1989 recording demos with Michael Philip Wojewoda through to the recording of our second and third albums Restless and Just Over This Mountain we always felt comfortable and inspired at the studio. We have many fond memories of recording at Grant … a studio that plays a large part in our Skydiggers' band history."
Lorraine Segato (Parachute Club): "Grant Avenue was a turning moment for me. The first thing I did there was with Ken Ramm, and that's when I met Dan Lanois. I recorded with Mama Quilla 11 and Parachute Club there, and it just felt like a really interesting place in which to really start my music trajectory. Those big Toronto studios were really intimidating, so it was very cool to come back here."
Ken Ramm: "The site of my first recordings in music, Grant Avenue Studio will always stand out in my mind. Whether analogue or digital the Lanois brothers, Bob and Daniel, were always on their game with the latest technology. Equipment that people might call 'vintage' now, I first saw and used at Grant Avenue."
Ian Thomas: "I knew of Grant Avenue and what gear they had but had never worked there. One day, out of the blue, Bob Lanois called, asking what he'd have to do to get me to record there. I certainly liked the idea of not having to drive to Toronto, so I gave him a detailed response, listing all the equipment I needed. These items constituted a lot of money and I thought Bob would tell me to get stuffed. A week later, he called to say all that gear had arrived or was on its way.
"A month later I was at Grant Avenue, recording The Runner. "Hold On" and "The Runner" were big hits for me in Canada, then later hits around the world by Manfred Mann and Santana. The sessions were very productive, and all because Bob Lanois called me and took me seriously. I did some more recording there over the years on various projects.
"I loved it when Bob Doidge took over the studio from Bob and Dan Lanois. I knew Bob Doidge was a gear head (just like me) the very first day we walked into RCA in Toronto to record some Tranquillity Base tracks in 1970. His eyes were out like organ stops! He has such a good ear, his musical and technical talents would have been wasted doing anything else."
David Bottrill (famed producer): "The early '80s was a really exciting time to be working at Grant Avenue. It was formative in my career as it was my first experience with studio life. I used to partially live there in the attic upstairs, sleeping under one of the packing blankets we'd use in the studio as sound isolation.
"Tom Wilson sometimes would call in the middle of the night with a song he just HAD to record that minute, so I'd let him in, set up a couple of mics and record him with acoustic guitar and vocal at 2 a.m. I was just a novice, so I'd take any opportunity to record anyone and learn. Bob Lanois never knew and would probably have been angry at the loss of revenue, but we'd use old stock tape, so at least there were no material costs. It was a joy learning from the Lanois brothers and all the great engineers and other assistants who worked there."
Dave Rave (Teenage Head, The Shakers): "A short story from the summer of 1979. The Shakers were recording their debut single 'Out The Door' with Daniel Lanois. We brought in Gord Lewis of Teenage Head as our lead guitar player. Dan brought in Bill Dillon as our second guitar player. Ed Roth, resident producer and keyboard player, was also there along with our drummer Claude DesRoches. Once we started recording, Ed suddenly realized the song needed piano so he burst in during the take and started rocking hard. Once Rick Andrew and I recorded our vocals Daniel decided we needed some screams, so he came in with a fire extinguisher and chased me around to make them more authentic. All in all, an amazing session. Grant Avenue will always have a warm spot in my heart. Hamilton is blessed to have such a world-class place to play in."
Gerry Young (manager of Martha and The Muffins, Parachute Club): "I wasn't convinced on using Dan or Grant Avenue for the This Is The Ice Age album because in 1982 neither were well known, but because Dan was Jocelyne's brother, and Mark and Martha wanted to do it with him, he was an obvious choice. I liked Dan and Grant Avenue when I first met him, and liked his work even more as things went along."

Edgar Breau (Simply Saucer): "My first encounter with Bob and Daniel Lanois had been in the basement of their mother's Ancaster home in 1974 where they had installed recording equipment and named it Master Sound Studio. Simply Saucer recorded six songs there, which became side one of (cult favourite album) Cyborgs Revisited, released 15 years later on the Mole Sound Recordings label. The interest in that record launched the band's later incarnation and enabled us to tour here and in the U.S.
"I first recorded at Grant Avenue in 1987, recording a couple of songs for Glen Marshall's Hamilton indie compilation 22 Stars, 22 Hits! I also recorded the album Canadian Primitive there, plus more songs in 1989, later released as Shadows of Ecstasy.
"The appeal of Grant Avenue for me was its vibes, very chill, relaxed, abounding with expertise in the staff who went out of their way to bring your musical vision to fruition. The recording gear was top-notch, the approach refined by the great experimentation of Dan and Bob Lanois. The walls with the musical awards, photos of great artists who had recorded there, its cherished history gave a sense of continuity with an illustrious past."
Graham Rockingham (retired Hamilton Spectator music writer): "Grant Avenue brought a lot of A-list musicians to this town – Brian Eno, Bob Dylan, Johnny Cash, Gordon Lightfoot, Bono, to name a few – but often overlooked is the impact it had on local musicians. Guitarists like Bill Dillon, who would go on to record with Robbie Robertson, Peter Gabriel and Joni Mitchell, and Brian Griffith, who would work with Emmylou Harris and Willie Nelson. There were so many who found work and started careers there, including homegrown producers like David Bottrill and Mark Howard. It was an incubator for local talent."
OTHER HAMILTON AREA STUDIO GREATS
The internationally famed Grant Avenue Studio aside, the Hamilton area is home to many other top-notch recording studios. As John-Angus MacDonald of Hamilton-based rockers The Trews tells HCM, "There are just so many studios here. Per capita, Hamilton punches way above its weight. You could do a whole issue on that!"
Here is a glimpse at some of the notable studios.
Catherine North: Located in a converted downtown church, it was established by Glen Marshall and Dan Achen (Junkhouse) in 1999, and has recorded music by such stars as Feist, City & Colour, Broken Social Scene, Arkells, Loreena McKennitt, and many more. It boasts Hamilton's first Dolby Atmos mix system.
catherinenorth.com
Jukasa Recording Studios: Situated in Ohsweken on Six Nations, this space is rapidly gaining attention and notable clients that have included The Trews, Snoop Dogg, July Talk, Alexisonfire, Three Days Grace, Harrison Kennedy, Logan Staats, and Terra Lightfoot. It features the legendary SSL 4072G console, purchased from Abbey Road Studio and offers on-site accommodations and a school of recording arts.
jukasamediagroup.com/jukasa-studios
Halo: This Augusta Street "vibe-centric space designed for creativity" has recorded such artists as Whitehorse, Walk Off The Earth, Envy of None, Golden Feather, and LT the Monk.
halomusic.ca/music
The Mule Spinner: Located in a historic building in The Cotton Factory, this is an in-demand space for live performances, film shoots, and audio and video recording. The space was established by veteran record producers Glen Marshall and the late Bob Lanois, of Grant Avenue fame.
facebook.com/theMuleSpinner
Downtown Sound Recording Studios: It is owned and operated by Mario Petrangeli, an experienced record producer/engineer and member of such bands as The Blue Demons and The High Tides. His studio has hosted the likes of The Dirty Nil, Chris Houston, Simply Saucer, and Dennis Dunaway.
downtownsoundstudio.com