Lead singer for Parachute Club, a longtime social activist and now a member of the Order of Canada, 

Segato says she may have lived in Toronto for 40 years, but she never really left her hometown behind.
2023 is already shaping up as a milestone year for Lorraine Segato. A multi-hyphenated creative talent as a singer, songwriter, and filmmaker, she remains best known nationally as the frontperson of Parachute Club, the Toronto-based group that had major commercial success and a serious cultural impact back in the 1980s.
That band's biggest hit, "Rise Up," is an uplifting anthem that still possesses a potent relevance, as shown by Segato-curated versions of the song in 2018 (country) and 2019 (pop), designed to fundraise for charity.
Segato's work in Parachute Club and her social activism as a longtime feminist and advocate for gay rights led to her being named to the Order of Canada on Dec. 29, 2022. The official citation from Rideau Hall mentioned "her contributions to the Canadian music scene and culture as a pioneer in 2SLGBTQI+ Canadian history."
She was also recently shortlisted for a Lifetime Achievement Award at the 2023 City of Hamilton Arts Awards. This honour has a real significance, as it both acknowledges Segato's deep roots in Hamilton and her return to the city in which she was born and raised. The bulk of her creative and social endeavours may have taken place in Toronto, her home for 40 years, but she has never forgotten those origins.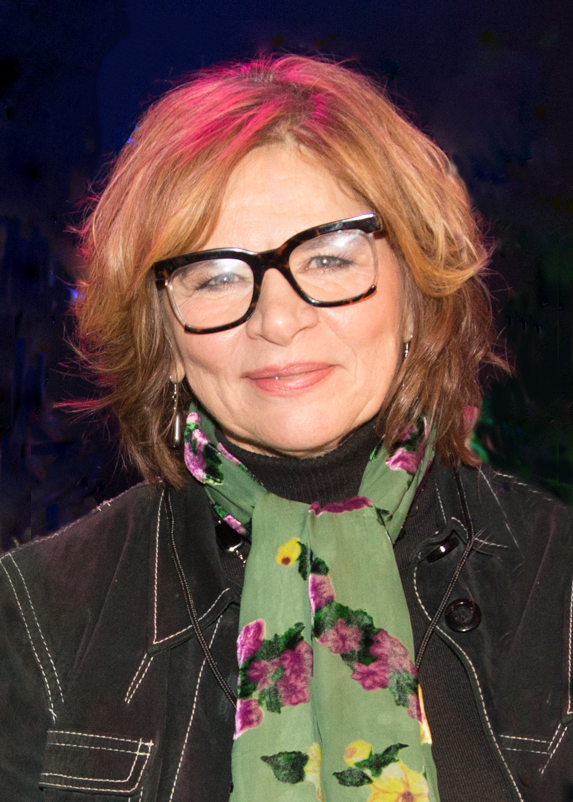 Chatting with HAMILTON CITY Magazine over a beer at The Brain, Segato stresses that "although I was away from the city for so long, I've always been the Hamtown girl. I talk about it in my solo records and plays, and it has informed every aspect of who I am and what my core values are. I take that with me and that's why I chose to accept the arts awards nomination."
Segato was born on Wentworth North between Burlington Street and Barton, the daughter of hard-working Italian immigrants. She now reflects that "those early experiences of growing up here, the daughter of immigrants and experiencing what that meant in the '60s and early '70s, well, it wasn't easy at certain points. Later we had terms for it, like bullying and racism, but it made me strong. I was considered by my early friends to be a scrapper. I was getting beaten up going to school so I had to learn how to fight back," she says.
"I could have become something of a bully myself, but I decided from that narrative I was living out to use my energy to. in a way, give voice to the marginalized. It turned me in this other direction, and solidified my core values. The idea that connection to the community and the family is really important came out of being here."
As did the strong work ethic that has permeated Segato's fascinating creative career.
"My dad worked at Stelco, but he had an accident and decided he couldn't do it anymore. My mother Maria wanted to be a hairdresser, so he went to hairdressing school. That would not have been considered cool but luckily all the women loved having the handsome Silvio do their hair at the salon my parents started. It was a happening scene, but they worked so hard all the time, and that affected me deeply."
Music captured her imagination at an early age. "From the age of 11, I was bugging my parents to buy me a guitar. My godfather ran a Hamilton music store, Pongetti's Music, so it was a good guitar."
She first attended Cathedral Girls High School, until, she recalls with a chuckle, "I was gently told to maybe move on to a more mixed school." Her family had moved to the Mountain, so Sir Allan MacNab Secondary School was the next option.
"My first gig ever was at my Grade 12 graduation there. A guy called Bruce Cameron and I sang and played guitar. Years later, when I went to Grant Avenue Studio to record, he was an assistant there."
The siren song of a life in the creative arts soon lured her away. "I already knew I wanted to be a musician then. I looked for courses that would help me find a pathway for that, so I went to film school at Sheridan College, from 1974-76. I took a recording and engineering course and majored in film, and that really opened my world to everything."
Relocation to Toronto followed in 1978, but visits to her Hamilton family remained a constant. She also did some early recording at Hamilton's famed Grant Avenue Studio, first with Toronto musician Ken Ramm and then with Mama Quilla II, the group she fronted prior to Parachute Club.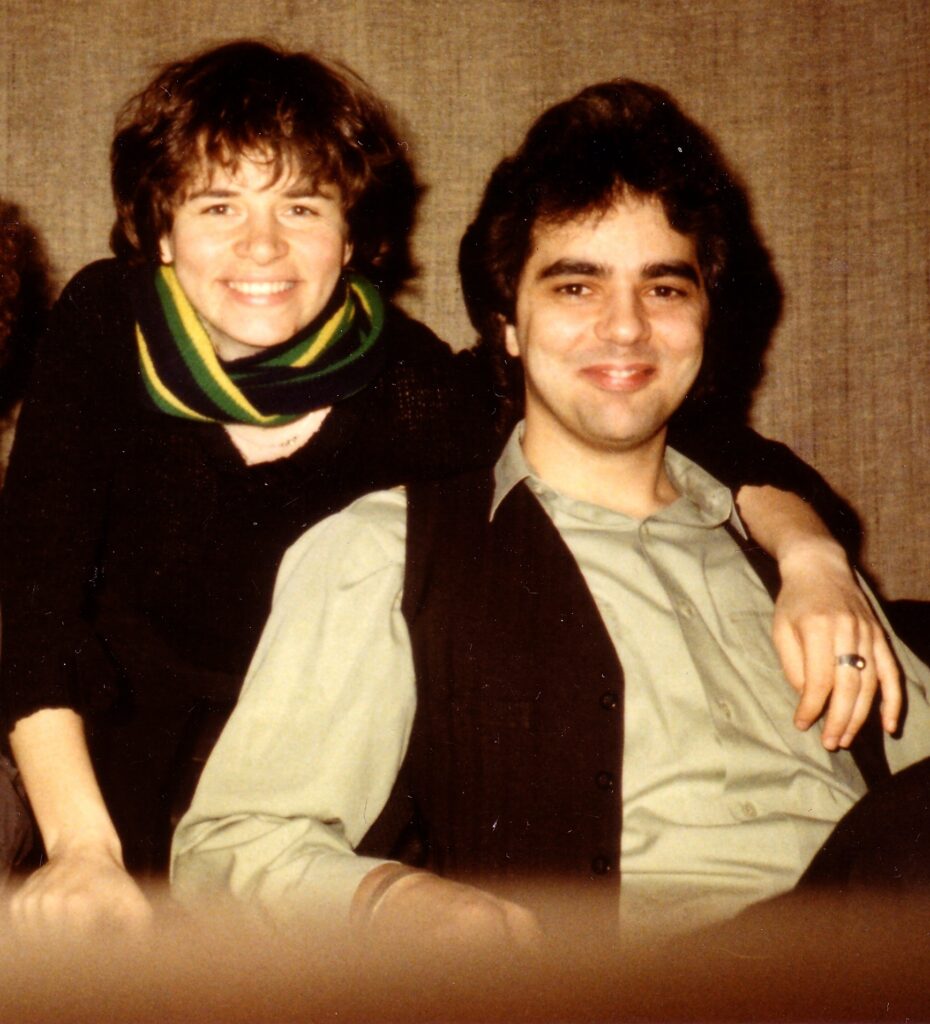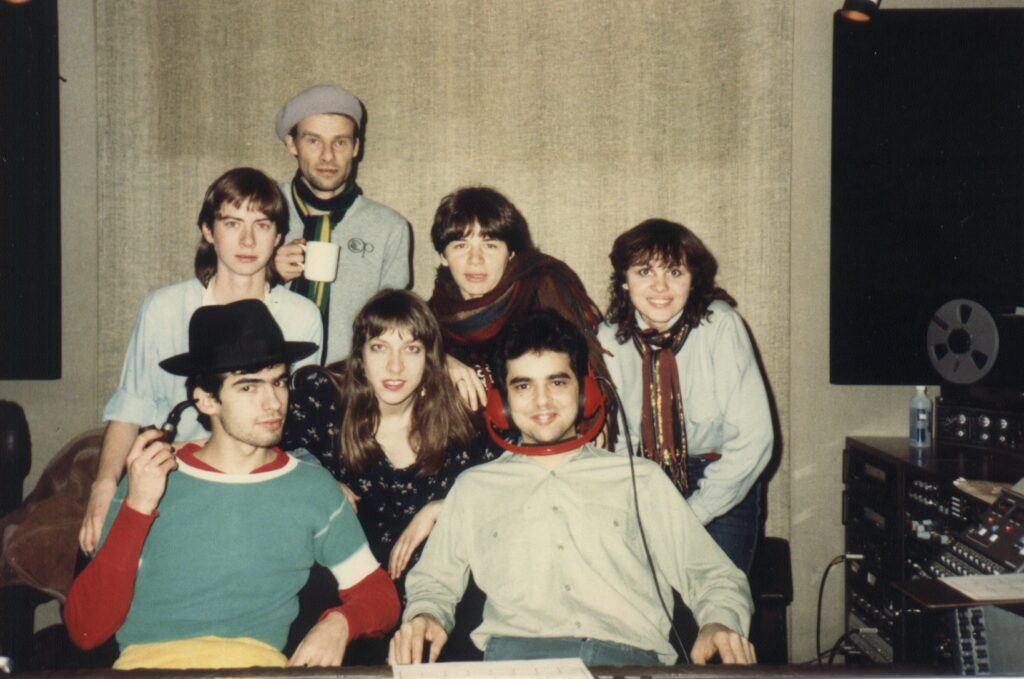 In Mama Quilla II and early '80s outfit V, Segato quickly made a splash on Toronto's fertile Queen Street West scene prior to forming Parachute Club (alongside Mama Quilla bandmates Billy Bryans and Lauri Conger) in 1982. When it came time to record their debut album, Grant Avenue was the logical choice.
Released in 1983, the self-titled Parachute Club album spawned the huge hit "Rise Up" and propelled the group to national stardom. The large band had an eclectic and rhythmic sound, and Segato's strong voice and charismatic stage presence was at its core.
The heyday of Parachute Club lasted until 1988 and featured the release of three acclaimed and popular albums. After splitting in 1988, the core members reunited from 2005 to 2012 for occasional performances.
That group's legacy includes five Juno Awards, two Platinum and one Gold records, a SOCAN Classic Award for "Rise Up," and induction into the Indie Hall of Fame. With the breakthrough debut album turning 40 this year, Segato hints at "some cool stuff coming up in the fall" around that milestone.
Parachute Club often played Hamilton shows, including Festival of Friends and Pride, and Segato singles out two for mention. "Our first gig here was a biker bar on James Street North, with an audience comprising 15 bikers and my family. Several years later we played Hamilton Place, and my 90-year-old grandmother was in the audience. I was wearing this Le Chateau outfit and I think at one point my breasts fell out. I was mortified for my grandmother, a very regal and elegant woman, but I also remember her standing up during 'Rise Up'!"
Segato has always looked forward, not back, but she is currently going through her extensive archives, to be donated to the University of Toronto. "That is not just P Club but all the projects I've been involved with over these years," she says.
"A lot of what happened with Parachute Club is that I became ambivalent about the business. I was unsure whether I wanted to be in or out, but I always wanted to utilize creativity in music to push forward issues that were important to me."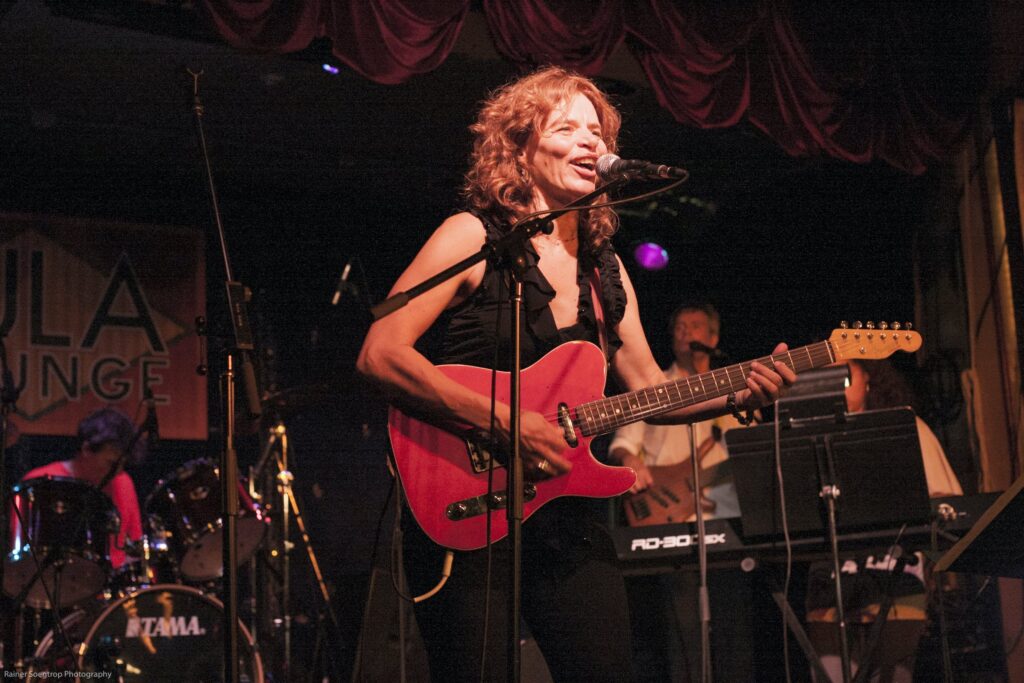 That mission gained in importance with Segato's post-PC solo career, which has encompassed three solo records, documentary films, theatre work, and continued social activism. She was able to combine many of these roles when she was appointed artist in residence by developer The Daniels Corporation in downtown Toronto neighbourhood Regent Park in 2014.
That position lasted two and a half years, and Segato found it a richly rewarding experience. Her projects there included the acclaimed Wild Women (Don't Get The Blues) series, featuring established and emerging female artists, and the Legacy Salon Series.
Her filmography includes directing and writing TV documentary, Queen Street West (Q.S.W) The Rebel Zone, winning an award as the most promising new female director at the Inside Out Film Festival. In 2015, she narrated and conducted interviews for Lowdown Tracks, a documentary about homeless musicians in Canada.
Segato has toiled for many years on the writing of a one-woman show, Get Off My Dress. She is currently revising that to incorporate material from the family situation that has brought her back to Hamilton (specifically Dundas).
"It is an interesting full-circle moment for me. I came back because my father has dementia and is in longterm care and I wanted to look after my mother. Luckily I am in a moment where I can give back to them."
A gradual relocation began in 2019, and intensified with the pandemic, a period Segato says "gave me the time and space to think about what I want to do in the last third of my life. With my move back to Hamilton, I am planting seeds that I know will grow into my next creative projects."
One major project in recent years has been in the leadership field. She recalls that "as I was entering my 60s, a friend of mine, (Olympic champion swimmer) Mark Tewkesbury, asked me to join his team. We are now six people running this boutique leadership course, and I'm loving it and dreaming of a course I'm going to do for young artists."
So, even as honours like the Order of Canada come her way, don't expect Lorraine Segato to ease up. "I've never been that person to rest on laurels," she stresses. "Now I think I have to live up to this by getting my shit together and working really hard."