Andrew F. Sullivan's near-future horror story The Marigold tells of a city haunted by the dead.


The Marigold is the story of a city eating itself.
Set in Toronto in the not-so-distant future, a sentient fungal mould, known as the Wet, has infiltrated the city's infrastructure. Most cases are caught early: the Wet "seeping out of an electrical box or appearing in splotches in an elevator lobby." Some are much more severe, warping buildings and the people within them. One of those buildings is the Marigold, a gleaming condo tower that's crumbling around its residents.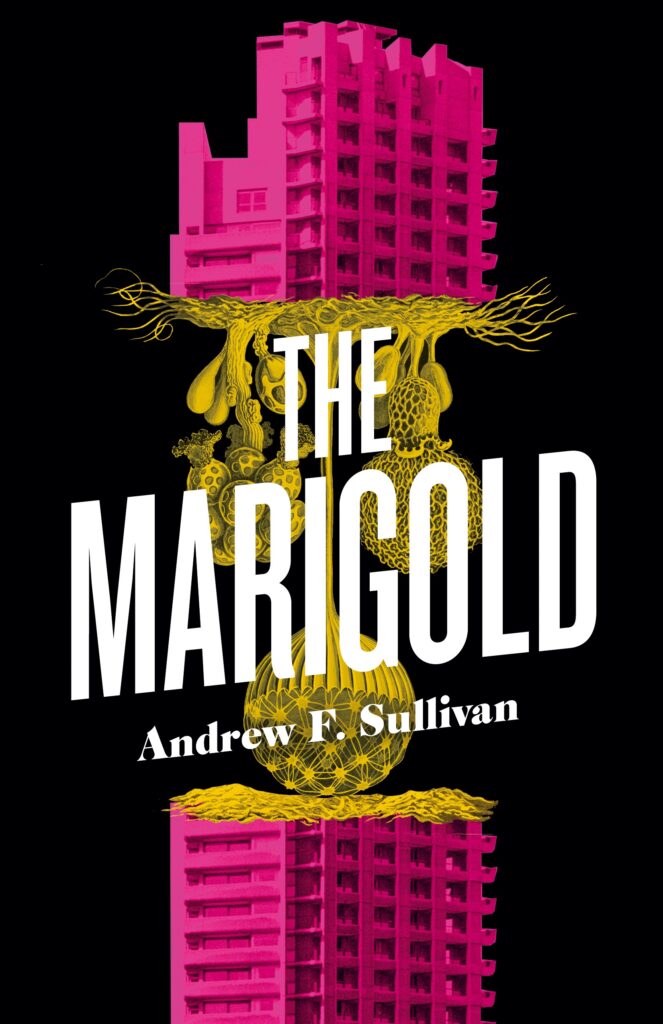 "The Marigold is a haunted house story writ large on a city scale, packed full of sewer monsters, technofascists, real-estate agents, and raccoons," says Andrew F. Sullivan, the book's author. "It's a novel told through a variety of voices all haunted by the dead."
Sullivan, who grew up in Oshawa, moved to Hamilton four years ago. By then, The Marigold was half-written. He completed it here at a fairly ferocious pace, inspired by experiencing the city on foot rather than from a car window in the early days of the pandemic.
"I'd written the vast majority of the book before the pandemic started," says Sullivan, who took a break from working on the manuscript when the first lockdown hit in 2020. "After about three months, most of my earlier assumptions about how various levels of government and corporate partners would react to something like a fungal infection in our infrastructure still felt true, so I went back to writing the book. If anything, it strengthened my resolve to finish the novel. Life does not stop," he says.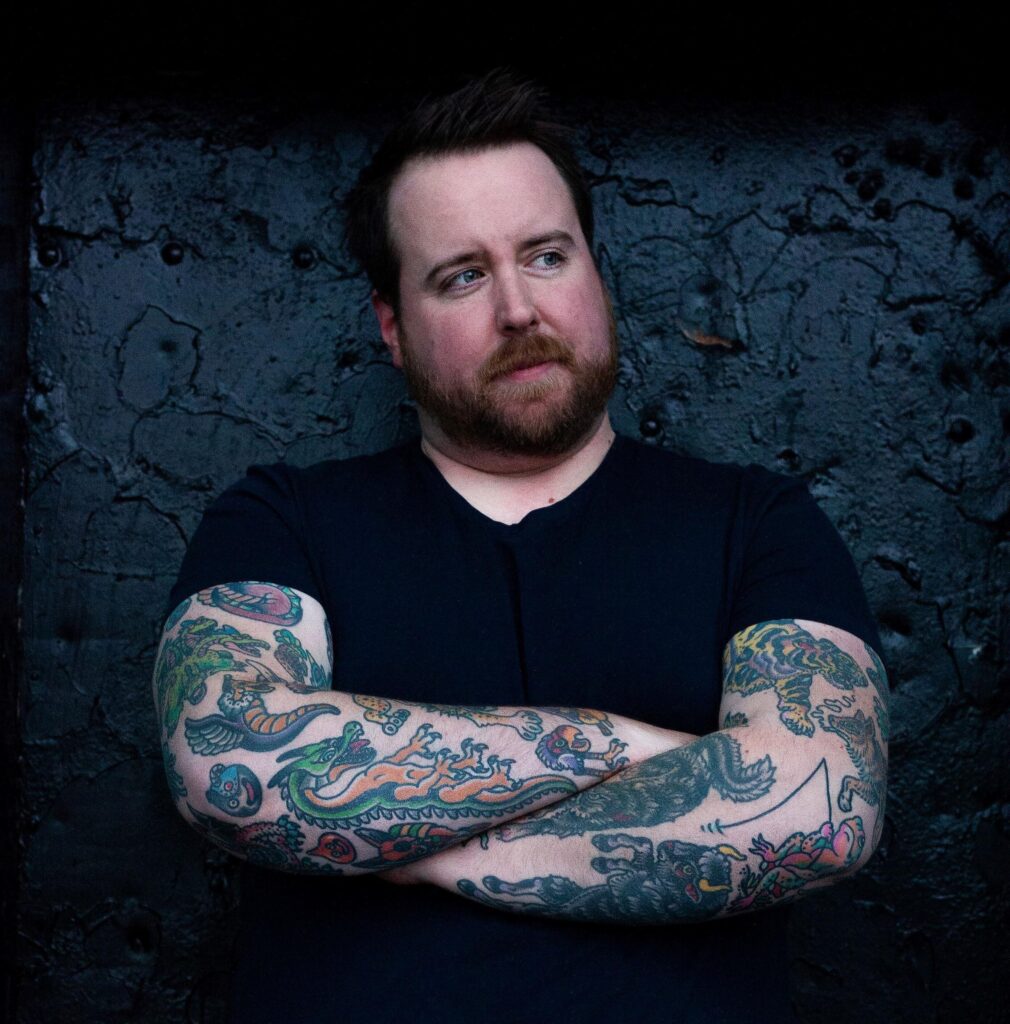 Sullivan, who lives in the city's east end, says you're likely to find him at home in his office at night or on long weekends, fitting in writing when he's not at his day job.
"I am not a coffee shop guy, but will declare my allegiance to Café Baffico," he says. "I [also] appreciate having The City & The City Books close by on Ottawa Street for books. Janet and Tim have worked hard to build up some literary community in the east end and it's been a great way to discover new relationships and strengthen old ones," he adds.
Sullivan calls Hamilton a city that really does love books. It's not a bad reputation to have!
"The recent Sharp Words event made that clear to me, as has gritLIT. We need to nurture that impulse," he says.
OTHER LOCAL BOOKS TO READ THIS SUMMER
I Am: My Journey to a Creative Life
Linda Joyce Ott
After surviving five cardiac arrests in one night following an accident, Linda Joyce Ott makes a promise to herself. She vows to ditch her career and spend the rest of her life writing fiction and creating art, fulfilling a decades-long quest to live a fully creative life. Her new book, I Am: My Journey to a Creative Life, is one result of this promise fulfilled. In it, Ott searches her memory and sifts through decades of personal journals to better understand how her relentless pursuit of career success eclipsed her creative dreams. Illustrated with full-colour images of Ott's art, I Am is the perfect read for anyone with a restless heart or creative ambition that can't – or shouldn't be – silenced.
To Refrain from Embracing
Jeffrey Luscombe
If you spent any time in Hamilton in the 1970s – or have at least heard stories about it – you'll recognize a version of the city not-so-long gone in To Refrain from Embracing. The anticipated new book by Jeffrey Luscombe, author of the critically acclaimed coming-of-age novel Shirts and Skins, is centred on Ted, a veteran who has just attempted suicide. With Ted at the infamous Hamilton Psychiatric Hospital, his wife Gloria is left alone with the family finances and growing concern for the well-being of their young son. An engrossing novel from start to finish, To Refrain from Embracing is a darkly comedic look at one Hamilton family's experience with mental health, class, race, and sexuality.
The Mouth is a Coven
Liz Worth
Liz Worth is a poet, essayist, and novelist who has been nominated twice for the ReLit Award for Poetry. However, her resumé doesn't end there. She's also a tarot reader. Forcing readers to confront the unknown, her eighth book and second novel, The Mouth is a Coven, is set in the fictional town of Starling City, where spirits can be found on every corner and local vampire lore punctuates conversations. It's here that protagonists Blue and Julie learn first-hand that being a vampire is nothing like you see in the movies.