Nathan Whitlock's new book Lump features 

dark humour, unlikeable characters and the fatal contradictions of a modern family.
In Lump, the latest novel by Nathan Whitlock, even the most unlikeable characters are not quite evil. "In fact, that was the whole point of the book," says Whitlock. "Even people who have empathy and some sense of self-awareness are capable of awful things. The best people have blind spots."
A darkly funny novel, Lump introduces readers to Cat, a discontented middle-class stay-at-home mom whose mundane life is set ablaze by multiple crises at once, including an unexpected pregnancy and a cancerous lump in her breast. Cat does what many of us might want to do in this scenario – she runs away from her life and responsibilities. What comes next is a satirical book about relationships, privilege and the need to escape.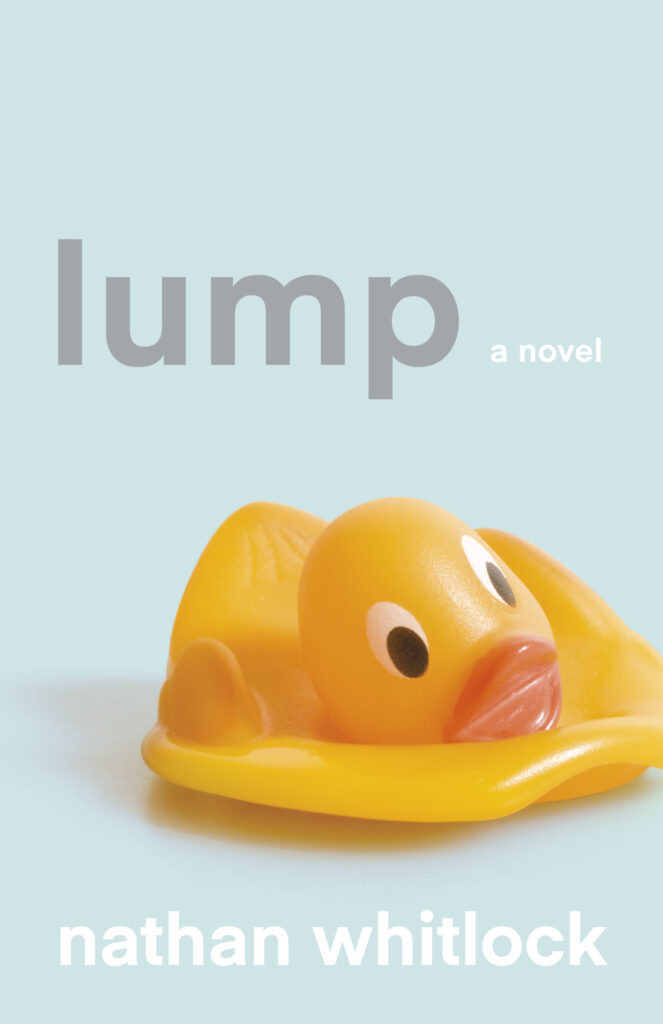 "It's also about parenting and marriage and class and creepy men who never quite grow up and gentrification and the occasionally fatal contradictions that exist in every modern family. And there is some yoga!" adds Whitlock.
When asked about the sometimes despicable characters that populate Lump and the literary world's obsession with likeable characters, Whitlock says, "I've always been baffled by the whole discussion of likeable versus unlikeable characters. Most of the characters from the novels and stories I love are people whom I would not trust to walk my dog," he says.
A fairly recent transplant to Hamilton from Toronto, Whitlock wrote the bulk of Lump, which is set in Toronto, before moving here. However, Hamilton is where he did much of his revising and editing.
"My wife (Meaghan Strimas, herself an award-winning writer) sometimes makes fun of how quickly I fell in love with living here – I think it took me about 12 hours," says Whitlock.
"We moved here weeks before the iron door of COVID came down, so we are still in the process of discovering the city, now that it is open again."
Since moving to Hamilton, Whitlock (who has contributed to HAMILTON CITY Magazine) has launched a new podcast called "What Happened Next: A Podcast About Newish Books," which features honest, funny conversations with authors about what happens when a new book isn't new anymore. His guests have included local authors Erin Pepler and Nicola Winstanley, among many others.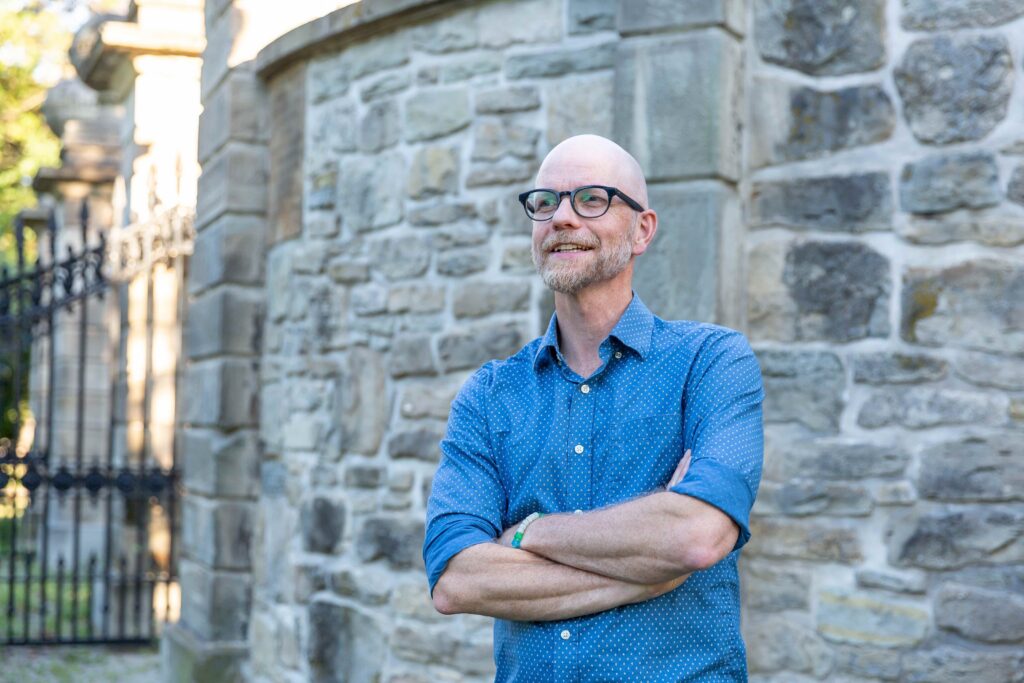 "The best conversations I have with writers are about frustrations and struggles and humiliations: Events where nobody shows up, interviewers that forget the name of the book, the hell of Goodreads reviews, etc.," says Whitlock. "I can talk about that stuff for hours!"
Talking and writing aren't Whitlock's only talents. He's also a drummer, recently forming The Approximators, a live karaoke band that was born at the Sharp Words Book Fair at Hamilton's Bridgeworks in February. It's become a monthly thing at the Casbah that has featured local writers such as Jamie Tennant, Sheila Murray, and Amy Jones getting up on stage to sing their favourite tunes.
"The thing I love about Hamilton's literary community – which I am also still getting to know – is the same thing I love about the city, which is that there is so little anxiety about status and competition and 'brand,'" he says. "People here are far less interested in acting cool – which, ironically, makes them cooler."
So, what's next? Whitlock is halfway through a messy draft of his next novel. This one will be set in Hamilton.
OTHER
GREAT
LOCAL READS
Hope for the Best, Plan for the Rest: 7 Keys for Navigating a Life-Changing Diagnosis
Dr. Hsien Seow and Dr. Sammy Winemaker
Friends, colleagues at McMaster University, and now co-authors, Dr. Hsien Seow and Dr. Sammy Winemaker have spent their careers helping those facing serious, often terminal, illnesses. Together, they've launched the "Waiting Room Revolution" an advocacy initiative that includes a podcast, and now a book, that aims to improve the patient and family illness experience. Hope for the Best, Plan for the Rest draws on their decades of experience caring for thousands of patients, revealing seven keys for a better illness experience. Talking about death isn't easy; however, this essential guide will equip patients and families with real-life stories, tips, and exercises that will empower them after a life-changing diagnosis.
Amy Wu and the Ribbon Dance
Kat Zhang; Illustrated by Charlene Chua
Illustrated by Hamilton's Charlene Chua, the Amy Wu picture book series by Kat Zhang follows a Chinese-American girl who shares her culture with her friends through food, art, and more. The newly released fourth book Amy Wu and the Ribbon Dance is a love letter to Chinese ribbon dancing, taking readers along on a musical journey brought to life by Chua's vibrant illustrations. Chua's work has won several illustration awards and books she's illustrated have been nominated for OLA Blue Spruce & Silver Birch, Lambda Literary Awards, USBBY Outstanding International Books, and other honours.
The Great Outer Dark
David Neil Lee
Nearly a decade after it began, David Neil Lee's Midnight Games Trilogy concludes with its final installment — The Great Outer Dark. The trilogy, in which the Cthulhu Mythos (a fictional universe, originating in the works of American horror writer H. P. Lovecraft) comes to life, takes place in post-industrial Hamilton, urging readers to not only expect the unexpected but to expect the impossible! In The Great Outer Dark, Lee takes readers on a voyage across the galaxy with protagonist Nate Silva who "arrives home to find Hamilton in the grip of a monstrous triumvirate." Lee, a master of suspense, once again keeps readers on the edge of their seats.