The city's celebration of the cold season has been around since the mid-1970s and this year it 

brings together more than 60 events and a Winterfest HUB on the rooftop at Jackson Square.
Hamilton has a pretty remarkable collection of festivals. From the street-filling blockbusters to the near-historic legacy events. In parks and fields, recreation centres, parking lots and arenas – Hamilton does festivals every way a city can. But few are as diverse and far-reaching as Hamilton Winterfest.
Launched in the mid-1970s, Hamilton Winterfest is now a co-production between the City of Hamilton and local non-profit organization Cobalt Connects. It brings together more than 60 events produced by community groups, arts organizations, environmental groups, the Hamilton Public Library and civic museums. This decentralized model means events are spread across the entire city and cover a wide range of activities so everyone can find their place in the festival.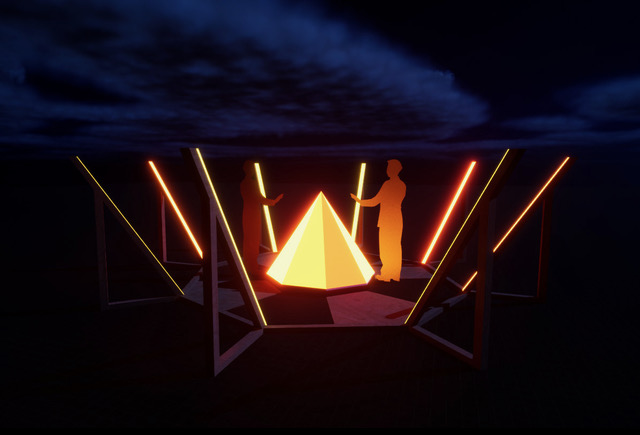 With the aim of drawing more locals and tourists to explore our fair city in the cold of February, Winterfest has grown considerably under the partnership. This year, through funding from the City of Hamilton, the province, FedDev Ontario, the Ontario Trillium Foundation, Incite Foundation for the Arts and a growing family of sponsors, Hamilton Winterfest is bigger and better than ever. This investment improves the marketing reach for all events, provides base funding to key projects, and enables Cobalt Connects to create the Winterfest HUB.
The Winterfest HUB, running from Feb. 10-20 on the rooftop plaza of Jackson Square, will present 20-plus art installations made by artists from across Canada and France, two free concerts, the FROST QUEENS Drag performance, a theatre piece from Shakti Fine Arts, a Valentine's Day Party, and a Family Day Extravaganza in partnership with the Art Gallery of Hamilton and Hamilton Public Library. The HUB also includes an outdoor skating rink, local food vendors and special hidden prizes every day throughout the festival.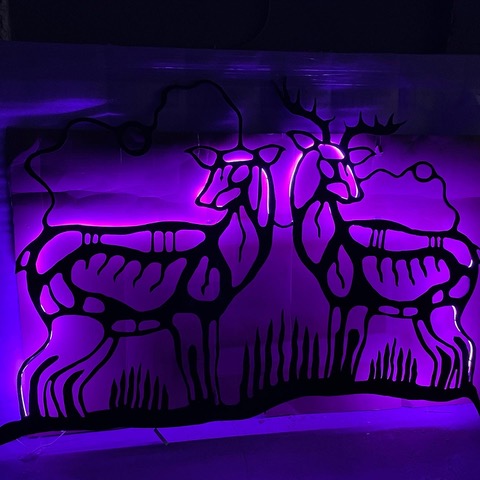 "We're thrilled to be back in full swing and can't wait to show the community how great the rooftop of Jackson Square can be once you let artists loose on it," said Winterfest producer Jeremy Freiburger.
"The festival is supporting two key charities this year. Neighbour to Neighbour is collecting non-perishable food items at the HUB, and Hamilton Aerial Group is doing a remarkable show to raise funds for the Hamilton Alliance for Tiny Shelters project. We love seeing our festival giving back to the community this time of year."
Explore the website or digital magazine to find the beautiful, bold and bright events that are just right for you and venture forth out into the cold.