Innovative hometown brewery Collective Arts has created its 

vision for the 'world's most refreshing art gallery' right here in Hamilton.
For more than a century, Hamilton has been known as the Ambitious City – a place for tenacious entrepreneurs to grow big dreams against a backdrop of industrial innovation and an eclectic arts and culture scene. Among the many businesses to have cropped up across the city, no other epitomizes the motivating moniker quite like Collective Arts Brewing.
The bustling Burlington Street East brewery borders the city's salt-of-the-earth industrial zone and edgy North End art district – the birthplace of Hamilton's creative renaissance. It specializes in hoppy pale ales with art-forward labels featuring creative talent from around the world. It's also home to an impressive production facility, retail store, taproom and ultra-express home delivery service to cater to craft beer drinkers. And its biannual call for art has featured more than 2,500 artists on beverage labels, with more than 50 million cans and bottles distributed globally.
Plus, Collective Art's portfolio of products has expanded beyond beer to include top-shelf, award-winning spirits, ciders, canned cocktails, botanical waters, and even cannabis-infused beverages. So, how did a gamble on fusing together art and beer grow into a full-blown craft beverage empire?
"Being rooted in creativity, our thought was if we did it authentically and purposefully, it would allow us to stand out from the crowd – not just locally but anywhere in the world," says Matt Johnston, co-founder and CEO of Collective Arts. "After that, we could expand to other like-minded categories where the consumer values creativity. That's the journey we're on."
How The Journey Started
In 2011, Johnston and co-founder Bob Russell hatched their dream project. They wanted to collaborate on something new – a company that not only fostered creativity, but was perpetually changing to always be engaging with its consumers.
Both had ample experience in the alcoholic beverage industry and in building brands that resonated, emotionally, with the people they served. They also knew how challenging it could be for talented artists and musicians to be seen and heard, locally and on the global stage.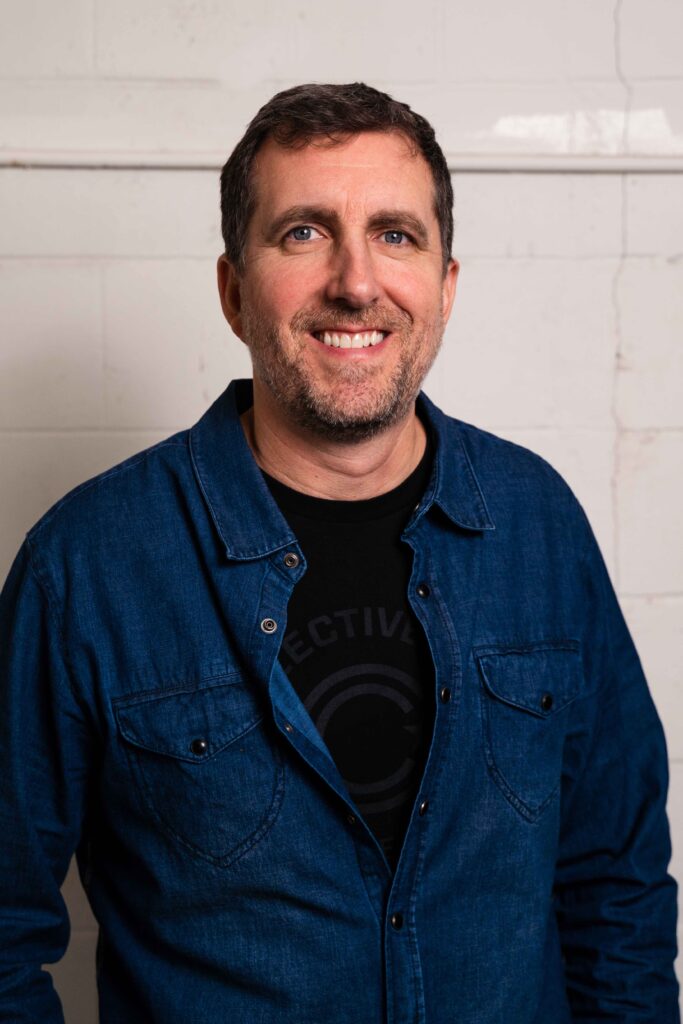 "That's when we had the idea that a brewery could actually be a platform to champion emerging artists, and how we could use beer labels to create the world's most refreshing art gallery," Johnston explains. "Through quality and creativity, both inside and outside of the can, we could engage people not only in Canada but around the world."
The problem was, as Johnston puts it, the pair had "little money in their jeans." They also didn't have a production space, staff or equipment to
make beer. But with that rare blend of determination and grit that makes succeeding the only option, the pair turned to existing breweries for help to produce their starting lineup of craft beers – an arrangement known within the industry as contract brewing. And while beverage recipes were in development, Johnston and Russell made their next pivotal move – they reached out to a vast creative community to inspire the art-fueled labels
that have come to characterize Collective Arts.
"About six months prior to pouring our first pint, we did our first global call for art," Johnston recalls. "That was a scary feeling – going out into the arts world and saying, 'Hey, we haven't made any beer yet, but we want you to trust us to take care of that …and we'll pay you a stipend. Plus, we'll only have limited use of your work, so we're really artist friendly."
Untapping a Creative Community
Amazingly, Collective Arts' inaugural call for creative received an overwhelming response from multimedia artists worldwide. More than 800 submissions later and the brewery released its first beers with carefully curated labels showcasing the work of more than 90 visual artists, musicians, filmmakers and photographers. This enabled consumers to visually discover the artists being featured on their beer, while also creating a brand experience like no other on the market.
"For the time, what we put forward was pretty disruptive," Johnston says. "We really weren't sure if it was going to be the art or the beer community that was going to embrace us."
As it turns out, both did. Soon after launching, Collective Arts' flagship product, Rhyme & Reason, became the top-selling beer in Ontario. Its near-instant success left Johnston and Russell with another problem. If they were going to keep up with demand, they needed a space of their own. That's when they turned to a 67-year-old defunct brewery in Hamilton formerly operated by Lakeport.
Resurrecting Hamilton's Brewery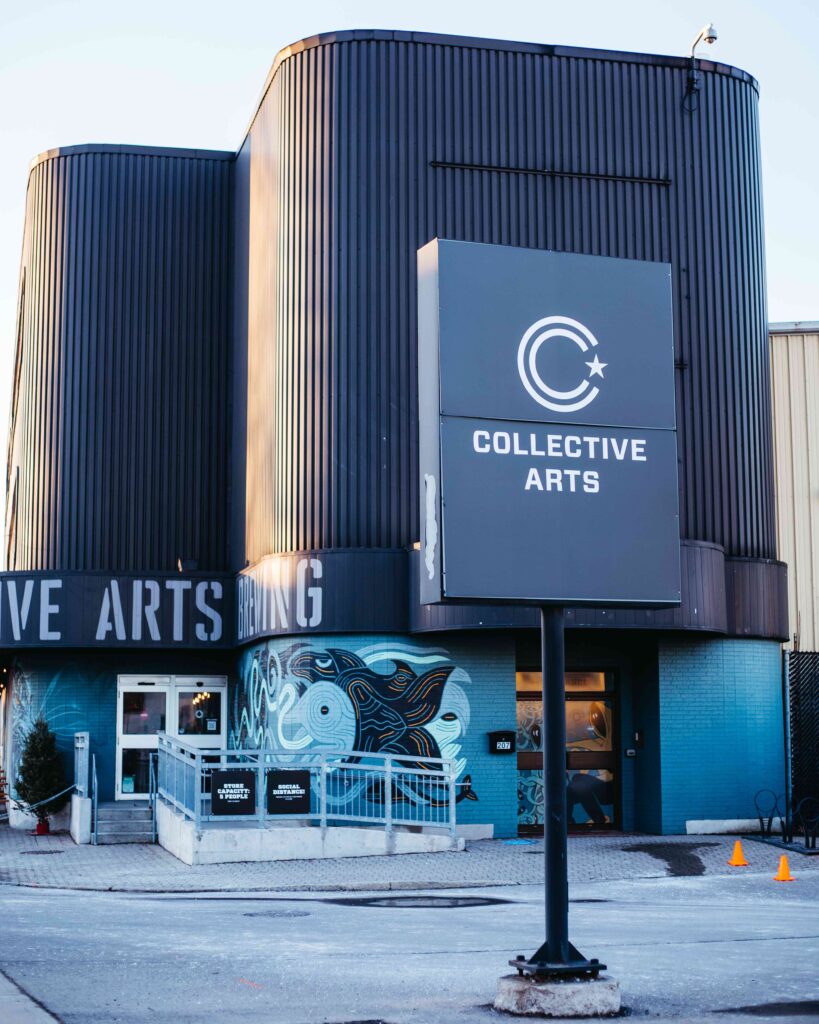 In 2007, Labatt/AB InBev bought Hamilton's Lakeport Brewing Company with the intention of shutting down the 50,000-square-foot brewery known for its "buck-a-bottle" beers. In closing its doors, the conglomerate made it next to impossible for another brewery to operate in the facility.
"The building was torched, concrete was poured into the drains, lines were cut, and equipment sold for scrap," Johnston says. "At the time, we thought there might be some benefit to moving into a space that was once a brewery – but we were wrong."
Getting the facility up and running to produce beer again would be an incredibly labourious process. Even so, after scanning the region for a space to set up shop, both Johnston and Russell were drawn to the derelict building for a number of reasons.
"For one, Bob and I were born in Hamilton and have a love and affinity for the city. It's also such a dynamic city that's both industrious and creative, so it felt like home to us," Johnston adds. "Plus, craft beer is the antithesis of global, multinational breweries. It just felt right to be able to resurrect a brewery on a site that a macro-brewery shut down."
Keeping the Party Arty
Today, Collective Arts products can be found in parts of the U.S., Europe, and Asia. A second taproom and innovation brewery is located in the hip Trinity-Bellwoods neighbourhood of Toronto. A satellite location slated for New York City's Brooklyn borough has been a long time coming, however, plans to bring the brewery to life are still in the works. But despite Collective Arts' wide reach, the revitalized Burlington Street brewery continues to serve as headquarters and home-base for the more than 100 people it employs.
Before the COVID-19 pandemic, the brewery's annual Liquid Arts Festival invited local and international breweries to pour beer for crowds of people, while live music and art unfolded around them, including massive murals on Collective Arts' walls. Johnston says the festival's return, along with other experiences that have helped put Hamilton on the map as a destination for craft beer coupled with a cool arts scene, is definitely in the cards for the near future.
"We have an obnoxious internal goal of being a pride point for the city – a company that people would be proud to say is from Hamilton, and one that brings value, not only through jobs, but through the events we do, and contributing to the quality of life of Hamiltonians," says Johnston.
So, what words of wisdom does Johnston have for other visionary entrepreneurs who may turn to Hamilton to follow their dreams?
"When you have a big dream, you want to run as fast as you can towards it, but it's good to be patient and thoughtful. It's important to have that big white light at the end of the tunnel to run towards, and that you still want to run towards, even when you get knocked down a couple of times," Johnston says. "And at the end of the day, it's good to be excited for what's ahead. That's what motivates us – the mission in front of us to bring creativity to the every day. Because creativity makes the world a better place. Creativity leads to better decisions, a better life, a better culture. If we can provide some of that inspiration to others, then we'll take the bumps and bruises along the way."