Kensington Avenue North business has found a 'forever home in Hamilton,'  

jamming more than 50,000 costumes, wigs and accessories into a former church.
At Theatrix Costume House, it's dress-up day every day.
This place at the corner of Kensington Avenue North and Cannon Street, in what once was a Gospel church, is literally jam-packed with costumes, wigs, hats, accessories, and mascot heads. It serves school, community and professional performing arts companies, film and TV productions, cosplay, photography shoots, burlesque and drag performers, themed weddings and corporate branding shoots.
There are hundreds of seasonal and mascot costumes, too.
"Every single piece has been made in-house. This is a collection of costumes that has been building since 1965," says owner Gina Anki. She talks a lot about fate when it comes to setting up shop in Hamilton.
"I am your fairy godmother, ready to create a unique custom design costume, outfit a musical or select themed costumes for a special event," she writes on her website.
Costumes are organized by shows and eras. Every nook and cranny of this former house of worship is packed with labelled shelves, bins, racks and boxes.
"It is utter chaos but we know where everything is," Anki half-jokes. "This is the largest closet you are ever going to find."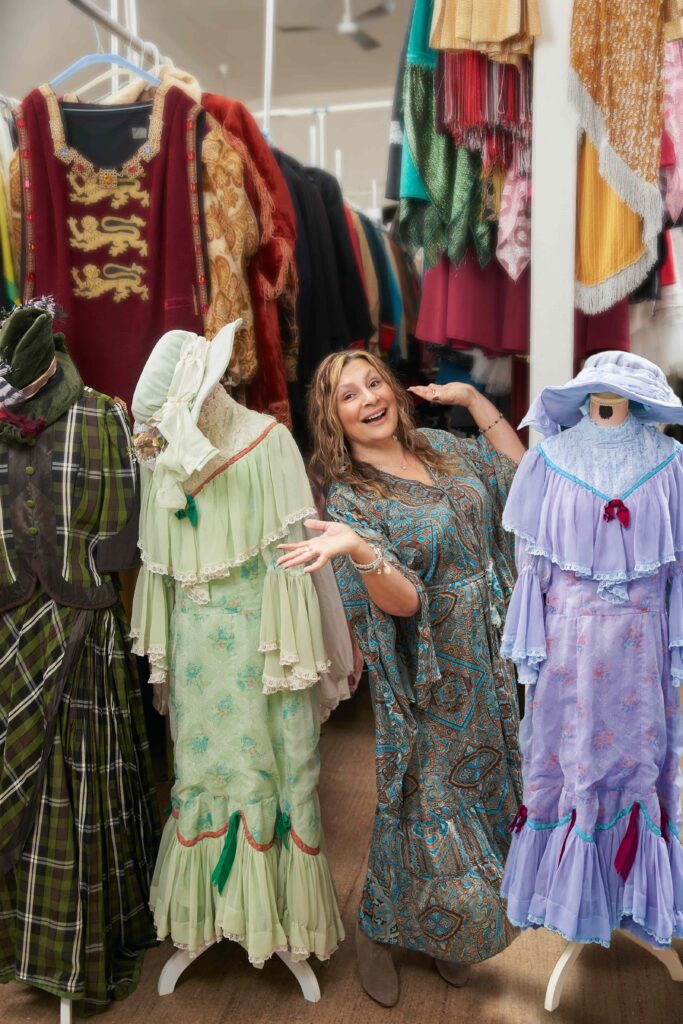 At the onset of the pandemic, Anki learned her business had to relocate from its Toronto home. She moved to a temporary warehouse location in Stoney Creek before finding the Kensington Avenue spot, which she describes as a lottery win.
When she came to visit, she learned the property was planned to become a retirement home. But the owners fell in love with bringing art to the neighbourhood. It took three months of elbow grease to combat the peeling paint of Gospel Hall, built in 1920. 
Theatrix set up its operation in Hamilton in December 2021.
It was no small feat to sort, pack, move, unpack and set up more than 50,000 costumes, accessories and wigs, along with the racks, sewing machines and industrial steamers. It involved weeks of work and more than 15 truck trips.
"This is the best move we ever made," she says. "We are really feeling the support from Hamilton businesses, performing arts, theatre companies, the music industry. We've already made some strong ties in this area. This is our forever home."
Being embedded in Hamilton's performing arts and film and TV production sectors is a great opportunity, says Anki.
"There is so much film and TV production happening here and they don't want to go to Toronto for historical costuming. We are one of the only remaining, old-school costume stores still around."
Theatrix is also establishing a clientele in Buffalo, after a long-standing costume store there burned down March 1 in a fire that killed a firefighter.
Theatrix includes a large custom-build department that works directly with directors and producers to create costumes. Theatrix show coordinators put looks together and custom designs pieces. They take pictures of every costume and get approval from directors.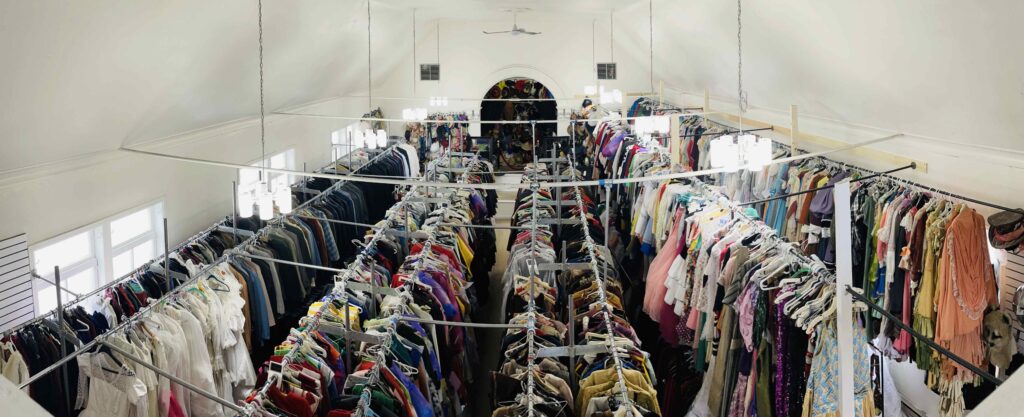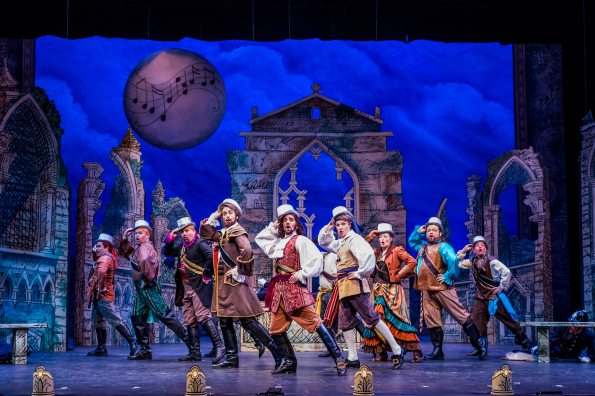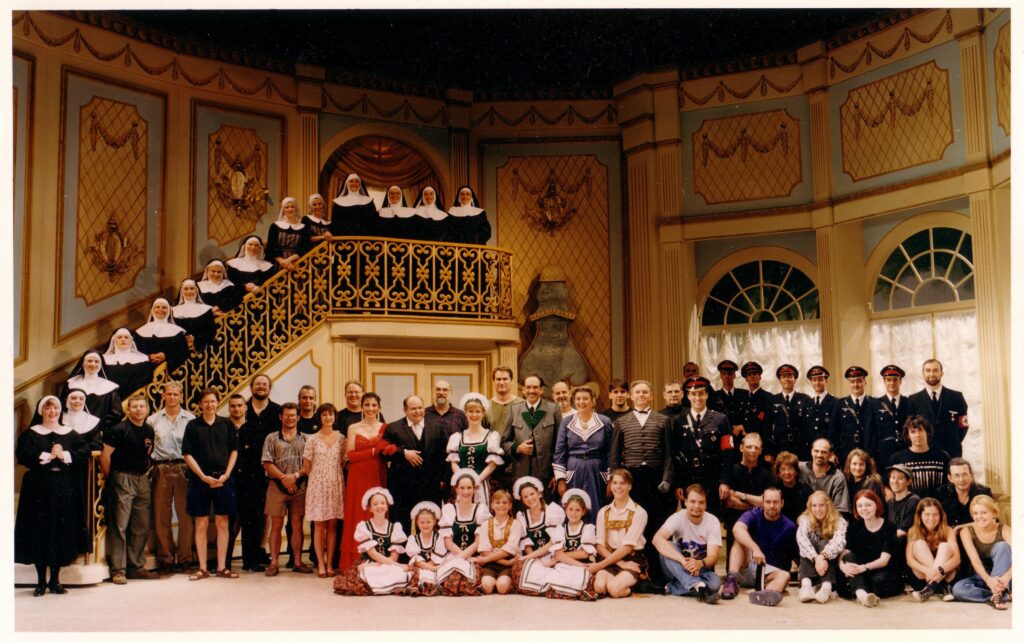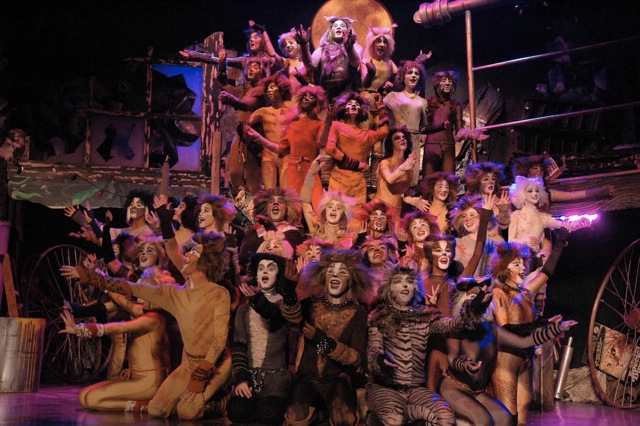 A wardrobe department resizes, repairs, steams and assembles costumes for pick up or shipment.
"We are a team of six employees and we all wear many hats. We just make things happen," says Anki.
At the time of our interview, Theatrix is working with productions of Beauty and the Beast, Legally Blonde, Mary Poppins, Annie, Shrek and Matilda.
Anki is also owner and artistic director of Children's Arts Theatre School in Toronto, which she founded over 30 years ago. She has led hundreds of productions starring kids from three to 18 years old and intends to build up a theatre school in Hamilton, too.
She has also started to hold costume design workshops to build local skills that will support the performing arts and film and TV industries.
"There is a lot to know about historical costumes, colour theory, assembling looks and moods for a show, appropriate materials, how to measure for costumes. We want this to be an educational hub," she says.
"Costuming is so important to a production. We work diligently to fulfil the artistic vision of the director."
Theatrix's Crown Point home includes rehearsal space downstairs and even a fully functioning 1950s-era kitchen. Both are available for rent.
Anki, a native of Toronto who now lives in Burlington, studied child psychology and theatre at Wilfrid Laurier University after getting the acting bug in elementary school. When she graduated, she bought a one-way ticket to London, England where she studied at the Institute of Drama Therapy.
She also trained at the Royal Shakespeare Company during her nine years in London. In 1994, a year after returning to Toronto, she opened Children's Arts Theatre School, which now operates in five locations.
"Directing children has always been a very strong calling for me. I was teaching at a drama school in Toronto at 13. It's always been in my blood. I enjoyed performance but directing children is my calling."
Theatrix has been in business since 1965 and Anki is the third owner. The first, Warren Hughes, opened a tiny little shop in Kensington Market. (Anki sees destiny in finding a new spot on Kensington Avenue.)
The second owner, Peter Devita, moved the store right next to the Princess of Wales Theatre on King Street.
Devita is Anki's relative and she contacted him to find out if he had any room to store some costumes for her school.
"We were having to hang costumes off the chandeliers. He told me that he was thinking about retiring and that I should buy the business. A week later, I signed to buy it."
She later learned that Hughes' grandchildren had been enrolled in her theatre program and that he had attended performances.
"I didn't get to meet him before he died, but it just feels like I was meant to be owner of Theatrix."
Anki has been touched by the donations that have come in, including military uniforms, fancy hats, and wedding wear. A neighbour even donated pristine antique furniture that looks perfectly at home in a meeting space in the front of the building.
"We just feel blessed to be here in Hamilton. The reception has been greater than anything we could have expected."