Owner of historic stone structure built by a former Hamilton mayor says it has deteriorated and needs to be demolished. 

City staff and council have designated it and the community has rallied around it. Its future is still in doubt.
The handsome structure at 54-56 Hess St. S. is an excellent example of Second Empire architecture and an early example of a pre-Confederation building in one of the original four historic neighbourhoods in Hamilton. Its preservation and conservation are paramount at this time when most of its original design and features are intact but in serious need of restoration. It has important historical associations with an early mayor of Hamilton. It is a key component of the neighbourhood's history in a highly visible location for Hamiltonians and visitors alike.
The Hamilton Municipal Heritage Committee (HMHC) recommended designation, which the city's planning committee and council unanimously voted to support. The community has organized around saving the building, sending letters to council, to staff and to HMHC.
Shannon Kyles, past president of the Hamilton branch of the Architectural Conservancy of Ontario, provided important historical and architectural reasons that this building be saved and Leanne Pluthero created an online petition, which has amassed more than 5,700 signatures and counting.
However, despite the designation and the support of so many, 54 Hess St. S. is threatened by demolition and future development. Brown's Wharf Development Corporation, the owner of 54 Hess St. S., stated in a letter to the HMHC on Sept. 6 that it does not support the city's decision to designate the historic building under the Ontario Heritage Act as a property of cultural heritage value and that it will be applying for a demolition permit.
Through a lawyer, it argued in its letter that the building "is in a serious state of physical deterioration" and said its consulting engineer determined it "should be demolished."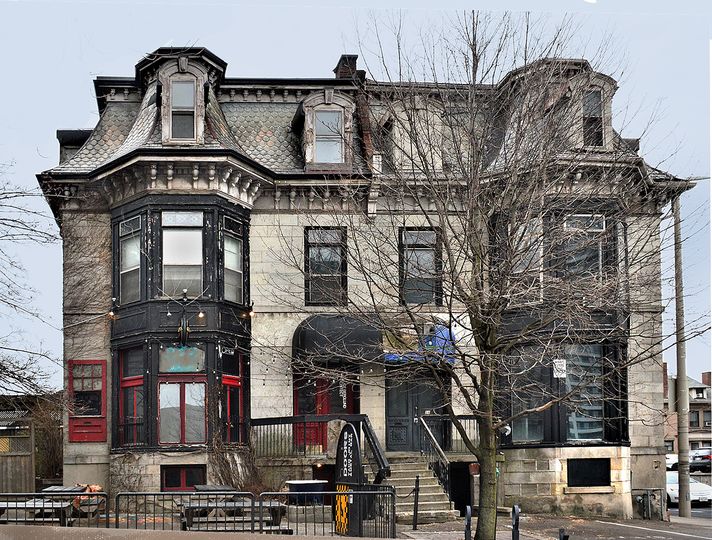 Now, with the designation passed by council and published by the City, Brown's Wharf Development Corporation, or anyone else for that matter, has 30 days to object to the designation. The objection is then referred back to council which can then decide to withdraw its notice to designate or proceed with passing of the designation bylaw.
Should council support the designation, Brown's Wharf Development Corporation can appeal to the Ontario Land Tribunal (OLT). At that point, the OLT's decision is final.
At this time, following an order to comply by municipal law enforcement issued in September, City heritage and building department staff and the owner are addressing the unsafe conditions, which included removing two northern chimneys, installing barriers along the northside and a closure of the north lane of Main Street West.
Currently, 56 Hess St. S. is home to Doors Pub and 54 Hess St. S. is vacant. They are independently owned and both need maintenance and repair.
A look at why this deserves to be designated and saved
The property at 54-56 Hess St. S. is a symmetrical semi-detached two-and-a-half-storey limestone house constructed in 1852 by Robert McElroy. This building displays characteristics of the Second Empire style, including the concave mansard roof with fishtail slate tiles, projecting bay windows, dormers, scroll brackets, segmental windows with pressed metal hood mouldings and keystones and original double-entry doors with leaded-glass transoms. The property once had double-height verandas with rails on each elevation. These have been removed over the years.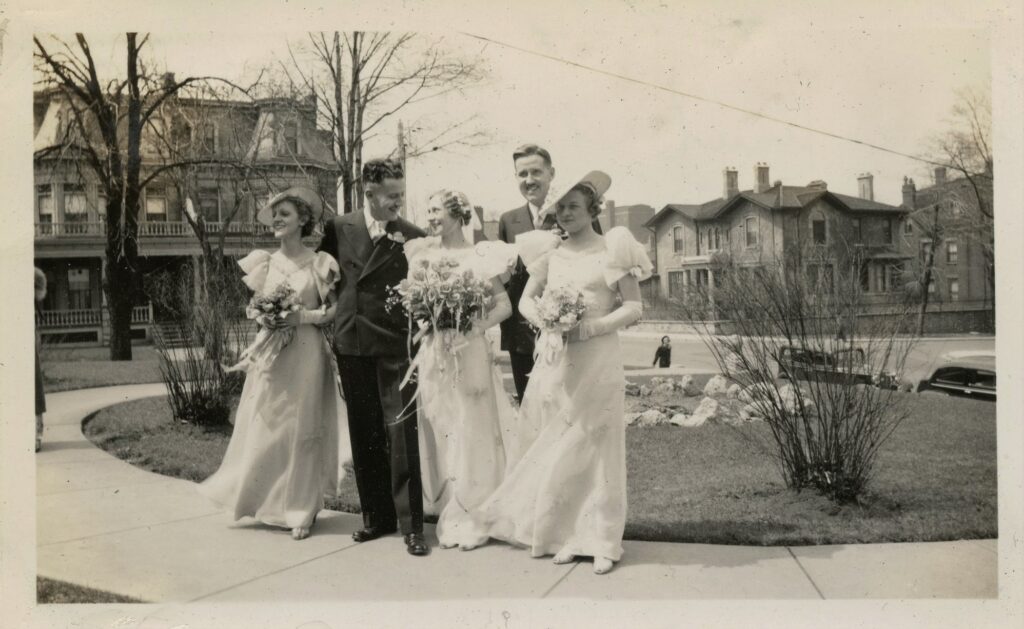 54-56 Hess was part of the former farm plot of McElroy, which included the entire block from Hess to Queen and Main to Jackson. He also owned a stone quarry on the Mountain and worked as a stone contractor. He served as an alderman in the city when he built this home and lived in it for a decade, including when he served as mayor of Hamilton from 1862-1864. He married Catherine Hess, daughter of the Hess family that is the namesake of the street and subsequent village. These properties remained in the family's ownership for more than 70 years until 1929.
The buildings help define the character of Hess Street South, are visually and historically linked to their surroundings, and are local landmarks. In fact, 54-56 Hess St. S. meets six of the nine criteria required for historical designation. Only two are required.
Will Brown's Wharf Development Corporation object to the designation or save and restore the building? That's unknown. But what is clear is that demolition would be a huge loss to Hamilton's historical and architectural legacy.