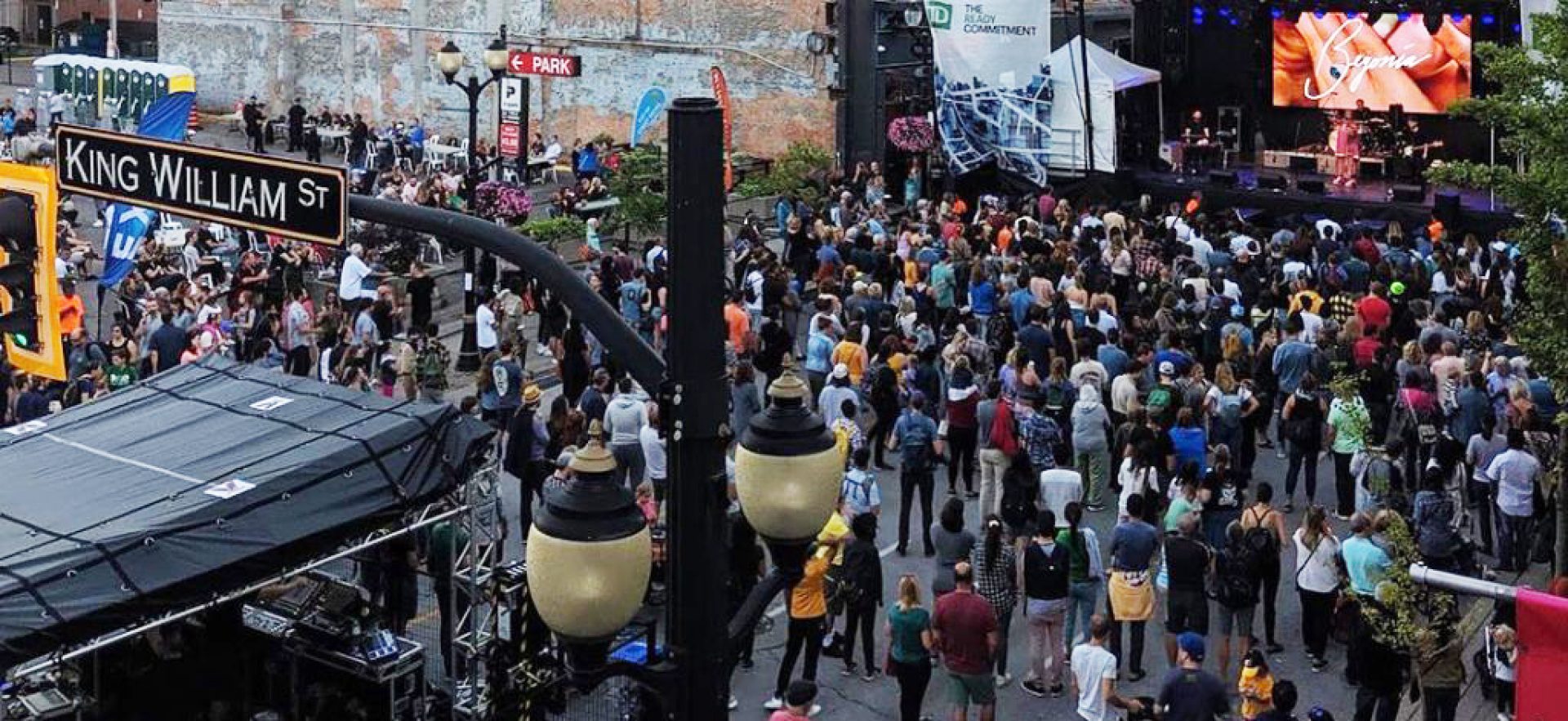 Supercrawl, the free, multi-faceted, music-based three-day festival is back on multiple stages on James Street North from Sept. 9-11, for the first time since 2019. The pandemic and associated lockdowns forced a drastic reduction in Supercrawl's programming for 2020 and 2021.
This year's music lineup of over 40 artists concentrates on Canadian acts, and features both established stars and emerging talents in a wide range of genres. Supercrawl founder and director Tim Potocic tells HAMILTON CITY Magazine that "we want to support our own. Canadian artists are getting back on the road, and for me it is valuable to put our money into their hands, to support our own first. In future years, Supercrawl will get back to what would be a more normal circumstance, with maybe five to 10 top-end artists from other countries participating."
There is certainly no reduction in quality in the 2022 lineup. Headliners include folk favourite Sarah Harmer, singer/songwriter Tim Baker (ex-Hey Rosetta), local rockers The Dirty Nil, Hamilton All-Stars, Polaris Music Prize winner Lido Pimienta, and Hidden Cameras.
Other acts joining them on the various Supercrawl stages include rockers JJ Wilde, Tallies, LOONY, Dearly Beloved, Espanola, Polaris shortlisters OMBIIGIZI and locals Golden Feather and Ellevator, plus noted roots and soul singer/songwriters Amanda Rheaume, Julian Taylor, Lydia Persaud, Nuela Charles, and Eamon McGrath.
Potocic explains that "we aim to push the bar with artists we know are of headlining status but may not be household names yet."
The one American artist at Supercrawl 2022 will be Squonk, and Potocic promises that "they will be unique. They have multiple Saturday and Sunday shows and are taking over a big chunk of programming in the Family Area. They have 20-plus members and bring their own stage!"
Reflecting on the "frustrating" previous two years, Potocic notes that "we were lucky that the government recognized that the arts and culture industry was really hard hit. In general, there was support to help us keep people employed and give people something to do beyond watching Netflix."
He explains that "Supercrawl has been notified about its funding from all three levels of governments, so we are feeling confident moving into the event. We're one of the few lucky enough to have a late-in-the-season event and that helps."
Potocic says the event's budget is basically at its usual level.
"We do a lot of Supercrawl Presents shows, so depending on those we have from October to December this year, our overall organizational budget may be a little higher than it is right now. I believe the festival is as big as it is likely to get."
Supercrawl has certainly come a long way since its humble beginning in 2009, when a one-day event held in conjunction with the James Street North Artcrawl attracted 3,000 attendees on a rainy night. Since then, the festival has had a huge impact in boosting the local music scene and helping revitalize Hamilton's downtown.
"Our expectations initially weren't to create something this big," recalls Potocic. "It was an experiment to get people to come downtown to see great talent and see what was happening because things were changing. From there, it just evolved pretty organically. Our numbers increased year over year but we never rested on our laurels.
Being around for over a decade feels good. We've weathered all those storms and done our best to move it forward."
To get a sense of the positive effects Supercrawl has had on the Hamilton music community, HCM also talked to some notable local artists. Viewed as an elder statesman of, and true ambassador for, the scene here, Tom Wilson (Junkhouse, Lee Harvey Osmond, Blackie and The Rodeo Kings) offered this assessment:
"Supercrawl came around and drew positive attention and excitement to our downtown core. The crew in the Sonic Unyon building understood that leading with art is the purest and most honest way to move forward, generate business, and at the same time celebrate our community.
"Standing on stage with Blackie and the Rodeo Kings on a 2017 Sunday afternoon in the middle of James Street North in front of thousands of Hamiltonians and visitors from afar was the single most exhilarating experience of the last decade for me."
Acclaimed singer-songwriter Lindy Vopnfjörð, a recent arrival to Hamilton from Toronto, notes that "Supercrawl is totally unique to Hamilton. The city is transformed into a giant playground that invites all types of music and stunning art. Performing in this environment is like a dream where everyone is happy and feeling a part of something larger than life. I felt welcomed and at home performing with other talented local artists and it's one of the reasons I moved here."
Few local musicians have performed more at Supercrawl than scene veteran Brad Germain.
"I played the festival the first year with Marble Index, on a street stage, in a… tent, in the rain! I played the main stage with Source Invaders, which was incredible, the Dr. Disc stage with CQ, which was serene, the main stage with Dinner Belles, and the north stage with Big Fir, which was funky and dope. I'm really looking forward to playing Supercrawl with Golden Feather this year."
Germain has also been a vendor for his record store Into The Abyss.
"It's such a wonderful thing to have a festival in the middle of the city. Bouncing around from place to place, running into old friends and making new ones. It makes me feel like we have something happening here. I was born in Hamilton, so I've seen and felt the lean years. I love that we celebrate … celebrating is essential to the human experience."
A Hamilton-based music industry luminary with a long and strong connection to Supercrawl is Mike Renaud, owner of noted independent record label Hidden Pony. He was an important member of the Supercrawl team in its early years and has watched many of his artists perform at the festival.
"I was very honoured to have been a part of the Supercrawl family for almost 10 years and to watch it grow from one block to all of James Street," says Renaud. "I don't think anyone can doubt the significance the festival has had on the local scene, and also the city itself."
A deeply emotional experience at the 2015 edition of Supercrawl had a lasting impact on Renaud, one now showcased in The HP's, the new all-star Hamilton soul/funk band he leads.
On behalf of the fest, Renaud was tasked with looking after Sharon Jones, the U.S. soul star who was headlining a Supercrawl show. The two bonded instantly, as Renaud recalls.
"While driving her to soundcheck, Sharon confided in me that her cancer had returned. She didn't want anyone to know, as the film documentary on her that had just premiered at the Toronto International Film Festival was about her conquering it, and she didn't want people to be bummed out at the news. It was my 40th birthday that day, and Sharon actually stopped her show to sing me Happy Birthday in a soulful way!"
Cancer felled Jones in 2016, and Renaud has paid homage to the soul icon on Gritty City Soul, Vol. 1, the debut album by The HP's. The group covers "Better Things," a classic Sharon Jones and The Dap-Kings tune, and the album also features "Hope to See You Again," an original tune co-written by Renaud and inspired by a Jones comment.
Supercrawl 2022 is sure to write many more compelling stories. Welcome back!
Head to supercrawl.ca for a full festival schedule and lineup.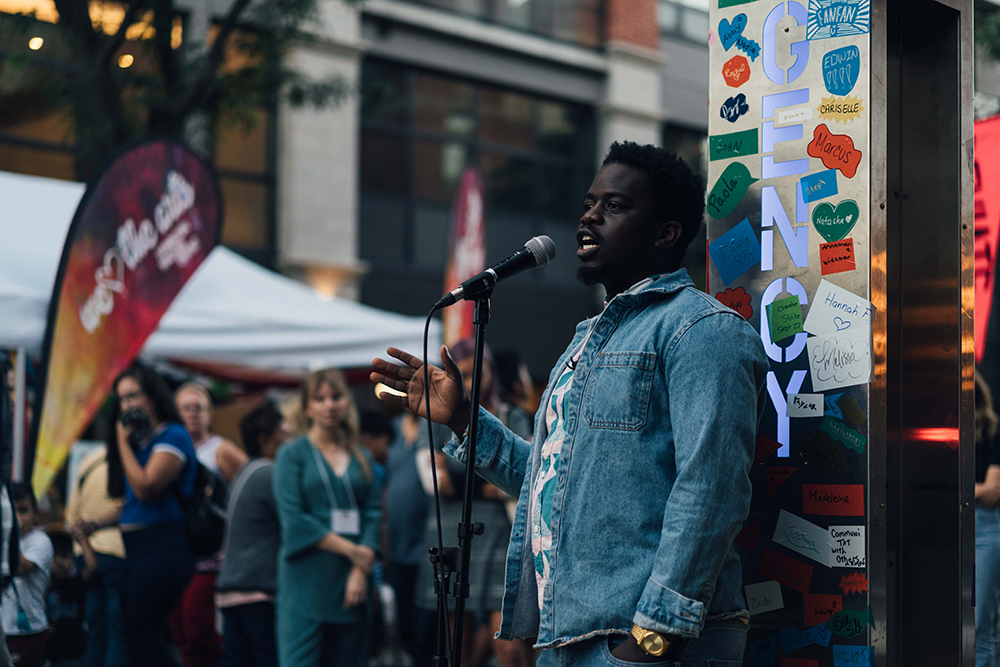 Supercrawl: By The Numbers
3: The number of American soul/R&B stars to have appeared at the festival – the late Charles Bradley (part of the Daptone Soul Revue), the late Sharon Jones, and Bettye LaVette. Their appearances helped showcase the refreshing musical eclecticism of Supercrawl's booking policy. The fest has also booked two U.S. alt-rock and Americana legends: J Mascis (Dinosaur Jr.) and Jeff Tweedy (Wilco).
4: The number of days for Supercrawl 2018, the 10th anniversary of the festival. It has now returned to a three-day event.
7: The number of winners of the prestigious Polaris Music Prize who have performed at Supercrawl. They are Buffy Sainte-Marie, Caribou, Tanya Tagaq, Fucked Up, Cadence Weapon, Owen Pallett/Final Fantasy, and Haviah Mighty. Another winner, Lido Pimienta, performed at Supercrawl 2022.
75: In 2013, Supercrawl founder Tim Potocic was named Hamilton Citizen of the Year by the Hamilton Chamber of Commerce, the 75th recipient of that honour. "This award speaks to Tim's contribution over a number of years to Hamilton. It speaks particularly to his contributions to the arts community and downtown renewal," said then-chamber CEO David Adames.
100+: The number of visual artists featured at Supercrawl events 2009-2019 (this includes the festivals as well as ticketed shows produced by Supercrawl).
100+: The total number of unique food trucks featured at Supercrawl. Many return for multiple years.
500+: The total number of musical artists featured at Supercrawl events 2009-2019 (festivals as well as ticketed shows). More than half of the artists featured at the festival to date are drawn from the Hamilton CMA. These figures do not include fashion designers, theatre troupes, dance companies, authors and spoken word artists, or circus/performance artists, all of whom represent vibrant facets of this multi-arts festival weekend.
500+: The number of unique craft vendors featured with booths at Supercrawl since 2009. Many have returned for multiple years. These operators have become an integral part of the festival.
3,000: The attendance at the very first Supercrawl, held in September 2009. The fest began as a one-day event, with a $30,000 budget. It expanded to two days in 2012, then to three days in 2014.
20,000: The size of the mainstage crowd at Supercrawl 2014 for a performance by hometown rock heroes Arkells. That was, at the time, the biggest fest audience. Arkells also sponsored a local stage and curated its lineup.
$125,000: The amount of a funding request Supercrawl made to Hamilton city council in 2013 that was rejected. A vote at council's general issues committee was tied 5-5, with the tie killing the motion.
250,000: Estimated attendance at Supercrawl in both 2018 and 2019, the two largest editions of the fest to date.
$275,000: The amount of the expected grant to Supercrawl from the Ontario provincial government in 2019. That grant was cut to zero in May of that year, but, after lobbying, a $250,000 grant from the province's Celebrate Ontario fund was received in August.
1.46 million: Estimated total attendance at Supercrawl, 2009-2019.
$1.6M: The budget for the last full Supercrawl festival in 2019.
$26.2M: The inflation-adjusted figure for the estimated economic impact of Supercrawl 2019, the biggest to date.
$128M +: The estimated economic impact of the Supercrawl festival weekends from 2012 to 2019. The figures are assayed using the Ontario Ministry of Tourism & Culture's Tourism Regional Economic Impact Model (TREIM) calculator, and inflation-adjusted to 2022 CAD. These calculations relate exclusively to the free festival weekend. (Note: The first three seasons of the festival were not subjected to on-site survey or impact analysis.)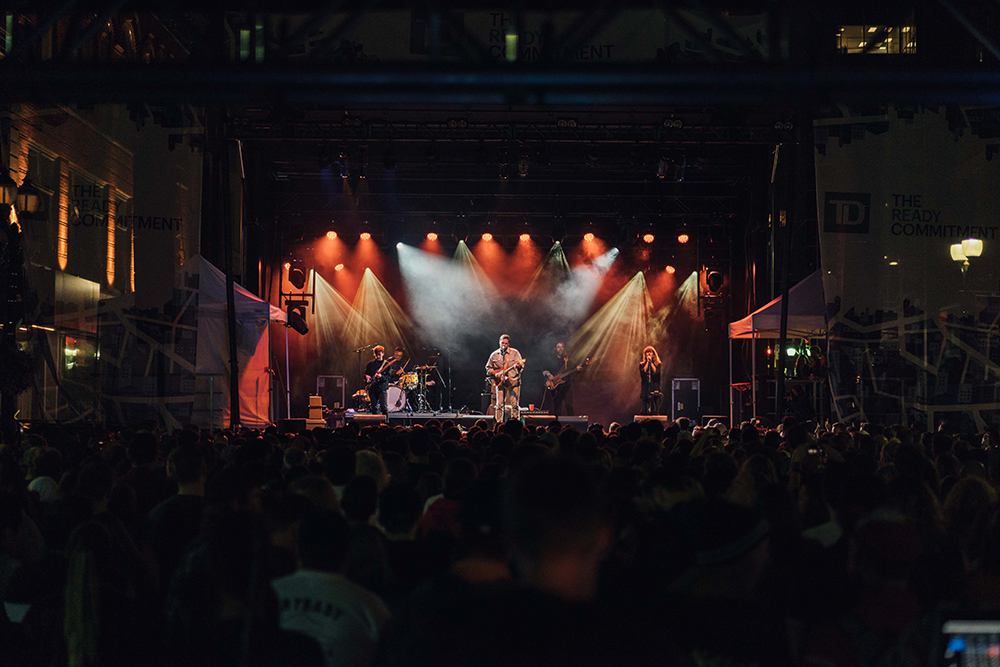 SuperCrawl: In Photos