Hamilton's downtown retail and office complex is perhaps the city's most controversial development. 

But at 50 years old, Jackson Square is embracing what makes it unique.
It's likely a safe bet that few Hamiltonians feel ambivalent about Jackson Square.
There are two distinct camps: those with fond memories or a current appreciation for the retail and office complex at the heart of the city's downtown versus those who would never think to step foot in the place.
Lloyd D. Jackson Square – a bold urban renewal project that opened its first phase in 1972 – is among Hamilton's most controversial developments, if not the top of the list for many.
Nonetheless, it is irrefutable that Jackson Square matters and for all its foibles, it reflects all that makes the city core fascinating. It's gritty, it's diverse, it's without pretense. It flourished in its early days until the rise of suburban malls, rising vacancies in its office towers, and the concentrated effects of poverty, mental illness and drug use downtown have brought decades of decline.
But a golden anniversary campaign at the end of last year didn't shy away from any of it, featuring a tagline of: "We've seen it all at Jackson Square."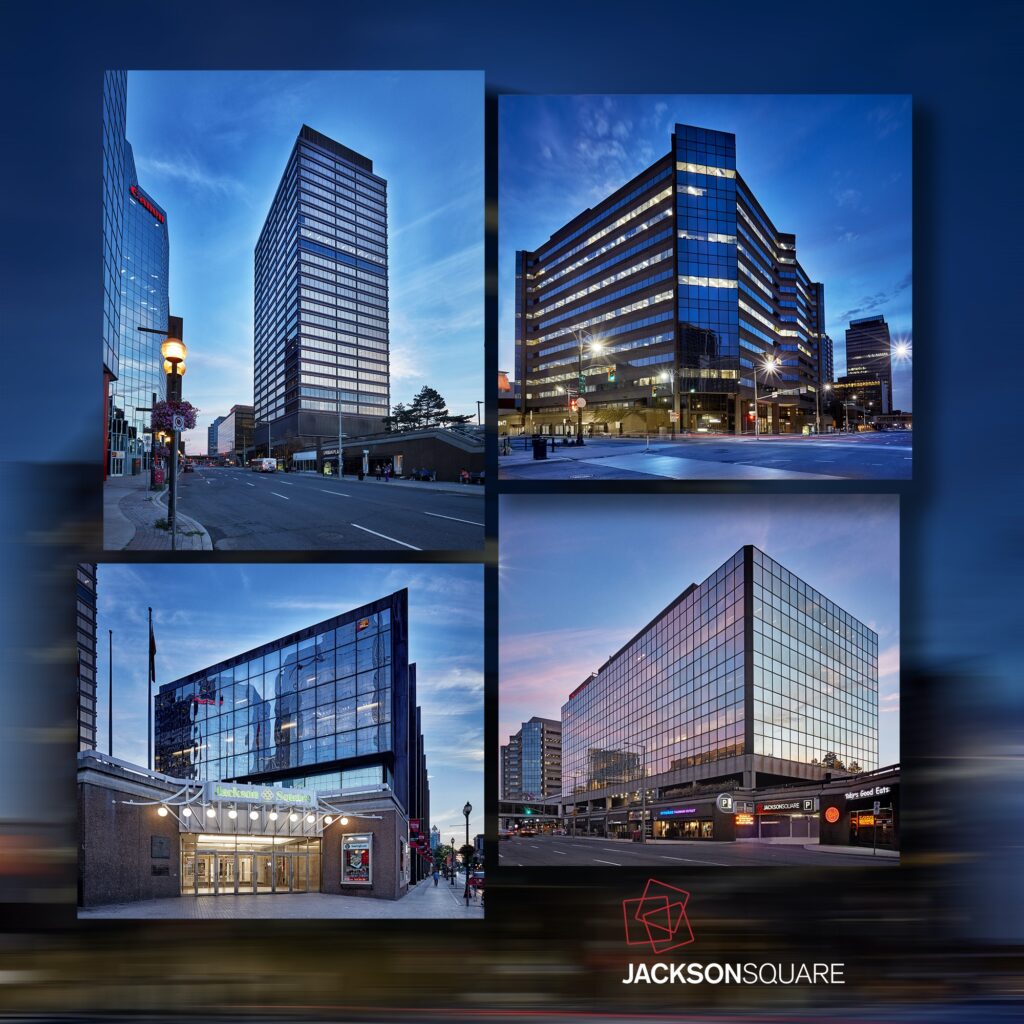 The two women in the front office, property manager Allison Drennan, and assistant property manager Sandy Jambrosic, knew they wanted to mark the 50 years, but had no idea how to do that. And a marketing team commonly found at other malls hasn't existed at Jackson Square for years.
So, with the blessing of owner Yale Properties, Drennan and Jambrosic turned to marketing agency Kitestring and community engagement experts Dovetail Community.
The idea was to celebrate tenants and to really highlight what Jackson Square offers to the community. But Drennan and Jambrosic knew that couldn't be done in an authentic way without embracing all facets of the mall's reality.
In fact, the campaign included a survey of the community that included the good, the bad and the ugly, says Drennan.
"We heard what people think and the stigma that is attached to Jackson Square. But there is no point in shying away from the negative. If you don't come to Jackson Square, or the downtown, you don't understand the history here or know about the excitement around what's coming in the next five years."
The goal of the anniversary campaign was to "celebrate what Jackson Square is, what it's been and the memories that many people have there," says Marin Hudson, partner at Kitestring.
"We wanted to be cheeky with it. 'We've seen it all at Jackson Square' was a gamble but the client loved it. It honours it all – the good, the bad and the ugly – and recognizes that Jackson Square isn't for everybody and that's OK."
But it is a microcosm of the city's downtown and Hudson, who moved to Hamilton from Guelph in 2013, sees the beauty of that.
Jackson Square brings together all types of people, including office workers, downtown residents picking up groceries, seniors and teenagers, those passing through from the bus terminal, newcomers to Hamilton and those who have never been anywhere else, and those coming in to get away from the elements for a little while.
There are always buskers and panhandlers outside, multiple languages being spoken at any one time and perhaps the city's busiest security team.
It is a one-of-a-kind place. After all, what other mall has an Arkells album named after it?
Lots of people see the allure of Jackson Square. The celebration included giving away 1,000 T-shirts emblazoned with 'I've seen it all at Jackson Square.' They disappeared so quickly and proved so popular that Kitestring is opening a pre-order for another run.
For 32 years, Sara Yazdani's family has brought fashion accessories from around the world to sell in their 1001 Nights store at Jackson Square.
She is happy to see the golden anniversary of the mall celebrated and hopes it convinces some to give Jackson Square a chance.
"The thing I love most about the mall is that the majority of it is mom and pop shops. You just don't see that in a mall anymore. Most malls are chain stores. At Jackson Square, there is a community. Every store has a story. If you want a different experience from other malls, give Jackson Square a try."
The road to Jackson Square
At the literal crossroads of Hamilton's downtown, Lloyd D. Jackson Square has been a source of controversy since more than 43 acres of streets and Victorian buildings were razed between James and Bay and Main and what is now York Boulevard to make way for a major downtown transformation – anchored by a shopping complex – aimed at stemming the flood of commerce to the suburbs.
The other pieces included four office towers, an arena, a concert hall, a convention centre, a library, and a farmers' market built over 18 years, culminating with the Eaton's Centre (renamed the Hamilton City Centre) in 1990.
Buoyed by federal urban renewal money, the vision was to transform a segment of rundown buildings into a modern economic engine to drive Hamilton forward.
Original plans called for a planetarium, a sculpture garden and plenty of open gardens and pools. None of that made the final design put forward and executed by the Real group of companies, a joint venture of Yale Properties and Manulife Financial that was formed to develop Jackson Square.
Once upon a time, Jackson Square did feature a skating rink, plenty of high-end independent stores, and every major clothing chain, and a rooftop terrace that saw performances of Shakespeare and plenty of live music.
But it wasn't long before Jackson Square was facing stiff competition from Lime Ridge Mall on the Mountain, which opened in 1981. The skating rink was scrapped and the rooftop fell mostly quiet. More blows came in the 1990s, with the departure of BMO to a new Hamilton main office at Main and Bay and the collapse of Eaton's.
And while the mall was built in the classic 1960s-1970s insular, turned-in-from-the-street style that makes it feel as if it's underground, that has long felt dark and oppressive.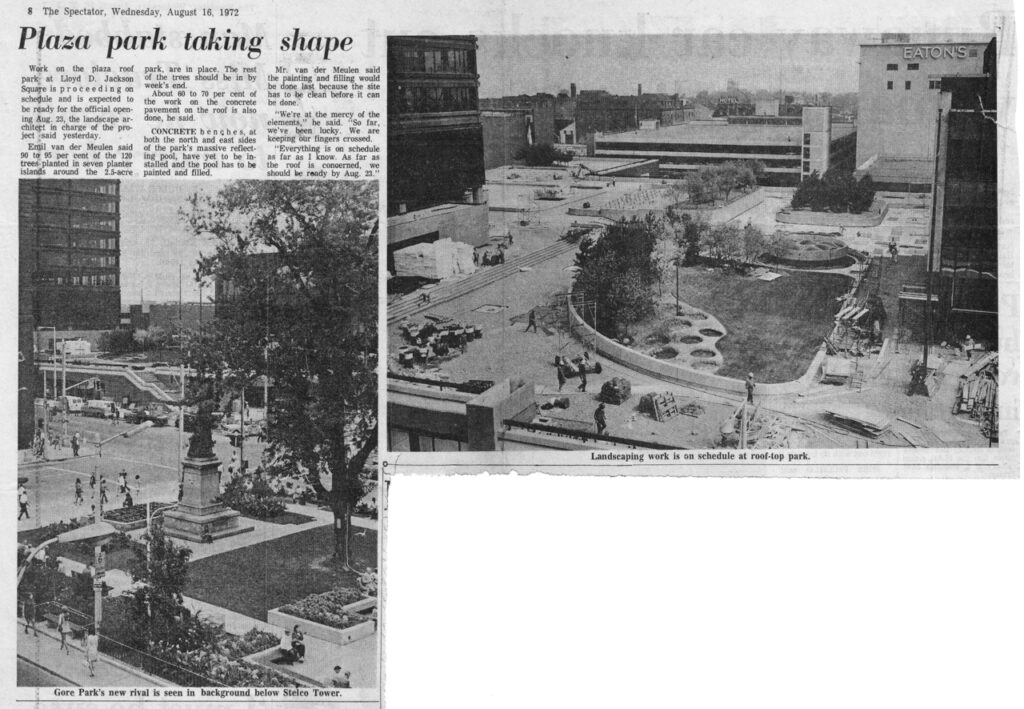 In more recent years, the pandemic has hit tenants hard and the extended return-to-work process means foot traffic has been slow to rebound. (The adjacent Hamilton City Centre, while admired for its airy, open architecture, never hit its stride and was permanently closed in December. Demolition will soon begin to make way for four residential towers.)
And then there's that stigma. Many Hamiltonians have a perception – fair or not – that Jackson Square attracts criminal elements or caters to a less-than-desirable population.
There is no doubt security staff have a tough and busy job, says Drennan. Growing issues around mental illness, addictions and homelessness often find their way through Jackson Square's doors.
But no urban mall is immune to that, she says.
And there have been many highlights, too, including the arrival of Nations Fresh Foods grocery store in 2013, McMaster University Continuing Education's move into the three-storey building once occupied by BMO, the investment in the Landmark Cinemas, and growing occupancy within the office towers.
Where 100 King St. W. (once called the Stelco Tower) used to have a high vacancy rate, it's now virtually full and home to five floors of City of Hamilton staff and three floors occupied by Hamilton Health Sciences.
And there are many long-term tenants in the mall, including Laura Secord, Coles and Suzy Shier that have been mainstays since day one, and now there are stories of next generations taking over family businesses.
"We really provide a range of city services that serve office tenants and downtown residents. We aren't a typical mall. I think we are more like the PATH in Toronto, which sits below the office towers," says Drennan.
Need a cell phone? Check. Need a shoe repaired? Check? Bottle of wine? Dry cleaning? Week's groceries? Mail a package? Get your teeth cleaned or visit your family doctor? Take some classes?
It's all at Jackson Square. That's not to mention a large food court, access to the central branch of the Hamilton Public Library, the Hamilton Farmers' Market, the Hamilton Convention Centre, FirstOntario Centre, a movie theatre with reclining seats (the only such theatre in Hamilton) and a number restaurants, including the longstanding Toby's Good Eats and the newly arrived Everest Tandoori Kitchen.
Altogether, Jackson Square has 99 retailers and 21 businesses within its four office towers.
'It's crazy and it's unique'
"Jackson Square is an icon," says Kayla Whitney, a mural artist who completed a 10- by 12-foot piece on hoarding in front of a vacant store near the King and James entrance.
Whitney, who grew up in Chatham and lived 10 years in Toronto before moving to Hamilton, says Jackson Square allows her to live downtown without a car. She's proud to be part of the anniversary campaign because the mall is unlike any other.
"I loved that they didn't pretend Jackson Square is something it's not. It's crazy and it's unique. People have such intense feelings about Jackson Square and they are leaning into that."
The production of the mural was the subject of a documentary by fourth-year McMaster University media arts student Yifan Wang. Another two murals are slated for 2023 and the hope is to see that carry on beyond this year.
Click on Yifan Wang's mural documentary below
Whitney says she was given full creative freedom for her mural, which is "rare and amazing," and she chose bright colours and a vibrant pattern to back a very positive message: "Every day is a day you haven't seen before. Anything is possible."
For Whitney, that is true of Jackson Square and life in general.
"One of the best ways to begin to heal from such a difficult time for all of us is to bring some magic into the public spaces we spend time in. There is the idea that we are moving forward and you can discover something new and magical whether that's in the mall or on the street."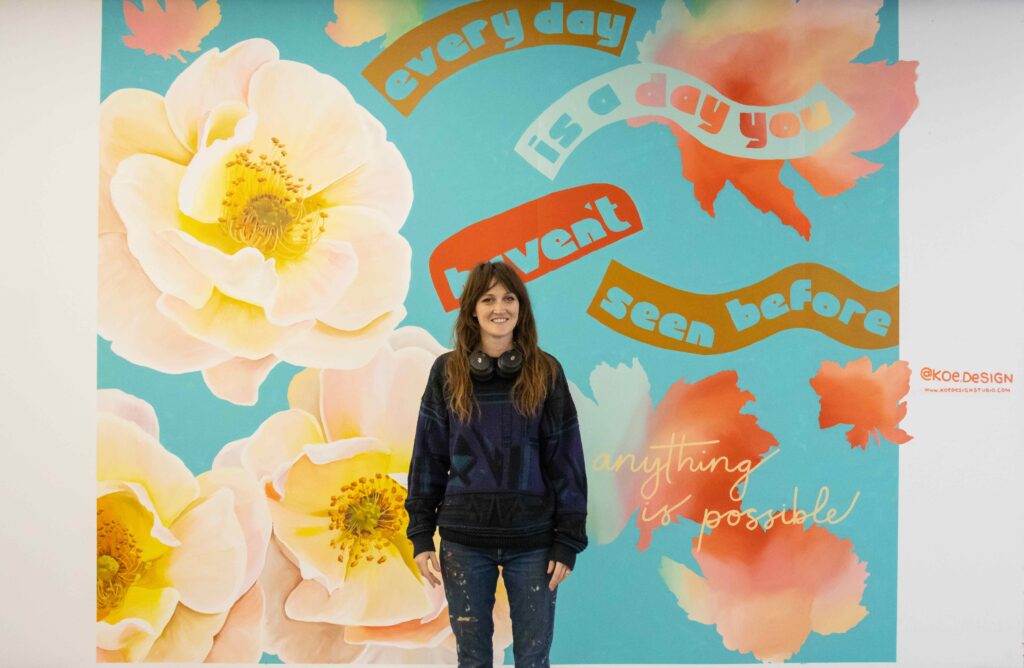 Jackson Square has always been a part of Carly McLeod's life. She spent a lot of time there in high school and while a student at McMaster University. Now a downtown resident and a librarian at McMaster, she frequently visits.
She and her partner spent their first Valentine's Day at Jackson Square, marking the occasion with a souvenir from the photo booth. Until the pandemic broke the tradition, they have celebrated every Valentine's Day with a dinner and movie at the mall.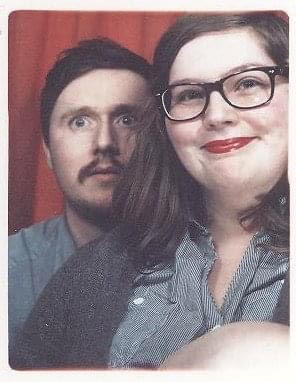 "It's always been a meeting point and it's been like another character in our family story," she says. "It's like no other place. There are all walks of life and you never know what you will see there."
The Real group, which holds a lease until 2070 on the city-owned property Jackson Square is built upon, has made investments in LED lighting and wayfinding elements, including digital directories and a colour-code system. There are also plans, says Drennan, to open the mall to more natural light and to revamp the main entrance at King and James to make it more inviting and to mitigate the wind tunnel effect there. It's also a priority to animate the rooftop plaza space. It will be home to Winterfest in February and has great potential as an event space and for informal gatherings.
"It's such a gem and many people don't know about it," says Jambrosic. She has worked at Jackson Square for 30 years and easily recites the history of many pockets of the mall.
Maria Mendolia-Mosher has been working at Jackson Square since 1988 when she started as a part-time receptionist at Joseph's Coiffures. She fell in love with the industry and bought the franchise in 1995.
She also now owns Maverick barbershop and Booster Juice in the mall.
She has seen so many changes over the years and COVID hit very hard. If it hadn't been for the breaks on rent that came from the mall's management, Mendolia-Mosher says she doesn't think she would have survived.
"Our clientele is people in the office towers and that has been very slow to return but I'm starting to see faces I haven't seen in a very long time. I measure it by the parking. On Tuesday, Wednesday or Thursday you can't find a spot underground but Monday and Friday is no problem."
There has been an increase in security issues in recent years and Mendolia-Mosher is more aware of her own safety than she ever used to be but she's also hopeful that shop-local attitudes and a growing downtown will bring more foot traffic.
Drennan and Jambrosic know they won't convince everyone to give Jackson Square a try, but those who do may be pleasantly surprised.
Drennan says, as a Toronto native who moved to Hamilton about 15 years ago, she had no preconceptions about Jackson Square. But she quickly came to appreciate the impact it has made as a centre of employment and commerce.
And now, with the resurgence of James Street North, new core residential developments, and the upcoming investments in downtown entertainment venues, Jackson Square's best years might just be ahead of it.
"We are here and we are not asleep," says Drennan.
"We may have been quiet over the last 10 years and we haven't been good about telling our story. But as the downtown changes, so do we."