Multi-platinum selling music star Johnny Reid wrote the musical in tribute to his Scottish grannie

. Its world premiere runs April 19 to May 7 at Theatre Aquarius.
Canadian music star Johnny Reid wrote Maggie as a musical love letter to his Scottish grannie.
But he hopes audiences who come to see its world premiere run at Theatre Aquarius see themselves and their families in its tale.
The play is deeply rooted in the "gravitas of Scotland," says Matt Murray, who co-wrote the book and lyrics, and the simple wisdom, survival instinct and killer wit of "those born of the rock, the dirt and the moss."
The play follows Maggie, a fiery school cleaner living in the mining town of Lanarkshire, between 1954 and 1976. It runs at Theatre Aquarius from April 19 to May 7.
This is a production eight years in the making and was incubated and first staged at Sheridan College's Canadian Musical Theatre Project.
Now concluded, the Sheridan program was the brainchild of Michael Rubinoff and launched the smash hit Come From Away, which he produced. Rubinoff also serves as producer on Maggie, which closes this season at Theatre Aquarius.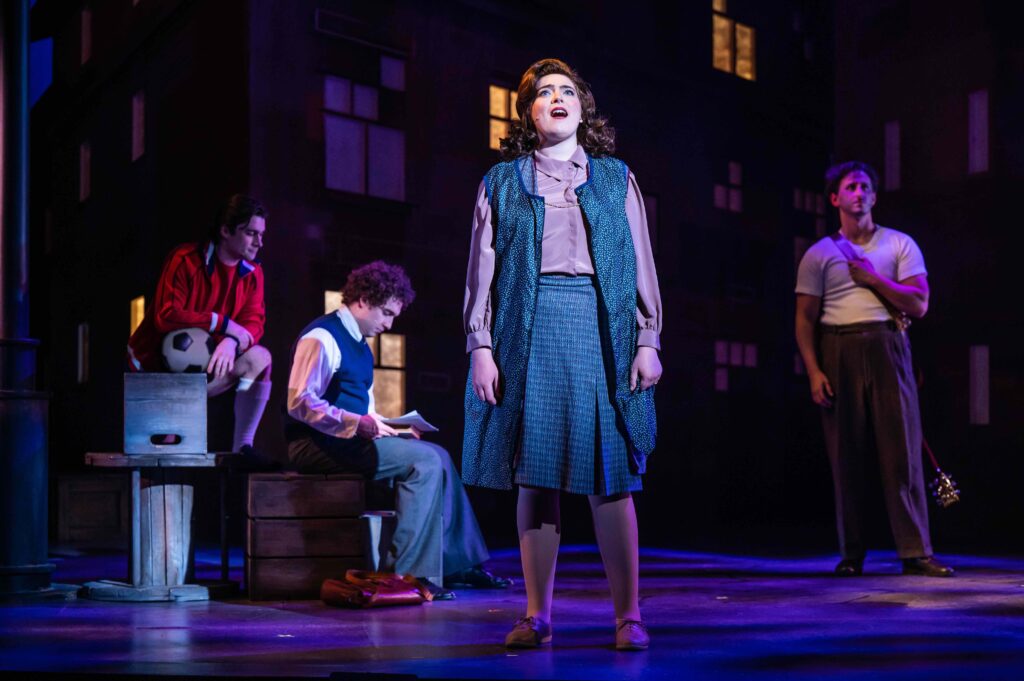 Dharma Bizier, who plays the lead role among the 18-member cast, was also Maggie when the play was staged at Sheridan.
"We absolutely didn't think of anyone else for this role," says Murray. "She is Maggie. She even spent time in her formative years in Scotland, so she understands the land and the people."
"And her voice is world class," chimes in Reid. Bizier toured with him on his 2022 Love Someone national tour.
Back to Reid's grannie.
Music columnist Graham Rockingham of The Hamilton Spectator wrote in a 2010 story about a Reid concert in Hamilton that the singer came close to tears as he told the crowd how he flew to Scotland to his grannie Margaret's deathbed earlier that year. His song "Tell Me Margaret" tells that story.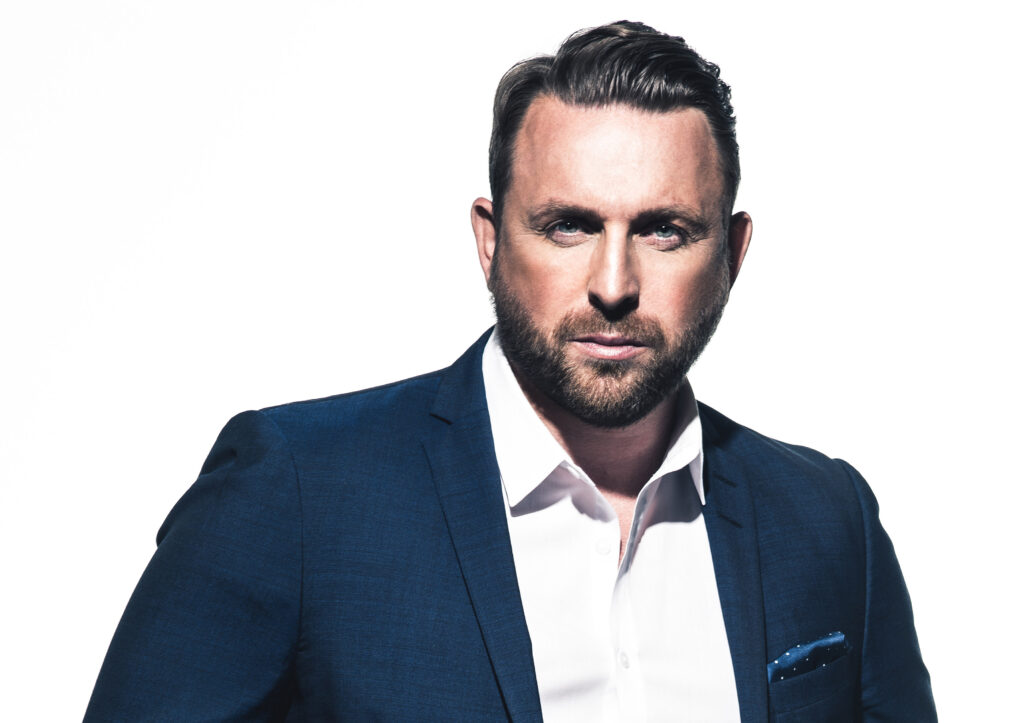 He also shared that Margaret, who died at 87, "smoked like a chimney, drank like a fish and partied like a rock star."
Reid, 48, long thought about immortalizing his grannie on stage. His adoration of her is palpable. His father's mother was, he says, wise, kind and wryly funny. A young widow, she raised her three children on her own, with never a complaint or a moment of self-pity.
She is, says Reid, part of an "almost forgotten generation" and her character in Maggie represents both the strength and fortitude of women and Scotland itself.
Maggie's story is one of being left behind by the family she had so tirelessly raised as they immigrated – among hundreds of thousands of Scots after World War II – to lands of opportunity, including Canada and Australia.
Reid was just about to turn 16 when his family landed in Canada. He went to high school in Brampton and to university in Quebec.
"People ask me a lot if I miss Scotland," says Reid, who has amassed platinum-selling albums, 26 Canadian Country Music Awards, six JUNO Awards and multiple sold-out national arena tours.
"I always say yes but what I realized is that I'm not missing the lochs and the glens but I'm missing my grannie. She was Scotland to me."
Many stories focus on immigrant tales, but few examine what it was like to stay back. As Maggie says in the play: "Someone has to be here to put the kettle on."
Says Murray, "There was sacrifice both in those leaving and those staying behind."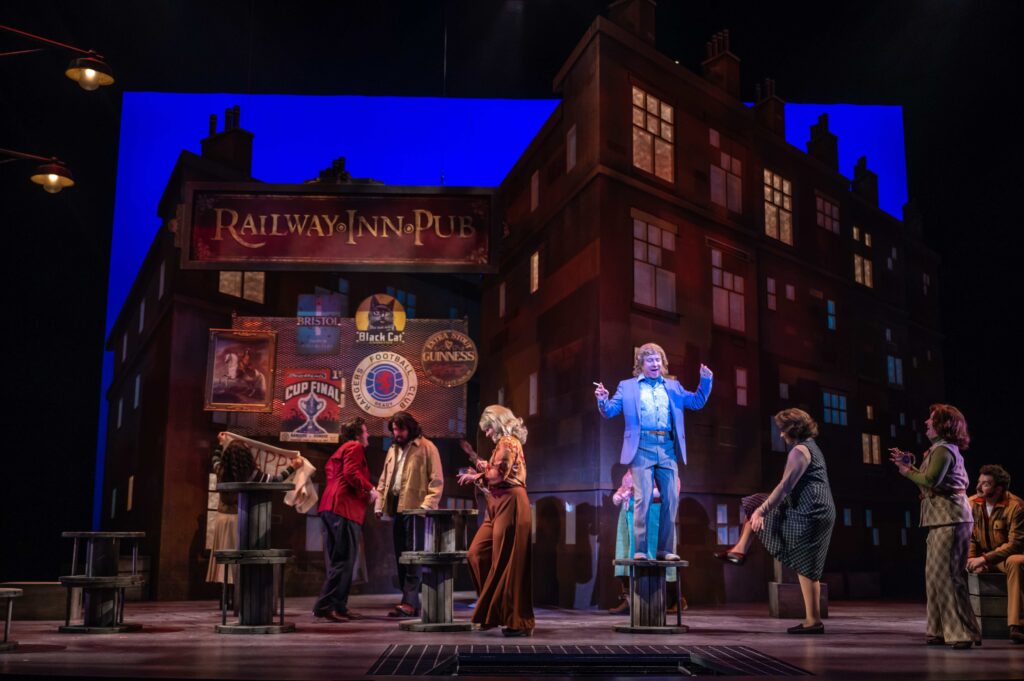 Theatre Aquarius artistic director Mary Francis Moore provides direction and dramaturgy for the play. The chance to bring it to the world in Hamilton, a historically industrial and working-class town that has drawn waves of folks from Scotland for decades, was an opportunity not to be passed up, says Murray.
"We are delighted to have this incredible creative team assembled for the world premiere of Maggie," says Moore. "This beautiful musical will stir your soul and strike a familiar chord with anyone who is lucky enough to know someone like Maggie."
Bob Foster, whose previous work includes Come From Away and Hairspray, and songwriting collaborations with Jann Arden, is music director supervisor, and arranger, in addition to co-writing the music with Reid and Murray.
Maggie also features the work of Broadway veterans, including choreographer Yasmine Lee and sound designer Josh Liebert.
For Reid, the world of musical theatre was unknown before embarking on Maggie. Through Miku Graham, a backup singer with Reid and a fellow cast member in Toronto's original Mamma Mia with Murray, the two connected.
After a first meeting, Reid says it was apparent to him that Murray, who hails from Sarnia, would be an ideal musical collaborator on the project. Murray threw himself into research to accurately bring details to life. He also found himself offering lyrics for Reid's consideration, something he had never tried before.
"Johnny's melodies in this show take the art form to an exciting new level. There is a sonic landscape in this … I can't think of anything else like it. It's Celtic with a soulfulness and great honesty."
At their first meeting, Murray warned Reid that a long process lay ahead.
"I really didn't know what that meant. I come from music, where you write songs, record an album and go on tour," Reid says.
But the marathon journey makes the destination – bringing Maggie to its world premiere audiences – even sweeter. Reid's mom and dad will be there, as will his wife, who is flying in from the couple's home in Nashville.
"It was clear very early that this would be special. That is hard to find and easy to recognize. Everyone in the room knew it."
As audiences provided feedback in those early days, Reid and Murray realized their story was more universal than they had thought.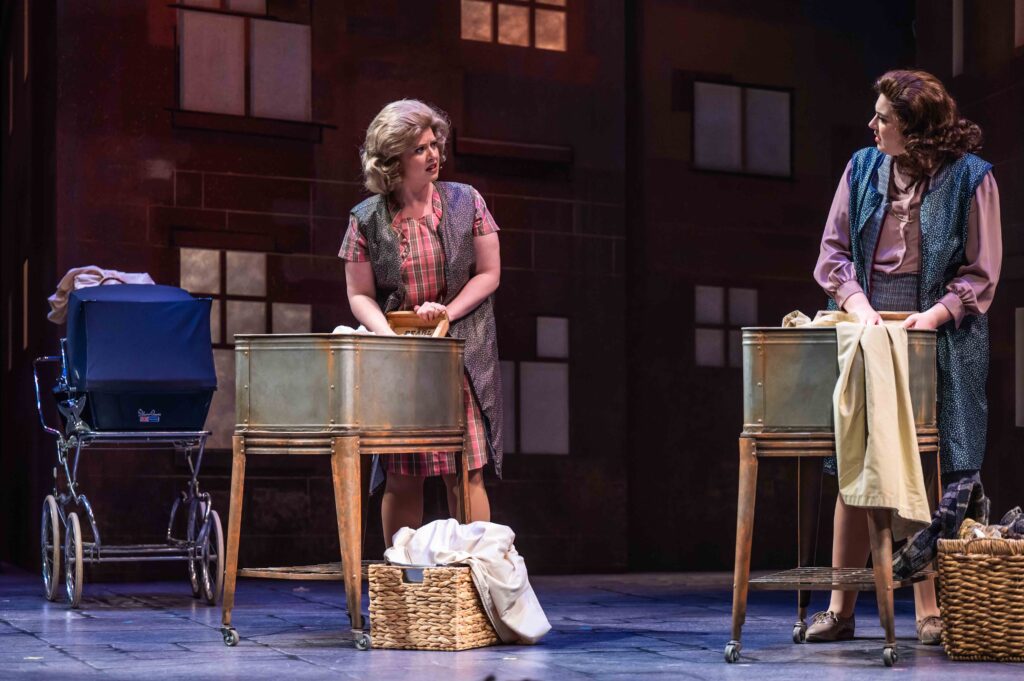 "People of all cultures were so moved by the story," says Murray. "People would tell us, 'I thought I was coming to a show about Scotland but this is a show about home and me.'"
There are 90 people involved in this production, says Murray, who is excited to hear the live band and the cast come together for the first time the evening of our interview.
"It's just a magical time. There is an explosion of sound after working with a piano in the rehearsal hall for weeks. When they hear the pipes … the cast doesn't know what they are in for."
Maggie is emotional, funny and uplifting, promises Reid.
"I'm really excited for people to see it and selfishly, I'm excited for people to meet my grannie. She touched my life in a way no one else ever could," he says.
"I hope people will have a deep human connection to her and will feel they've met someone they didn't know they were missing."
Performances of Maggie are Tuesdays – Saturdays at 7:30 p.m., with Saturday and Sunday matinees at 1:30 p.m. Tickets may be ordered here or by calling the box office at 905-522-7529, or in person at Theatre Aquarius, 190 King William St. A studio cast recording of songs from the show is streaming on Spotify and Apple Music. After closing in Hamilton, Maggie will head to The Charlottetown Festival, where it will run June 21 to Sept. 2. It will then run in Glace Bay, N.S. from Sept. 28 to Oct. 10.