Hamilton photographer is continually reinventing her career behind the camera

 and is now embarking into fine art. 
Two abductions have been turning points in photographer Marta Hewson's life.
The first came in 1974 when she was just four years old. Her father, president of a successful family construction company, was kidnapped during a socialist uprising in her native Portugal.
Thanks to the help of his brother, her father managed to escape. Though Hewson was too young to remember, her parents packed their seven children into a van that crossed the border to safety in Spain in the middle of the night.
The family immediately came to Canada as refugees and settled in Montreal.
If it's possible, the second abduction may be more surprising.
Hewson was a first-year photography student at Sheridan College. She kept crossing paths at parties with this tall, lanky guy with a sense of humour who was in the college's animation program. They managed to only share a few words but clearly noticed one another.
One day she decided she was tired of waiting for circumstances to bring them together. She wrote a ransom note, showed up at his place with a friend and left the note for his roommates, who were playing video games and mostly indifferent to the whole thing.
Complete with a blindfold and rope for his hands, she bundled Jerrold Hewson into the back of the car.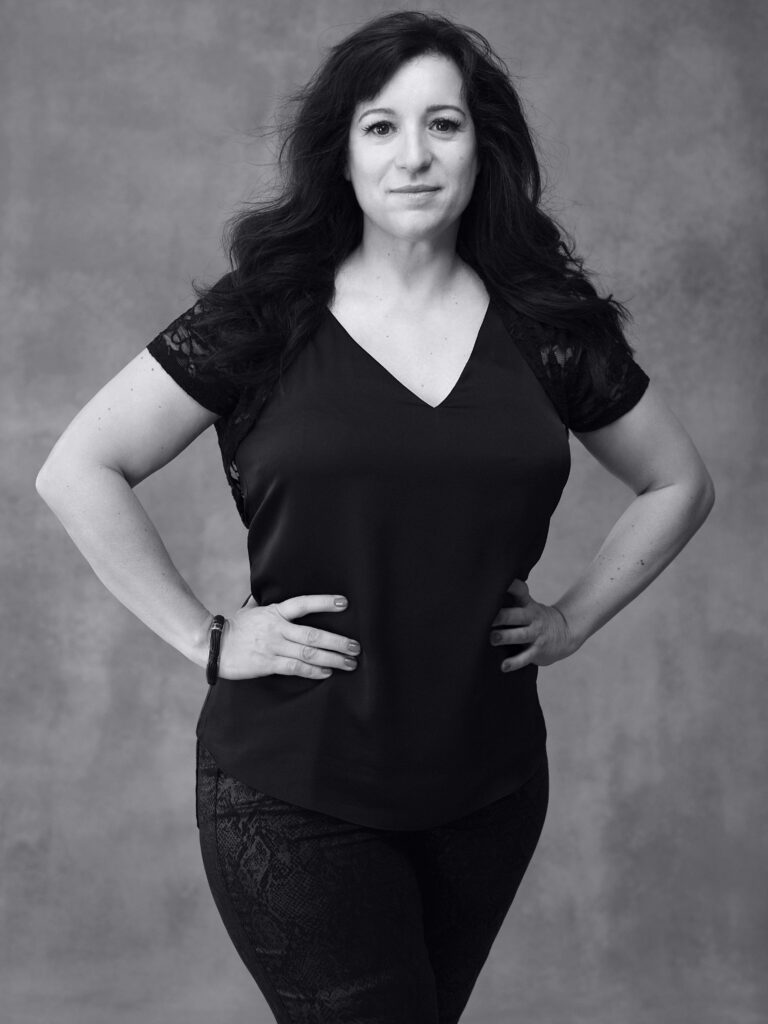 "He did not resist at all," laughs Marta. After a trip to McDonald's for ice cream (doesn't everyone go for ice cream after abducting their future husband?), their fates were set. They moved in together less than a month later and were married a year later in 1994.
"I had to be persistent and take the lead. I can tell you we wouldn't be together today otherwise," says Marta.
Jerrold fully agrees and is just fine with that. He grew up in Windsor and he and his two sisters were raised by a strong-willed single mother.
"My mother was very adamant about a lack of gender roles. There were no male or female chores in the household and she didn't go for words like fisherman or manpower. She was a woman ahead of her time," he says.
So now, Jerrold works alongside Marta in their large and airy photo studio on the second floor of the Dye Works building at the Cotton Factory. Marta launched her own business out of her living room in 2000, while she was pregnant with their second son.
Christopher Robin was born in 1999 and Jack Frost was born a year later.
Up until then, Marta was an assistant to Toronto photographers, including Chris Nicholls, one of Canada's top fashion photographers. She lugged gear, set up lights, delivered food and coffee, and couriered film to the lab.
Jerrold worked as a server and manager in restaurants, while often holding down the fort at home. But he was frequently working nights and weekends and missed out on family time and gatherings.
So about eight years ago, when Marta's business grew to the point that she needed someone to help, the couple decided Jerrold should give up his two jobs and become a studio partner.
"We are best friends," says Jerrold. "We are always together. We like it that way."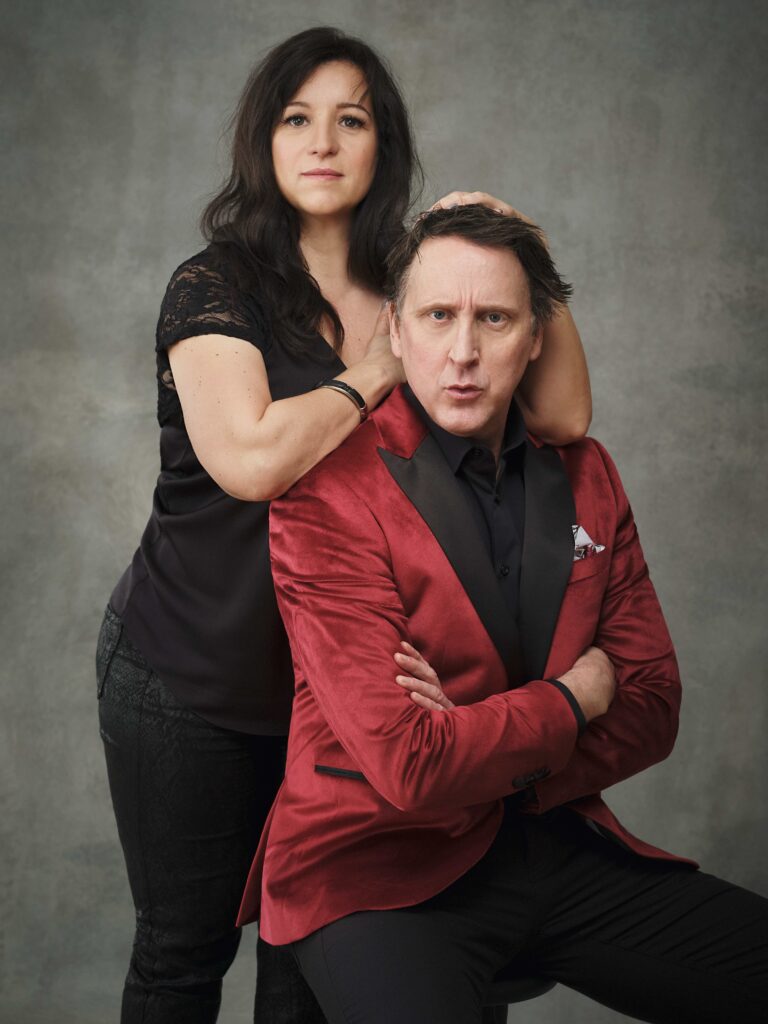 Both Marta and Jerrold are artistic types, who thrive on being creative.
"This is a fun job. It's challenging and exciting but it's not stressful," she says.
It's also not stayed in one place.
Her business was initially centred around weddings, portraits and some commercial work.
But when she realized she wasn't enjoying the wedding grind anymore, she decided to give it up, even though it accounted for 70 per cent of her income.
"I've always been a risk-taker. I do what feels right and I know I can figure out how to make it work. I want to do what I love to do."
And what she loves is bringing a high-fashion sensibility to the portraits of ordinary people.
"We focus on giving clients the best experience they could have here. We make it all about them. I don't care someone's age or size; anyone can have a fashion model experience who wants to be photographed."
Whereas some photographers want to shoot in volume, Marta chooses to shoot two or three times a week – whether it's portraits, boudoir or branding work.
"There is so much involved in this process."
Watch a behind-the-scenes look at

Marta's self-portrait shoot for HCM below:
It starts with a consultation in the studio during which Marta gets to know clients and what they are looking for. She then plans out a shot list, including clothing and looks. Then comes light testing and set up of equipment the day before. The testing involves Jerrold, who stands in for the client. He's up for anything – wearing wigs and makeup, testing poses, even putting a pillow under his shirt to stand in for a pregnant woman. Sometimes it means squatting so that his six-foot frame approximates that of a five-foot-two woman.
"I love the planning of these shoots," says Marta, who has shot each of the covers for HAMILTON CITY Magazine. "Some photographers photograph what exists. My preference is to start from nothing and create an image. Sometimes I have to remind myself to take my camera to family events because that documentary style isn't my passion."
The shoot itself takes about four hours and features hair and makeup done by Katelyn O'Neil, along with snacks and champagne. Clients always get multiple "looks" during their shoots.
"I always want to offer a custom experience. It might not be as time efficient but it's about personalizing it to the client and making them feel like a celebrity. I want them to be thrilled with the entire experience and leave feeling empowered and with a boost of self-confidence."
The days after the shoot include narrowing down the images to the best ones, sitting with the client to make choices, and touching up images and editing photos for composition, colour quality and contrast.
Clients can order digital files, prints, wall art or books.
"My goal is to help people love the experience of being photographed," says Marta, who is now exploring fine art photography.
That work will be on display in an upcoming exhibition called Outlier at the Cotton Factory. It begins May 4 and will go two to three months.
"The series is about the model's interaction with an object. The object is an outlier, either due to its size, texture, or purpose."
Marta and her team are also pursuing passive income from fine art sales, gallery exhibitions and products featuring her photos. She's also developing a workshop series to help fashion models and aspiring photographers understand the world of fashion photography.
"There isn't a lot out there for new models. They have to learn on the job. Modelling is about so much more than looking pretty. The job of the model is to make clothes look good and to sell a brand through attitude, expression and performance. But that's not easy to do."
So, let's go back to Marta's Portuguese roots for a minute. She is the youngest of her large family, coming along seven years after her closest sibling. Her parents stayed in Montreal for four years before going back to their life in Portugal with Marta and two of her brothers. The older siblings stayed in Canada.
Though she spent much of her upbringing in Lisbon, it's not apparent in her speech.
"Everyone asks why I don't have an accent," Marta says with a laugh. "It's because I went to an American school. Now, almost everyone in Portuguese cities speaks English fluently, but then it wasn't as common."
Jerrold good-naturedly jokes that Marta's family are the Von Trapps of Portugal, referring to the classic tale of a wealthy Austrian family who resist the advance of the Nazis in The Sound of Music.
There might be a couple of similarities, especially the stealing away from an authoritarian regime in the middle of the night. And Marta also admits that her mother made clothing from curtains for her children.
But Marta says she never thought of her family as wealthy. Her dad had grown up poor on a farm but his mother convinced her six sons to take on different trades, including carpentry, metal working, and masonry. Marta's dad, though, was interested in business. He couldn't afford university, but he snuck into the classes anyway. He was told that as long as he was quiet, he could stay.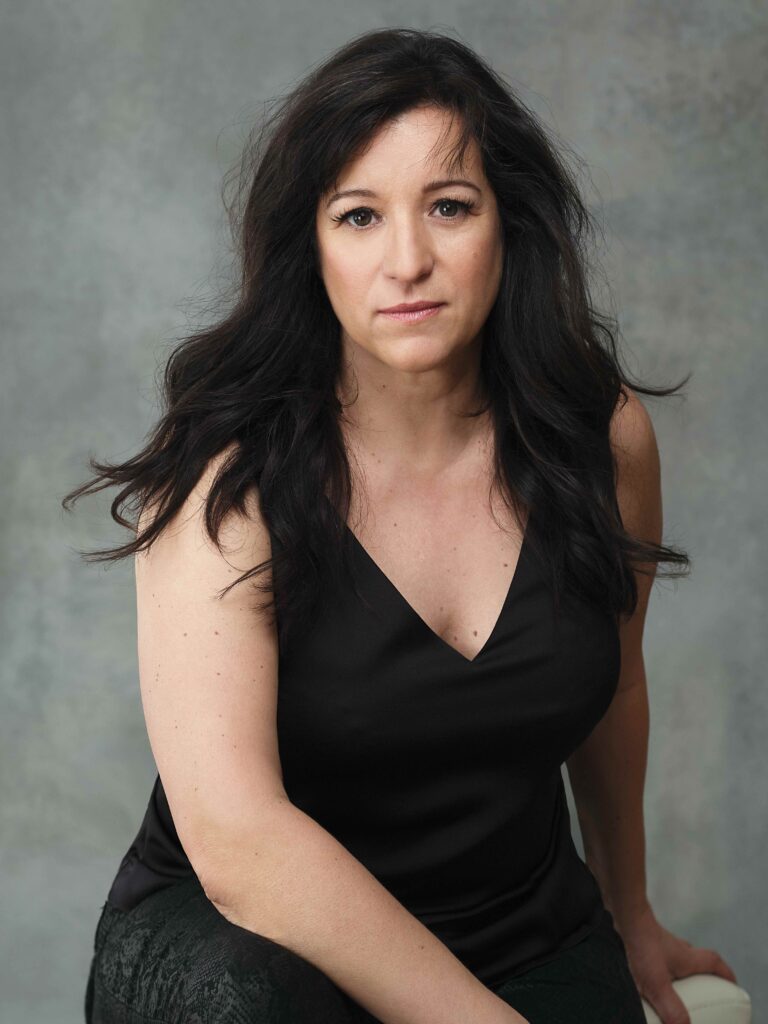 He finished business school and he and his brothers opened a construction company that built schools, museums and hospitals.
Marta went to the opera and theatre and hung out at the pool at the golf club where her parents were members. But she was expected to work on the family's farm, too.
"My family was never materialistic and I'm still not."
Jerrold's childhood was much different. His father, who left when Jerrold was four, didn't pay alimony until his son was in high school. The family relied on social assistance.
After finishing high school and working for a year in her dad's company, Marta decided to return to Canada, moving in with an older sister who lived in Oakville.
Photography was always her natural path.
"I got my first camera for my birthday at 15. I started taking pictures of my friends. I would look through magazines and try to recreate those photographs. In high school, my art teacher set up a dark room just for me and my friend who was also into photography. I just loved being in the dark room. It's like magic."
Now, Marta's magic is in shining her camera's lens on her subjects' inner selves, whether that's for portraiture, fashion modelling, magazine shoots or branding portraits.
In a behind-the-scenes video on her website, Marta says passionate people resonate with her.
"The fashionistas, the rock stars, the rebels and the renegades of art. The ones who never quit dreaming and believing; those that shine brighter in a world of blue are lit by an insatiable desire to live a life worthy of a story.
"My job is photography, but my joy is making art that reflects the personality of the eclectic and the eccentric, the classically sensible and the shining stars that come to my studio."