Chasm demands exploration of the oppressive systems embedded in traditional museum practices.
The McMaster Museum of Art is undertaking a bold rethinking of the museum concept. Beginning June 13, curators Pamela Edmonds and Betty Julian are presenting an exploratory collection exhibition that looks inward at the museum, reframes acquisitions to reflect on inequitable power dynamics and encourages critical dialogue of the oppressive systems embedded in museum practices. The exhibition will be followed up with program of public events in the fall that will be announced soon.
"Chasm is both a challenge and an invitation to the visitor," says Carol Podedworny, M(M)A director and chief curator. "As museums seek to transform themselves in terms of for whom they exist, what role they play, what stories they tell, what ideological direction they record and influence; the M(M)A is determined to not just listen to the conversations but contribute to them in meaningful and active ways."
Chasm continues a series of recent exhibitions exploring the permanent collection at the McMaster Museum of Art through critical curatorial frameworks. This exhibition offers diverse and transcultural perspectives and interpretations of the museum's holdings, including recent acquisitions. Chasm takes the unique vantage point of critiquing the power dynamics of colonialism from within the museum, informed by the transcultural positions of resistance that seek Indigenous sovereignty and Black liberation.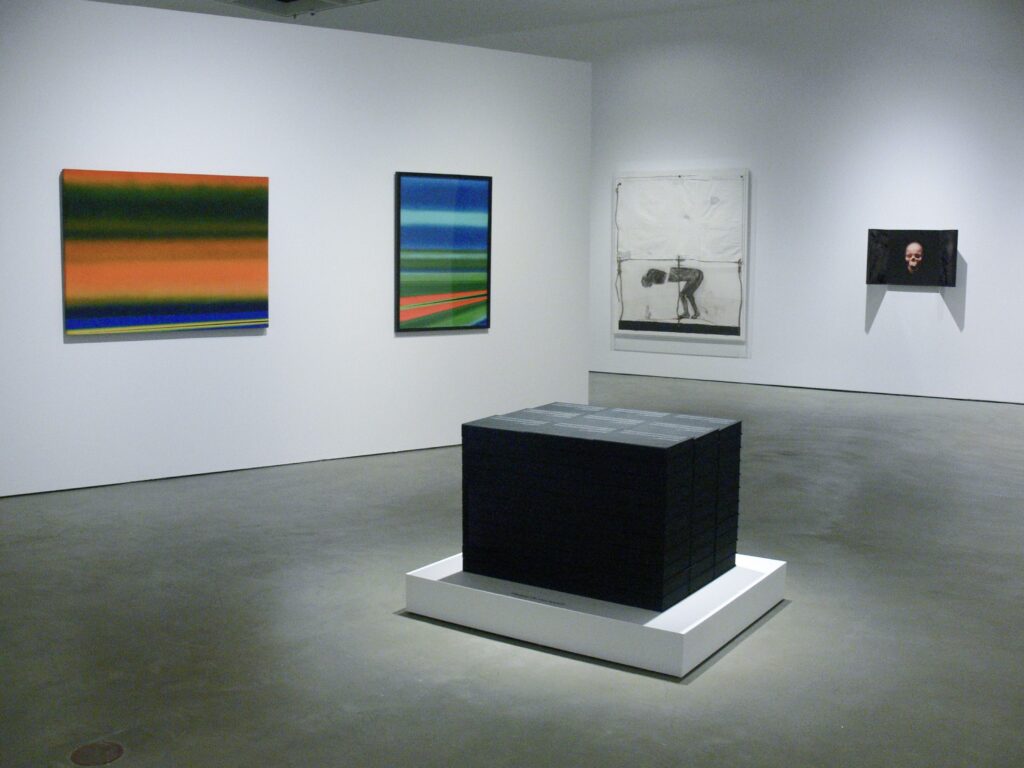 "Our curatorial conversations on how to activate critical dialogue within museums through exhibitions are meant to encourage and expand informed engagement," reads an M(M)A press release. "Our critical and curatorial tasks have been to find ways through our work to redress and resist the cultural amnesia surrounding intersecting systems of colonialism, patriarchy, capitalism and the anti-Black racism inherent in the foundation of our art institutions."
Julian, adjunct senior curator at the institution, and Edmonds, a former senior curator at M(M)A, have taken a "huge step toward understanding and addressing what has become a global re-think of what place settler museum collections have in the current moment," says Podedworny. "Many thanks and congratulations to them both for this project that will lead museological considerations of the collection question amongst Canadian institutions."
Chasm will have an opening reception on Sept. 28 from 5 to 8 p.m. and will be on display until Dec. 8.
It features artists Marissa Y Alexander, Sonny Assu, Nicolas Baier, Catherine Blackburn, Deanna Bowen, Joseph Calleja, Douglas Clark, Chris Cran, Paul Cvetich, Cathy Daley, Max Dean, Stan Douglas, FASTWÜRMS, Gerald Ferguson, Yves Gaucher, Betty Goodwin, Francisco Jos. de Goya y Lucientes, Angela Grauerholz, Spring Hurlbut, Clarissa Inglis, Alfredo Jaar, Svava Thordis Juliusson, Anselm Kiefer, Kapwani Kiwanga, James Lahey, Rita Letendre, Gino Lorcini, Liz Magor, John Massey, Guido Molinari, Shelley Niro, Ed Pien, Margaret Priest, Arthur Renwick, Susan Schielle, Takao Tanabe, Michael Thompson, Graham Todd, Serge Tousignant, Jan Wade, and Shellie Zhang.
McMaster Museum of Art is located in the Alvin A. Lee Building on the McMaster University campus at 1280 Main St. W. Admission is free and appointments are not necessary.