Afro-soul musician, music producer, songwriter, keyboardist and composer 

is releasing his third album tomorrow.
For Hamiltonian Kojo "Easy" Damptey, political activism and musical expression go hand in hand.
You may know Kojo (everybody in the city calls him by his first name) from his full-time anti-racism work in heading the Hamilton Centre for Civic Inclusion. He also ran and lost a controversial race by a small margin in Ward 14 on the Mountain in the October Hamilton municipal election. It was a contest marked by racism directed against his candidacy.
Plus, Kojo is a sessional instructor at McMaster University teaching a Black, African, and African diaspora studies course.
My focus is on Kojo's music and his upcoming third album, Radical Thoughts, which is being released on Sept. 8, 7 p.m. to 9 p.m. at Sealed Art Hamilton (89 Gage Ave. S.).
As an award-winning Afro-soul artist, his music combines elements of hip hop, soul, funk, and high-life.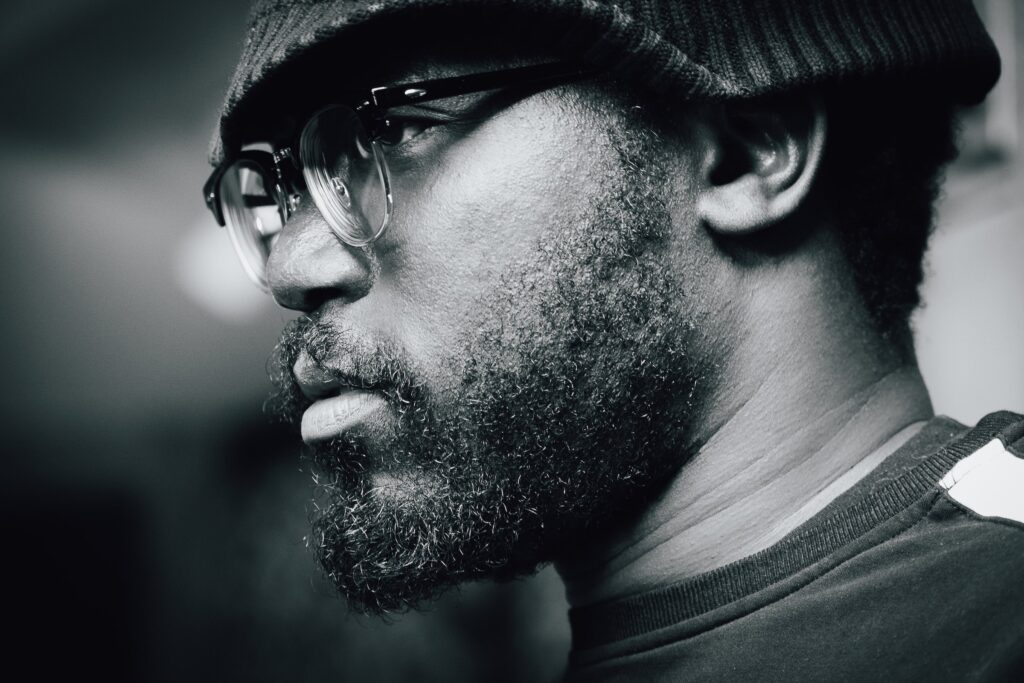 Kojo is a singer songwriter backed by bandmates who have played with him for more than a decade. They include Dan Willer on guitar, Scott Macintosh on guitar, Chris Bruder on piano, Tom Altobelli on bass, and Jordan Snider on drums. There is also a range of local producers assisting him, including Syrian Palestinian hip hop artist, Mother Tareka. The two have performed together on stage.
Kojo's new album represents a departure because of the inclusion of an Afro-beats electronic sound. This time the instruments used on Radical Thoughts include a saxophone, piano and bass but no guitar. A few singles have been released separately, including "Protest X," to create momentum for the album.
"Radical Thoughts is a mix of afrobeats and groovy tunes that elicit an electro afrofuturist sound," according to a press release. "With productions from Onglish, ttwwrrss, Young Dave Bangin and Mother Tareka, you will hear Kojo taking his songwriting and performance to another level. The idea behind the album is that most often than not the things we call radical are usually the things that make our world a better place, whether it is abolition, building community and working towards the liberation of people all over the world."
Kojo grew up in Accra, the capital of Ghana, where high-life music is king. The acoustic guitars accompanied by drums and perhaps a bass and horns combine both traditional and modern sounds.
Kojo in both his music and politics writes and talks about the struggles of Black people. "Protest X" from the new album continues that thread, listing past fighters for Black rights and freedom: Viola Desmond, Fred Hampton, Audre Lorde, and bell hooks.
But it is also a battle that continues today in wake of the police killing of George Floyd in the U.S. and other events closer to home, he explains in our interview.
"Protest X" recounts the unfinished business of 1960s protest. Lines in the song, such as "Chilling on the bay" and "Waiting for that day," refer to two classic tunes by prominent Afro-American artists: "Sitting at the Dock of the Bay" by Otis Redding and "A Change is Going to Come," by Sam Cook.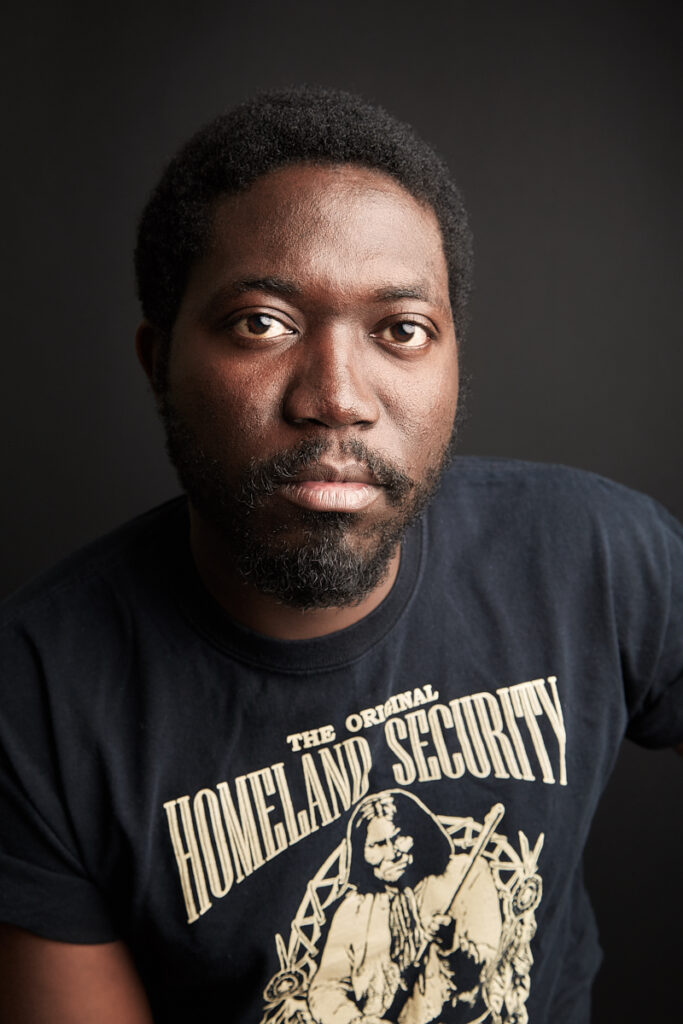 Kojo came to Hamilton at 17 to study chemical engineering at McMaster. Coming from a musical family he easily gravitated towards writing songs and performing, putting out his debut album in 2013, the award-winning Daylight Robbery.
Kojo credits Leon Robinson, the owner of the Boom Spot clothing shop in Hamilton, for promoting local hip hop artists and organizing performances in the city.
"That is how my trajectory started, that is how I got to making music in Hamilton," says Kojo.
He helped to organize the annual Renaissance Music Festival in central Hamilton to celebrate all forms of African and African diasporic music from hip hop to jazz and soul. Unfortunately, it was short-lived following a cut in provincial funding in 2019, says Kojo.
In building his musical career Kojo found that musicians playing hip hop, R&B and soul in Hamilton were not being invited to perform at major local events and festivals by largely rock-oriented music promoters.
The circumstances surrounding the 2016 founding of the Coalition of Black and Racialized Artists (COBRA) to deal with that discrepancy is discussed in an essay by Seema Narula, "Making Art in a White Town" in a 2020 book that I edited, Reclaiming Hamilton: Essays from the New Ambitious City.
Now, Kojo and his colleagues outside mainstream rock have more opportunity to play and perform in the city but he warns against complacency. "There is always more room for improvement," he says.
A newer wrinkle is that there are few music outlets in Hamilton offering live music every night.
"The model of the music venue is tough. I sell alcohol. I put on a thing that alcohol will provide but these days not everyone is going to a place with that business model."
Kojo was chair for one year of the Hamilton Music Advisory Team.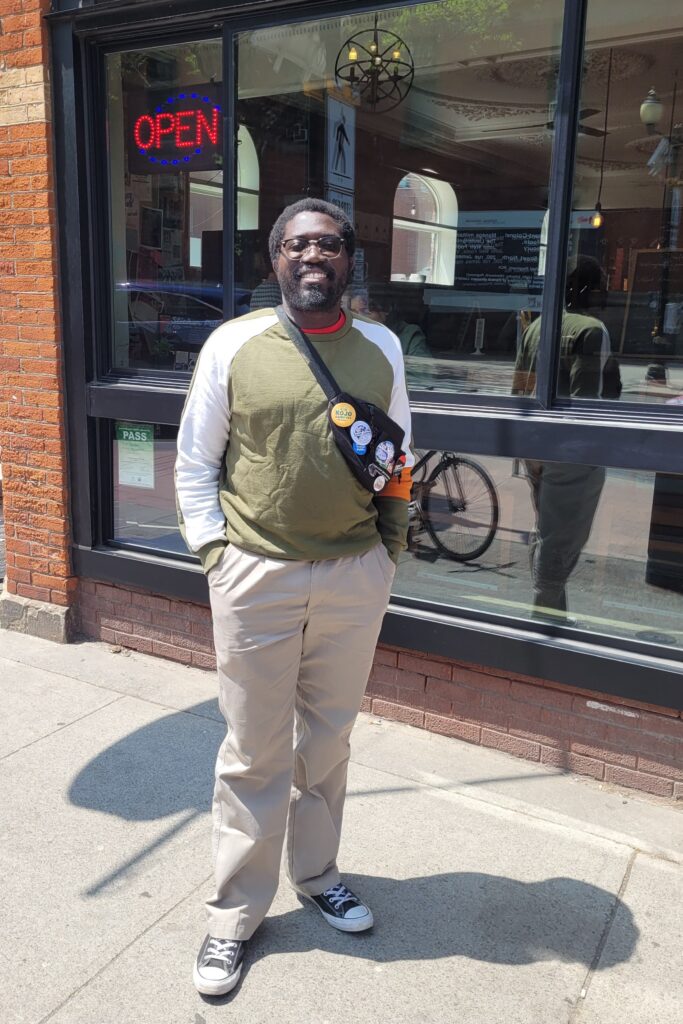 He argues that the City must find ways to both reduce the expenses of existing music venues and assist many working musicians who live and work in Hamilton (an expensive place to live) in finding new opportunities for paying gigs.
Among the achievements of the HMAT in conversations with the City has been to ensure that musicians performing during the summer in public events on City property are paid at standard union rates.
Kojo is less involved with HMAT now but he still has strong political opinions about how local politicians and city hall in Hamilton have displayed what he describes as a warped attitude towards culture in general. "The general sentiment is that again people see art as an exploitative thing not a human thing."
He cites City plans for a new gentrified and lucrative entertainment district downtown negotiated with private interests that includes plans to pressure an unwilling Salvation Army emergency shelter to locate from its current York Boulevard location.
That is not how art is created, counters Kojo. "Art does not, poof, come."
He says it comes from having a community of artists hanging out and giving each other the confidence and inspiration to craft their art based on their experiences.
"That is how we make friends, how we build communities, how we support each other."
In addition to Kojo's album release party on Sept. 8, he will perform at Taste of the Town at the Allure Lounge (362 Barton St. E.) on Sept. 25.