Iconic comedy duo brings panto-inspired romp to the GTHA for some festive fun – 

grab your teacups and get ready to laugh.
Fans of clever wordplay, physical comedy and the magical power of imagination will be in for a treat when O Christmas Tea hits Hamilton, Burlington and the surrounding region for a limited engagement. With over 100,000 tickets sold since its inception in 2013, the show makes its way to Ontario for the first time this year – and our cups runneth over with good fortune. Reminiscent of British pantomime, with a humour that harkens back to Monty Python, Mr. Bean and Dr. Seuss, O Christmas Tea promises to be an entertaining romp fit for all and a perfect way to create some lasting memories by sharing an experience en famille ahead of the holiday-season whirlwind.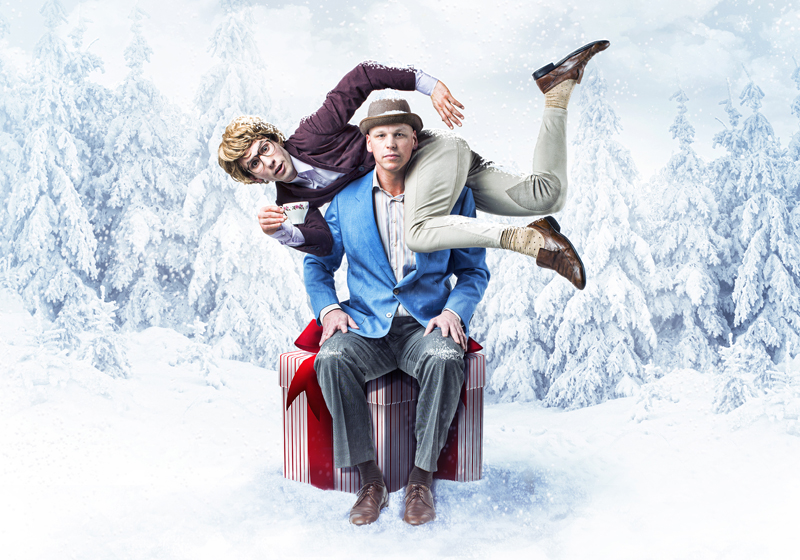 Created by U.K. comedy duo James & Jamesy – 23-time winner of Best of the Fest on the International Comedy Circuit – O Christmas Tea is an innovative and delightful production that promises no shortage of laughs – or tea. While ripe with humour, at the show's heart lies the underlying debate about the importance of imagination in an adult world. Spoiler alert: it's important.
"The Christmas season is a magical time of year that brings people of all ages together; a time when we are encouraged to dream big, embrace imagination, and celebrate a childlike excitement for merriment," explains Alastair Knowles (Jamesy), the eccentric half of the award-winning duo.
After an innocent wish for enough tea to serve the entire world goes torrentially awry, the protagonists look for solutions to the soggy slip-up, and the audience is called upon to be more than mere spectators. In true James & Jamesy fashion, the production is inclusive and interactive, and encourages the audience's imaginative involvement (told ya so). What results is a fantastical, entertaining romp where the actors – and audience – help the characters stay afloat so they can find their way back home. For show dates and tickets, visit OChristmasTea.com.