The city has some amazing canoeing, kayaking and stand-up paddleboarding opportunities 

that are accessible for beginners and give a view of the city you might not have seen before.
This fall, if you find yourself driving from Dundas to Hamilton along Cootes Drive, keep your eyes open. You may just see people at the side of the road at the base of the long hill to McMaster University unloading canoes and kayaks. "Where could they be going?" you might ask.
The answer might surprise you. They're going downtown to get a coffee.
When people think outdoors in Hamilton, they often think of beaches or hiking or waterfalls or even sailing. But for some reason paddling – whether a canoe, a kayak or a stand-up paddle board – doesn't always occur to us.
And yet Hamilton has some amazing paddling opportunities, some that are very accessible, according to Hamilton's canoe evangelist Matt Thompson.
One of his favourites? Bayfront Park.
The beauty of Bayfront, he explains, is that it features both beaches and a boat launch, so anyone wanting to head off on the water from our biggest waterfront park has a number of ways of doing so. And where to go? Thompson recommends the paddle from Bayfront to the Desjardins Canal and back as a great way of whetting your appetite for Hamilton paddling.
"I love this paddle because it ignites peoples' imagination with what they could do."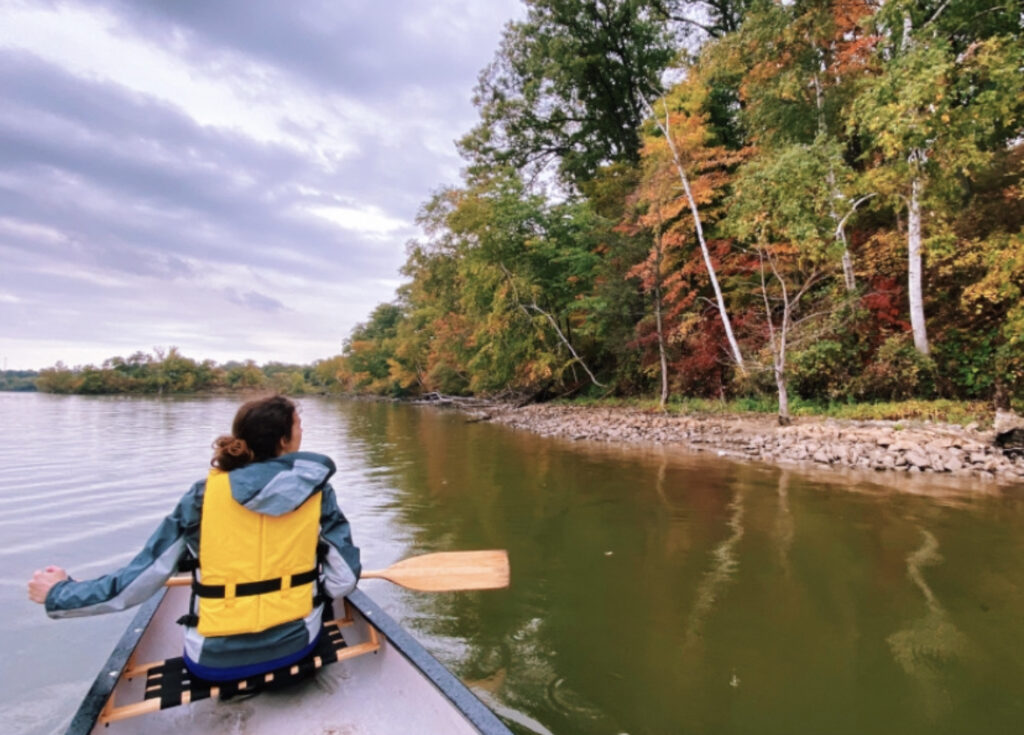 But with getting a boat in the water being so easy, what kind of boat should you use? The age-old debate in Canada seems to be canoes vs. kayaks. Canoes can carry more stuff and some people think of them as more stable, but for a novice paddler, you really need two people. Kayaks can be paddled by one, but in my experience, you can count on getting a lot more wet than if you were in a canoe.
The answer? Neither, says Thompson. At one point this summer he was at Burlington Beach. "I counted 11 people stand-up paddleboarding at 7 a.m. I'm just so excited and glad to see people getting out on the water in the way that works best for them."
Thompson says to "use the tools you've got." Inflatable stand-up paddle boards (SUPs) can be purchased relatively inexpensively, and fit in a small car, or even a large backpack. He describes them as the truly democratic way of getting on the water, and he even looks forward to the day when people go paddling in our city by LRT or SOBI bike share.
Despite his love of SUPs, Thompson has been running a canoe share out of his home on Elgin Street for years, where people can book a canoe, life jackets and paddles, along with a canoe cart to transport the vessel on foot to Bayfront. It's not uncommon to see people walking one of his Nova Craft beauties down the Cannon Street cycle track on their way to or from an afternoon paddle.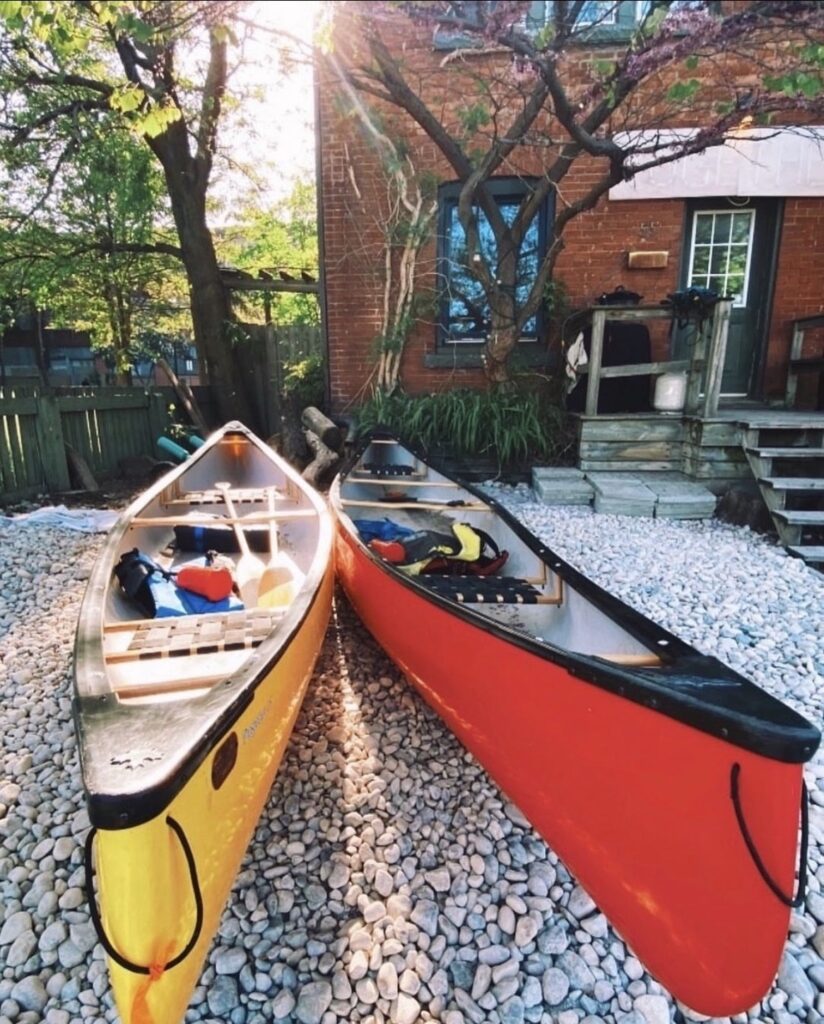 And while we may think that paddling season is almost done at the end of August, Thompson says that's not so. He has been on the water in Cootes Paradise into the late fall and insists the main thing you need to be careful of is how much daylight you have left.
"If someone texts me at 8:30 p.m. in June (about borrowing a canoe), I'm going to say go ahead." At 8:30 in September, he's more likely to tell you to wait until the weekend.
So now you can get to the water, and you can get on the water, where to go?
Thompson has the ultimate paddle in mind, at least for canoes and kayaks, and he's willing to share.
"The one paddle everyone should try in this city is Dundas to downtown."
You'll need to be dropped off, he explains, at the small parking area at the side of the road on southbound Cootes Paradise (the area is indicated on Google Maps) and you can slip your canoe in the water, paddle along Spencer Creek where it flows under Cootes Drive and head to some of the most beautiful scenery in Hamilton.
From there it takes an hour and a half or so to get to the portage at the edge of Cootes Paradise – which is signed – under some of Hamilton's most interesting structures. "You go under this amazing concrete infrastructure. We have three or four bridges at once, then you hug the shore and end up at Bayfront or Pier 4," he says.
"It's the best way to see the city."
Thompson says to budget three to four hours for the paddle, but he calls it our premier water trail and thinks everyone should do it at least once.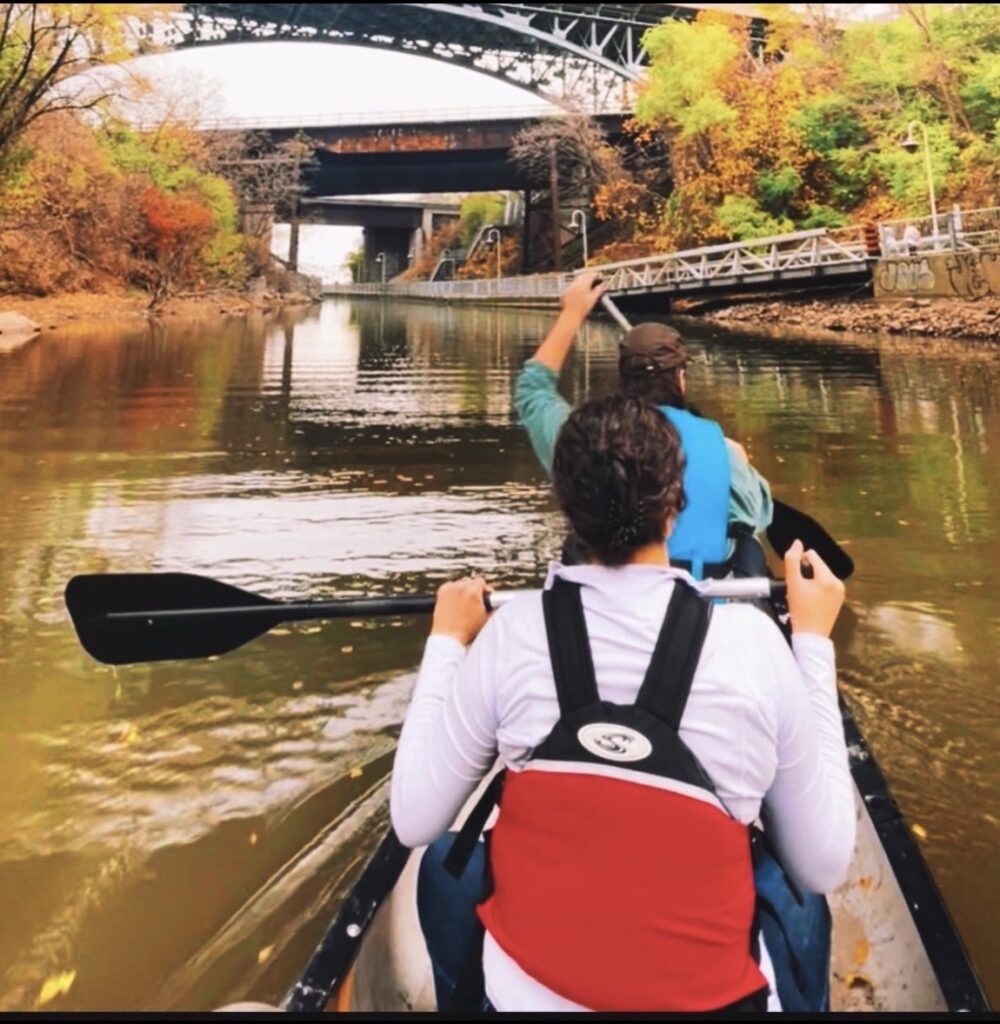 Thompson also insists it's not too late to do that paddle, and with our increasingly mild winters, and the warm shallow water of Cootes Paradise, he's done the trip as late as the second or third week of November. "Those days when it's 10 degrees and sunny, and it's just gorgeous."
So whether it's a canoe, a kayak or a stand-up paddle board, get out on the water and see all the beauty our city has to offer from a perspective that you may have never had before. You might be surprised at just how easy it is.
Jason Allen is the host of The Environmental Urbanist, Tuesdays at 1:00 pm on 93.3 CFMU, and has been encouraging Hamiltonians to explore the outdoors for almost two decades.