John Ribson, owner of Hamilton LGBTQ bar The Well,

 which sponsored the May/June Pride issue of HCM, talks about the founding of the brand and its ambitious expansion plans, 

the history of gay bars in Hamilton

, and his $1-million donation inspired by his own cancer battle.
John Ribson was born and raised in Hamilton. After dabbling in other businesses and holding other jobs, he joined Wendy's almost 30 years ago as a manager trainee, eventually becoming a general manager. When the franchisee was growing his business to 14 locations, he offered Ribson an opportunity to buy in as part-owner of two restaurants. By 2009, when Wendy's was struggling, his business partner decided to sell some stores to raise capital. Ribson bought four restaurants. Those four are now 40. Ribson has now opened an LGBTQ-positive space in The Well in Hamilton and Toronto and has ambitious plans to grow the brand.
The location at Wellington and Cannon streets means something to you. Can you tell us about that?
I was born and raised in Hamilton, Ontario, right there on Wellington Street. Right in the neighbourhood. I was in town one day because our company had tickets for a Ticat game. So, I went to the Ticat game with my sister and we were driving up the street and we saw the building for sale at Wellington and Cannon. I said that the LGBTQ-positive community has not had a bar in Hamilton for years. I wonder if I could open a bar there. I was in the bar business back in the late '80s, early '90s. I looked into it and we were able to get a deal. It was a much bigger undertaking than I thought. It took a couple of years, almost three years, to get it all done. COVID hit as well.
When did the two locations of The Well open?
And then we were working towards getting the Hamilton bar open. While all that was going on, I saw a place for lease on Church Street and I thought, oh, what would be better than having one in Hamilton and one in Toronto? Well, because the one in Toronto was already renovated. I just needed to bring in my leasehold improvements and open the doors. I signed the lease right before COVID hit.
It was not good timing. And thank goodness I had the Wendy's to help carry everything because I now had the expenses of two buildings and no revenue coming in. And then the Well Church Street opened. We were open for one day and we got closed down again for COVID for another six months or so. And then we all know how COVID went. It was in and out and open and closed. Very crazy. So that's how the two Wells came about.
What does it mean to open a location in your hometown and to bring a queer-inclusive bar back to Hamilton?
I love giving the community a safe space to go and welcoming anybody in the community. It doesn't matter what diversification you're from, it's more having a community bar that everybody's welcome and can feel safe, and those that are not comfortable shouldn't bother coming to our establishment, right?
I came out in the mid-'80s and back then it was a little bit different scene going out. It was a little bit scary as you know, and I just thought it was important to have a space for especially those younger people that are coming up in the newer generation, giving them a space to come out and be able to express themselves. And I thought, what better? We had a rough time when we were kids and trying to find our way back in the day. What better way to provide a space for them and something decent. I mean, I really take pride in each location and I want it to look great and I want it to signify The Well for people, they can walk in and say, "Yes, this is The Well." I tried to make them look as similar as possible, but that's the big reason Hamilton was first, because originally it was going to be the only one and it was to give back to my hometown.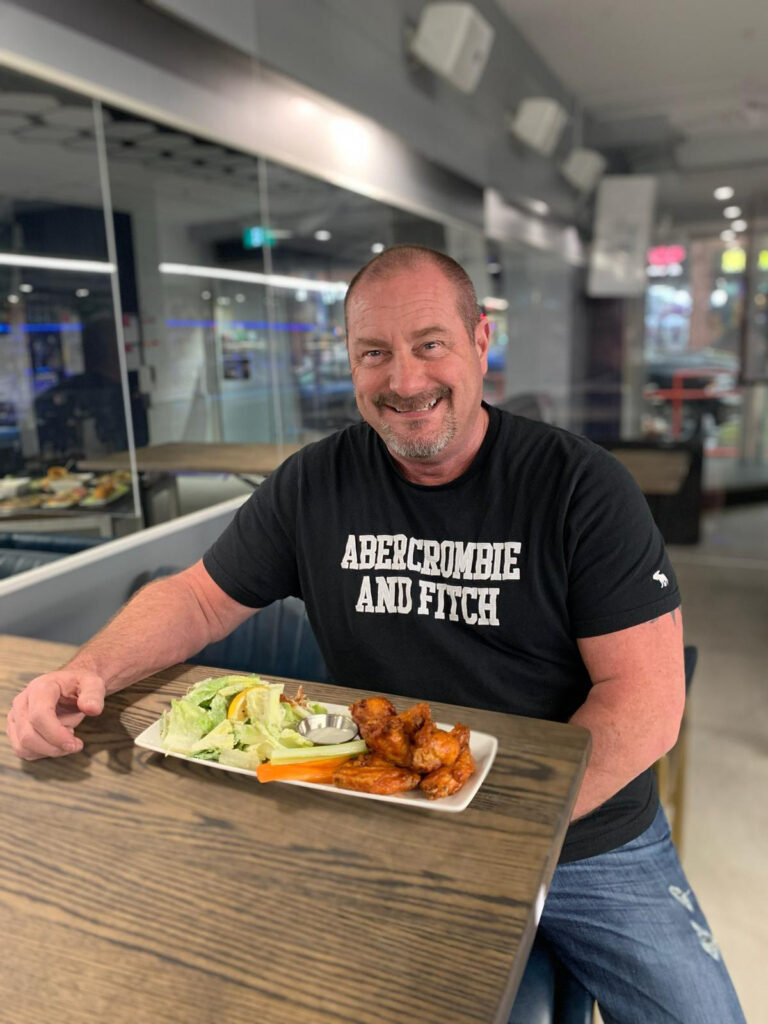 What does the name The Well signify?
This building was called The Wellington House. I didn't want to go with the Wellington House of course, because that name was old and dear. And I thought, what's better than a bar that takes part of the name and then it's part of my history where I was born and raised on Wellington Street too. So that's how it all came about. And then The Well Restaurant Bar was the name.
What are your memories of the gay bars that once were located in the city and why do you think they all eventually closed?
I think between the apps and everything going online and the internet and all of that, I think people have shied away from going to bars as much. I remember The Embassy, the Windsor, Big Julie's, Crush. There was BJs too. The Windsor was kind of my first bar that I went to. It was a fun place to go. But you looked left to right when you were going in there. Is anybody going to see me going in here? It was different back then. You parked far away from it and you snuck in and snuck out.
Now a lot more spaces are welcoming of people of all different backgrounds and different genders and expressions of gender, they all feel welcome and that you would not see 30 years ago.
What is your business and hospitality philosophy at The Well?
The key that I try to instill in all the staff members that work there is we want to welcome everybody no matter what their background is. We want to welcome everybody and let them know it's a community space and everybody's here to have fun and feel safe. And that's why we do all sorts of different events from the drag events to bingos, to open stage to live entertainment. We do cabaret shows, sometimes ticketed events. We try to include everybody. We have many groups in Hamilton that come and use our space for four or five hours in the evening. They finally have a safe space to go that they feel welcomed in, which is fantastic. That's exactly what it was built for. So, the staff has to relay that to every single customer and make sure that everybody feels welcome — that that's the key to the brand.

I know a lot of places in Hamilton or even a lot of cities across Canada are hosting LGBTQ-positive events and I just think we need to support those places that welcome us. I'm not saying the other places shouldn't be supported, we need to welcome with open arms these spaces, not only mine, all the different establishments across Canada. Some of them are struggling because they just don't get the support. Because we all need a place to go. I know we all don't go out like we used to, but we need that place for these generations coming where they can feel welcome and have a safe space to go.

Soon, our staff will have uniforms – golf shirts, muscle shirts, t-shirts and hats, all with The Well logo. When you walk into any Well location, you're going to know right away who is the staff because it's going to be plastered on the back of their shirt along with on their sleeve. Our security personnel will be wearing them as well.
We are also going to unveil a big plaque in August and call it Well Noted. It will recognize icons that have contributed to the LGBTQ+ community in any way, icons that have done remarkable things. We're going to first do it in Hamilton, but my hope is that every Well will eventually have this Well Noted wall. We want to honour those Canadians that have paved the way for us, some that have passed and some that are still around today, that are really instrumental in the community.
You are opening three more locations of The Well – Queen Street West, Waterloo and Windsor – this summer and fall. What's behind such an ambitious expansion?
My first goal is to get all through southwestern Ontario from Toronto all the way to Windsor. I found a nice property in Windsor and I thought it would be great. So that's going to kind of be a flagship of what I really would like all The Wells to look like. What I mean by that, the first floor is going to have a lounge similar to Church Street, long and narrow, and on the first floor we're going to have an LGBTQ-positive barber shop, plus an adult novelty shop. So that's going to be all on the first floor in The Well Windsor. It is a fairly large building. The second floor will be the dance entertainment level. The city just recently in the last couple months, approved our rooftop patio. You'll be able to see the city of Windsor, the skyline along with the bridge going over to Detroit and all the water. It's going to be quite a view there. The Windsor location is supposed to be done in July or August this summer.
Waterloo came about because I have a Wendy's there right near the university, and it used to be an old Ponderosa. It's a huge building and it is way too large for Wendy's. I thought why not put a Well there and give the people that go to university from all over a safe space to go. So that's the plan there. The Wendy's will be smaller and then the rest of it will be The Well, just a restaurant lounge, one floor with the patio out front. If we can get our permits, our hope is to be open when the kids go back to school in the fall. So, we will have Windsor, we'll have Waterloo, we'll have Hamilton, and then of course Toronto. In Toronto, we have Church Street and then we hope to get Queen West open as well. Queen West used to have a really good community but many businesses closed due to COVID, some before COVID. So, we're hoping that they support us there as well. I'm also looking into London and I also have leads to a possibility maybe in Calgary and Vancouver.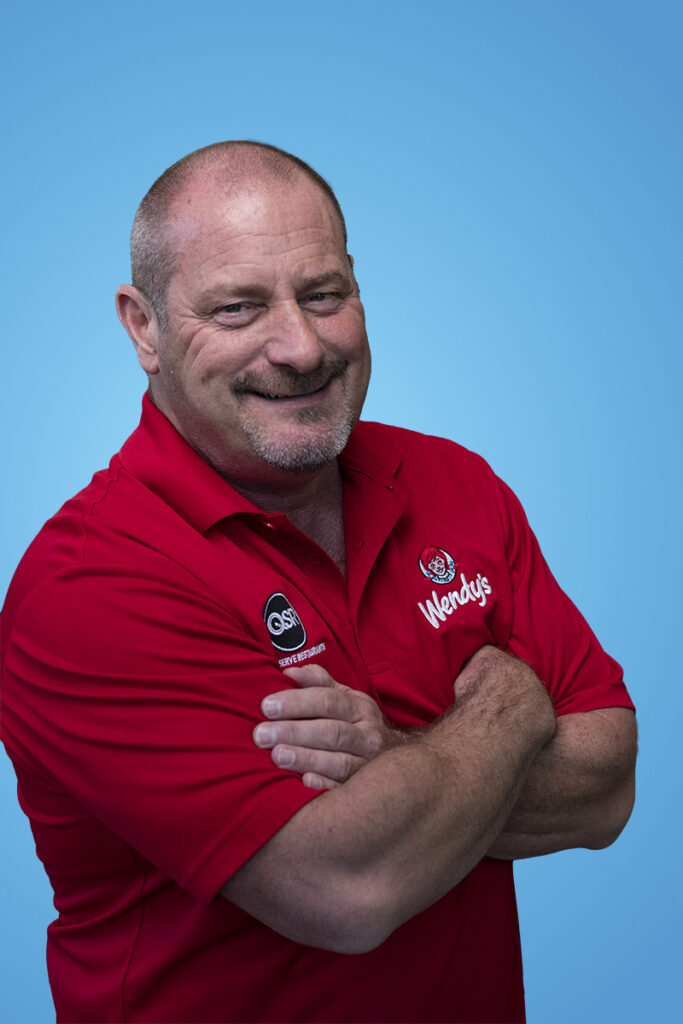 What is the future of The Well brand?
My hope is to go across Canada and I've been actively searching in Fort Lauderdale as well. Fort Lauderdale I hope will be my first U.S. location. I already have the business all set up. I just need to find the property. We do try to own the property as much as possible. That way we don't have landlords after we get our business going, increasing our rent or making it hard for us. Then my hope is that I get people within these communities that want to run them – it'll be like a franchise, but it'll be local people running each location in all these different cities. But we'll be one brand, we'll advertise together. We'll all have the same similar events going on. So, no matter what city you're in, you know the different events that The Well offers. It may be different in each city, but you just check the website and it'll let you know what's going on at that particular location that day.
We're trying food as well. The Church Street menu has been fantastic and well received by the community. In Hamilton, we have the Toppers pizza next door. Windsor's going to be similar to the Toronto menu. For people not only at nighttime, but hopefully during the day there's a place to go and lounge and have some good food.
Opening any new location is a big undertaking. It takes time, training, getting the right staff. That's the hard part. Getting the right staff to work in there with the vision of the brand.
What excites you about this business, this adventure?
The big thing that excites me the most is being an LGBTQ-positive brand. I don't believe there's any out there that have a chain of locations like we will have by the end of the year. I mean we already have two, but I mean having five or six operating by the end of the year is a great start to the brand. And I mean if we can grow that to 10, 20, 30, 40, whatever that number will be, the communities that welcome us will be the communities that will be able to have a Well. Then we need people in those communities to run them and make the people feel welcomed if it's going to work.

If you would've asked me 30 years ago if I would own 40 restaurants, I would tell you you're crazy. I'm now working on a deal for a couple of more stores and I'm working on a brand new location. And that's the thing, the Wendy's team, we have a solid team. I have great people that helped me get this far. We just took a representative from every restaurant, including my Well manager, Bradley, on a cruise in February. And I think that's very important to motivate the employees and thank them for what they do every day. Because whether you're working at a Well or you're working at a Wendy's, it's not easy work. The big thing is the people. If you have the right people that work for you and help you grow, we'll grow as much as we can.

I was given the opportunity back in Wendy's back in the early '90s. I mean, that owner saw something in me and if he didn't take me under his wing and give me part ownership and then the opportunity to buy restaurants, I wouldn't be where I am today. The Well is kind of my retirement. Not that I'm thinking of retiring anytime soon though.
When you have time off from work, what do you like to do?
Well, my favorite thing is the cruise ship. I love cruises. Last year I did a lot of cruises. I took some time off and when I say time off, I'm still working on the ship, but at least I have a different view out of my window, the water or a different place each morning when you wake up.
You donated $1 million to research at St. Joseph's Healthcare Hamilton in 2018 to help establish the Urological Oncology Research Centre. Why was that important to you and how is your health today?
Back in the late '90s, I was diagnosed with bladder cancer and I met Dr. Anil Kapoor. He was just out of school and he was becoming the new bladder, prostate and kidney cancer doctor for St. Joe's Hospital. And for a guy being in their late 30s, he said to me, "This shouldn't be happening to you. You're way too young." But anyway, long story short, the problem with bladder cancer is it's a high chance of it coming back over and over again. So, you have two types of people. You have one type that they get it once and it never comes back and they're OK. They normally put you on a five-year plan after you have it and they keep checking you. In my case, I've never been that lucky. I get maybe one round and I'm clear. The next round they're either burning or cutting out some more tumours.
The good thing is they got it early. So back in 2018, I said to Dr. Kapoor, "You guys have saved my life. You guys have not only saved my life, but kept me here. What can I do to give back to this hospital because I feel it's important."
Dr. Kapoor passed away in February with cancer himself in the colon. It was 44 days from diagnosis to death, which was very, very sad. But that foundation is still going and doing research. That was my way of saying thank you to the hospital and for taking good care of me and making sure that I'm still here. I wanted it to be secret but they explained to me that people donate more money when they see others donating and sharing their story.

We did a big thing, they had a big presentation at the hospital and then the media was there, the paper was there and they got a lot of press about it. And sure enough, within no time, we were raising millions of dollars.
Any last words?
My big thing first off, is thanking those who support us every day and make The Well what it is today. And for those that maybe don't know The Well, come out, check it out. Because the more people we have support us, the better it will be and it'll be a much more fun place to be. Let's build this brand together and make the first LGBTQ positive brand grow. It's going to be amazing.
This interview has been edited for length and clarity.