Incite Foundation for the Arts supports the contributions of 

Musicata, Hamilton's Voices and the Carnegie Gallery.
The Incite Foundation for the Arts has contributed more than $5 million to 30 Hamilton-area organizations in grants from $2,500 to $150,000 since it was founded in 2011.
It is the legacy of the late Carl and Kate Turkstra who believed the arts are key to quality of life and critical to the future of Hamilton. And they believed anyone, regardless of circumstance, should be able to enjoy and pursue music, theatre and visual art.
HAMILTON CITY Magazine is showcasing the incredible, creative and talented recipients of Incite grants. Here we begin with Musicata, Hamilton's Voices and the Carnegie Gallery.
Musicata, Hamilton's Voices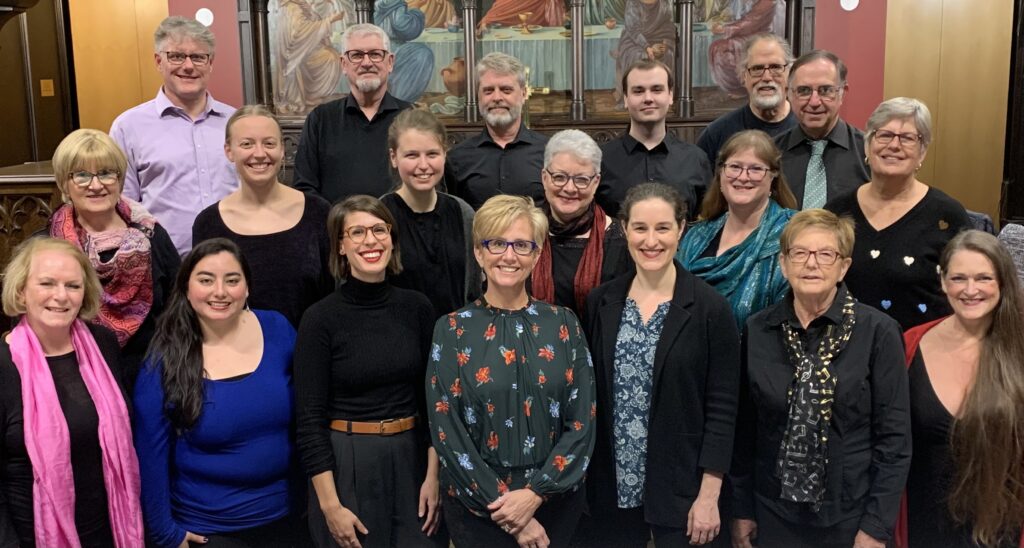 Formerly known as The John Laing Singers, Musicata, Hamilton's Voices is celebrating its 40th anniversary season. Since becoming artistic director in 2011, Roger Bergs has built on John Laing's solid foundation of choral excellence, moving the choir in adventurous new directions. The mission is to bring the warmth and passion of live choral music to a wide-ranging audience and collaborate with up-and-coming local musicians.
"Musicata is a dynamic and innovative chamber choir presenting choral music that brings a fresh vision to live concerts. Wrap yourself up in the energetic and nuanced blend of 25 accomplished voices. Discover new favourites and hear classics renewed and reborn. Let our music carry you to places that you have never experienced," says Bergs.
"We are very grateful for Incite Foundation grants that allow us to subsidize the costs involved."
Church of the Ascension in downtown Hamilton (Forest Avenue and John Street) is the choir's new performance space and together, Musicata hopes to promote this space as a hub for the arts in Hamilton.
Here are testimonials from two members:
"I was searching the internet for choirs in Hamilton that I could be part of. Roger was very quick to respond to my email, inviting me to listen and audition. I attended the rehearsal and felt at ease with the music and voices. Roger and the entire group were very welcoming. I was new to Canada at that time. It was terribly cold but the members' friendliness, support and the beautiful singing made me warm."
"For me, Musicata provides an opportunity to make good music every week with a number of very talented musicians. Singing as part of a chamber choir like Musicata is very satisfying as I contribute to something that is so much more than the sum of its parts. I enjoy the variety of repertoire, striving for excellence, sense of teamwork and relaxed atmosphere. Roger Bergs directs with a clear vision, extensive knowledge and lots of humour."
The Carnegie Gallery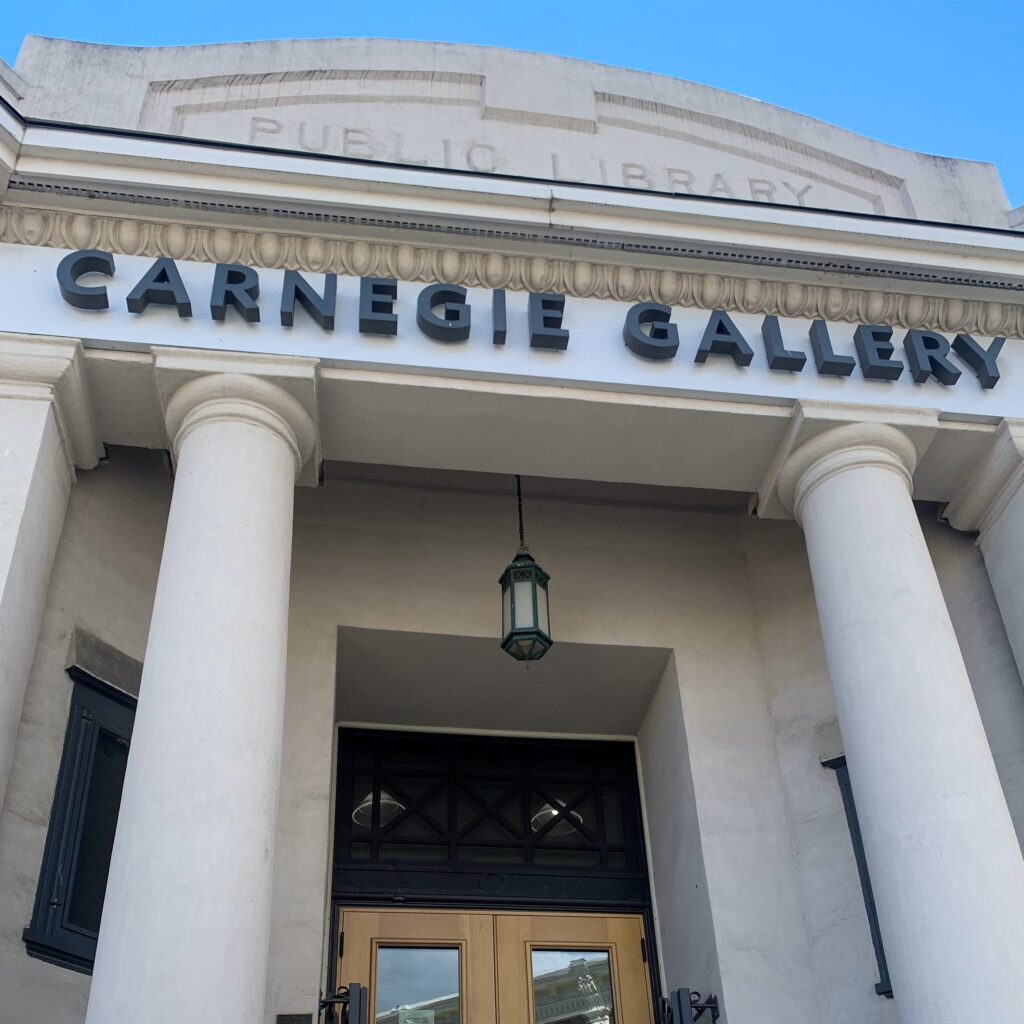 The Carnegie Gallery is a vibrant, non-profit, artist-run gallery nestled in the heart of historic Dundas. Established in 1980 as an outlet and exhibition space for artists and craftspeople, the gallery features the area's best fine art and craft for sale in its shop, exhibitions, and online store.
Housed in the original 1910 Dundas Library building, a new addition was added in 2013, known as The Barber Atrium, seamlessly blending the old architecture with the new. Thanks to the support of many members, volunteers, and funding organizations such as the Incite Foundation, the Carnegie is proud to have recently celebrated its 43rd anniversary in the arts community.
Welcoming more than 20,000 visitors annually, the Carnegie is a dynamic cultural centre and tourism magnet for the town of Dundas and surrounding area. Featuring the work of 79 artists, and a yearly schedule averaging 20 monthly exhibitions, the Carnegie also programs independent lectures, artist talks, a lecture series, children's art classes, bus trips, music concerts, and even a garden tour.
"We are tremendously appreciative of the funding we receive from Incite, which allows us to organize our annual Arts Dundas Weekend," says Marla Panko, Carnegie curator.
"This event has been bringing together local arts organizations in celebration of visual art, craft, ceramics, theatre, music, and poetry for 36 years. We have also been able to introduce a new series of free, exhibiting artist talks to the public. So with this generous support, we not only connect our artists to one another, but also provide outreach programming that enriches the broader community at large."