The cute red fox that normally serves as Hamilton Public Library 

mascot is pitching in on the 'Spend it Here' campaign.
So far, the cuddly red fox has tucked into a plate of pancakes at The Village Restaurant in Stoney Creek, visited Hamilton's largest aromatherapy gift shop Just the Essentials on Concession Street, and got some touch-ups to his eyebrows and nails at FLO Nails Aesthetics Laser on Locke Street.
That's probably not making a lot of sense until you learn that it's all part of the annual "Spend it Here" campaign of Hamilton's Economic Development Division.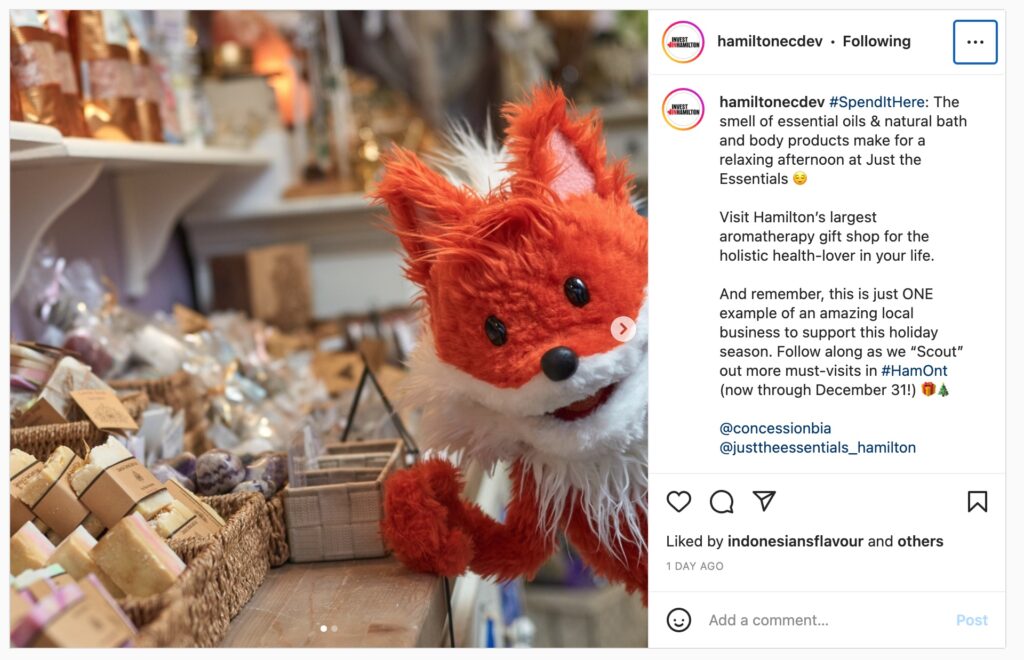 Follow along on Instagram (@hamiltonecdev) as Scout, the mascot of the Hamilton Public Library, lives up to his name and discovers great places to eat, shop and experience within Hamilton's 11 business improvement areas (BIAs). There is plenty to sample from, with more than 1,000 shops, restaurants, cafes, services, venues and gathering spaces located within BIAs that span the entire city, from east to west and north to south.
The 35-day campaign consists of videos and photos and aims to raise awareness of the shop local highlights in Hamilton as merchants recover from the pandemic.
Scout is going to keep sharing what he finds right up to Dec. 31.