CoWork at Cotton Factory is hosting a series of mental and physical health events that are free to participants.
CoWork at the Cotton Factory opened eight years ago to be a home for entrepreneurs, small businesses and non-profits. The vision was for a dynamic place of collaboration, connections and creativity, says Annette Paiement, CoWork's managing director.
Her role is to activate the space and create community but it goes without saying that the years of the pandemic made that difficult.
The creative spaces of the repurposed industrial textile complex went quiet and momentum around programming was stalled. But a new year is a great time for a new beginning, says Paiement.
"It feels safe to start again and there is so much in terms of wellness to talk about. There is the loneliness, the weight gain, the depression and the epidemic of addiction that has come along with COVID-19."
Before the pandemic, the coworking space on the third floor featured regular workshops about mental health and wellness and Paiement looks forward to bringing them to life again.
"Wintertime is such an important time to talk about mental health, especially the grey days."
While participants are welcome from both inside and outside the Cotton Factory, many workshop presenters are CoWork members. They include Laura Barbisan, co-owner and founder of the Leadership Design Studio, and Wayne Greenway, founder and CEO of Career Aviators.
"We have so many experts within our community. It was the vision for the coworking space from the beginning, to have the kind of energy that is building there again.
Workshops are free and only require registration.
A key initiative is the Hamilton Women's Business Hub formed four months ago and brings women together to network and support each other.
"We have 40 to 60 people coming every month. It's about education but it's also an opportunity to get to know people and have meaningful interactions. I think people are really craving that as we move forward."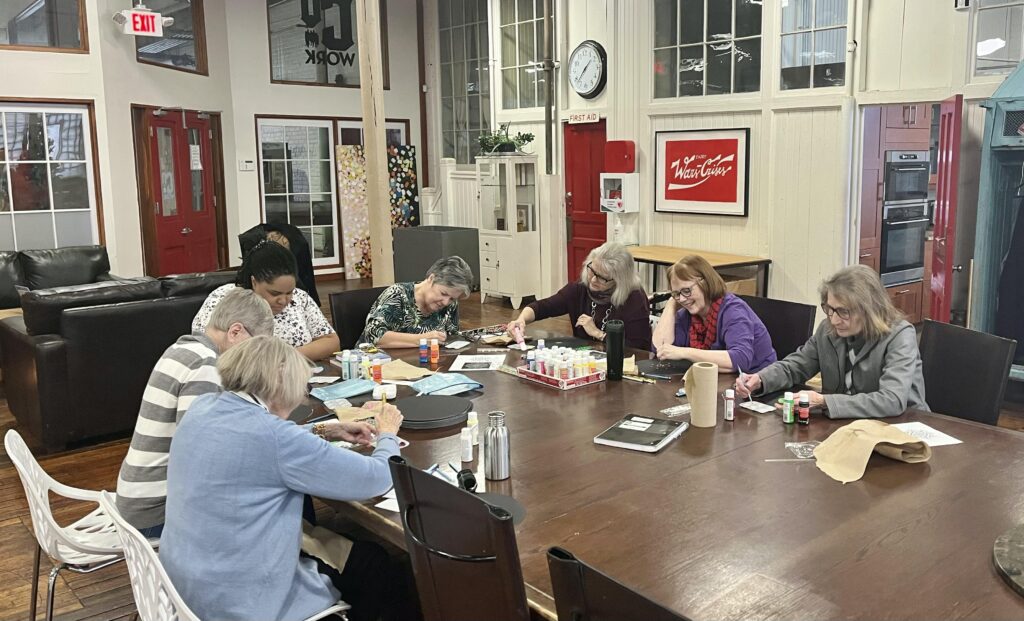 Upcoming events include:
Creating a vision board through a creative collage – Jan. 19
Hamilton Women's Business Hub Connector – Jan. 24
Building a strong climate of trust – Jan. 25
Building resiliency – Jan. 31
Weekly walks within the Cotton Factory complex
Group and personal training sessions through Blaise InFitness
Yoga classes led by Aviva Yoga
Weekly "crafternoons" led by the Women's Art Association of Hamilton