Irish photographer Cormac Figgis no longer calls Hamilton home but his 

new book pays homage to a host of his musical heroes, local and otherwise.




If you were a regular at one of Hamilton's indie music clubs over the past decade or so, you likely stumbled across Cormac Figgis near the front of the stage doing what he does best: shooting the band in question on his digital camera.
The Dublin-based photographer called Hamilton home from 2013 to 2019 and as he had done in his native Ireland and throughout the U.K. for a number of years leading up to that, he documented the city's live music scene in all its sweaty, punk-infused glory. The result is a fascinating photo book entitled Shot From All Sides and Hamilton is featured extensively throughout its 230 pages.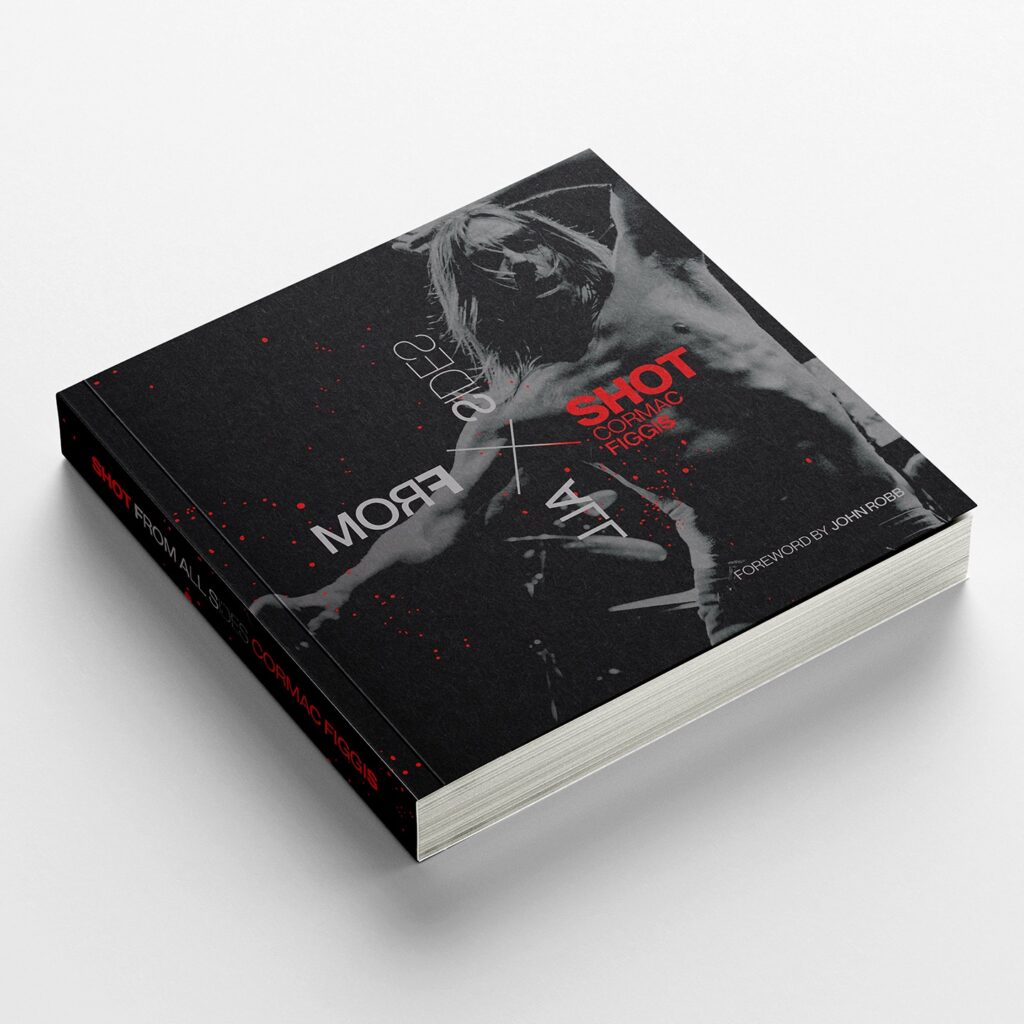 From Supercrawl and the Harvest Picnic to This Ain't Hollywood, Casbah and Absinthe, Figgis' work is a fascinating snapshot of a Hamilton music scene that is far different in 2023. The iconic This Ain't Hollywood closed a number of years ago, the Harvest Picnic collapsed in a cloud of controversy years before that, and Absinthe has closed but is said to be moving to a new location.
Only Supercrawl, the Casbah and the Corktown remain from Hamilton's halcyon days of live music – a scene which, according to Figgis, dearly misses venues like the dearly departed This Ain't Hollywood. "(Owner) Lou ((Molinaro) did a stellar job of bringing in a broad selection of interesting international bands, in addition to some really great homegrown acts," Figgis recalls. "But now it's gone, with only the Corktown and the Casbah sort of taking on that role I believe. But that's not enough for a city of Hamilton's size.
"…Hamilton needs more promoters, venues and individuals willing to fight in their corner in order to have a truly unique music scene," continues Figgis. "It's not like it doesn't have the bands."
Shot From All Sides is Figgis's first book of live music photography and is packed with more than 180 grainy and gritty images that capture the musical essence of a literal who's who of punk and pop including Mickey DeSadist of Hamilton's The Forgotten Rebels, the New York Dolls, The Stooges, Sex Pistols, Killing Joke, Nick Cave, PiL, Shane Macgowan, Sinead O'Connor, Primal Scream, Al Green, The Specials, Beastie Boys, and countless others. And in true punk fashion, Figgis is publishing the book himself, COVID be damned.
"I was in the process of looking for a publisher when COVID kicked in and killed it," laments Figgis. "This year I realized that I could spend another year looking for a publisher, or I could just do it myself. The punk ethos of DIY struck a chord with me back in my teens, so it made sense that this was the only route I should take."
Although the pandemic has prevented the affable Figgis from making a long-awaited return to this adopted hometown, he is nothing but complimentary about the city, regardless of the state of its live music scene.
"When I first moved to Hamilton it reminded me a little of Dublin in the '80s, more in the social sense, rather than the music scene," recounts Figgis. "There was a friendliness in Hamilton that I didn't find in the outlying cities or Toronto. I hope that's still the same." advancerecords.com