The steel industry, long a part of Hamilton's lifeblood, has endured 50 years of turmoil, writes Eugene Ellmen. But things are turning around as the world discovers the importance of steel in the fight against global warming.
Steel is all around us. It's in the engines and bodies of the cars and trucks we drive. It's in the girders and reinforcing bar of the office towers and high-rise apartments we occupy. It's in the fridges and ovens we use to store and prepare our food.
This material, so omnipresent in our lives, has been a part of Hamilton's lifeblood for generations. As one of the world's major steel manufacturing centres, the industry has provided a living for tens of thousands of workers since the early 1900s. It's no wonder Hamiltonians proudly embrace "Steeltown" and "The Hammer" as nicknames for their blue-collar city.
But the industry has shed thousands of these jobs in the last half-century as it has gone through wrenching technological, managerial and ownership changes to stay competitive with cheaper imports.
At the same time, the public has become more aware of steel's impact on the Earth's climate. It has become wary of a global industry saddled with outdated and hard-to-abate blast furnace technology, responsible for about seven per cent of the world's carbon dioxide (CO2) emissions.
However, along the way, a remarkable change has happened.
Steel has moved from being part of the problem of climate change to become one of its core solutions. It turns out the fundamental attributes of steel – great strength while also being lightweight – are characteristics that can help the auto industry and construction sectors – two key steel markets – slash their CO2 emissions.
Peter Warrian, senior research fellow at the Munk Centre for International Studies at the University of Toronto and a recognized expert on Canadian steel, says there will be especially heavy demand for extra-light steel by the auto industry.
"The new high-quality, very lightweight steel is what you want for electric vehicles," he says.
This has been shown by Tesla, which has chosen steel rather than aluminum for its mass-market Model 3, Nissan Motor Co, which uses steel for the Leaf, the world's best-selling all-electric vehicle and Volkswagen, which uses steel for the e-Golf.
This is good news for Hamilton's major integrated steel companies, ArcelorMittal Dofasco and Stelco, as the North American automakers roll out their mass-market electric vehicles, says Warrian. "They are uniquely positioned because they're the only producers (in Canada) that do this kind of steel."
A century of steelmaking in Hamilton
The Steel Company of Canada (later renamed Stelco) was founded in 1910 from several iron and steel companies. Two years later, a New York businessperson, Clifton Sherman, founded Dominion Steel Castings Company, later to be renamed Dominion Steel Foundry Company, or Dofasco, to make steel for Canada's growing rail and mining companies.
Both companies grew during the two world wars and thrived in the post-war boom of the 1950s and 1960s. In 1954, Dofasco introduced a major innovation in the steel industry, becoming the first company in North America to use the basic oxygen furnace to convert liquid iron to steel. It later adopted continuous casting, which reduces costs by producing large volumes of steel in much less time.
Though far lower than peak employment of a bygone era, steel production remains a major player in the city. Primary metal production provides 6,390 jobs in Hamilton, while fabricated metal product manufacturing employs 2,931, according to an economic profile produced in April by the City's economic development department. Put another way, these two sectors combined have a location quotient of 2.72, meaning that steel production is almost three times as concentrated in Hamilton as it is in Ontario.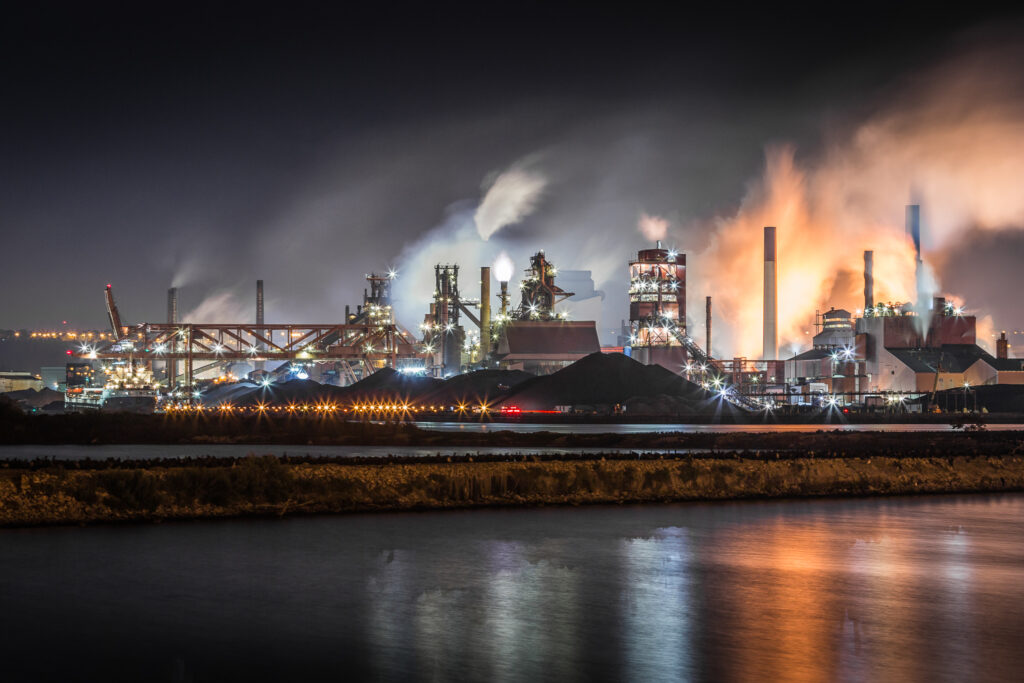 Primary metal production accounted for an estimated $8.94 billion in sales in 2022, while fabricated metal product manufacturing achieved $1.79 billion in sales.
Other major companies within Hamilton's steel ecosystem include: National Steel Car, founded in 1912 and now the largest producer of railway rolling stock in Canada, manufacturing thousands of rail cars each year; Janco Steel, a major flat-rolled steel service centre; Taylor Steel, specializing in hot and cold-rolled steel products; and Walters Group, a structural steel and construction management company.
For ArcelorMittal Dofasco and Stelco, things began to change as cheaper steel imports flooded in from European producers in the 1970s, and then China in the early 2000s. This forced both companies to introduce productivity improvements, outsourcing and layoffs to reduce their costs and stay competitive.
Dofasco went from a peak of about 12,000 workers in the 1970s to about 5,000 today. Even at that reduced level, the company remains Hamilton's largest private-sector employer.
Stelco's employment dropped even further. From a peak of about 26,000 workers in 1981 when the company opened its Lake Erie Nanticoke complex, the company now employs about 2,200 workers, mostly in Nanticoke, with the remainder at its continuing coke-making and steel finishing operations in Hamilton.
Stelco filed for bankruptcy in 2004 and was sold to US Steel Company. In 2013, US Steel closed the company's blast furnace, steelmaking shop and casters at the Hamilton waterfront. "It means we're not going to make steel in Hamilton," said Rolf Gerstenberger, head of United Steelworkers Local 1005 at the time, voicing his members' disappointment. "We're just going to roll it."
In 2017, US Steel sold the company to Bedrock Industries, a U.S. venture capital company. Stelco's new CEO, Alan Kestenbaum, one of Bedrock's owners, has brought the company back from the brink. The company invested over $100 million to upgrade its Lake Erie blast furnace and other Nanticoke assets during the pandemic slowdown in 2020 to reduce costs and increase output. With the post-pandemic bounce back in steel prices, the company has become a darling of Bay Street. Kestenbaum has rewarded its investors with buybacks of their shares at premiums to the market price.
For Dofasco, the company found itself in the middle of a bidding war in 2007 between two giant European steel companies, ThyssenKrupp AG of Germany and Arcelor SA of Luxembourg. Arcelor outbid its competitor and took control of Dofasco. Shortly after, Arcelor itself was taken over by the Mittal group of India and Dofasco's name was changed to ArcelorMittal Dofasco.
The company is now one of the key North American assets in the ArcelorMittal conglomerate, the second-largest steel company in the world.
Game-changing technology emerges
Both companies have concentrated on production from blast furnaces.
Blast furnaces are massive iron-making cauldrons heated to over 1,600 degrees Fahrenheit. They are fed with iron ore and coke (coal baked in special ovens to remove impurities), creating pure liquid iron, and in the process, releasing vast quantities of carbon dioxide, the primary greenhouse gas responsible for global warming. The iron is then converted to steel in electric arc or basic oxygen furnaces and then cast into slabs before being rolled and finished.
According to the Toronto Atmospheric Fund, Hamilton emitted 10.2 million tonnes of CO2 in 2021, about 20 per cent of all emissions in the Greater Toronto and Hamilton Area. More than 50 per cent of those were from industry, and the lion's share of those were from the steel industry.
A game-changing technology – direct reduced iron or DRI -- has emerged to create iron using a natural gas furnace, which dramatically reduces CO2 emissions per tonne of iron produced.
ArcelorMittal Dofasco is planning to change the way it makes steel through a nearly $2-billion investment, which includes $400 million from the federal government and $500 from the province, to decommission its existing blast furnaces, coke ovens and basic oxygen furnace and replace them with a massive DRI furnace and additional electric arc furnace technology.
The project will enable the company to cut its annual greenhouse gas emissions by three million tonnes a year, or 60 per cent, by 2028, while maintaining continuous production.
"This will have the equivalent impact of planting 138 million trees or taking 750,000 internal combustion cars off the road," ArcelorMittal Dofasco CEO Ron Bedard said in an email statement for this article. "And it will significantly kickstart our target to be net zero by 2050."
Warrian calls this a transformational change in how steel will be made.
"This one's unique because it's a radical innovation at the core production technology," he says. "That's different from putting a few more robots on your assembly line."
Talking about the initiative in the House of Commons in March during a visit by U.S. President Joe Biden, Prime Minister Justin Trudeau introduced ArcelorMittal Dofasco employee Neal Pyke who, along with fellow employee Eva Dillon, attended the ceremony in honour of Biden's visit. Pyke's mother worked at Dofasco in the 1970s and his father worked in the finishing steel area for 37 years.
"Clean steel will be the backbone for manufacturing in the future," Trudeau said. "Generations past to generations future will continue to be at the heart of the economy we're building for the middle class."
For Bedard, the event was a highlight of his 35-year career in the steel industry.
"The Prime Minister's point was that an organization like ours is not only important to Neal and all our colleagues working here today, but to Neal's kids and grandkids as well."
In addition to reducing climate emissions, the DRI technology will solve the long-standing problem of emissions of benzene and benzo[a]pyrene, two cancer-causing agents emitted by the company's coke ovens. Health officials and city councillors say it's time for the company to clean up these emissions. The new technology will virtually eliminate emissions of benzene and other negative environmental compounds.
Climate change battle: What's ahead?
At Stelco, the future is not clear.
The company is preparing a decarbonization proposal under the federal government's Strategic Innovation Fund. Details are not known, and no funding has been announced, but Kestenbaum, the Stelco CEO, has spoken enthusiastically about the program in calls with investors and analysts.
As well, last year Stelco sold its 800-acre Hamilton waterfront property to Slate Asset Management, which plans to establish a world-class industrial park on the site. Stelco said it intends to keep leasing some of the property to continue operating its coke ovens and finishing mill.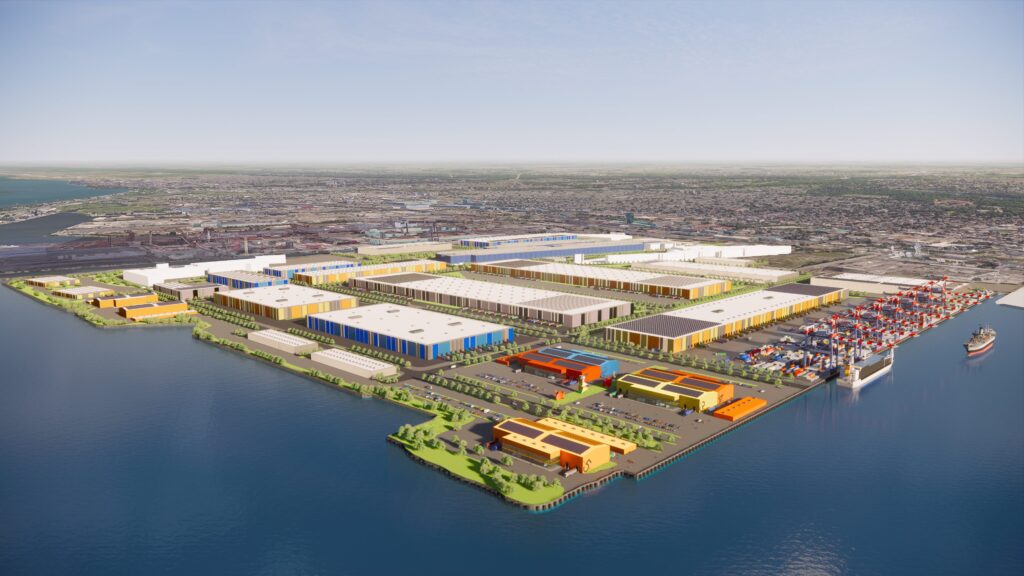 In the meantime, the company has invested heavily in its Lake Erie blast furnace operations, which would suggest it's not planning a transformational change. But Stelco is not speaking openly about its plans.
This is in contrast with ArcelorMittal Dofasco, which is applying for certification under the Responsible Steel standard, a widely recognized international green steel benchmark. Certifiers have audited the company on climate change and greenhouse gas emissions, water pollution, biodiversity issues, human rights, labour relations and business integrity, among other criteria.
Bedard also points to the company's own XCarb recycled and renewably produced label for steel produced from 70 to 90 per cent scrap at the company's electric arc furnace that avoids most of the blast furnace emissions in conventional steelmaking. The steel has been independently verified with a life-cycle analysis for full CO2 emissions, "an assurance no other steel supplier in North America currently offers," he says.
The company's DRI technology also opens the possibility of not just reducing CO2 emissions by 60 per cent, but potentially eliminating almost all emissions. The DRI furnace will be built to be "hydrogen-ready," meaning it can use hydrogen to supplement or replace natural gas as the iron-making agent. Because hydrogen contains no carbon, the only by-product would be clean water. The company is replacing blast furnaces with similar technology at its plants in Belgium, France and Spain with plans to move them to hydrogen.
But it only makes sense to use hydrogen for steelmaking if the hydrogen itself is produced cleanly with no emissions. This can be done with water, but it takes enormous quantities of electric power to make hydrogen from water.
No one is sure whether Ontario will have enough power by the early 2030s for ArcelorMittal Dofasco to secure sufficient hydrogen to switch partly or completely from natural gas. This is particularly true as electric vehicles, home heat pumps and other industries like battery manufacturing use up Ontario's available electric capacity.
Staff at the City of Hamilton are in discussions with a group called the Transition Accelerator about the potential of creating a Hamilton Region Decarbonization Hub, which could explore local clean energy and hydrogen options.
There is still a long path to travel, but Warrian is optimistic that the Canadian steel industry can rise to the challenge of climate change. Back in the 1950s, the industry introduced world-scale innovations in basic oxygen steelmaking and, much later, came continuous casting. He's confident it can also compete in a world constrained by global warming.
"It's a terribly interesting time and we have a history of actually getting innovation done. It doesn't always land where you think it's going to land. But it happens. So that's great."
Hamilton steel company has high-rise ambitions
A modest-sized Hamilton structural steel and engineering firm is helping to build some of the tallest, most energy-efficient buildings in North America.
Walters Group, a fourth-generation, family-owned company, has been a fixture of the structural steel business in Hamilton since founder Walter Koppelaar set up shop as Walters Welding and Iron Works on Upper Wellington Street in 1956.
The tallest project the company has handled in the Toronto area is The One, an 85-storey supertall condominium building now under construction at Yonge and Bloor streets in Toronto.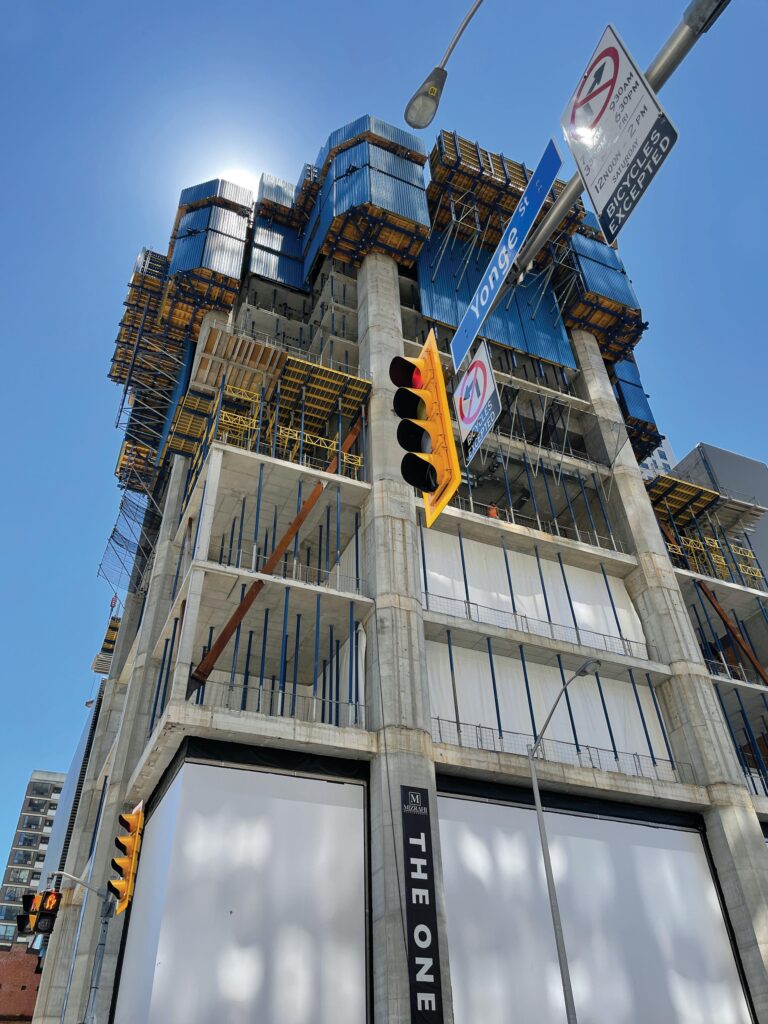 "As our CEO (Peter Kranendonk) has said a few times, we don't view ourselves as a big company," says Sam Barrett, vice president of preconstruction. "We view ourselves as a small company doing big things."
In its head office at Rymal Road East, and its seven plants in Canada and the U.S., Walters has a highly skilled team of modellers and engineers who work with developers and architects to work out the complex details of bringing their architectural visions to life.
They work out the details of the project with 3D computer models ahead of taking delivery of the steel. Once plans are approved, Walters takes control of the procurement, delivery and assembly of the steel using on-site tradespeople.
One of the growing parts of the business is the development of LEED-certified buildings, a globally recognized standard for healthy, efficient, carbon- and cost-saving green buildings.
Steel is used in many LEED-(Leadership in Energy and Environmental Design) certified buildings because it can carry heavy loads, is easily shaped to fit architectural features, and is 100 per cent recyclable, which lowers the life-cycle carbon emissions of the building.
One of the projects Walters completed was Eighth Avenue Place in Calgary, which has received a Platinum LEED rating, the highest level of achievement. Other projects include 550 Washington St. in Manhattan, now underway to house Google staff; 10 World Trade Centre Ave., now underway in Boston; 160 Front St. W. in Toronto, housing TD Bank and Ontario Teachers Pension Plan; and, closer to home, Tim Hortons Field.
"Not many people realize that if you go to downtown New York City and you're looking at some of the largest high rises, that steel is actually fabricated and processed in Hamilton," says Barrett.
Eugene Ellmen writes on sustainable business and finance. He lives in Hamilton.