Emily O'Brien didn't let a prison sentence for drug smuggling define her life. With a dash of determination, a pinch of perseverance and a whole lot of hustle, she's concocted quite the recipe for success.

Scanning the evening crowd at RELAY Coffee on King William Street in downtown Hamilton, you've got your usual suspects: a realtor trying to impress out-of-towners, university students staring at their laptops, various business types chatting. Sipping a bottle of kombucha and sitting by herself, Emily O'Brien may blend in – but she definitely stands out.
There's no denying that the Westdale native exudes a certain energy. Not so much nerves as the drive of someone always on the lookout for that next step or goal. It's hypnotically entrepreneurial. It stands to reason, then, that O'Brien is the founder of Comeback Snacks, a gourmet popcorn company with an impressive number of retail locations across Canada, and in home-base Hamilton in particular. Her company comes with a mission: to end the stigma associated with having a prior conviction and help the formerly incarcerated move on from their criminal pasts with confidence.
It's the kind of comeback story O'Brien knows from experience.
Growing up in Hamilton
For a future failed drug mule, O'Brien's childhood was about as "normal" as it gets.
She was the middle child of three growing up in a brick west-end house – the kind with a narrow driveway sporting a 1988 Ford Tempo. O'Brien describes herself as quiet, content to while away countless hours at the Westdale branch of the Hamilton Public Library. She spent summers at a cottage playing with her cousins, swimming and fishing.
O'Brien's father worked for the Catholic Church, Her mother was a homemaker and a fixture in the community, taking part in a babysitter's club, volunteering at the school and other various organizations. Their community work inspired O'Brien's own, pushing her to volunteer with youth groups, tree-planting programs and Living Rock, an organization that helps at-risk youth. A key lesson her parents instilled in a young O'Brien was to always make the best of a bad situation.
"There was a tree that fell on our lawn and crushed our jungle gym," she recalls. "(But) any kind of disaster that happened, my parents turned it into an adventure for us. They were like, 'Oh, it's totally cool. Check it out!'"
O'Brien admits she wasn't the easiest child. "I used to run away from elementary school. I'd pretend that I was sick so I could go to the nurse's room, where they had an emergency exit," she recounts. "I was 10 years old. I would run out the door and I would run all the way … home."
As she grew older, O'Brien channeled her excess energy into sports: soccer, baseball and rep basketball. "I was very feisty. Lots of energy. Oddly athletic without training," she says with a grin. She remembers drawing countless fouls on the court, and sometimes sitting out the game. "I never punched anyone, but I would grab the ball and throw my elbows," she says. "I had to learn how to recompose myself."
High school was a turning point for O'Brien. She attended illegal bush parties at Sassafras Point, often experimenting with drugs, including ecstasy and cocaine, all washed down with copious amounts of booze. Her relationship with her parents grew fraught, especially with her mother, as she rebelled.
"I came from tough love during my teenage years," she says of her parents. O'Brien pauses. To a teen, she says, "tough love … doesn't feel like love at all. It kind of makes you hate whoever is giving it to you. (It's) only as I got older that I realized how I hurt them, and how they still love me so much."
Watch how we created the cover in the Behind the Scenes video below!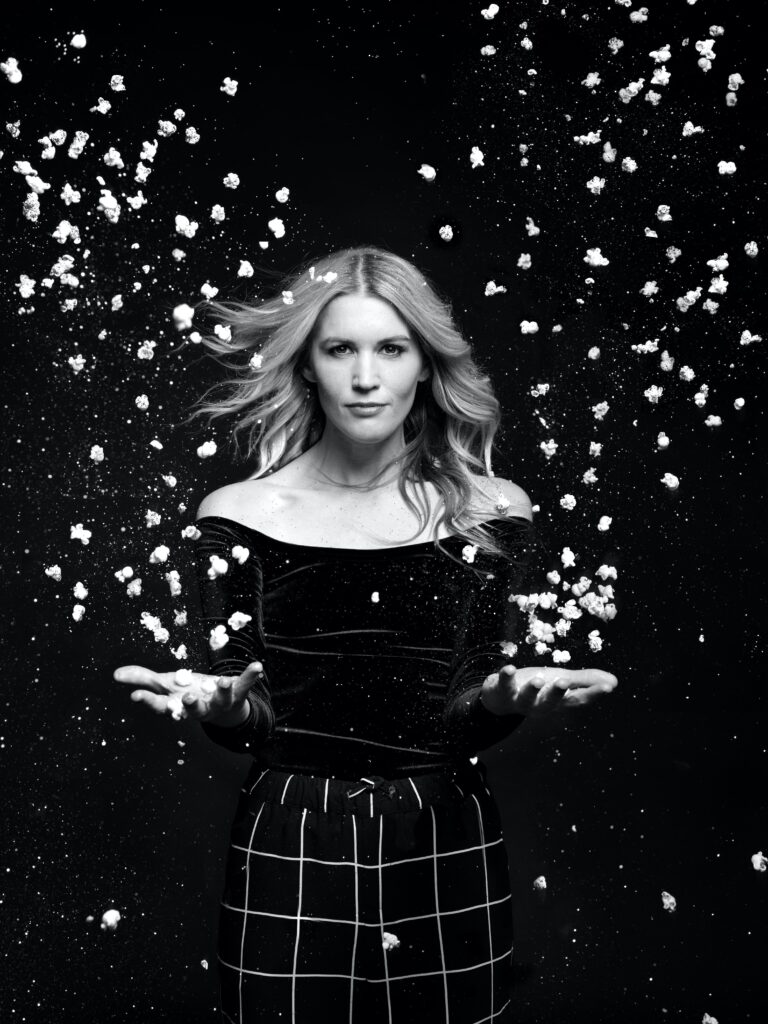 The Crime
After graduating university and partaking in plenty of travelling, O'Brien moved to Toronto's Liberty Village in 2014. As she had done for most of her life, she continued to eschew a traditional nine-to-five approach to building a career and followed her innate desire to be creative. She would alternate between partying hard and building her social media company.
One day, O'Brien was messaged through her company's business account by a person looking to set up a meeting. They met up and hit it off. Eventually, the two developed a close relationship. But, according to O'Brien, there always seemed to be something "off" about him. She gave him a large sum of money for a car, which he never delivered. There was always an excuse, a reason, a promise.
One day, he asked her to travel with him to the Caribbean and bring back drugs. O'Brien didn't want to do anything illegal, but she wanted that car. She agreed to travel on the condition that she didn't have to take part in smuggling.
Once in St. Lucia, O'Brien tried to convince herself it was just a vacation. She went with the flow, soaking up the sun, dulling her doubts with alcohol and late nights. The illusion of normalcy evaporated when she was driven, along with her partner, to a house where she was fitted with a dress specially made to conceal drugs. O'Brien began to worry about what would happen if she refused and reluctantly went along with the plan.
When she arrived at Pearson International Airport, the nervous 26-year-old was separated from her companion for examination by border agents. They peppered O'Brien with the usual questions, then they asked whether she had anything concealed on her person. In a moment of clarity, O'Brien admitted that she was carrying drugs. Security recovered more than two kilograms of narcotics hidden under her bulky sun dress. The jig was up and O'Brien was in a whole lot of trouble.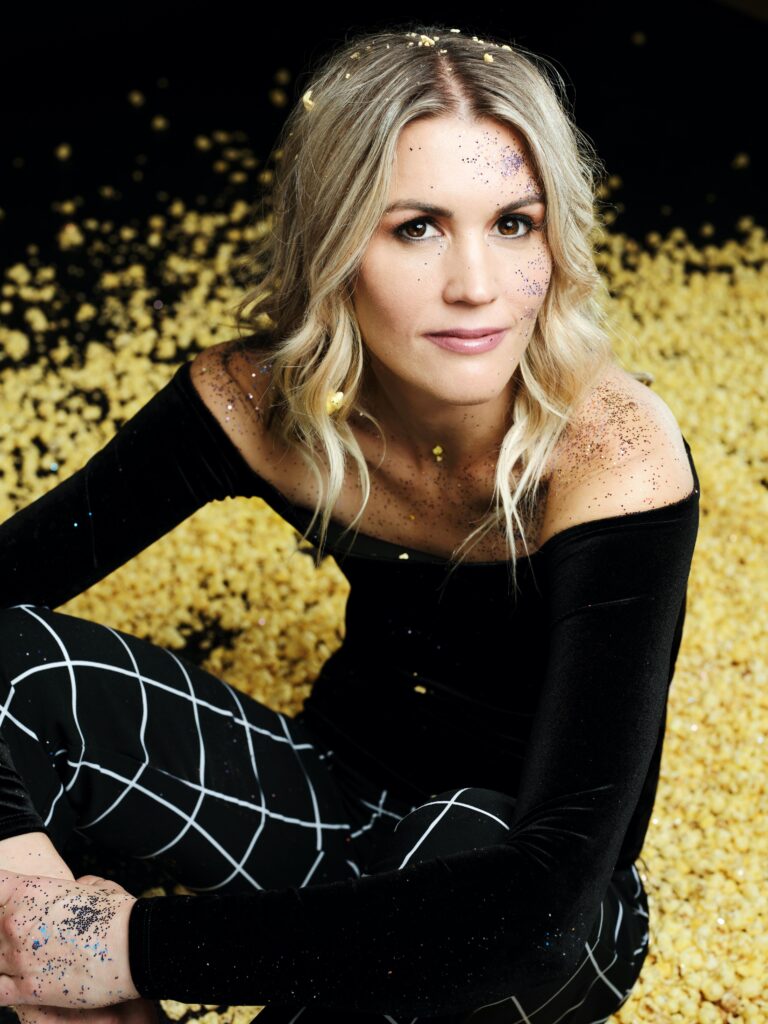 The Recipe for a Comeback
The events that followed unfolded quickly, until they didn't. O'Brien felt like she was on autopilot, numb to what was happening around her. She was sent to a Milton jail, the Vanier Centre for Women. Her parents posted $50,000 bail. She was placed under house arrest at her mother's Westdale home for two and a half years. Not surprisingly, her arrest put an incredible strain on her family.
While at her mother's, O'Brien recalls that the seriousness of her crime hadn't quite caught up to her. She knew she was in trouble but had no idea just how much. She spent her first few weeks alone in her room, drinking and worrying about vengeful drug dealers finding her. Adding to her legal woes was the fact that O'Brien was sent to the Barton Street jail for breaching her bail conditions. At her sentencing in 2017, she entered a plea of guilty but still her case dragged on, until finally, in 2018, she started what was to be a four-year prison sentence at Grand Valley Institution for Women in Kitchener. Ironically, O'Brien's incarceration began on her mother's birthday.
Now with a full understanding of the severity of her crime, O'Brien was determined to stay productive and turn things around. She made a choice to stay sober – there were options, even in prison – reasoning that drinking and drugs had played a large role in her incarceration and were best avoided. She took a job in maintenance, and later in the prison library. She helped fellow inmates work on their resumés, and started a blog. One of the toughest hurdles O'Brien faced was learning to define herself not as a bad person, but as a good person who had made a catastrophic mistake.
The journey she found herself on would become the Comeback Blueprint – what she calls her roadmap for making the best of a bad situation. But it would have to go beyond willing a battered jungle gym into a childhood playscape: "Positivity can take you anywhere, as long as you realize that you have to put work into it and you have to have a really solid reality check," O'Brien says.
What kind of work does it take to turn your life around? O'Brien points to a graphic she had done for her Instagram account: Commit, ownership, moral, educate, believe, accountability, courage, kindness, sincerity. More than a clever acrostic, it's a recipe for a comeback.
Taken together, O'Brien's method ultimately plaes the responsibility for coming back better on the individual – developing dedication and driving change, rather than waiting for others to do it for you. "Like an entrepreneur – when you have that desire, that grind to do things differently," she says. "If you want to build things that matter, you have to put your head down and work."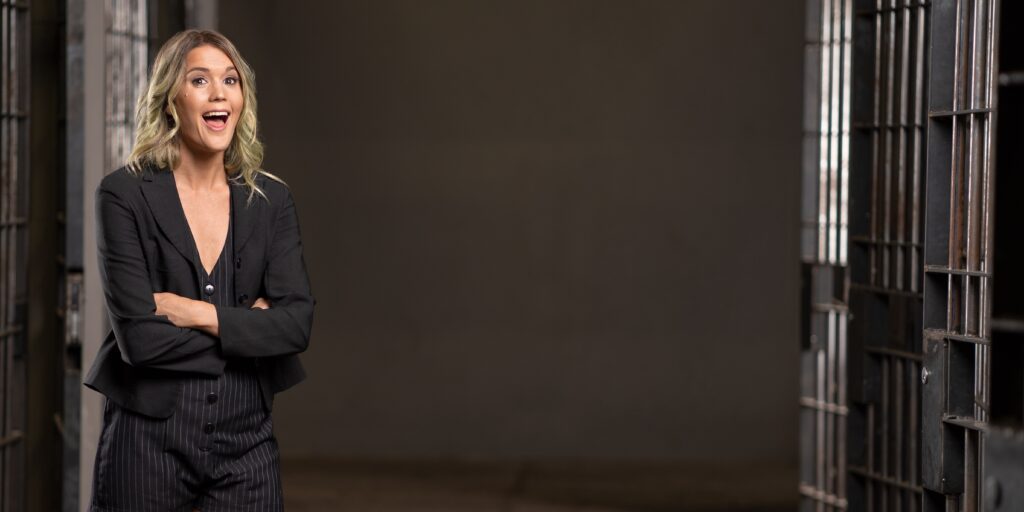 It almost seems natural that O'Brien's method led her once again down the path of creating a business. O'Brien noticed fellow inmates seasoning their popcorn with spices. Inspired, she harnessed her marketing background – and a dearth of major distractions – to pen a business plan for an early version of Comeback Snacks, the aptly named Cons & Kernels. She applied for and received consent from prison officials to start the company from jail. And, at a Take Back the Night event in Hamilton in 2018, which she got special permission from the prison warden to attend, O'Brien made it official, and her fledgling popcorn business was born.
By fall of 2020, Cons & Kernels had been renamed to the more consumer-friendly Comeback Snacks. "The original name was too limiting, and we were actually alienating ourselves and the people we were trying to help," O'Brien explains. "A comeback is universal and we realized we wanted to create a level playing field for everyone involved, many of whom were former inmates … to get them off the bench, so to speak and back in the game."
Turning Things Around
After 10 months in prison, O'Brien was released early for good behaviour, continuing her rehabilitation at a local halfway house. Hamilton is a different city than when she left it but still feels reassuringly familiar. "I think that's why I came back – because I knew I felt safe," she says.
O'Brien sees the revival of restaurants, investment in the downtown core and embracing the grittier side of its history as signs that her hometown is mounting a comeback of its own. And O'Brien wants to be a part of it. "I realized how much living here and growing up in this community meant to me," she says.
Expanding her business into the budding snack-food empire it is today was no easy task in an intense market with plenty of competition. "I knew that (gourmet popcorn) wasn't anything new," O'Brien says, but she saw no reason to back down. "It's kind of if you look at kernels of corn, they all look the same, right? But they all pop differently. Like snowflakes."
Her unparalleled knack for making her story relatable – even if it's the narrative of an ex-con who started a popcorn company – helped set her product apart. That authenticity earned O'Brien the help of Hamiltonians who came to believe in her, despite – or perhaps because of – her past. "There was an unexpected onslaught of support from people I never knew. People sharing their stories, people contributing their resources, like free labels, and this and that," she says.
Now, O'Brien's gourmet popcorn can be found at hundreds of retailers across Canada, with Indigo in Connecticut marking the company's first foray into the United States. As a lifelong sports fan, O'Brien is particularly proud to see her kernels on sale at Scotiabank Arena in Toronto.
"I guess I grew (the business) because I believed in it and I believed in myself," she says.
A key tenet of her work with Comeback Snacks is advocating for former convicts like herself. O'Brien challenges business leaders across Canada to hire individuals with criminal backgrounds, and notes that a number of major companies, such as J.P. Morgan and Canadian Tire, have such policies in place. Her work also centres on championing prison reform and supporting rehabilitation and reintegration programs that help connect former inmates with job training and opportunities, which greatly decrease the risk of a person reoffending and ending up back behind bars.
As a motivational speaker, O'Brien shares her comeback message with anyone who might need to hear it – from prisons and substance-abuse groups, to commercial businesses like auto dealerships, to government organizations. A key lesson? "We can all come back from whatever the shitstorm is we're in, in our life. And it's gonna suck. It's really gonna suck," she says. "And that's OK because that's how you have to feel to actually change and grow."
Her work is not going unnoticed. O'Brien recently met with federal members of Parliament to discuss her vision for changing the Canadian justice system. She was awarded the Queen's Platinum Jubilee Community Service Award this year, a distinction that recognizes Canadians who make a difference in their community. O'Brien was also named Entrepreneur of the Year at the 2022 Women Empowerment Awards, held in Toronto earlier this fall. "It meant that what I knew all along and believed was finally getting realized," she says. "People were finally starting to admit, and relate to the fact, that you can go down a certain path in life (and not have to take it back). You have to have the strength and willingness to learn and move forward, be true to who you are."
Going into its fourth year, O'Brien's prison-founded gourmet popcorn company is proudly majority run by the formerly imprisoned. After all, everyone deserves a comeback.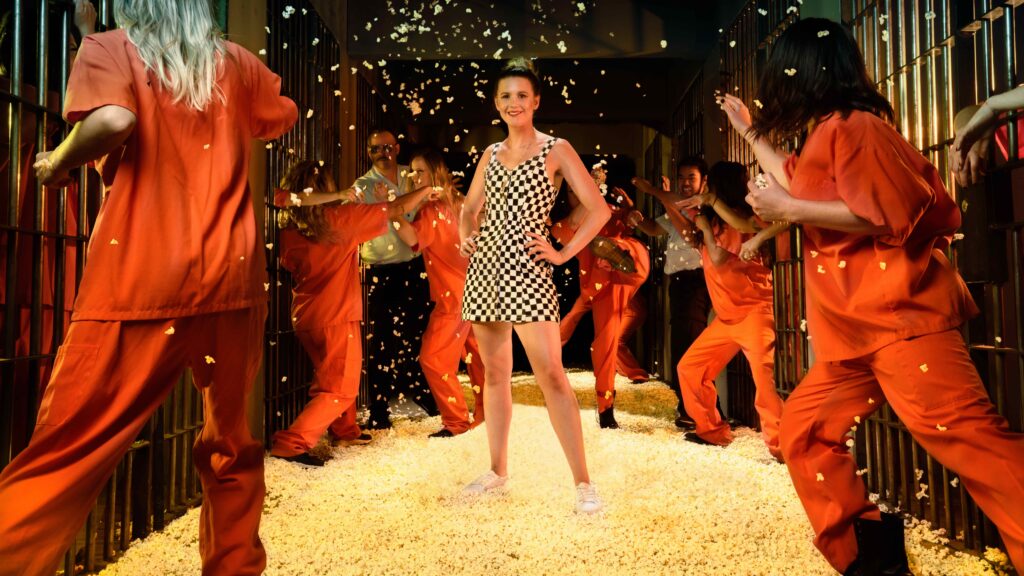 The sweet (and savoury) taste of redemption
Comeback Snacks' line-up includes five sweet flavours, two savoury styles and three seasonal varieties (candy cane caramel, anyone?). Here are a few flavours you shouldn't miss:
Best-seller: Salted Chocolate Caramel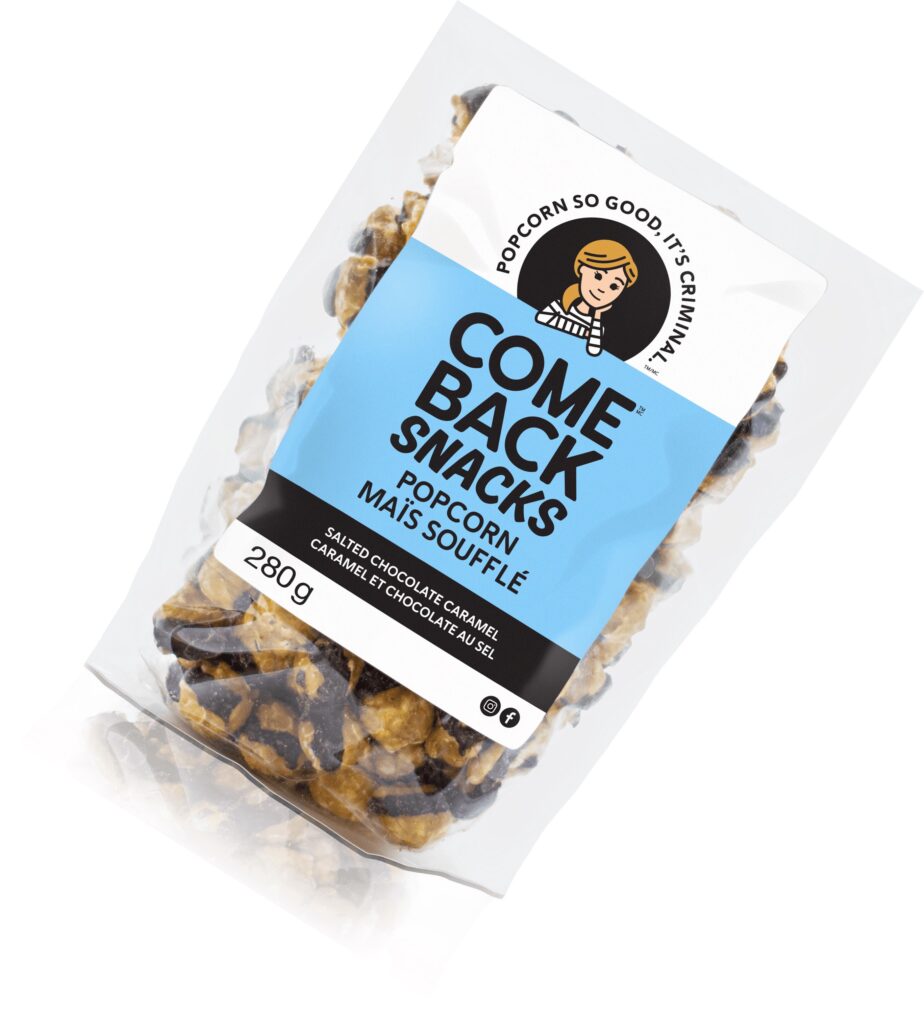 This crowd favourite is the undisputed champ at Comeback Snacks, says O'Brien, followed by Double-Coated Caramel.
Founder's fave: Peanut Butter, Chocolate and Caramel
This flavour reminds O'Brien of simpler times – and her favourite candy: Reese's Peanut Butter Cups.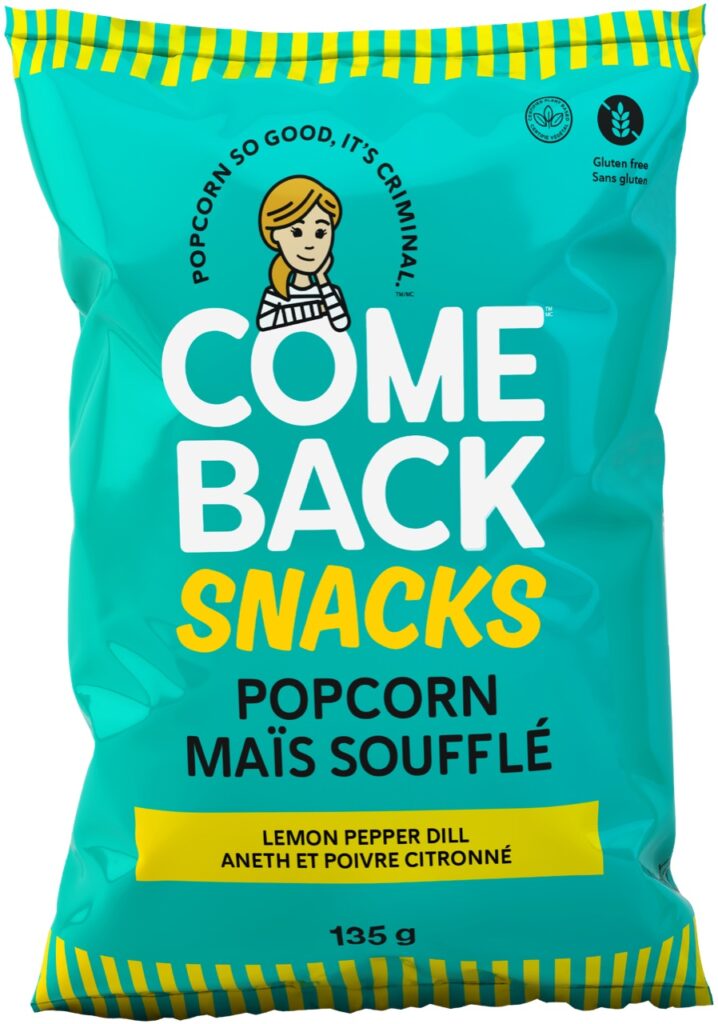 The OG: Lemon Pepper Dill
This savoury style was inspired by fellow inmates who seasoned their popcorn with spice mixes purchased from the prison commissary.
Cult classic: Peanut Butter & Jelly
This funky combo came to O'Brien in prison, she says. While it's not a top seller, it has a growing number of fanatical devotees.
New in stores: Triple Cheese
Comeback Snacks introduced savoury flavours this year, including this one based on O'Brien's carceral habit of putting mac 'n' cheese seasoning all over her popcorn.