You know the red collection kettles but they are just a holiday symbol of all The Salvation Army does throughout the year. 

Here is a range of people and programs you can think about when you hear volunteers ringing those bells this season.
When thinking about The Salvation Army, the image of holiday collection kettles set up on a wintry street with some generous soul ringing a bell and asking for cash donations, might be the first (or only) thing that comes to mind. This is The Salvation Army's number one fundraiser, and the people behind the scenes are stretching each donated dollar to do the most for vulnerable people in Hamiton.
Beyond its thrift stores and food banks – The Salvation Army's most known programs – the Protestant-founded international charity has been quietly helping Hamiltonians in so many nuanced ways, with services and programs in Hamilton that weave a supportive quilt for the community.
It has been doing so for more than a century. Here are snapshots of just some of the ways The Salvation Army helps.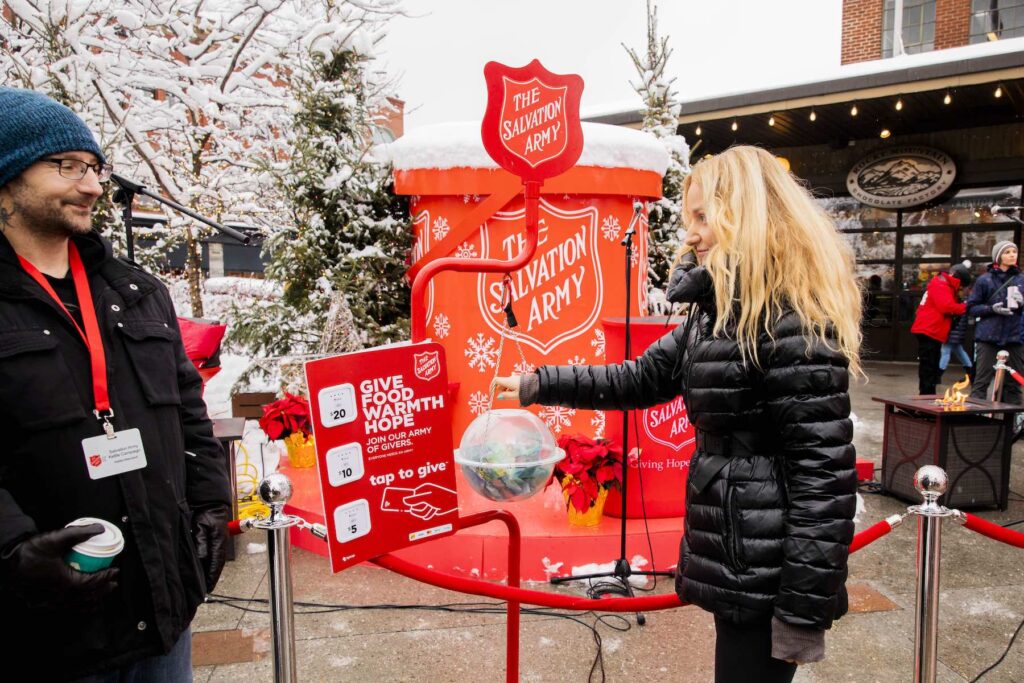 Parenting

supports
Along with those red collection kettles, think of a senior visiting a building downtown to drop off knitting, food, or a myriad of other donations to support the young parents there now because she was a young mother receiving assistance through Grace Haven decades ago.
The Salvation Army's Grace Haven, which supports young parents, goes back even farther than The Salvation Army itself – 127 years.
"It's an emotional connection that a lot of people have with Grace Haven because we have helped people for over a century," says Stephanie Amos, program manager. "We have seniors reaching out to support us because they, at one point, had their baby at Grace Haven back in the '40s. It's incredibly meaningful and there's such a rich legacy for what we do."
Now Grace Haven offers a high school education program in partnership with the Hamilton-Wentworth District School Board, parenting preparation for soon-to-be and new parents, life navigation, personal development and wellness, support for dads, children's programs, the Take A Break Program for free childcare, and more, with the support of a diverse team including teachers, infant-parent specialists, child development workers, counsellors, addiction counsellors.
"Historically, the focus has always been on mom and baby and that goes way back to the beginning," notes Amos. "Over the years, we've evolved to meet the changing needs of the community. What used to be a maternity hospital evolved to be a residential program that provided life skills in teaching moms how to take care of babies. Then slowly introducing things like education so moms can still get their education, then addiction programs and all different types of programs were added to that."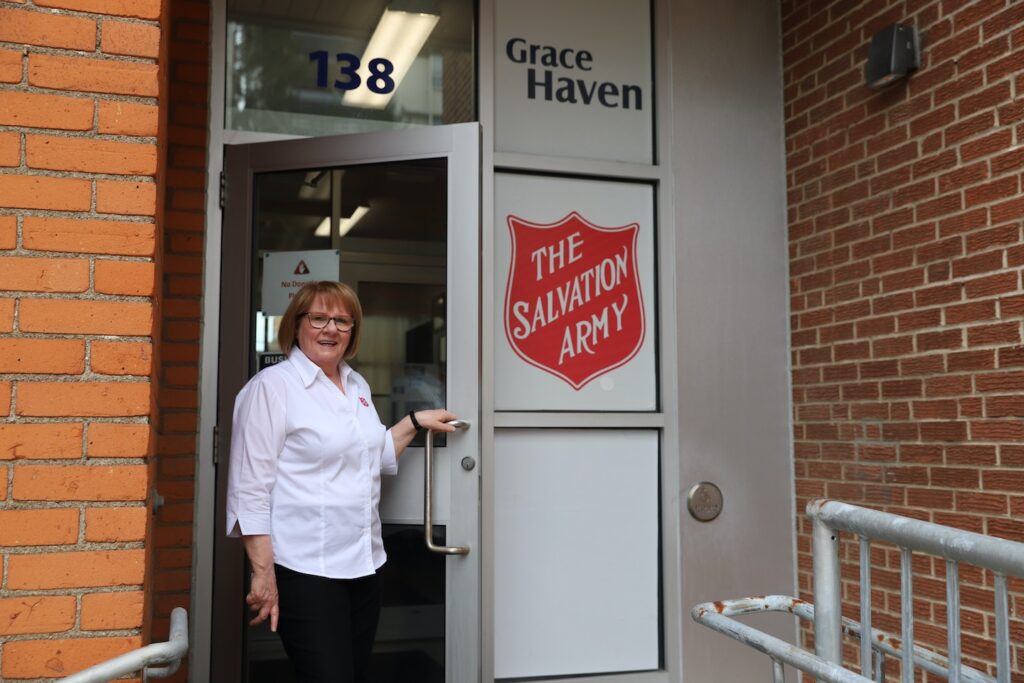 In 2021, The Salvation Army closed the longstanding residential program in favour of collaborative day programs.
"Young parents have a lot of support in the community so they can live independently. The residential program wasn't an effective use of our funds … All the programs work together to meet the varying needs of young parents and we've switched our focus from mom and baby to mom, dad, or partner in parenting role to focus on the whole family unit."
Currently, Grace Haven is supporting 38 participants with 10 registered in its school program. In the past year, the day program supported 127 young parents and children.
"We provide programs that increase their skills, equip them to better manage challenges of life and increase their parenting capacity," adds Amos. "It was a really good choice as we're so much better equipped to be able to help more people, and we're seeing the results of that, which is exciting."
One young participant who graduated with her high school diploma in June said:
"Grace Haven has a school, but it is also a community. It's a place to learn, to grow, to parent, to make new friendships and memories, a place to watch your child hit milestones, a place to ask for help when you need it or help others when they ask, this is a place where you can focus on your education and your child."
Grace Haven's New Choices Addiction Treatment program is a residential and day treatment program and, over the years, has developed a large outreach program. For 25 years, it has existed to reduce the harmful effects of substance use either on pregnant or parenting women and their children by providing a diverse range of services and supports all in one place in the city.
"Basically, we're designed as a one-stop shop so mom can come in and receive addiction education, parenting skills, specialists who can work with the children, and more," says Kristin Baughan, program manager. "For me, it's important that we have some sort of intervention with children from zero to six (years). The important piece is keeping the attachment with mom and child, as well as the early intervention. When we have teams that work specifically on individualized (plans), I truly believe that, if you can intervene at that time, the outcomes would be exactly what we want them to be."
New Choices serves 150 to 170 women and children each year.
"My life before New Choices was confusing, miserable, tiring but that's not who I am today," says Chantel, a participant of the program. "The wonderful people who work at New Choices have made it possible for me to believe in myself and make my life a good one. All I did was follow the advice that was given while at the same time followed my heart and I couldn't be happier today."
Baughan and Amos stressed the importance of the work they do.
"Both Kristin and I are longstanding employees with The Salvation Army, and it gives us that opportunity to make a difference," says Amos. "The cool thing about what we do, because it is those early years, we know that what we do now makes a big difference in the long-term for children, their parents and families. This is what people don't see: where their money goes. All the monies collected go into this kind of work, not just Grace Haven but all the rest of The Salvation Army as well."
It's important to recognize here that although there may be perceptions about The Salvation Army's diversity and inclusivity position, the Canadian branch has been explicit that it welcomes anyone and everyone through its outreach and hiring." The Salvation Army is an innovative and inclusive partner in the city of Hamilton with its doors to life-changing services open to everyone," said Glenn van Gulik, divisional secretary for public relations for The Salvation Army's Ontario division.
"The Salvation Army does not discriminate in the delivery of our community and social services, and anyone who comes will receive assistance based solely on their need and our capacity to help, regardless of race, disability, sexual orientation, gender identity, age or religion. We uphold the dignity of all people, believing that all are equal in the eyes of God, and firmly oppose the mistreatment of any person."
Striving for

senior wellbeing
In addition to those red collection kettles, think of a woman so inspired by her grandparents' stories of living in Hamilton that she chose to work with seniors as a career. Since The Salvation Army's adult day program opened in 2005, executive director Devon Howes-Jones has been dedicated to keeping seniors connected and healthy.
"Growing up in Hamilton, one of my favourite things to do was spend time with my grandparents and listen to stories of the old days in Hamilton. My nana would often reminisce about her childhood, her first job at the Royal Connaught in downtown Hamilton, how she was proud that her dad was the first mailman in Hamilton, the one and only on Hamilton Mountain. At Christmastime, I remember she would sit there and so carefully write out all her Christmas cards to her friends and family. One year, she was sitting with her cards and crying. I saw most of her family and friends were crossed off her list. She shared with me that all these people crossed off have passed away over the years. That's what started me to do what I do."
Since April, the program has served 131 clients, although numbers are lower than average as it recovers from COVID closures. It is accepting new clients.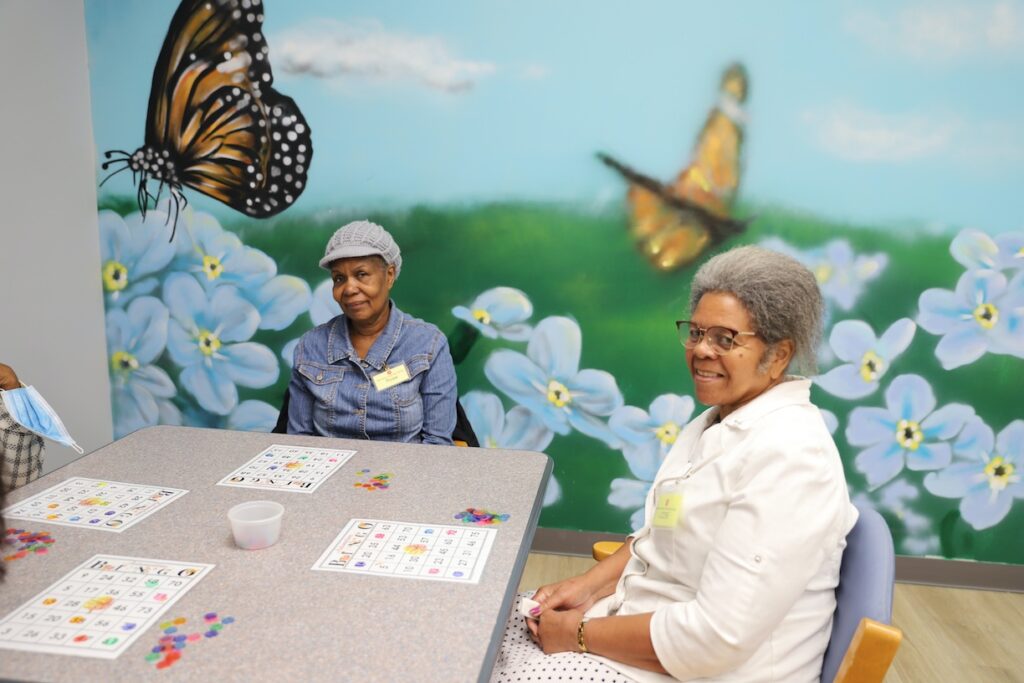 "Our day programs are designed for seniors living in the Hamilton community," says Howes-Jones. "Our programs touch on the five domains of health: cognitive, physical, social, emotional, and spiritual programs and we use a variety of resources to do that. When I look at Hamilton and all the amazing resources available to us in our community, we are a very safe environment so seniors can still get out, participate, and enjoy some of those resources."
The pandemic showed Howes-Jones how much the program means to the community.
"During COVID, our program experienced a lot of loss, a lot of people moved into long-term care because they declined. That was another huge eye-opener that our program really was helping people. Without the day program, our caregivers struggled, our clients declined, visiting hospitals (more) and it was a lot."
Offerings for seniors include dementia-specific services at the Meadowlands Community Church in Ancaster.
"Aging obviously comes with changes to our physical and mental capacity, and the unfortunate reality of losing our friends and family so people start to become more socially isolated," said Howes-Jones. "Our day programs provide a place for people to be able to interact in a safe environment with personal support workers. It really is amazing what happens in our programs and, every day, we watch our seniors make a new connection."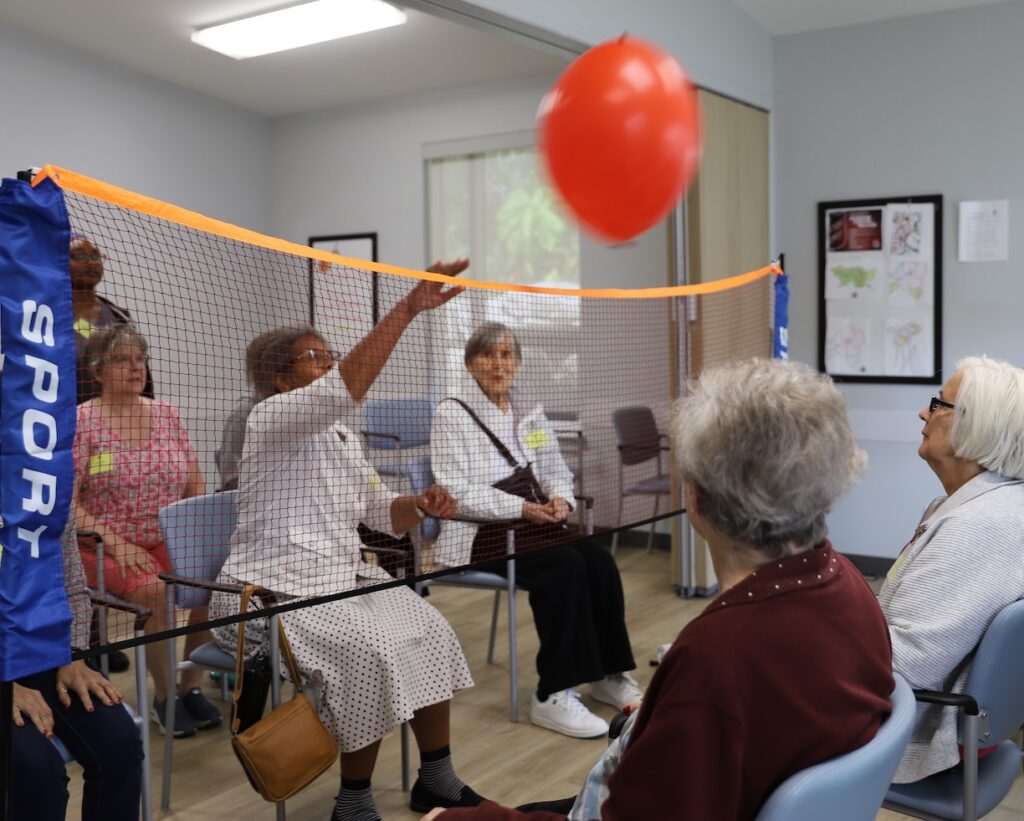 Helping with

housing
Think of a man who has always had a home until this summer when he was evicted after a rent increase. Night is falling and he is scared – the day was hot, but this evening is calling for thunderstorms and he has nowhere to go.
"When people come to us, there are not a lot of options available and we're meeting people at a critical moment in their lives," says James Moulton, executive director for The Salvation Army's Hamilton, Halton and Brantford Housing and Support Services. "For some, it's more chronic but we're also helping more and more people who this is new for them. They used to be able to afford some form of accommodation, but the economy is making that more difficult."
The Salvation Army Hamilton Booth Centre is a male, or male-identified, emergency shelter and has been in Hamilton for well over a century, operating since 1904.
"In our facilities, historically, we have times in the year where fuller occupancy would be expected, so colder months, but now we're finding we have been full this entire summer," adds Moulton. "Today, we run at more than 100 per cent occupancy, so we're at overflow constantly. If you take the definition of emergency shelter, it is very short term, akin to an emergency room in a hospital, it's shorter stays with the goal of someone moving to permanent housing. Now, we face longer stays and that would be an indication that people are struggling to find permanent housing."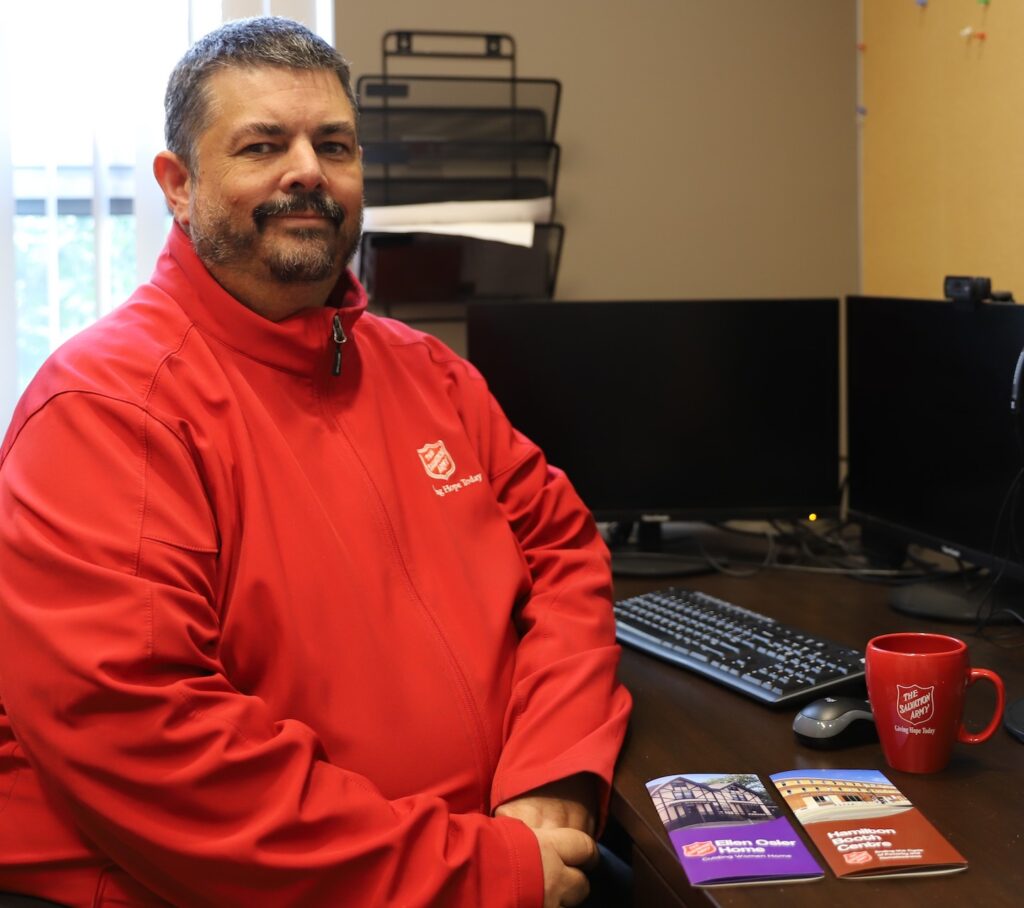 Hamilton Booth Centre's outreach has also increased to meet the expanding needs of those living on the streets of Hamilton, sending out a soup van into the community five nights a week to provide food, clothing and hygiene items.
"This summer, we served around 200 meals every evening. We are seeing a much greater, almost doubling of need in the program," says Jonathan Miedema, director of spiritual care. "Ultimately, the food our program provides is meant to be a conduit to having conversations with the people we support to learn their stories. The emphasis is less on serving food but getting to know the community, getting to know how we can support them beyond the food."
Despite the growing need and the constant lack of funding, The Salvation Army is making a difference, says Moulton.
"In September alone, 20 people were successfully housed. Since June, almost 60 people, in these difficult circumstances, have been helped by one emergency shelter in finding housing."
As one man who received this help said: "Thank you so much for your help and giving me the courage and motivation to be the person I want to be. Without (this) assistance, I feel I would still be in a bad state."

Creating

independence and pride
Think of Katie, who has a developmental disability, coming out of an art class offered by The Salvation Army's Lawson Ministries program with a wide, proud smile. She's happy with her artwork but also her ability to get to the class independently from where she lives on her own.
"I've been with Lawson since I was 18," says Katie, who's now 30. "I've been more independent. I've been doing what independent women do. I go out for stuff, clean, cook. My favourite thing to do is cooking. I've been taking care of everything."
With the help of several programs, such as a training program to use public transit, Katie is now able to commute from her new apartment on the other side of the city.
"Today, I just left an art class. I volunteer on Mondays. I'm going to start a Mohawk (College) program, which is going to be fun. I do my own shopping; I do all sorts of things."
Lawson Ministries supports adults with developmental disabilities with a range of residential and day programs, including DARE, which enhances literacy skills to eventually attain employment and independence in the community, and Let's Ride, where participants are provided bikes and learn how to bike around Hamilton safely.
Lawson Ministries was established in Hamilton in 1982, says executive director Deanna Finch-Smith.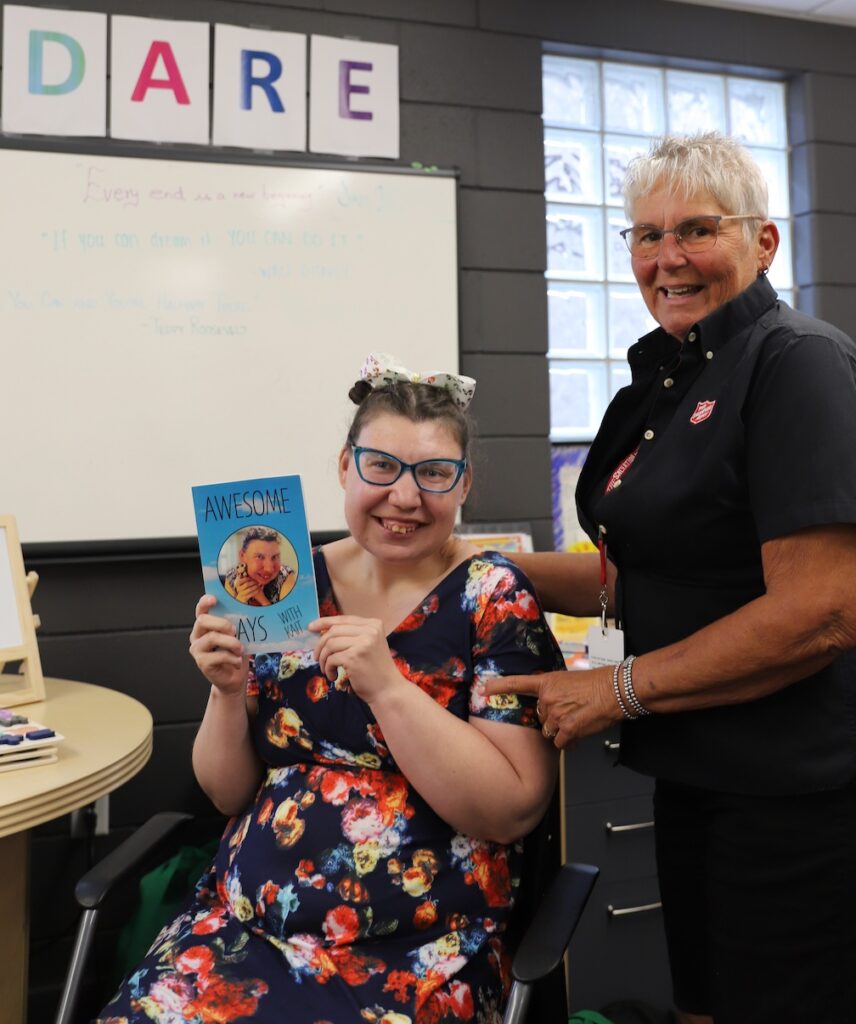 "It was quite a small program when I came, there were 12 residential spots and now we have about 60, and we have day programs all over the city. Programs depend on the client's needs, which change all the time. We have two different mottos: we build it, and they will come, or they will come, and we will build it. We focus on who is at the door."
Picture Cody Roberts, a young man who has lived in Lawson's residential program for eight years and credits it with helping him manage his emotions.
"At the beginning, I was having a rough time and I got in trouble with the law," he says. "For two years straight, I had no incidents with the police, and I was able to get on the right path and do the right thing. It all started when I was shown the program of Inclusive Radio (at Mohawk College's INDI 101.5FM). It helped me free my mind, speak about my thoughts. It's what made me become a better person. It's helped me rationalize my feelings without becoming impulsively angry. I was able to channel it really great."
At Lawson's Paparella Innovative Arts Centre on King Street East, there is a range of arts programming and events, including the new Creative Studio, which provides multi-faceted sensory stimulation in a range of art media. There are also dancercise, tea socials, and spirituality programs.
"I grew up in a small town where our neighbour had a disability and I grew up with him, protected him and supported him," says Finch-Smith. "For me, it's a passion. There is always a need for somebody to help somebody. There are also, of course, lots of sad stories but definitely more success and more happy stories."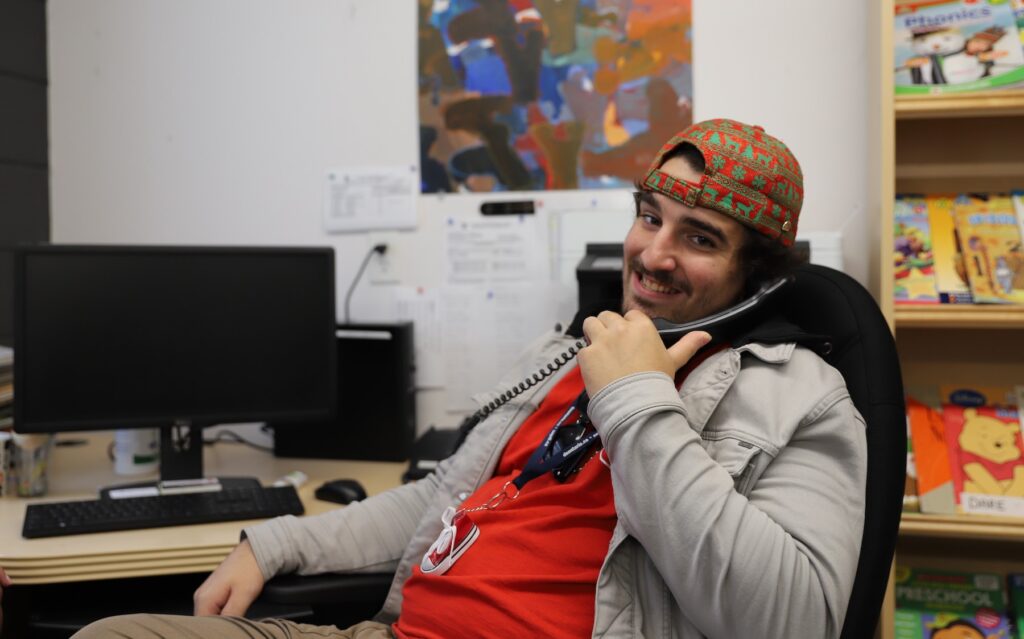 Providing hope

with sustainability
Think of a young mother, who up until the pandemic, had managed to pay rent and keep food on the table. She thinks only about her small child in deciding if this paycheque goes to food or rent. She doesn't understand how it came to this, never mind where to go for help.
"Community and Family Services is primarily known for its food banks, although we do offer numerous other programs," says executive director Shirley Molloy. "The (Salvation) Army came to Canada in 1882, so the work that we do has really been going on since then."
Molloy has been with the program for more than three decades.
"I would say the need now, as it stands in 2023, is probably the most challenging that it's been and that's just because of the sheer number of people who are coming through our doors. We're coming out of COVID, which created issues for people, especially the clients we served because it was difficult for them to get to us," she says.
"What we're seeing now is the cost of living has increased, rent has gone up, food has gone up, gas has gone up, so it's just made it really difficult to keep resources in place to keep up with it. What I see most through all of this is basically people who could afford to sustain themselves, were financially able to carry themselves, are having challenges doing that as well now."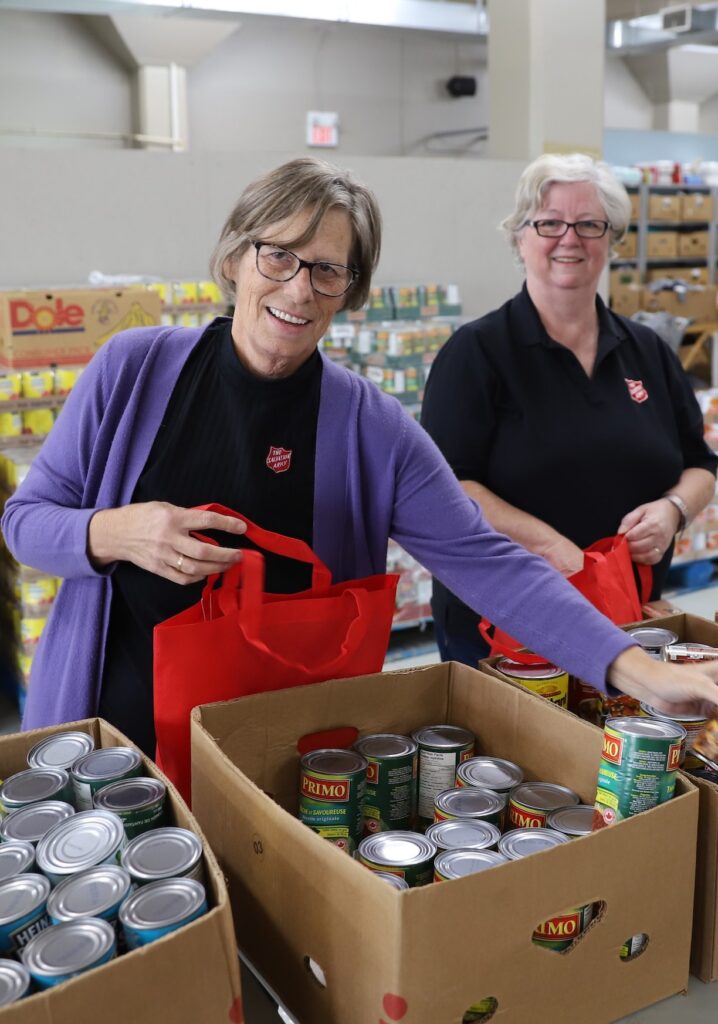 One program offered is Pathway of Hope, which focuses on identifying and addressing root cause issues for people living in poverty. It is a strengths-based case management approach to provide targeted services to people who want to break the cycle of poverty and vulnerability.
"Basically, for the duration of the program, we help them through some of the situations they've become overwhelmed with. It could be housing, it could be addiction issues, could be hoarding issues, could be they don't have enough money to make ends meet and don't know where to go to get resources," says Molloy. "So, we do a lot of sourcing for them and help them make a plan that basically is designed by them with our assistance, and we help them navigate through it to get them to a better place."
However, the importance of its food bank cannot be understated.
"With the food bank system, we are preventing homelessness in a way," adds Molloy. "If we can provide food for people, then they can use their money to keep the roof over their heads and have food on their table. Right now, with the cost of living so high, it's really challenging for families who are just scraping by. Anytime we can make a difference for somebody, then we know that it was all worth it."
So, when you drop some cash into one of those iconic collection kettles this holiday season, think of these and many more programs The Salvation Army offers to give hope to Hamiltonians in need.
To donate to The Salvation Army, visit SalvationArmy.ca or call 1-800-SAL-ARMY.