Nova Scotia natives, the three original band members have 

all set up their personal and professional lives in our city.
Life as a rock 'n roll band is nomadic in its essence. Pandemic lockdowns aside, extensive touring is crucial for a group's success, as the example of The Trews indicates. In their case, that nomadism has also extended into the members' personal lives.
Since forming in Antigonish, N.S. in 1997, the band has spent almost all its career based in various southern Ontario locales, and is now currently headquartered in Hamilton.
This city's music community has been pleased to embrace one of Canada's most popular rock outfits into its midst. In turn, its three original members, brothers Colin MacDonald (vocals, guitars) and John-Angus MacDonald (lead guitar, vocals), and Jack Syperek (bass) are outspoken in expressing their love for this city and its music scene.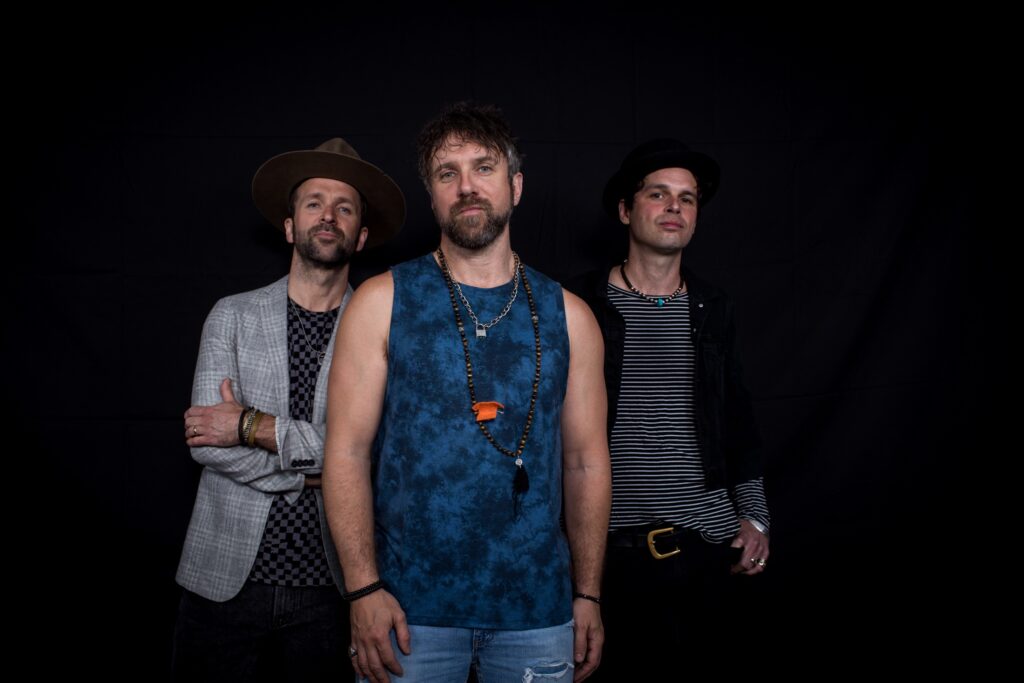 That became crystal clear when HAMILTON CITY Magazine chatted with the three over coffee on an east-end patio recently. There, the trio recounted their gradual relocation to this city over the past decade.
"I moved here from Toronto in December 2013, after Jack moved here that summer," recalls John-Angus. "My wife was pregnant with our now 9-year-old son, and house-hunting in Toronto quickly led us here. Having seen Jack make the move helped, though I didn't know one neighbourhood from another. I just saw that the houses were way more affordable, and the second one we looked at we bid on and bought."
On the advice of his pal Max Kerman of the Arkells, John-Angus bought in the Kirkendall area, close to another comrade, Tom Wilson.
"I lived in Toronto until moving here during the pandemic to the Locke Street area," says Colin MacDonald. "I loved it right away. I like the pace in Hamilton better. It's a good place to be an artist, musician or writer, so I've been really happy here."
Drummer Chris Gormley lives in Mississauga and keyboardist Jeff Heisholt in Toronto, but The Trews' business headquarters is now in Hamilton. "We used to keep a jam space, rehearsal and storage room in Toronto, and our management was in Toronto," says John-Angus. "After Larry (Wanagas – their original manager) retired, we got some new business managers from Burlington and a new rehearsal space out this way, so we slowly migrated the whole operation here."
Helping the transition was Hamilton music industry veteran Glen Marshall. "He recorded us at Catherine North studio when we were a baby band," John-Angus recalls. "We kept in touch and he offered us a really inexpensive space in The Cotton Factory, then let us rehearse at The Mule Spinner, which is such a cool event space."
When The Trews moved to Ontario to pursue their musical dream in 2001, they settled in Niagara Falls, for the cheap rent, and later had a stint in St. Catharines, then Toronto.
"Out of all the Ontario cities, Hamilton seems most like the East Coast," says Colin. "It's a grounded place, where people are blue collar and real. They're welcoming beneath a tough exterior, and you have to be a good band. When you play a Hamilton show, you can't shoegaze, you have to put on a show. The East Coast is like that."
The Trews' close ties to the Hamilton scene predated their move. A decade before any members lived here, Hamilton proved a crucial training ground for the young band. "Thanks in part to Dave Rave, from 2002 we had a weekly gig for two years at a Hess Village bar called The Mermaid's Lounge, playing covers and our own songs, and we started to break from there," says Colin.
"That's where I first met Frankie Venom, on a dark October night in 2002. He was in a trenchcoat in a corner, looking very Frankie Venom. Of course I was intimidated, he was the most menacing frontman of all time! He said to me, 'You've got a really good voice, but you're too nice for rock 'n' roll.' I'll never forget that."
The Trews also had a weekly gig at Jeff Healey's Toronto bar then, stemming from opening for Healey on the East Coast. That helped fuel the industry buzz around this young rock 'n' roll band that had chops, high energy, and great hooks and riffs. Renowned manager Larry Wanagas of Bumstead Productions, the man behind kd lang's early success, came on board, top agent Ralph James signed on, and guitar hero Gordie Johnson of Big Sugar was recruited to work on the group's first full-length album.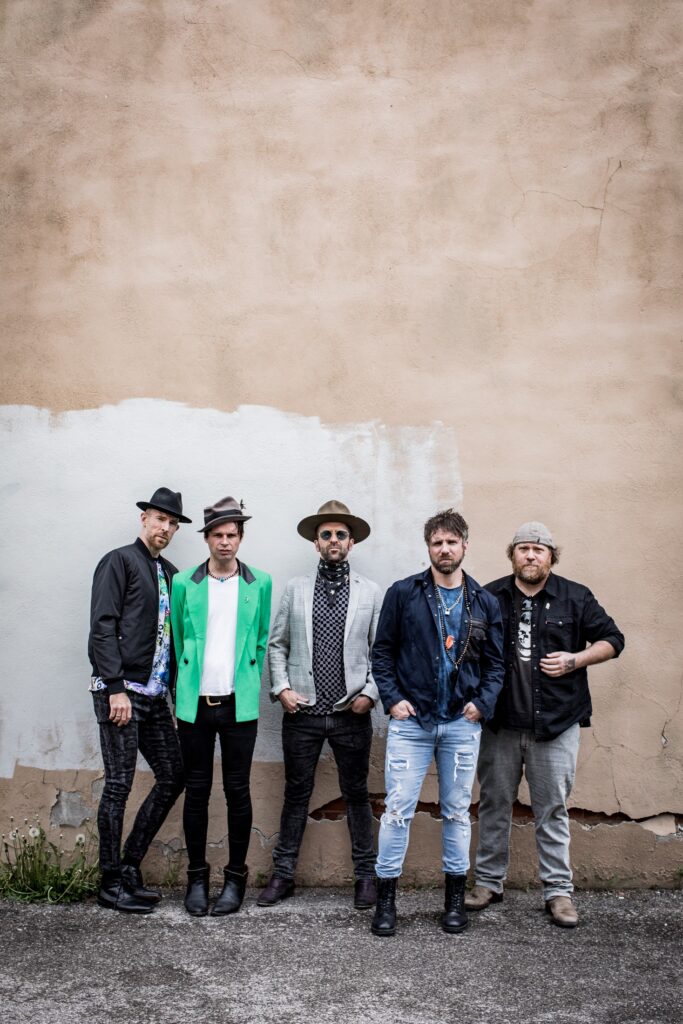 Released in 2003, that record, House Of Ill Fame, quickly launched The Trews into Canadian rock stardom. The track "Not Ready To Go" hit No. 1 on Canadian rock radio and was that format's most played song of 2004, earning a Juno nomination as Single of the Year. The Trews were Juno nominated for New Group of the Year, and the album went gold, as did the 2005 album, Den Of Thieves.
Their reputation as a band on the rise landed them dream gigs with some of their rock 'n' roll heroes. The Trews opened a secret Rolling Stones show at The Phoenix in Toronto in 2005, followed by a support slot on Robert Plant's Canadian tour.
A consistent run of popular albums, rock radio hits, gold-selling singles ("Hold Me In Your Arms," "Highway Of Heroes"), and multiple Juno nominations has followed from those heady early days. Seven studio and two live albums (one acoustic) now constitute a hefty discography.
Other career highlights have included opening for Bruce Springsteen in Moncton in 2012 (The Boss invited them up for his encore), and working with Black Crowes guitarist Rich Robinson, who co-produced the most recent Trews album, 2021's Wanderer.
Looking back on a stellar career now spanning 25 years seems unreal for these three original Trews. To Colin MacDonald: "Part of it feels like a dream. Oh, we were hanging out with Robert Plant, we were talking to the Rolling Stones. That Bruce Springsteen thing just feels like a movie. Those things are fleeting."
He can still vividly recall the time they opened for the Stones. "We got a call 24 hours earlier, and were told they might be doing a secret show depending on Charlie Watts' health. He had his first cancer scare. We were sworn to secrecy and that was a weird 24 hours, but it all worked out."
To John-Angus: "It is important to be appreciative of what you've received, but to then be determined to do it even better for the next 10 years or more."
The band is now working on a new album, and producing it with former Hamiltonian and close Daniel Lanois associate Mark Howard. "We tracked it at Halo studio here, with five songs likely to make the new record done. So far it feels very artsy, whereas the last one was very much a pop-rock album. This is a little rough around the edges, with some strange sounds on it, and that's cool," says John-Angus.
"Mark doesn't speak in muso terms, but is much more vibe-driven. It's not like 'Give me 16th notes and change the key.' He's more like 'I want this to sound like I'm driving up the Pacific coast highway on my motorbike with the sun setting.'"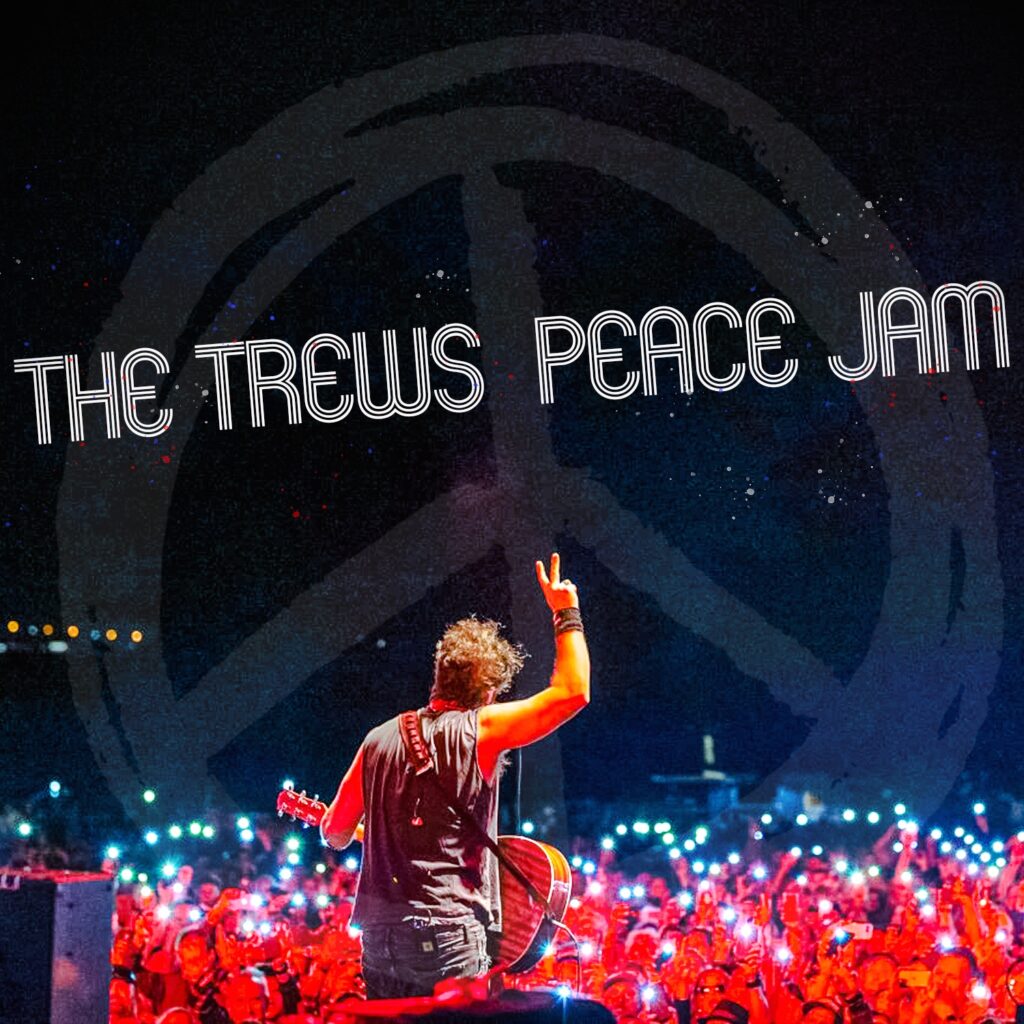 Another Hamiltonian with a "go-for-the-vibe" approach, the late great Bob Lanois, also got to work with The Trews. He directed a video for "Time's Speeding Up" from the 2018 Civilianaires album, and later starred in the band's "I Wanna Play" video. That clip was filmed in an empty FirstOntario Place arena during the pandemic, and John-Angus recalls that "the director said we needed someone else to move the narrative along, like a janitor. He wanted a huge character. Somebody suggested Bob and he was perfect for it."
Earlier this year, The Trews won an East Coast Music Award for Rock Recording of the Year for Wanderer, confirming that the Maritimes still consider the band their own. It's time for Hamilton to step up and stake that claim.