Norm Foster, Pollyanna, Anton Chekhov and Tom Wilson 

on tap for 2023-2024 lineup

.
From one of Canada's most celebrated playwrights to the reboot of a classic musical to the world premiere of a true made-in-Hamilton story, Theatre Aquarius is looking good at 50.
"This is a season of laughter, recognition, shared dreams, and the journey home," says a news release about the theatre's 2023-2024 season.
"We are honoured to launch our 50th season with such an incredible line-up of productions," said artistic director Mary Francis Moore. "We have so much to celebrate together, and we can't wait to share this milestone with our audiences, as we launch our next 50 years."
The season celebrates the work of favourite playwrights from the first 50 years, while also showcasing new work by today's talents.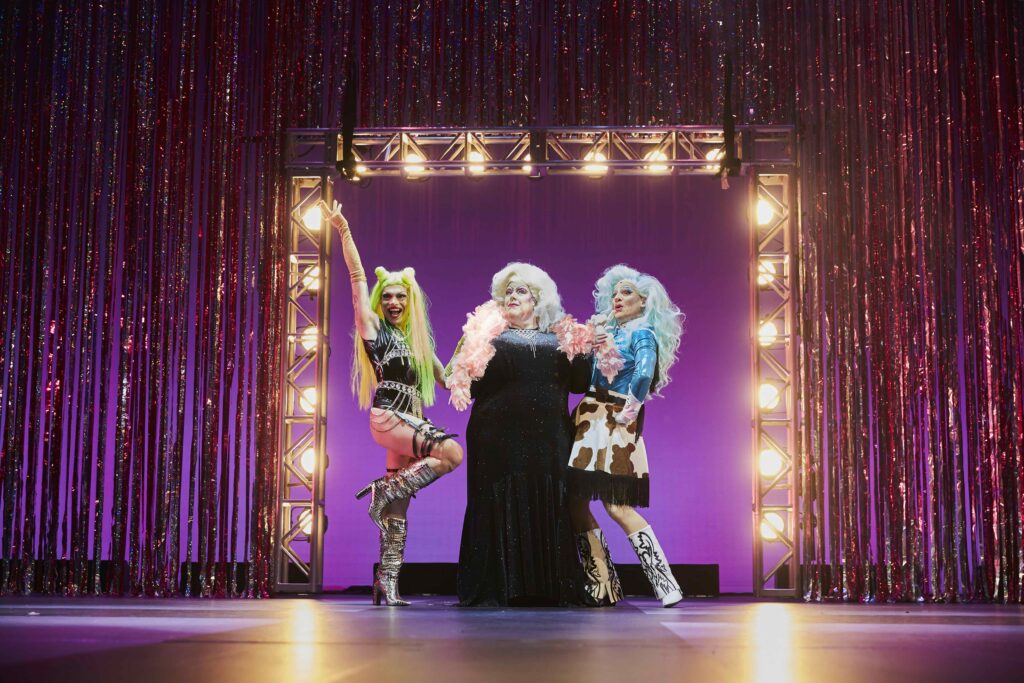 Norm Foster returns to Theatre Aquarius with Jonas and Barry in the Home, a hilarious and heart-warming comedy about living the golden years to their fullest. Gregarious retired stage actor Jonas and his unlikely sidekick Barry embark on an unlikely adventure to spice up their lives (Sept. 27-Oct. 14.)
Boy Falls from the Sky, a Talk is Free Theatre Production, is written and performed by Jake Epstein and developed with Robert McQueen. Epstein, known for roles on Degrassi: The Next Generation, has also played Spiderman on Broadway and originated the lead role of Carole King's husband in Beautiful: The Carole King Musical. But dreams don't always go as planned. This showbiz tell-all shares the rejection, stage freight and heartbreak behind a seemingly successful career. (Oct. 25- Nov. 4.)
The Aquarius holiday family show returns with Pollyanna The Musical, an uplifting tale of hope triumphing over adversity, and how the power of a young girl's positivity can – and does – change the people around her. Showcased at the From Page to Stage festival in London, England and shortlisted for the Playwright's Guild of Canada – Best Musical, this is a world premiere. It's based on the classic novel by Eleanor Porter with book and lyrics by Steven Gallagher with music by Linda Barnett. (Dec. 6-23)
A modern adaptation breathes new life into Anton Chekhov's masterpiece Uncle Vanya. A Crow's Theatre production adapted by Liisa Repo-Martell, it brims with emotional intensity and comedic genius. (Jan. 10 to 27, 2024)
Shirley Valentine written by Willy Russell is a beloved comedy about the story of a woman who lost herself in marriage and motherhood. Shirley spends her days talking to the wall while she cooks her husband's dinner. When Shirley is offered a plane ticket to Greece, she soon discovers it's never too late to find your purpose and passion. (March 6 to 23, 2024.)
The season closes with the world premiere of Beautiful Scars, created by Tom Wilson and Shaun Smyth, inspired by Wilson's memoir Beautiful Scars: Steeltown Secrets, Mohawk Skywalkers and the Road Home. Wilson's search for identity started in mid-century Hamilton, in the company of war-blinded veterans, steel workers, fall-guy wrestlers and a deeply kept secret. He became a father, built an international career in music and art and waited for the truth of who he was to emerge. When it did, it would sweep up the St. Lawrence River to Kahnaw'a:ke Mohawk Territory and down the Hudson to the heights of the Manhattan skyline. (April 24-May 11, 2024.)
The unveiling of the upcoming season happened alongside opening night of The Gig, a rolling world premiere of Mark Crawford's story of three drag queens hired to perform at a private function. But they struggle with the fact that it's a campaign fundraiser for a Conservative politician. The rookie candidate and his campaign manager attempt to send a message of inclusivity to the voters, while an unimpressed venue technician and a long-standing MP forced into retirement add to the mix.
The Gig touches on one of the primary questions of today that reminds of recent protests at local drag performances: what do we do when we don't see eye-to-eye?
Local drag queen Karma Kameleon was hired as a drag consultant for the production.
The Gig marks Crawford's Theatre Aquarius debut as a playwright but he has appeared twice as an actor. He has produced a number of comedic hits, including Stag and Doe, Bed and Breakfast, The Birds and the Bees and The New Canadian Curling Club.
Crawford is a nominee for a Playwrights' Guild of Canada Comedy Award and the Stephen Leacock Medal for Humour. He's also appearing as an actor in Harry Potter and the Cursed Child in Toronto.
The play runs to March 25.

Aquarius subscribers enjoy exclusive access to the upcoming season before general tickets go on sale for all shows on July 24.