The Curtain Call Performing Arts Co. Passion Project Company returns to the stage 

with Tony-winning The 25th Annual Putnam County Spelling Bee.
The Curtain Call Performing Arts Co. Passion Project Company is a professional theatre company that hires Hamilton-based actors to perform in full-scale productions. Most of these actors have performed all over the GTA in plays, musicals and short films or have just wrapped up their theatre degrees.
Curtain Call hopes to give local performers the opportunity to have a professional experience in their own city while highlighting the many talents of Hamilton performers. They also produce upwards of eight full-scale productions a year combined with their youth and teen musical theatre training programs. Curtain Call offers musical theatre classes for everyone from toddlers to teenage pre-professionals. 
The Passion Project Company last took to the stage in 2019, with a sold-out run of Next to Normal. It returns with The 25th Annual Putnam County Spelling Bee, with performances from June 30 to July 8 at Hamilton Theatre Inc.

The play focuses on an eclectic group of six mid-pubescents who are vying for the spelling championship of a lifetime. While candidly disclosing hilarious and touching stories from their home lives, the tweens spell their way through a series of (potentially made-up) words, hoping never to hear the soul-crushing "ding" of the bell that signals a spelling mistake.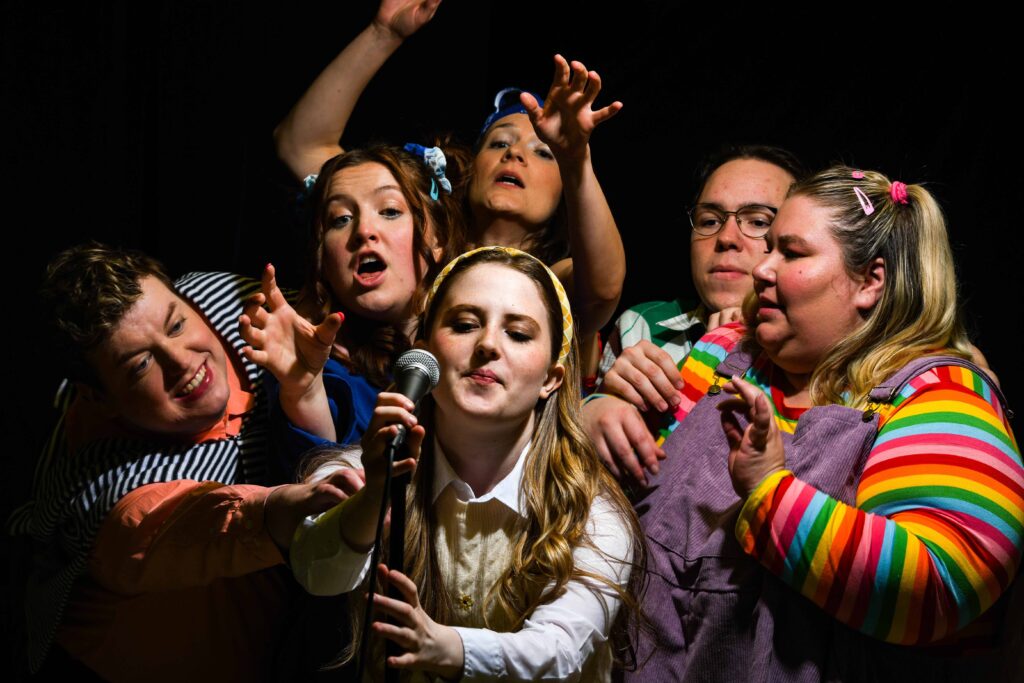 Winner of the Tony and the Drama Desk Awards for Best Book, The 25th Annual Putnam County Spelling Bee has charmed audiences across the country with its effortless wit and humour. Featuring a fast-paced, wildly funny and touching book by Rachel Sheinkin and a truly fresh and vibrant score by William Finn, this bee is one unforgettable experience.
"This show is funny, heartfelt, silly and true. You'll recognize each of these characters. You either know someone just like them, or one of them is you," says Diana Moser, who is playing Leaf Coneybear in the production.
Other local actors taking the stage are Emma Bergin, Keegan Buchanan, Gareth Finnigan, Samantha Heath, Nicole Martin, Jared Morado, Jacob Rushton and Danielle Viola.
"This youthful character-driven comedy will have you laughing your pants off with our stellar cast and crew," says Zachary Viola, co-director and technical director. 
"I'm excited to see the show come to life. Did you miss your lifelong passion to be in a spelling bee? Well, get practising because with this show's audience interaction, you could have the opportunity to be centre stage."
Says Kat Baranowski, co-director and choreographer: "Each character brings their own unique storyline that is sure to have you cheering them on and laughing along the way. This is a musical you do not want to miss. It will leave you humming and foot taping all the way out of the theatre!"
With an amazing cast of professionally trained local performers from around the Greater Hamilton and Toronto area it is a riotous ride, complete with audience participation, The 25th Annual Putnam County Spelling Bee is a delightful den of comedic genius and is a fast-paced crowd-pleaser and an instant theatre patron favourite.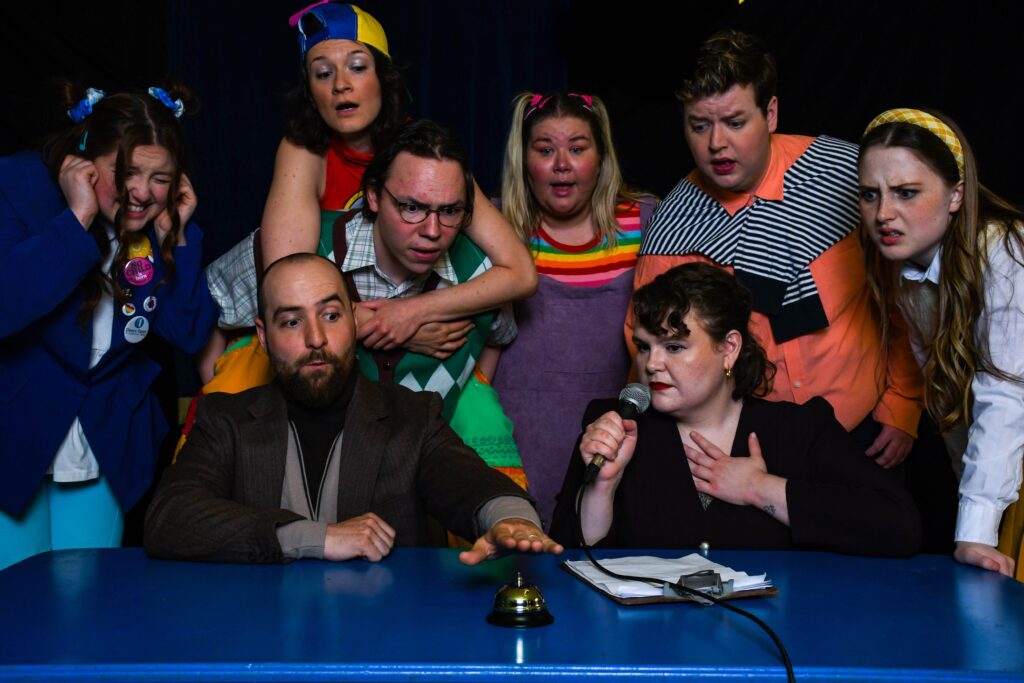 "It's incredible how much this cast has rallied in such a short time for such a vocally complex show," says vocal director Jacob Rushton. "Every person adds something so unique vocally and it's been incredible to watch them grow throughout the process."
Performances are happening June 30, July 1, 6, 7, 8 at 7:30 p.m. and July 2 and 8 at 2 p.m. at Hamilton Theatre Inc. 140 MacNab St. N. Tickets are $20 for students, $32 for adults, and $28 for seniors 65 and older. This performance is rated PG-13 and is suggested for ages 9 and up. Tickets are available here or by calling the CCPAC box office at (905) 541-6803 Monday-Friday 4 p.m. to 8 p.m. It is also open one hour before show times.