Hamilton's Food & Drink Fest is marking 15 years of 

celebrating Hamilton and Burlington chefs, restaurants and food makers.
Sipping, savouring, sampling and teasing the tastebuds is the agenda for the 2023 Food & Drink Fest, dubbed the region's most fun and delicious culinary, wine, spirit and beer expo.
At the 15th annual festival, just in time for St. Patrick's Day, guests can indulge in an array of food and beverage vendors including local craft breweries, and chef-inspired foods from some of the region's top restaurants, eateries and food specialists.
Among the changes for this year's festival is a move from FirstOntario Centre to the Hamilton Convention Centre, making the festival experience more intimate for vendors and guests.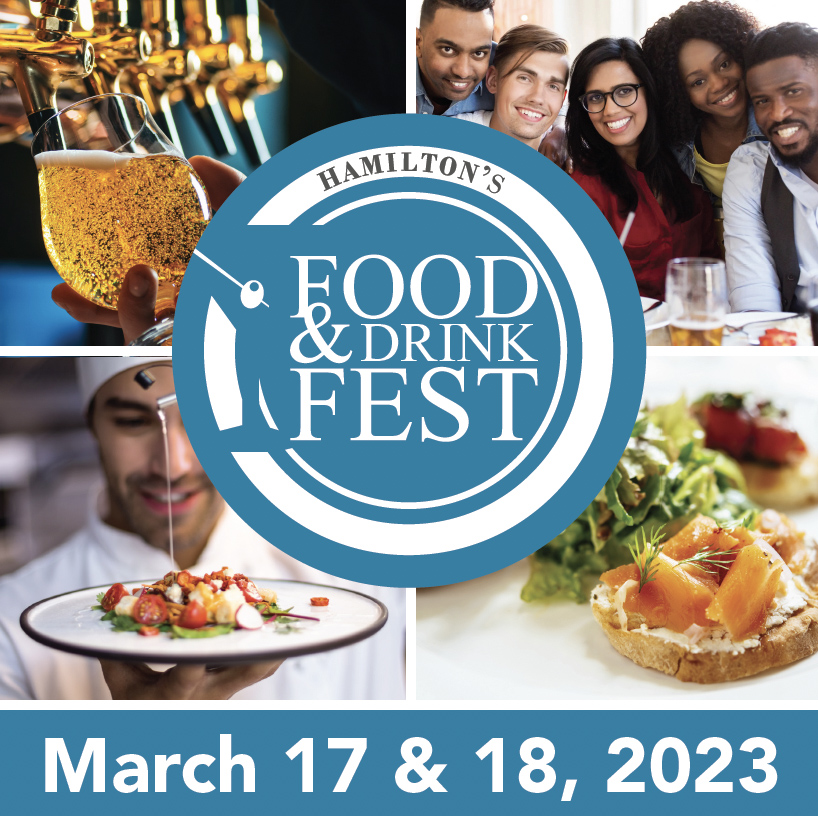 "FirstOntario Centre is a great facility," says Mike Feric, festival organizer and CEO of OakPort Media Group, "but it's too cavernous to host an event of this nature. Our primary goal is to ensure every one of our festival guests has a wonderful experience and our vendor partners have the opportunity to interact with them, introduce their brand and service and both old and new products. So yes, more intimacy and opportunities for guests to talk with festival vendors."
While the line-up is still being confirmed, most of the cooking and beverage demonstrations will be done by festival vendors.
"We're encouraging our vendor partners to create some type of initiative at their booth that extends beyond the experience of the two-day festival weekend event," says Feric. Guests can expect contests, sales promotions, coupons for future purchases, and newsletter sign-ups.
"The event is important for our industry," says John Romano, president of Nickel Brook Brewing Co. "We've participated in the festival since 2005. The energy at the festival was always great – the people, the buzz, a mixed crowd of people – it was always a great vibe in the room. It allows people to get 'liquid to lips' and it's a fun way to interact with consumers and the best way to market our products. If you have old products or new ones, you want to get them in front of people."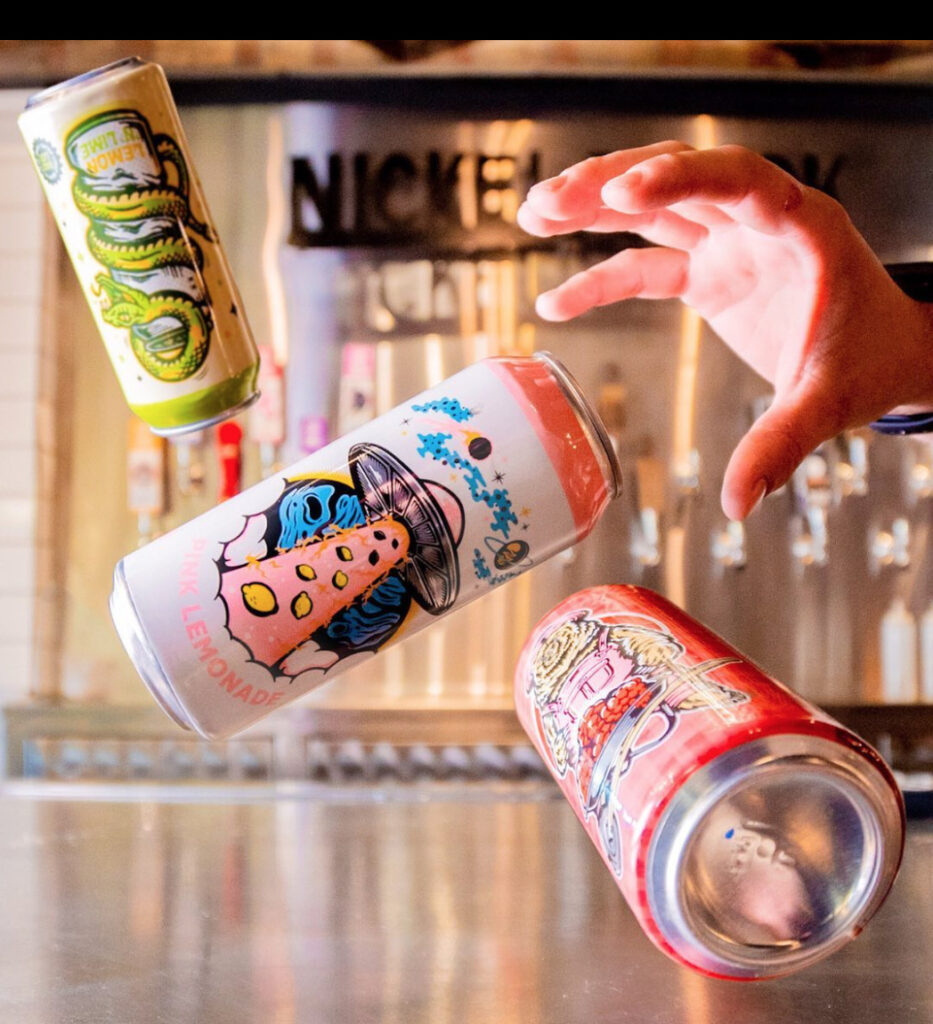 Nickel Brook produces sours to ales, stouts to barrel-aged brews, and has tap rooms in Burlington and Etobicoke.
"We're quite excited about this year's festival as we're going to be launching our first RTD (ready to drink) craft cocktail and a few new IPAs so we have a lot of exciting things happening."
The festival is a great way to sample new beverages, food items and small portions from local restaurants, says Romano.
"In one night, you can experience a dozen new beers or wines and samplings of foods from dozens of restaurants you haven't been to yet. It really is a celebration of the food and drink sector and scene in Hamilton and Burlington."
Meng Karbach, founder of Food 4 Life Market Garden and a certified chef, organic farmer and regenerative farm specialist, operates a small 6.25-acre family farm in Fenwick, Ont. growing garlic, and producing black garlic and organic balsamic vinegar.
"This is Food 4 Life's first year at the Hamilton festival," says Karbach. "I always go into any event or festival with an open mind. If I see some of my regular customers, that's wonderful. When I meet new people, I just love to introduce them to new ingredients and for me it's black garlic. I'm really excited to show people the magic of black garlic as there are so many ways to use it. Most people either underestimate it or don't know how to use it. They think you just eat it or simply use it for planting."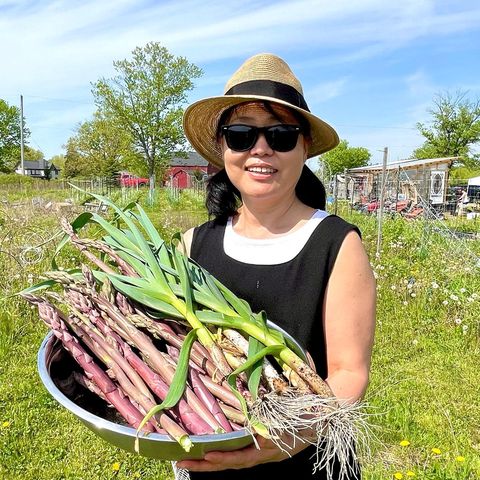 Black garlic, which has been around for more than 1,000 years with origins in Japan, Korea, Thailand and China, is a super umami ingredient that takes a minimum of 30-90 days to make properly.
"Rather than taking over the flavour, it enhances the food it is used in," says Karbach. "It's a secret ingredient to make you the superhero of any recipe and of any kitchen."
Alex Swiderski, assistant customer service manager with Lady Glaze Doughnuts, is excited about being at the festival.
"This is our first year for our new store in Hamilton," says Swiderski. "We opened our first shop in Belmont Village, Kitchener in November 2019 and have worked hard to weave ourselves into the fabric of downtowns and neighbourhoods in Guelph, Hamilton, Cambridge and Stratford."
Swiderski just wants people to get more familiar with the brand and the doughnuts.
"There's a lot of doughnut stores in Hamilton – so hopefully we'll be able to draw people to our other locations as well. What is really exciting for us is seeing people happy and bringing their kids. Our goal is to spread happiness and joy through the power of a really good, freshly made doughnut."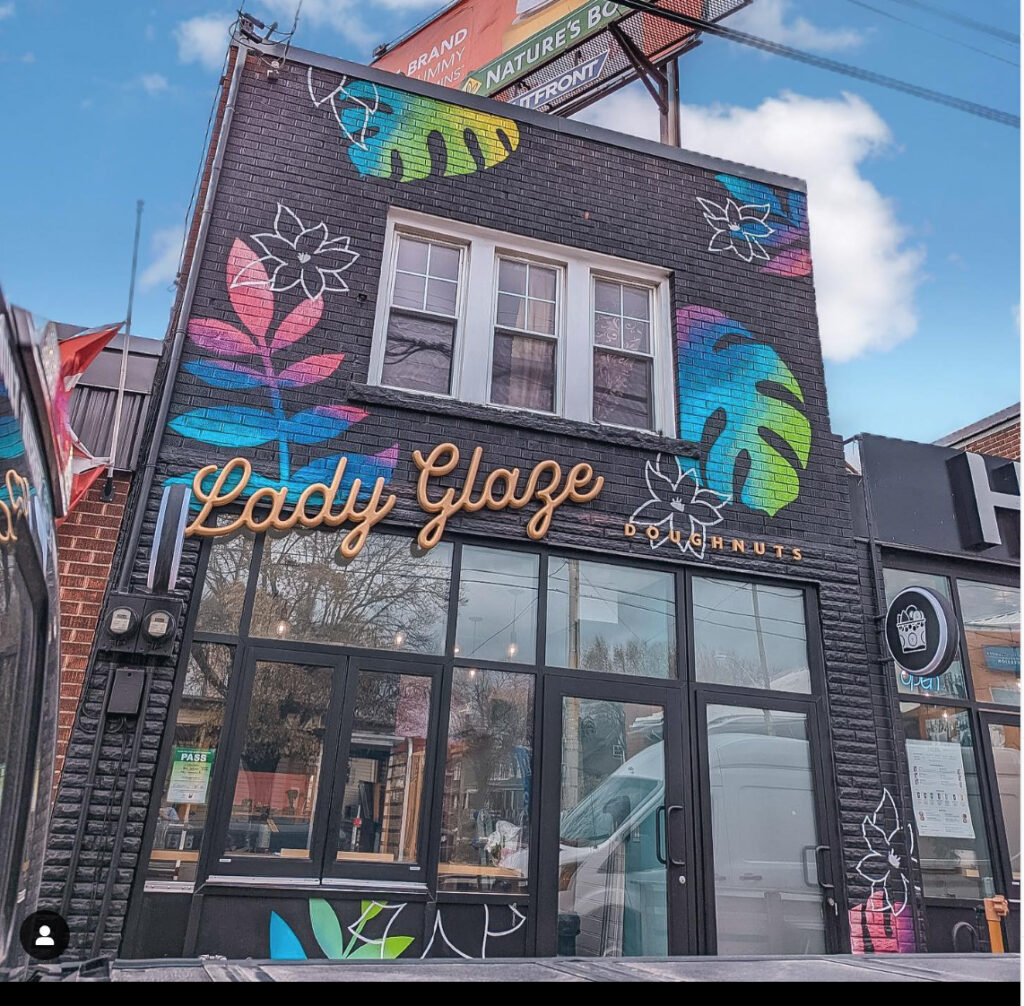 Lady Glaze Doughnuts offers a variation of gourmet doughnuts – and they're bigger than most doughnuts.
"We change our flavours every two months to keep it interesting and fun," says Swiderski.
Popular flavours include apple fritter, butter tart, and Belmont cream, which is similar to a Boston cream.
"The butter tart doughnut has a delicious molasses glaze, crumb on it and a piece of butter tart on top — decadent it is indeed."
Lady Glaze also offers cake doughnuts, and gluten-free and vegan doughnuts. Milkshakes come with a vanilla or chocolate sprinkle doughnut on top.
"We want everyone to come with a hungry belly as our doughnuts are pretty filling."
Another change for 2023 is splitting the main stage. One part will be for music and entertainment and the other is a food and cooking stage.
On the music side will be internationally renowned Toronto violinist Grenville Pinto (or G Pinto). Pinto was born in Hamilton, classically trained under the Royal Conservatory of Music and was a member of the Hamilton Philharmonic Orchestra. His repertoire of music includes popular music, R&B, opera, contemporary, easy listening, hip hop and rock.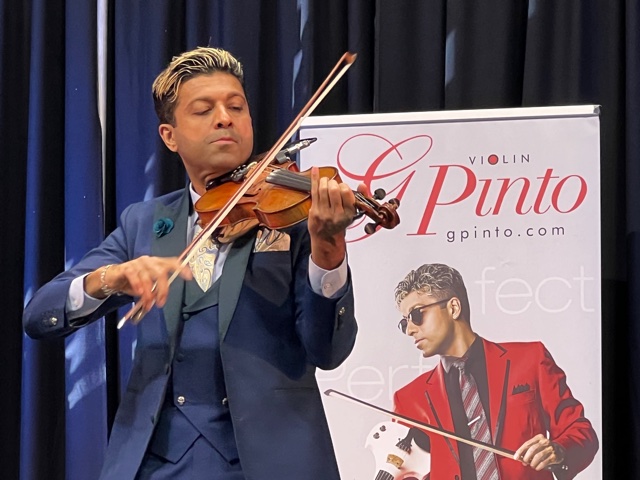 Another addition to this year's festival is the participation of Cornhole Canada, which will be running a tournament Saturday afternoon.
"People can practice, try it out, and if they want to, sign-up for local leagues," says Feric. "It gives people another activity to enjoy at the festival. There are local leagues and Burlington Cornhole League will be there."
Attendees can sign up for the tournament, which will offer competitive and social games.
"Cornhole has low barriers to entry, is inclusive, easily played by all regardless of age, gender, etc. and is communal and fun," says Feric. "It's the perfect match for a brewery."
With the first day of the festival being St. Patrick's Day, festival organizers are encouraging vendors to come up with something to celebrate the green holiday.
"This is Hamilton's festival," says Feric. "The Hamilton Food & Drink Fest is a great way for friends and families to explore Hamilton and the region's burgeoning and ever-evolving culinary scene. And we want people to make it their own and look forward to comments and input from all of our attendees."
For tickets and more information, go to foodanddrinkfest.com.