Burlington band's stripped-down version of the dance classic benefits youth mental health program Y Mind.
Burlington's Walk off the Earth is known for some incredible reimaginings of hit songs, including "What's Love Got to Do With It?" "Eye of the Tiger," "God Only Knows," and "Walking On The Moon."
And now the band has taken the Village People classic "Y.M.C.A." in a totally new direction to help support the YMCA of Hamilton Burlington Brantford's youth mental health program Y Mind.  
The 1978 dance anthem gets a stripped-down, soulful treatment and shines a new light on the original lyrics through a mental health lens. The goal is to highlight the need for open dialogue around the issue.
In typical Walk off the Earth style, band members are gathered at a piano, while plucking its strings like a guitar, thumping its keyboard lid like a drum and singing in three-part harmony.
"We've seen how music is so connected to emotions – for us and our fans – so we were honoured to take on the challenge of reinventing such an iconic song and give new meaning to its enduring lyrics," says Sarah Blackwood, lead singer of Walk off the Earth in a media release.
"When we took a look at the original lyrics, it was staggering how a message about the YMCA from 45 years ago is just as relevant and pointed today, but now we're sharing that message with a focus on mental health tied to Y Mind."
Y Mind is a free and innovative early intervention mental health program that helps teens (ages 13-18) and young adults (ages 18-30) cope with stress and anxiety with the support of health professionals. The seven-week program is available online or in person, in English and French (under the name YMCA Libère ta tête).
The Y Mind program is funded by the Public Health Agency of Canada.
"We are proud to offer the Y Mind program here in Hamilton. The number of stressors that today's youth face can seem overwhelming, including the post-pandemic experience, school, and social media pressures. We recognize that cost is often one of the biggest barriers for youth in need of mental wellness programs. Y Mind removes that barrier for youth 13-30 so they can get the help they need," said Manny Figueiredo, president and CEO of the local YMCA.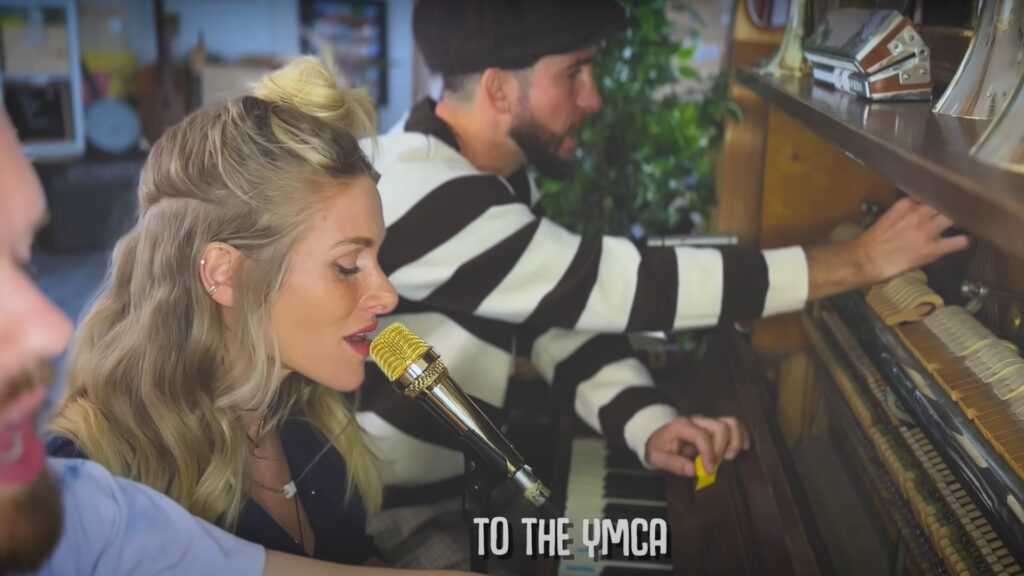 According to a survey conducted in 2023 by Deloitte, close to half of Gen Zs (46 per cent) and four in 10 Millennials (39 per cent) report feeling stressed or anxious all or most of the time. Guided by qualified mental healthcare professionals, participants in the Y Mind program have reported reduced anxiety, improved well-being, and reduced feelings of isolation.
The YMCA was founded in 1856 and enables people of all ages, backgrounds, and abilities to reach their potential. With more than 120 YMCA program sites throughout Hamilton, Burlington, Brantford & Haliburton, the YMCA offers health, fitness and aquatics programs, child care, community outreach, day and overnight camp, youth programs and employment and immigrant services.