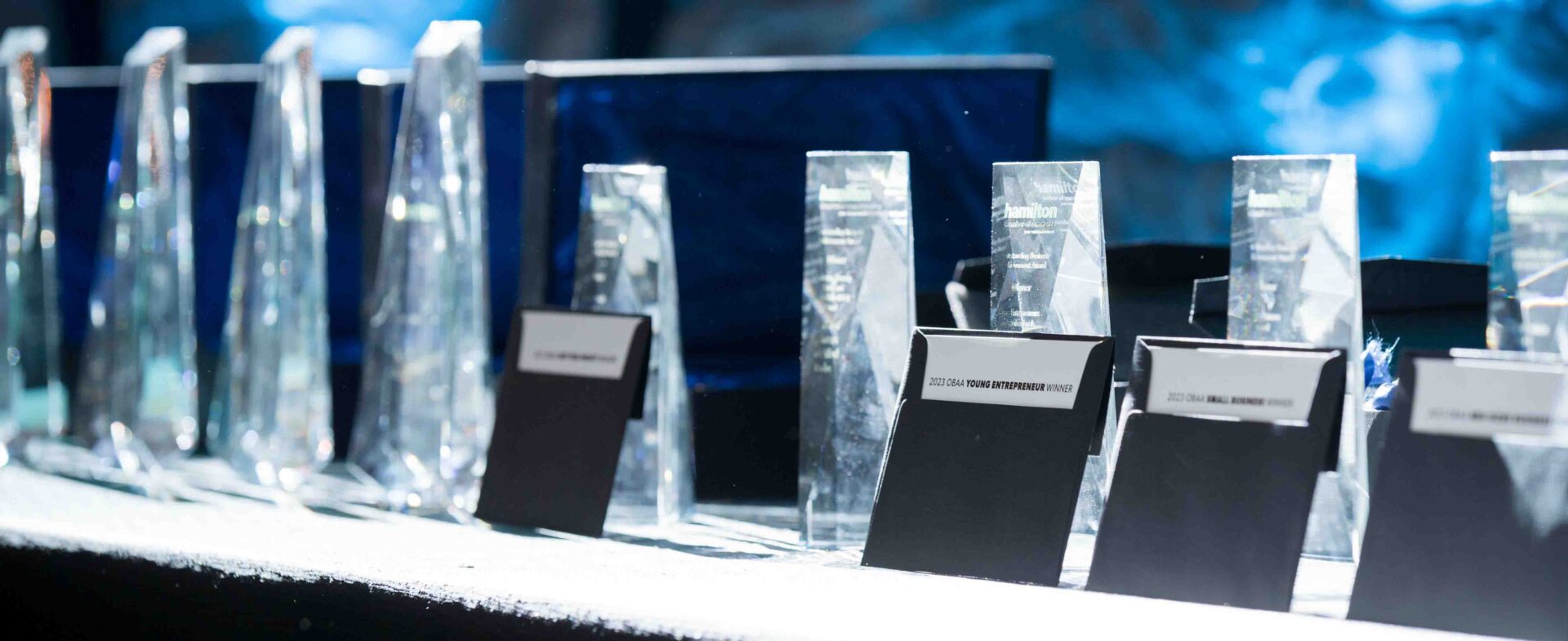 Hamilton Chamber announces 2023 Outstanding Business Achievement Award recipients.
Taking a leap of faith paid off for the 2023 winner of the Hamilton Chamber of Commerce Young Entrepreneur of the Year award at a gala reception Wednesday.
"I'm so grateful to be the recipient of the Hamilton Chamber of Commerce Young Entrepreneur of the Year Award, and to be recognized among such a talented and accomplished group of Hamiltonians," said Vanessa Green, owner of Greenlight Content.
"I launched Greenlight Content during the pandemic and had no idea if I could make it work. This award means so much to me because it's proof that taking a risk can pay off. I was genuinely surprised to win last night, and I am deeply thankful for the recognition," said Green, who is also a contributor to HAMILTON CITY Magazine.
Green has worked in a variety of marketing roles in Toronto and the U.K., as a lifestyle editor for Yahoo! U.K. and Ireland, an assistant lifestyle editor at Yahoo! Canada, and a freelance content producer for Yelp. She's a graduate of journalism and history from University of King's College in Halifax.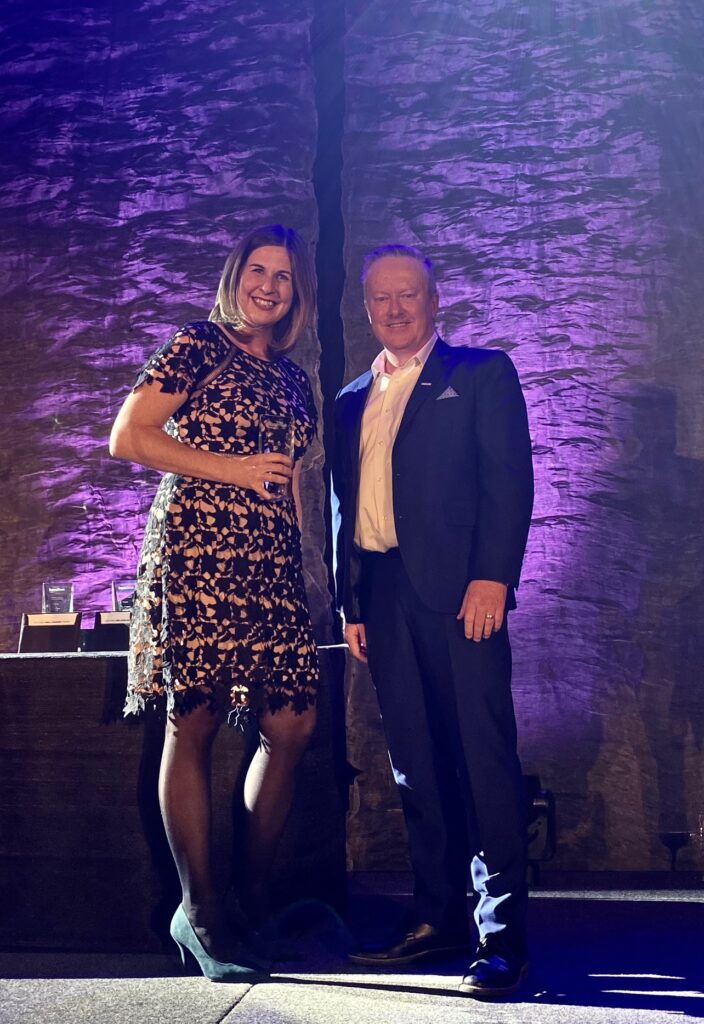 Green gives back, too. She's a board member of the Hamilton Literary Council, a volunteer with Telling Tales, and a mentor with the City of Hamilton's Starter Company Plus. She's also been a coordinator with Dolly Parton's Imagination Library and a volunteer with ADD Positivity, a registered non-profit charity for marketing agencies.
"I am proud to live and work in this incredible city with supportive clients and partners, and a business community that really champions its members. I can't wait to see what the future has in store."
The annual Outstanding Business Achievement Awards, held at Carmen's Banquet Centre, honour nominees in nine categories who are ranked on criteria including entrepreneurship and innovation, employee relations, promotion of Hamilton outside the area, excellence in community relations, and evidence of alignment with their mission statement.
"Each year, our chamber is so excited and proud to host the OBAAs to celebrate business achievements, growth, excellence, and ultimately the entrepreneurial spirit that is flourishing in Hamilton," said Greg Dunnett, president & CEO of the Hamilton Chamber of Commerce.
"Our OBAAs shine a light on the critical role businesses play in building and sustaining our local economy. Congratulations to this year's winners for all that you have done to drive innovation, create jobs, and engage our community this past year."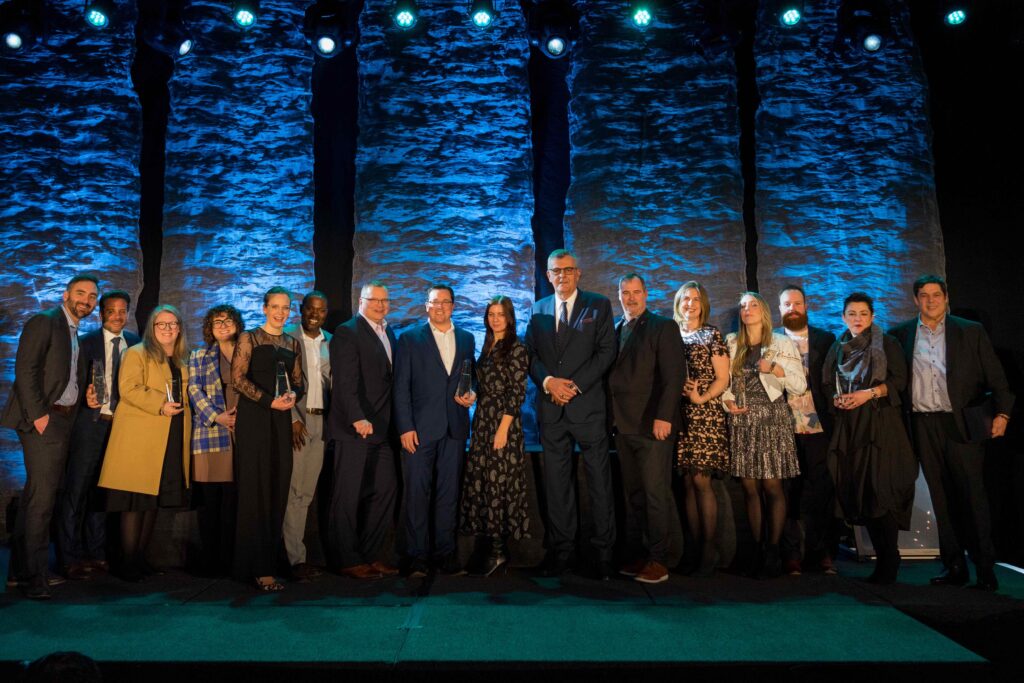 Other 2023 winners were:
Century Award – Presented to both Canada Life and Sun Life for their contributions to the Hamilton community for over 100 years
Inclusion, Diversity, Equity, and Accessibility Award: International Union of Painters and Allied Trades
Not-for-Profit Organization Award: Shalem Mental Health Network
Small Business of the Year Award (1-10 employees): Electric Diner
Mid-Sized Business of the Year Award (11-50 employees): Gala Bakery
Large Business of the Year Award (50+ employees): Oakridge Landscape Contractors Ltd.
The chamber previously announced that Carole MacVicar, co-founder of the Inner City Outreach Ministry at the Eva Rothwell Centre, earned the Hamilton Citizen of the Year award and that PJ Mercanti, CEO of Carmen's Group, was the recipient of the new Hamilton CEO of the Year award.
Nominees also included CORE Entertainment, Acorn Counselling, Guest Plumbing and HVAC, Birmingham Consulting, Love My Mat Yoga Inc., Dr. Bob Kemp Hospice, Good Shepherd Centres Hamilton, Dr. Spencer Stevenson (Stevenson Health and Wellness), and Ryan Moran (Locke & King / And Then What Inc.).
The judging committee for this year's awards was: Katie Cyr, owner of Monarch Tea Co & a former OBAA young entrepreneur winner; Mike Ecclestone, partner in Kitestring; Ashleigh Montague, co-founder of BLK OWNED HamOnt; Norm Schleehahn, director of Economic Development for the City of Hamilton; Charlene Smoke, relationship manager in commercial financial services at RBC Royal Bank.