House of Adam and Steve founder answers 49 rapid-fire questions and you don't want to miss it.
Steven Hilliard is both halves of the House of Adam and Steve, Hamilton's queer community curator and organizer of 2SLGBTQIA+ events. Hamilton's hometown homo – as Hilliard refers to himself – was 16 when his life changed after being kicked out of his family home for identifying as queer. While living on the streets, he snuck into a downtown gay bar, witnessed his first drag queen performance and never looked back. Hilliard's dedication to creating community and carving out safer spaces stems from a passion for giving queer artists a stage and making Hamilton (and the world) a brighter and gayer place.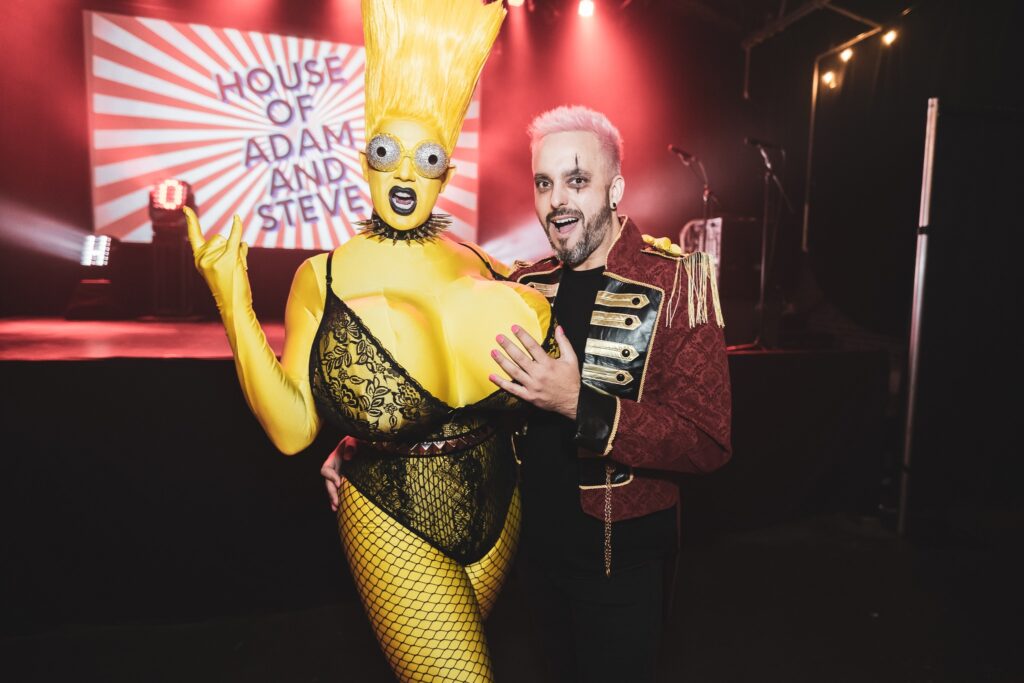 Who is the most famous person you've ever met?
Mandy Moore (In Westdale!)
If you could change one thing that's happened since you started 'House of Adam and Steve', what would it be?
I would have started HOAS sooner.
If you could live anywhere besides Hamilton, where would that be?
Berlin. The queer/music/art scene is second to none.
Describe your ideal partner.
Someone who cares as much about making the world a brighter place as I do.
How many pairs of shoes do you have?
A sensible 16.
Favourite type of holiday: beaches, wilderness or city?
CITY
Favourite season of Rupaul's Drag Race?
All Stars 2, obviously.
Who's your favourite queen you've brought to Hamilton for an event?
Ilona Verley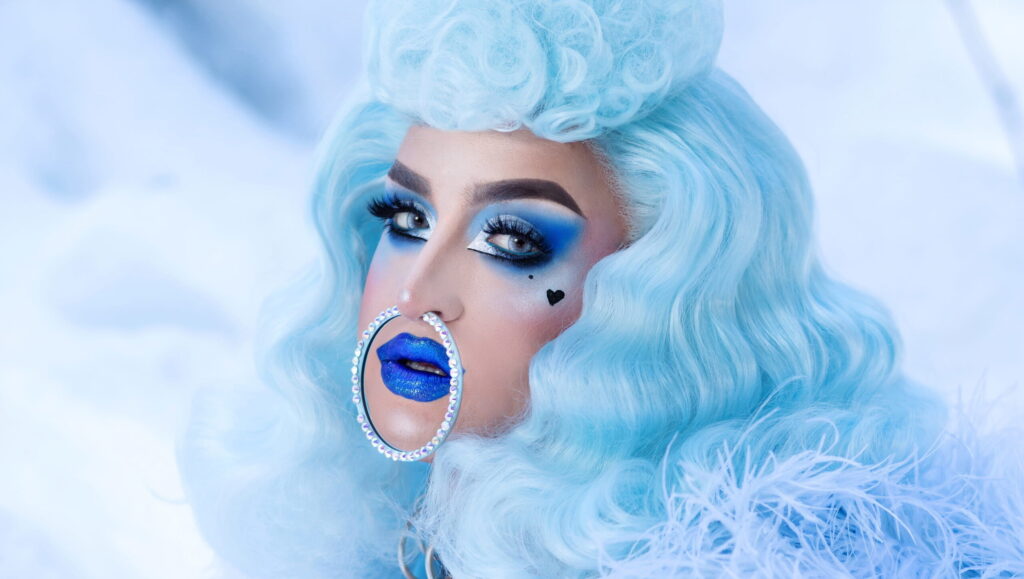 Last film you watched?
The Science of Sleep
What TV show do you hate?
Seinfeld (yet oddly I LOVE Curb Your Enthusiasm).
Starbucks or Tim Hortons?
Depends on my mood and how much change is in my middle console.
What was your first job?
Yardwork at a local convent.
If you won $1 million what would you spend it on?
Half of a cottage in Muskoka.
Describe a typical day.
Emails. Drag brunch. Zoom calls. More emails. Try to figure out TikTok all day before settling on an Instagram post. Caesar break. Drag show. Struggle to fall asleep while I answer more emails.
If you were an animal, what would you be?
Blue whale
What is your favourite childhood memory?
My little brother being born.
Favourite area of Hamilton?
Harbourfront
Do you have any nicknames?
My mom used to call me "Lucky" because I was born on Friday the 13th, during a full moon.
Biggest celebrity crush?
Tatiana Maslany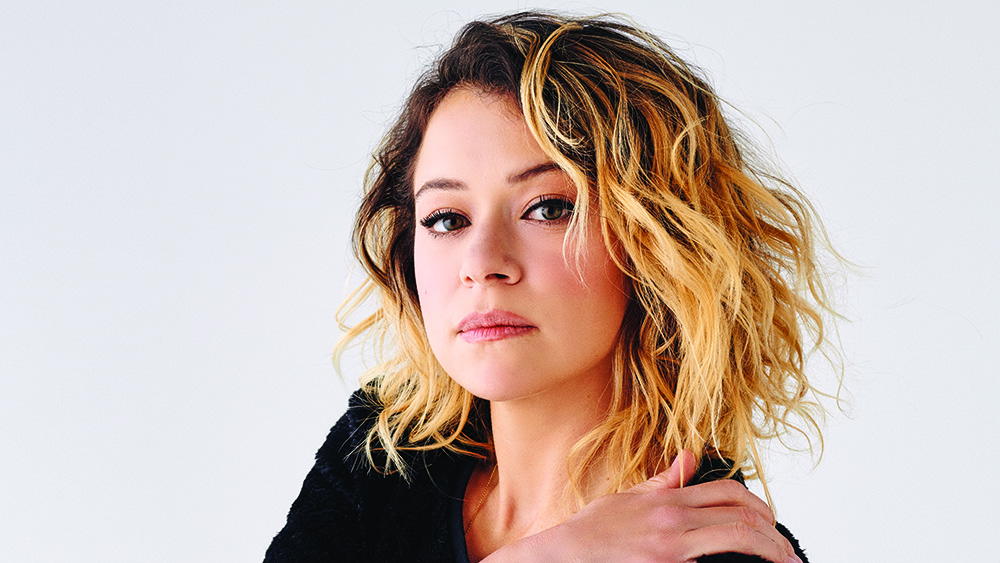 What's your greatest fear?
Forgetting something really important before it's too late (#anxiety).
Describe your temper in three words.
I don't get angry, I cry (I'm a Cancer).
Who would you like to meet the most?
Bjork
Would you rather have a live-in massage therapist or a live-in chef?
Live-in massage therapist
Proudest moment in high school?
Leaving Catholic school for public (it changed the trajectory of my life for the better).
Would you consider yourself romantic?
Incredibly
American Idol or Dancing with the Stars?
American Idol (Paula Abdul is the single greatest reality show judge of all time).
Do you speak any other languages?
Sadly, no.
What pisses you off?
Littering
If you were to become a superhero, what would your power be?
Warp-speed flight (to save on airfare).
What would your superhero name be?
Zhuzh Judy
Can you impersonate someone famous?
I regularly attempt to impersonate a lot of famous people, just not very well.
Vegetables or meat?
Vegetables
What food do you love the most?
East Side Marios' garden salad
What song do you love the most?
You Oughta Know by Alanis Morissette
What film do you love the most?
Tie between Eternal Sunshine of the Spotless Mind and Requiem for a Dream.
Favourite alcoholic drink?
A spicy/muddy Caesar
Favourite non-alcoholic drink?
Coke Zero
What makes you laugh the hardest?
Dad jokes
What is your go-to song for singing in the shower?
Enrique Iglesias - Hero
What are the funniest lyrics you've misheard?
"His penis has a boil" from Björk's "Venus As A Boy."
Grindr or Scruff?
POF (Plenty of Fish)
Worst fashion trend?
Crocs
What's your most useless talent?
I learned how to whistle and blow bubbles with gum in my 30s, so not really oozing with innate talent here.
What would be the name of your autobiography?
Whoops: An Accidental Life
Name a few things that you are most grateful for in your life?
My friends, my brain, and my doll and record collections.
Where do you see yourself in 10 years?
Taking HOAS international.
What is your ultimate goal in life?
To make people happy.
Madonna or Lady Gaga?
BOTH